One Olympic silver medal. One Alltech/FEI World Equestrian Games bronze medal. One Furusiyya Nations Cup bronze medal. Three FEI World Cup Finals appearances. Not bad for a 25-year-old.
During her early 20s Lucy Davis spent her days jet-setting around the globe winning at the biggest shows in the world aboard her superhorse Barron—all while studying at Stanford University (California). Davis' name wasn't in the headlines quite as much in 2017, but she hasn't been resting on her laurels. She's been focused on producing the stable management app Pony App.
And in 2018 she's kicking off the new year with new digs and some  changes. Starting in the spring Davis will be based out of the storied Old Salem Farm in North Salem, New York, where she'll be training her own string and coaching riders.
We caught up with Davis at her winter base in Wellington, Florida, and discussed what she's been up to since helping Team USA win silver in Rio de Janeiro, and what's in her future.
COTH: When did you graduate from Stanford? What have you been up to since then?
Davis: I got to walk with my class in 2015 but had to finish up a class or two, which was done by December in 2016. My degree is in architectural design.
The Olympic Games were my goal since the day I knew what it was. When I started riding Barron when he was 8, that was the mission. I put all my eggs in that basket and figured I'd stress about what's next after the Games. After the Games I competed another month and a half [helping the United States win bronze at the Furusiyya Nations Cup Final (Spain)] then I took a month off in the fall.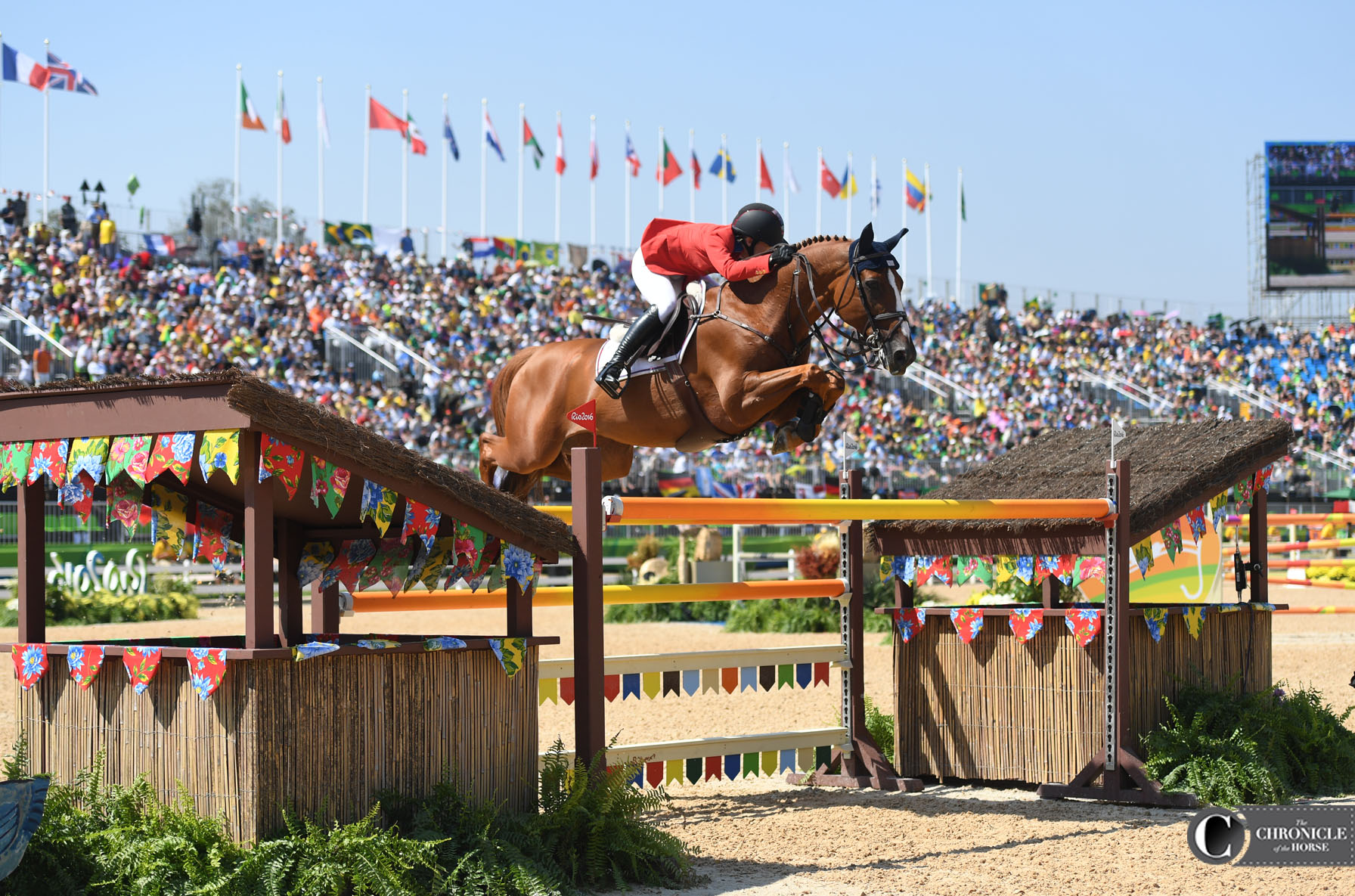 I spent some time visiting friends in New York and San Francisco and Boston, just trying to digest everything. Then I went back to the Netherlands in the fall where I was starting a bit on my own. For years I've worked with Markus Beerbaum, who's amazing, and I figured it was time to stand on my own two feet.
The winter of 2017 I went to the Winter Equestrian Festival, then headed back over to Belgium initially. I bopped around a bit over the year, trying to find a place to land, all the while developing the Pony App product.
Before long it became really clear to me that I was tired of traveling country to country. I needed a base where I could balance all the things I wanted to do and recharge. I don't like to do things halfway, and I wanted to be somewhere that allowed me to spend the necessary time and energy for my goals. Also, I wanted to be around friends and family.
That led me to New York City. I took the fall off from competing and spent that time working aggressively on the app. While I was in that area I discovered Old Salem Farm and brought my three horses there. It's a great fit for me and my goals, and a place where I can balance what I want to do.
COTH: Tell us about your role at Old Salem Farm.
Davis: Old Salem is an amazing facility with world-class infrastructure, and I feel really lucky to be there, and my horses are so happy there.
I never actually thought I'd want to train anyone else; I thought my lack of patience would be prohibitive. But I had a few students over the summer in Europe and did a few clinics and found it really rewarding and a great learning experience for me. I'm looking forward to doing more teaching there, particularly with riders who are serious about the jumpers.
My role will be a little different than [previous Old Salem Farm resident trainer] Frank Madden because he was able to do it all. I'll be working with students there and also my own career and the app.
COTH: What's Barron doing these days?
Davis: Barron's 14 now. He had a minor injury at the end of 2016 jumping in the Nations Cup Final in Barcelona. He jumped the first round clear, and the next day he was fine. But on the morning of the final he had a puffy ankle, which wasn't normal for him, so we decided not to jump.
At home he had some time off from the minor ankle injury. Then we brought him back in the winter and spring and started showing him at a smaller level, but he sustained a soft tissue injury higher up in that leg. When they're hurt in one area sometimes they try to compensate in another. So most of 2017 he spent off, and he's coming back.
Get to know Barron in Behind The Stall Door With: Barron.
He's trotting, and he feels fantastic. We're knocking on wood and going to do what's best for him. If all goes according to plan and he tells us he feels good, the goal is to have him showing in small classes by the end of the [Winter Equestrian Festival].
COTH: Are you thinking about this year's FEI World Equestrian Games for him?
Davis: Riding on championship teams has been the highlight of my career, and riding for the United States is my absolute favorite thing. We'll see how Barron progresses, and we'll know more after a couple months. He's been so good to me—just the horse of a lifetime. Of course I'd love to take him to Tryon, but maybe the right answer is to let him be fresh for Tokyo [site of the 2020 Olympic Games]. We'll just have to wait and see.
COTH: Who else is in the barn?
Davis: For 2018 I have a few horses that are for sale, and I'm looking to continue developing them, so they can be great partners for someone else. I'm hoping their sale will help me invest in some younger mounts to develop.
I have a 9-year-old, Caracho, who hopefully will be my next star. And there's Cassis, who's 13, but I got him when he was 8. He's done his job again and again, and hopefully will keep doing it for me or for someone else. I'm looking forward to growing my string and getting support to do so. I also have two horses in Europe who are rehabbing.
COTH: Talk about taking time off after the Olympics.
Davis: I like to think of myself as a balanced person—or at least I try to be. If I get burnt out I just don't perform as well, and I don't like to do things mediocrely. After the Olympics, having prepared for it for so long, I needed a little time to digest and reflect.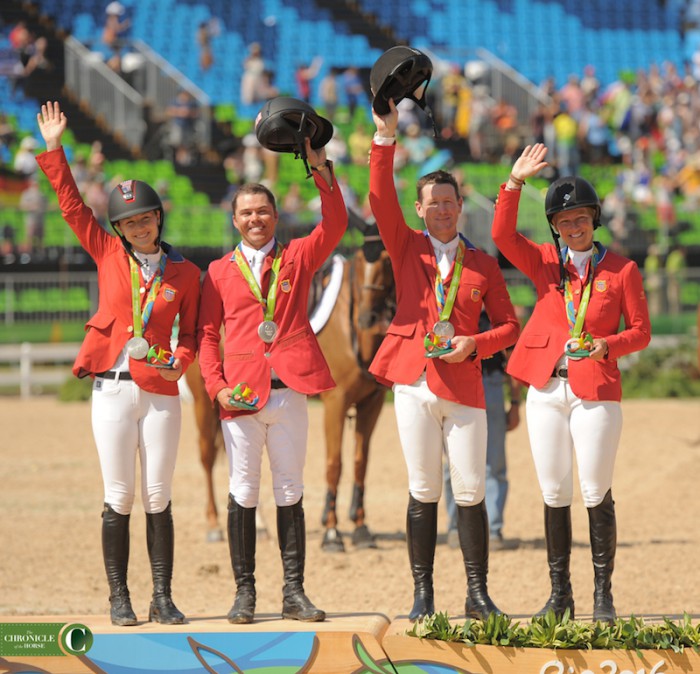 COTH: Did you get an Olympic ring tattoo like so many Olympians do after their first games?
Davis: No! My mom would kill me.
COTH: Tell us about Pony App.
Davis: It's an app I started with Lindsay Douglas while we were in our senior year at Stanford. We researched and designed the app, then fundraised and found someone to do the product development. It took two years—with us doing a lot of work—from the inception of the idea to the launch. In March of 2017 we launched the IOS version of the app, and we're planning to launch the Android and web versions this winter.
Since the launch we've been refining and promoting our product, and now we're getting some good traction. Part of the reason I wanted to move to New York City was to make it easier for me to work on the app.
The app is an equestrian management and invoicing platform that allows you to streamline those processes. It's great for record keeping, and clients and service providers can pay a bill or get paid through the app. We're also looking to be a resource as well, and to be educational, whether it's sharing equestrian news, educating folks on how to run a business more efficiently, or how to pick the right farrier.
We're looking forward to becoming a resource for young pros to engage with the sport, and ultimately we'd like to help grow the sport. It's what we've devoted our life to, and we love it.