Doug Payne is always busy, whether he's competing, teaching, or training young horses at DP Equestrian LLC in Aiken, South Carolina, with his wife, Jessica Payne. Doug's life got even busier following the birth of his son, Hudson, in 2017, and his recent nomination to the U.S. eventing team for the 2019 Pan American Games in Lima, Peru, but he hasn't slowed down. He and Quintessence, an 8-year-old Holsteiner (Quinar—Victoria's Secret, Cacique), topped the $25,000 EMO Grand Prix at the Aiken Summer Classic II on June 22.
We caught up with him to talk about his win, his family and his upcoming Pan American debut with Starr Witness.
Chronicle: What is Quintessence like? How did you get the ride on him?
Payne: "Quincy" is an athletic freak of nature, and I'm incredibly lucky to have the opportunity to ride him. He's a very special horse; we've had him since he was 4. He was initially an eventer and went up to prelim, but he belongs in the jumper ring, so we made that transition when he was 6. 
He was originally sent to us to be sold. Jane Dudinsky [his current owner] has done a lot of breeding, and I knew she loved Quincy's sire, but he died before she got a chance to breed any of her mares to him. I called her and said, "I know this isn't one you bred, but it's one you would have bred had you been given the chance, and I think he's worth a shot."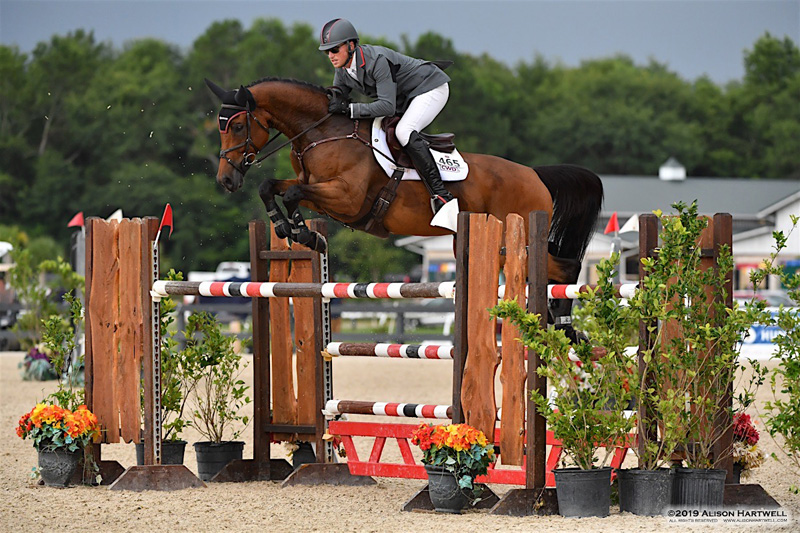 What has Quincy been like to bring up the levels? 
He's like the star quarterback, really cocky. In his progression he's never really backed off, but he would make mistakes just being a little erratic, so he's matured a lot and is becoming more and more reliable. He can be very quick, but he can also be bold to a fault, so learning to be more elastic at speed has been his biggest thing.

Your barn is a mix of jumpers and eventers. Have you always ridden in both disciplines?
Not really, no. I grew up doing Pony Club and riding dressage and eventing, but I probably didn't go to a jumper show until my early 20s. A horse came to us because he was bucking people off, and I brought him up. We did our first grand prixs together, and I really enjoyed it. I think good riding is good riding across any discipline, so my goal is to show up at a jumper show, an event or a dressage show and be competitive and not get tagged as an outsider.

Are there major differences in how you develop young event horses versus young jumpers? 
We used to do a lot of events with our developing horses, but we don't so much now, even with the ones meant to be eventers. Jumper and dressage shows have so much going on that if the horses get comfortable with that at 4 or 5 years old it's a little easier for them to adjust at events.
The event horses are more work. The flat work just takes so much attention to detail and time. You're also spending 30 percent of the days you're riding them conditioning them. You have the opportunity with jumpers to just really focus on one discipline. The challenge is equally difficult; it's just different, and we try to figure out how to get the best out of each horse. I think a well-rounded background can only help.
You and Jessica welcomed your first child recently. How is he? How has being a parent changed your riding life?
Hudson is great. He's 18 months and totally wild, running around everywhere. It's difficult schedule-wise. Having Jess involved with what we do day-to-day is the only way it works.
Hudson comes along with us to shows; he has from the very beginning, so he's kind of grown up on the road, and I think that's helpful. He loves the horses. We got him a set of golf clubs though, so if he wants to ride that's cool, but neither Jess nor I could really care less if he does.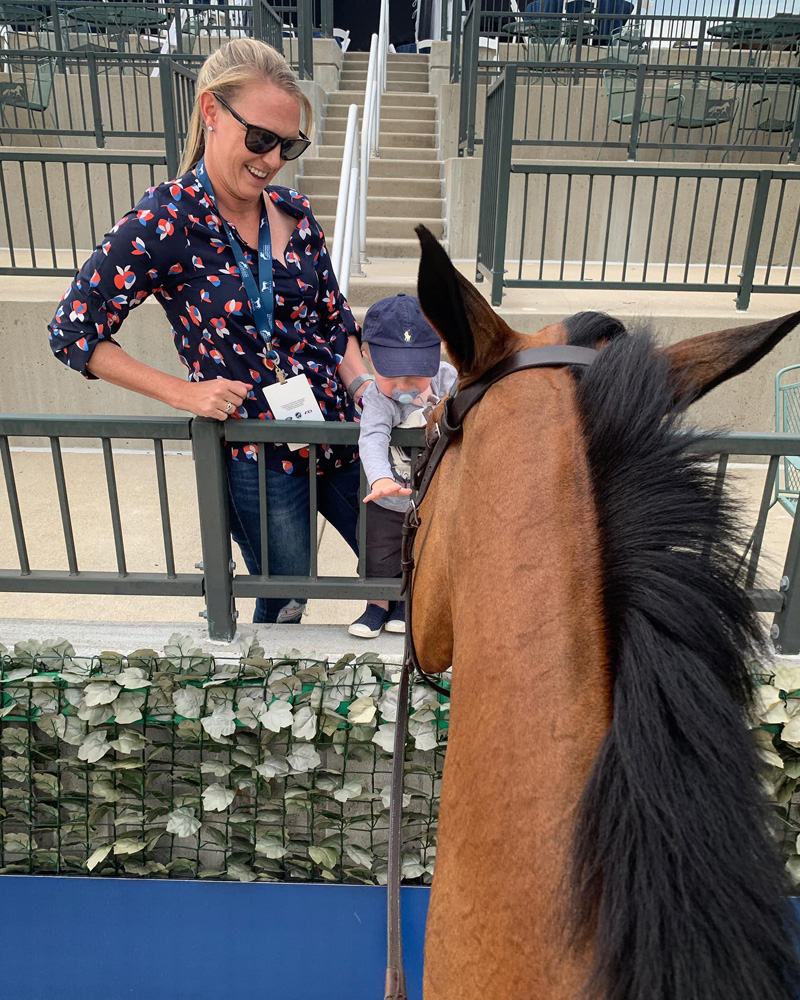 We've heard you also have your pilot's license, and sometimes fly between shows?
Yeah, I got a license a couple of years ago and got my instrument rating last fall. Aiken is a really convenient place to learn; the airport is close, and in the grand scheme of things it was pretty inexpensive to get the license. Right now I just rent a plane from the flight school when I need it. It allows us more time to spend with family. It's something different. My background is in engineering, so I really enjoy it; it gets your brain working.
You try to be well-rounded and open to stuff outside of horses. It's so easy to get wrapped up in micromanaging every step. Frankly, the learning process to fly, there were a lot of similarities to riding. It's helped me with teaching and thinking about different ways to learn.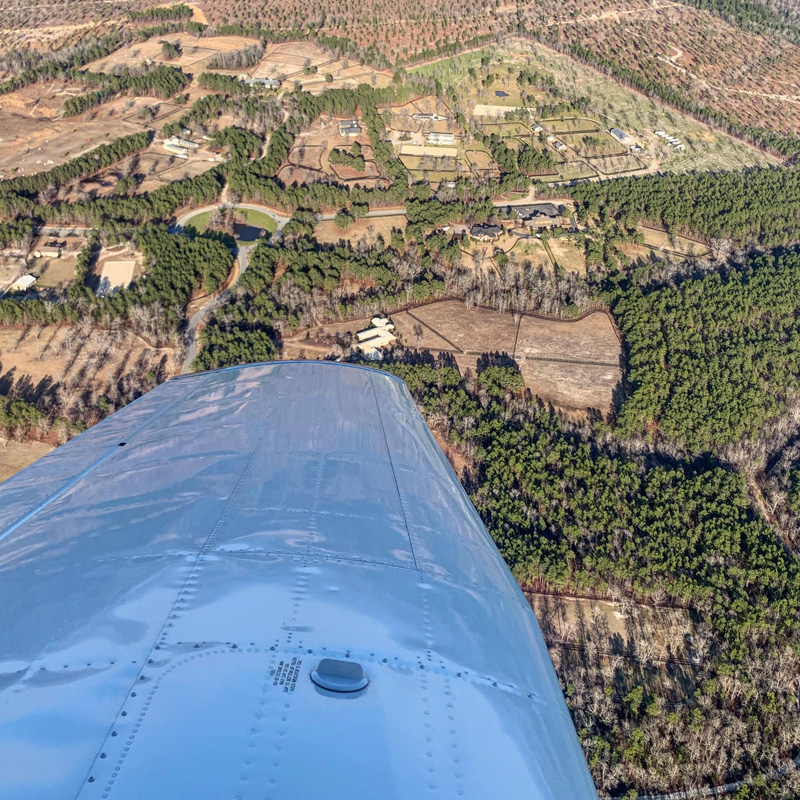 How does it feel to see your name on a Pan Am roster?
It's pretty amazing. It's a goal you always have, but it seems distant in your life. It's a huge honor and responsibility to represent your country. Being named isn't necessarily the goal; the goal is getting there and being super competitive—that's what drives me.

What is Starr Witness like? How are you preparing her for Peru?
"Starr" is a very special horse; she's super competitive. My preparation is no different than any other competition. She had some down time after Jersey [Fresh (New Jersey), where she won the CCI3*-L], so we're ramping the fitness back up now. She was originally a show hunter, so she's been in chaotic environments forever, and I think that's a big advantage.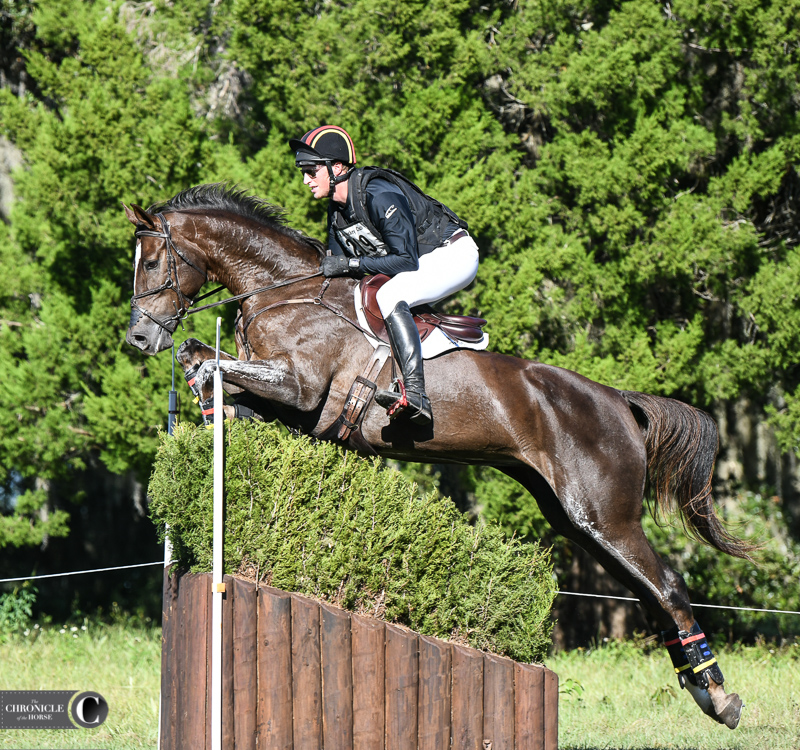 What are you most looking forward to at the Pan Ams? What is most intimidating? 
I'm most looking forward to the finish line in show jumping. It's one of those things—you want to do as well as you can for sure, and you're going to try to enjoy the process, but the end goal is to try and win. 
The unknown is the most intimidating thing. I've been on a couple of Nations Cup teams and done international competitions alone but never on a senior team. Without having been before you just don't know exactly how it all works. I think it's a great group of people so we're in good hands. What works best in my mind is reminding myself it's just another show.