Lexington, Ky.—Nov. 3
When things are going so well, it's easy to get greedy. You get the taste of a couple blue ribbons, and you just want to keep pushing for more. And in that moment, one of the hardest things to do is to stick to your plan.
But that's exactly what 22-year-old Riley Newsome did. Her 10-year-old gelding Dakar VDL was having a standout National Horse Show and won the first two classes in the amateur-owner/junior jumper division. So it would have been easy to change her plan to skip the Hollow Brook Wealth Management $50,000 Show Jumping Hall of Fame Amateur-Owner/Junior Jumper Grand Prix and chase another blue ribbon in pursuit of the division championship.
"We thought today would be very big, and he gets very careful, and I didn't want to end on a bad note," she said. "He was so good the first two days that we finished with that."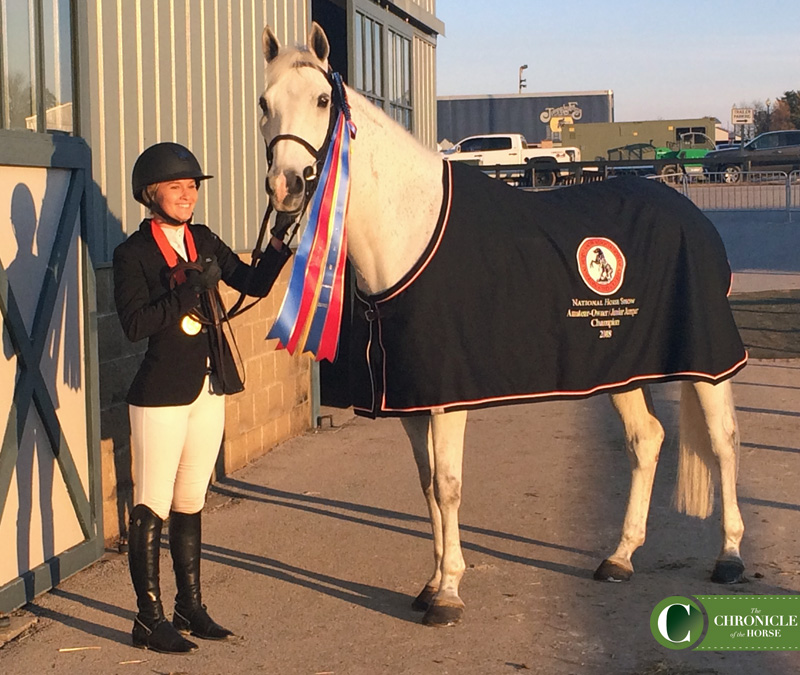 It didn't matter though, as Newsome and the Holsteiner (Mr. Blue—Parusa) still had enough points to take home the tricolor.
"I know him so well, and he I think is one of the easiest horses in the world to ride, so we just keep him happy and show enough but not too much and try to win," she said.
Newsome hopes to one day ride professionally, but right now she's splitting her time with the barn and the classroom. She's studying criminology at Lynn University in Boca Raton, Florida, and that decision was partially due to her interest in various crime shows such as "Law & Order: SVU" and "NCIS."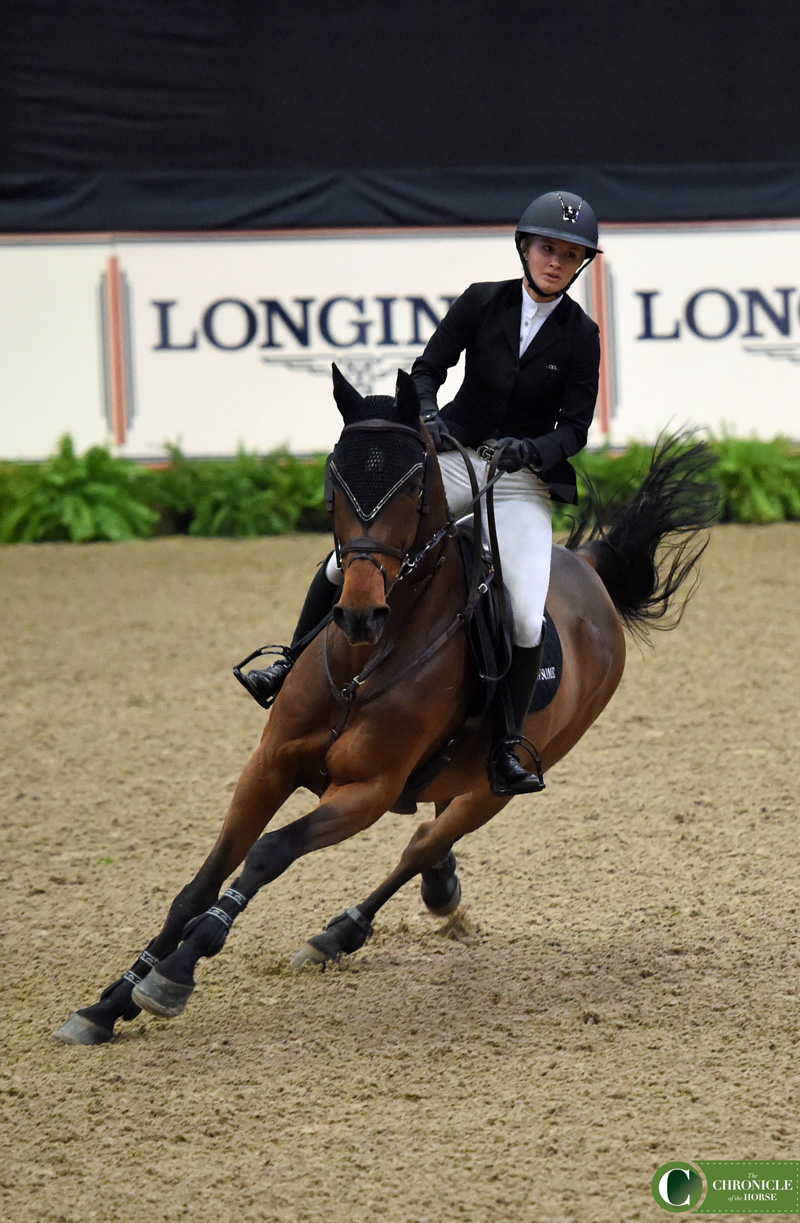 Even though Dakar didn't jump in the grand prix, Newsome still took home a white ribbon in the class aboard her other mount Luron S Z. While that gelding had the fastest time across the short course out of nine combinations that came back to jump off, they had the final oxer down to finish fourth.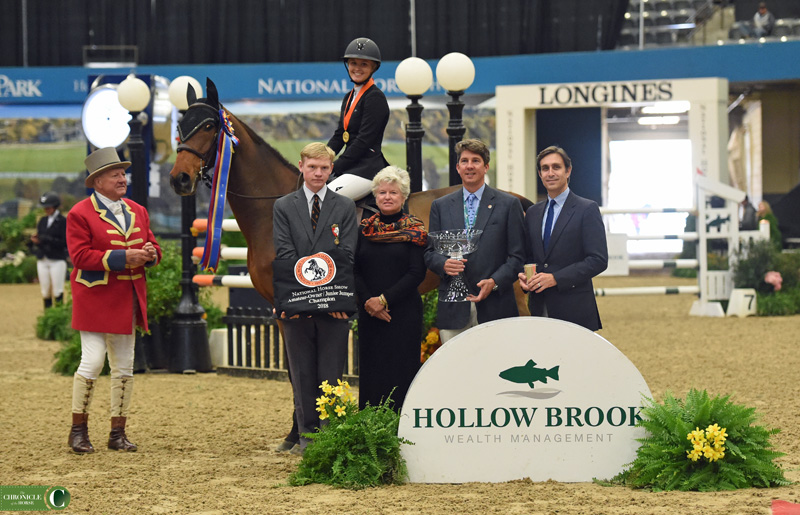 "Luron is very goey and takes me all the time, and so is Dakar, but Luron is a bit crazier than Dakar is, but they're both so careful and both perfect," said Newsome.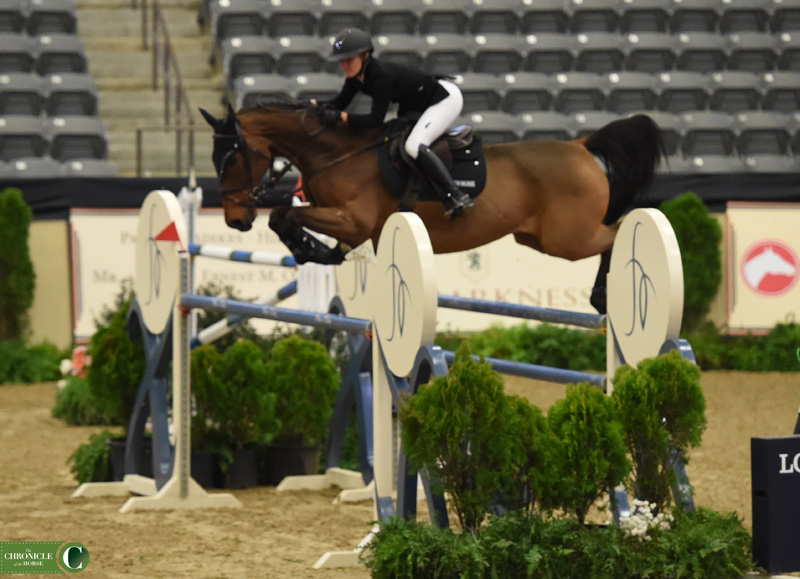 Amateur Haley Gassel (who you can read about in more detail here) took the win aboard Quite Dark 2 with Coco Fath on Huckleberry and Sophie Gochman with Carola BH slotting into second and third respectively.
Click here for full results, and check back with the Chronicle for more from the National Horse Show!