Mill Springs, N.C.—Oct. 20
It's not often that a hunter rider dons a Global Champions Tour baseball hat after the class and unbuttons her USET team coat when she sits down to chat after winning a class. But Schuyler Riley isn't your average hunter rider.
And while she's earned that red coat with results like an 8th place finish at the FEI Las Vegas World Cup Finals (Nev.) and helping Team USA win gold at several Nations Cups, she's not your average show jumper either. Forget which side of the show ground you're on, for Riley, it's about riding a great horse. And that's why Cleopatra's Smile makes her excited to throw a leg over and head into the USHJA International Hunter Derby Ring.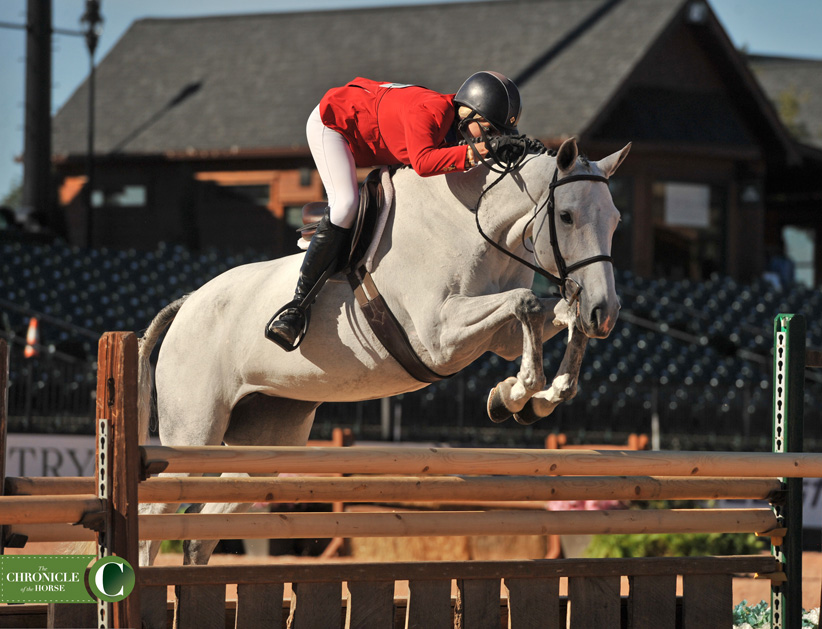 Today the pair scored their second USHJA International Hunter Derby win in the $20,000 edition at the Tryon International Equestrian Center this afternoon. It's the second time the pair have topped a big derby there.
"That was my first international hunter derby and I fell in love with doing them," said Riley, who splits her time between Stockton, N.J., and Wellington, Fla. "I was saying to one of the stewards last week at a national hunter derby, she's such a genuinely good horse. Above anything else what it always gets back to is that it's always about the horse, and that's why we fell in love with this sport. So when you get a horse that's so good-natured it's fantastic. She wants to win as badly as I do. She puts in 110% every time you put your foot in the stirrup. It doesn't matter what ring you're riding in, you just have to appreciate a really good horse."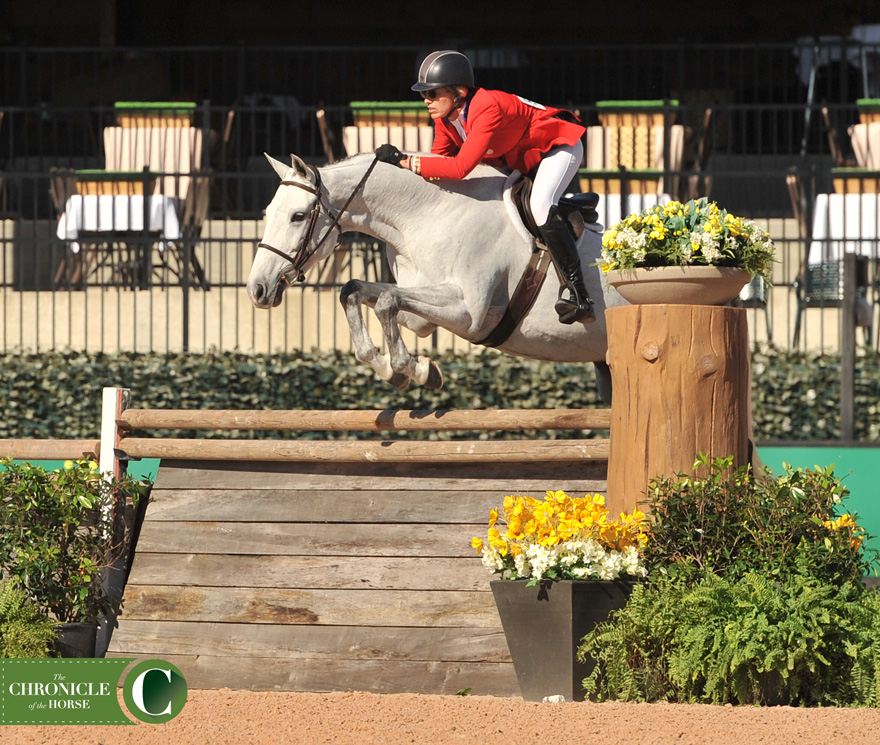 Riley led the class after Round 1, over J.P Goddard's flowing classic course. A few horses ticked rails, and one fence didn't come up quite right for Kodachrome, unseating Holly Shephard, who led her mount out of the ring, uninjured.
For the second round competitors only had a handful of strides to the first jump and it came up around a turn, causing problems for a few riders.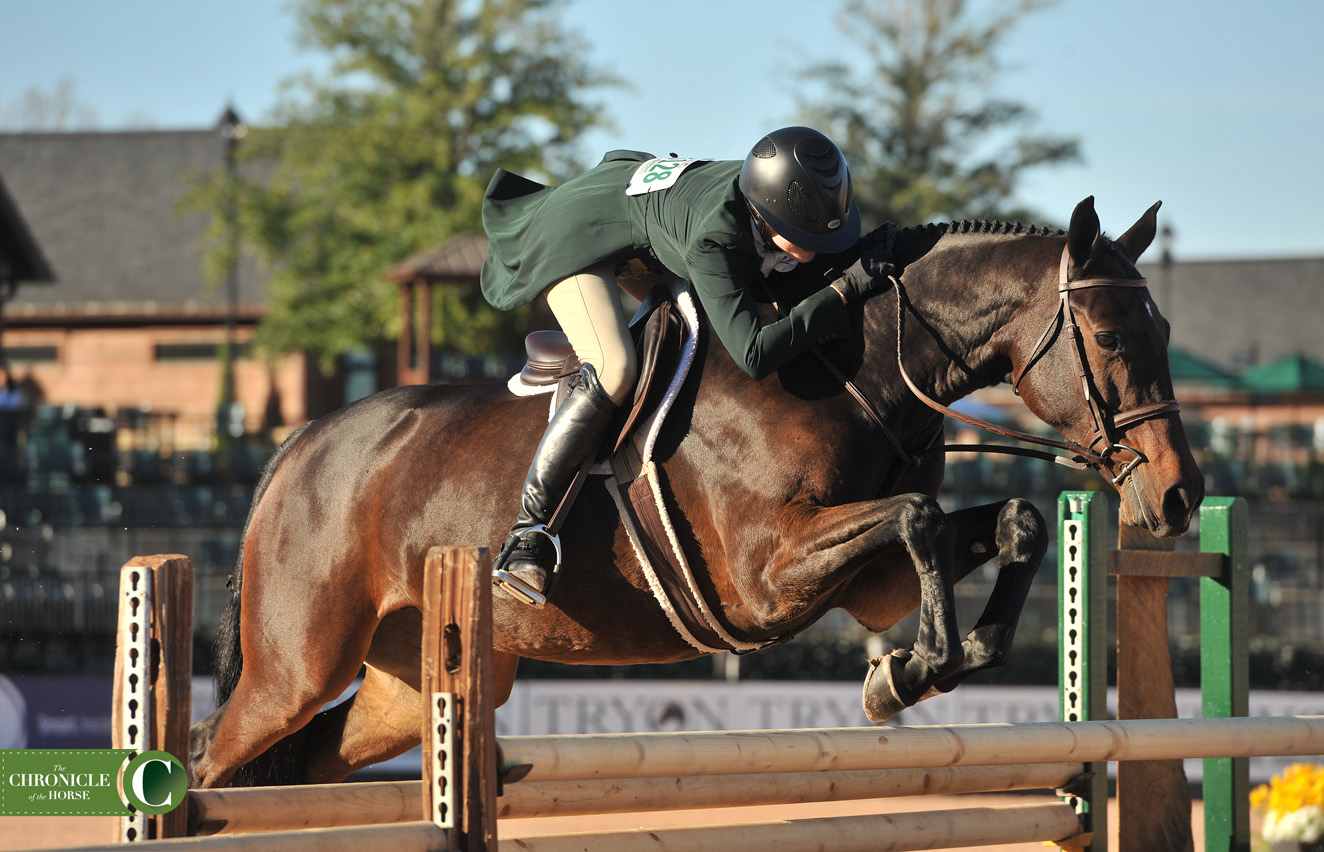 "I was debating whether I should do the high option at jump one," said Riley. "I was already leading but I knew most people had been putting in some good scores. I have so much faith in my mare because she's so scopey but also so careful, that I just decided to go for it and ride it like I was going to win it no matter what."
Sure enough that bold move paid off, and Cleopatra's Smile scored top marks for the round from judges Scott Fitton, Jeannie Smith, Carole O'Brien and Tony Sgarlata to win that round as well, and take the top check for Wolfstone Stables And Sales over Maggie Jayne and Like I Said, with Tommi Clark and Extraordinaire rounding out the top three.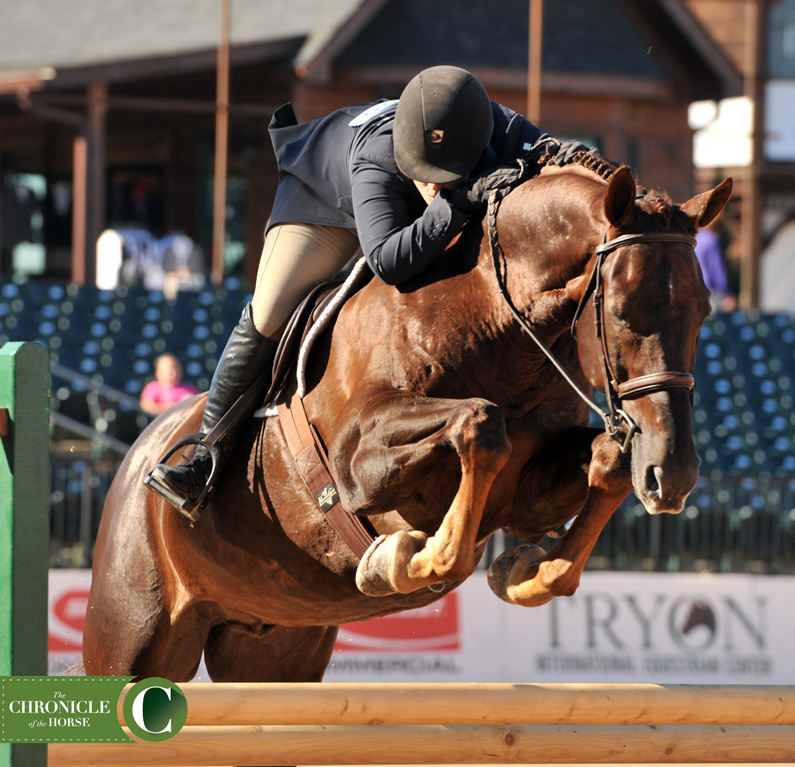 In addition to her talent in the ring, Riley loves "Cleo's" personality. She laughed that the mare has taught her how to give kisses properly, and that she's so sweet and straightforward, beginner riders can hack around on her easily. Still, the mare is for sale.
"I'm hoping that somebody will step up and she'll have a really great career with the next person," said Riley. "I haven't been pushing to sell her because she wins! There's nothing wrong with winning; we love winning! It never gets old."
Follow along with all our coverage from the Tryon Fall CSI*****.
Check out more photos from the class here.
For more in-depth coverage from the Tryon, check out the Nov. 6 issue of The Chronicle of the Horse magazine.
Keep up with the inside scoop on horse sports by following The Chronicle of the Horse on Facebook, Twitter and Instagram at @chronofhorse.