The Ocala Jockey Club International has become a popular year-end event since its inaugural running in 2016. Hosting a CCI*, CCI** and CIC***, the event, which offered $100,000 in prize money in 2017, announced its first CCI*** would run this year, Nov. 15-18 in Reddick, Florida.
But after looking over their financial situation this summer, organizers decided to postpone the CCI***. In the final days before the official Fédération Equestre Internationale draft schedule was due, word started circulating among riders.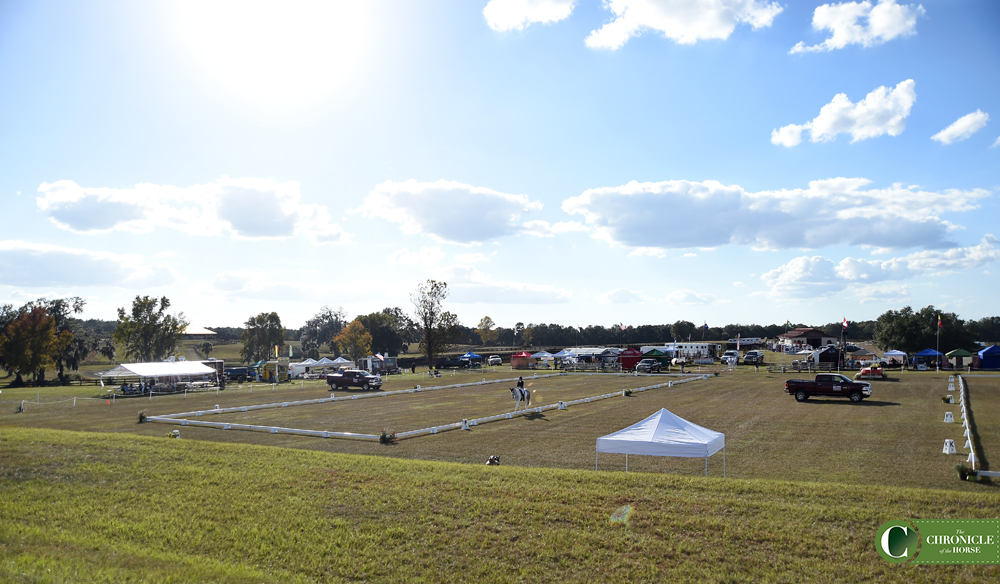 "The Ocala Jockey Club has heavily invested in the farm's and event's infrastructure since 2015 and in the event's organization since we took over the running of the 2017 event. It was important for the event to grow towards being sustainable," said President of the Ocala Jockey Club Pavla Nygaard in a press release. "Although we were honored to have been awarded by the governing bodies to run the prestigious CCI*** level for the 2018 event, the sponsorship commitments were not where they needed to be to offset expenses, and we felt that the responsible thing to do for the event's sustainability was to postpone investing in further infrastructure for a year. As well, with the World Equestrian Games in Tryon this fall, we felt it was more important to the sport for the Ocala Jockey Club to launch the CCI*** level in 2019 when the CCI*** level would be an important qualifying event for the 2020 Olympics."
Four-star rider Tamra Smith, who's based in California, had planned to make the trek this fall with a large group of horses, including her 2015 Dutta Corp. Fair Hill International CCI*** (Maryland) winner Mai Baum.
When she heard that the CCI*** wouldn't run while competing at Rebecca Farm (Montana), she posted on Facebook about her disappointment. She'd visited the venue in January and was excited to compete.
Several upper-level riders started responding that they too were disappointed for it to be canceled and started brainstorming what they could do to make sure it ran. They were willing to make some trade-offs, like less prize money and higher entry fees, to allow the CCI*** to run.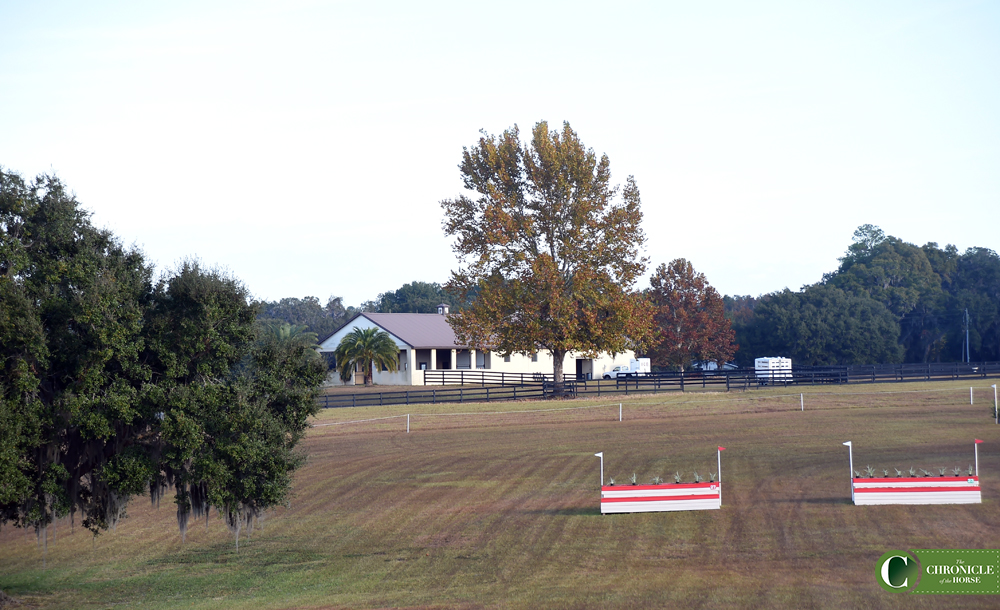 "I think that [Ocala Jockey Club owners Pavla and Erik Nygaard] put quite a substantial amount of money into the event last year, and as everybody knows in organizing, the starting of an event is very expensive," Smith said. "I just posted on Facebook like, 'Hey guys, is anybody else wanting to go to this event too?' and there was a little glimmer of fire that ended up a big one. I think the organizers and owners just needed to know that the riders really wanted to support the venue. I don't think there's another venue in the country, maybe in the world, that has ground like the Jockey Club. That's such an important piece in keeping our horses sound."
Eventer Emily Holmes set up a Facebook group with 48 riders, and a discussion began with organizers to set fees and prize money that would allow the Ocala Jockey Club to invest in the CCI***.
Within the first eight hours, 18 riders had offered to sponsor a jump, and the event decided they could make it work.
"It was awesome to see how everybody rallied together and started helping out," said Smith. "It's just what our sport's about. I'm really grateful they're going to run it. It's exciting."
Pavla wished to thank those who've supported so far; seven committed to sponsor CCI***/CIC*** jumps at the $1000 level: Copperline, Holling Eventing, Jennie Brannigan, Kingfisher Park, Next Level Eventing, O'Connor Equestrian and The Champagne Syndicate. Eleven jumped in to sponsor the CCI*/CCI** jumps at the $500 level: Alex Green, Ashland Equestrian, Carter Eventing, Class Act Farm, Eventing Prix International, Hallie Coon and Dover Saddlery Event Team and Shanon Baker, Law Eventing, Notting Hill Stables, O'Neal Equestrian, Hallie Coon and Redtail Ridge Farm. There were five others who offered a jump sponsorship and will clarify their sponsorship level in time: The Ahearns, Gailey Enterprises, Peachstone and Horsepower EC.
There was also a discussion of possible fundraising ideas and people willing to assist. "The Ocala Jockey Club is heartened by this show of support by the riders and appreciates all who stepped up to keep the CCI*** at this year's OJC event," said Pavla.
The event was recently honored with a grant by the Marion County Visitors and Convention Bureau for the $1 million economic impact it brought to the county in 2017.