Lexington, Ky.—Nov. 11
On an entry list at U.S. Dressage Finals of horse names ranging from slightly fancy to totally unpronounceable, RHM Miss Chic Please stands out.
Those who follow the Quarter Horse circuit will recognize her name as a nod to her rather impressive bloodlines in the breed (Chic Please—Over Hill Over Dale, Colonel Barrachone).
"She's cow bred, cutting horse and cow bred," said her rider, Sophia Harris. "She's got Colonel Freckles and Smart Little Lena in there too!"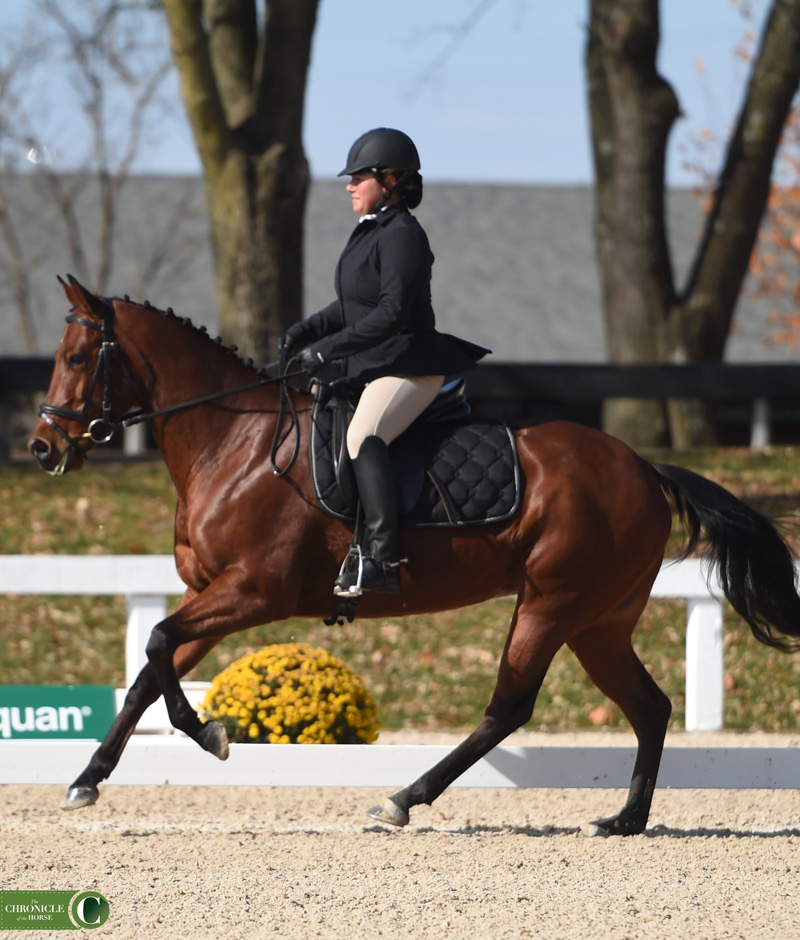 Harris runs a training stable with her husband out of Delta, Colorado.
"He does mostly reined cow horses, cutting and a little roping, and I do dressage. Our stable is called Versatile Equine," Harris said. "This mare actually started out doing the ranch versatility classes with him, and then I got a chance to ride her, and I stole her. I just loved her."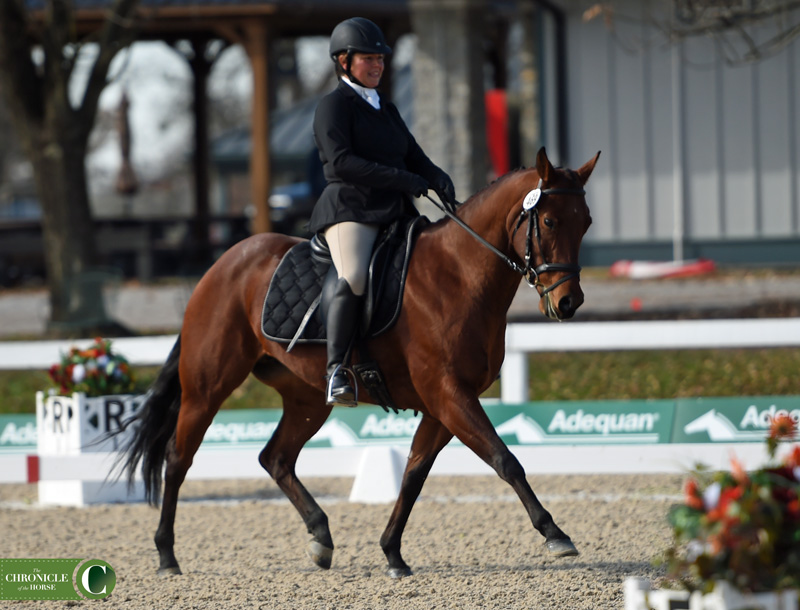 "Chic" is owned by Connie Klauzer, a Quarter Horse breeder based in Grand Junction, Colorado. She didn't breed Chic but loved her bloodlines and will one day incorporate her into her breeding program.
"The owner doesn't ride her or do dressage; she's just the best show mom in the world," Harris said. "She's the most supportive owner I've ever known. As long as her horses are happy and healthy and happy with the job they're doing, she's happy for them."
Harris just started seriously competing Chic in dressage last year. They qualified for the open second level championship at this year's U.S. Dressage Finals, both horse and rider's first time at the finals, and scored 62.31 percent.
"It's going to make me cry talking about it; I can't believe we got here," Harris said. "It's a once-in-a-life time opportunity. She went to regionals and got third out of seven which was awesome, and we thought well heck why not go. I'm just so grateful for the opportunity and to my owner Connie and my husband for keeping the barn going at home; I couldn't do this without him."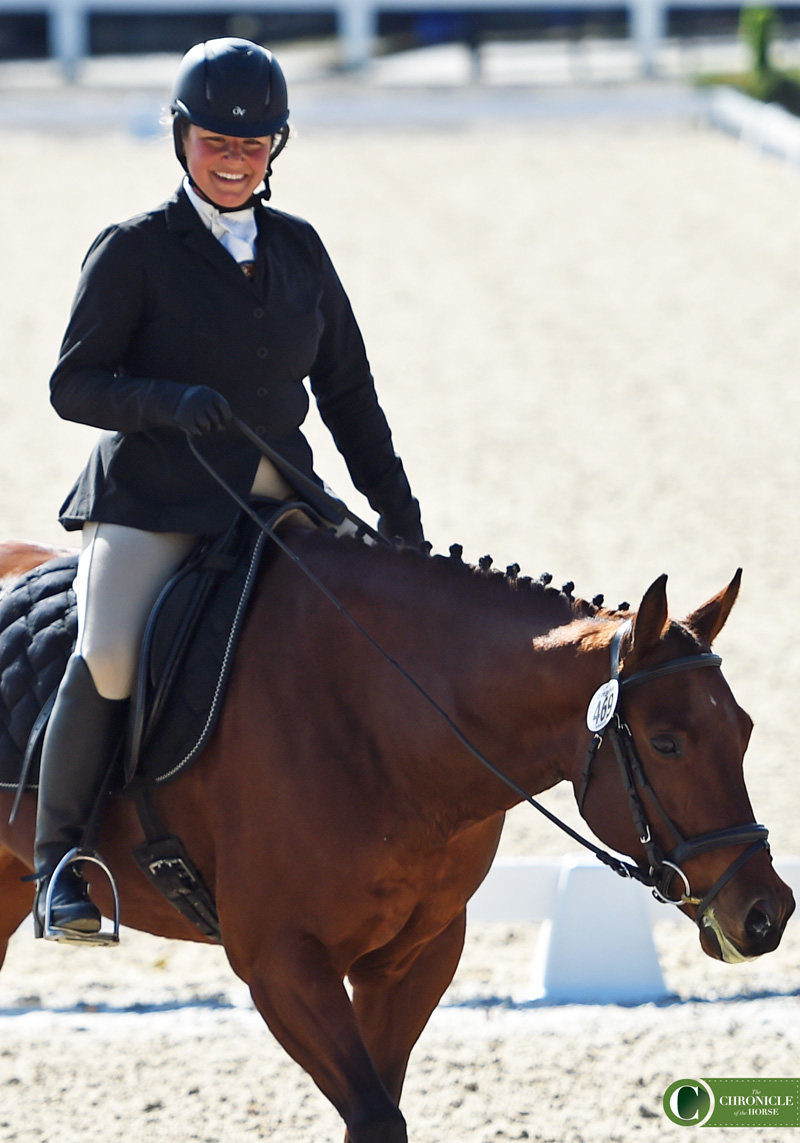 Want more from U.S. Dressage Finals? We've got plenty more stories, click for all of the Chronicle's coverage.
Click here for full results from U.S. Dressage Finals and check out the Dec. 10 magazine for more in-depth reporting.