Thermal, Calif.—March. 17
Walking into the ring for the second phase of the R.W. Mutch Equitation Championship, Emma Catherine Reichow had one "simple" strategy in mind: make the time allowed.
"I do jumpers, so I'm used to trying to go as fast as I can," said the 16-year-old from Menlo Park, California, "but I also had to make it look as beautiful as I could."
And making it as beautiful as possible proved to be a tricky task for many in the field of 37 across both rounds. The first round course asked elasticity and gymnastic questions from its riders. With a trot jump, a bounce and a hand gallop featured, riders also had to demonstrate a counter canter before leaving out a stride in a bending line that they rode previously in the course. The second course left the riders continually looking ahead with various flowing lines upon each other and a tight time allowed.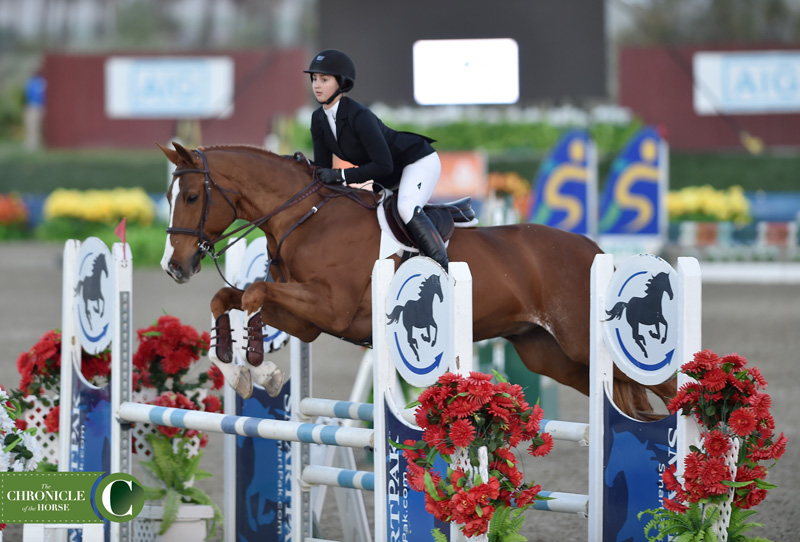 But not all the questions appeared on the course map. With the final minutes of sunshine sparkling on the ring, the first half of the field combated steady wind gusts and the clicking of the flags raised next to the grand prix field at HITS Coachella. And when the wind subsided slightly, the darkness surrounding the stadium lights fashioned new frights. Reichow experienced both extremes—the literal day and night differences.
"It was a lot different—the atmosphere and the lighting made it a little harder, but [Chico II] was perfect," said Reichow. "I bought him about a year and a half ago, and he's actually a jumper. This is our first big equitation win, so it's really exciting. He's so sweet, and he's so brave. 100 percent every time. He's a really good partner."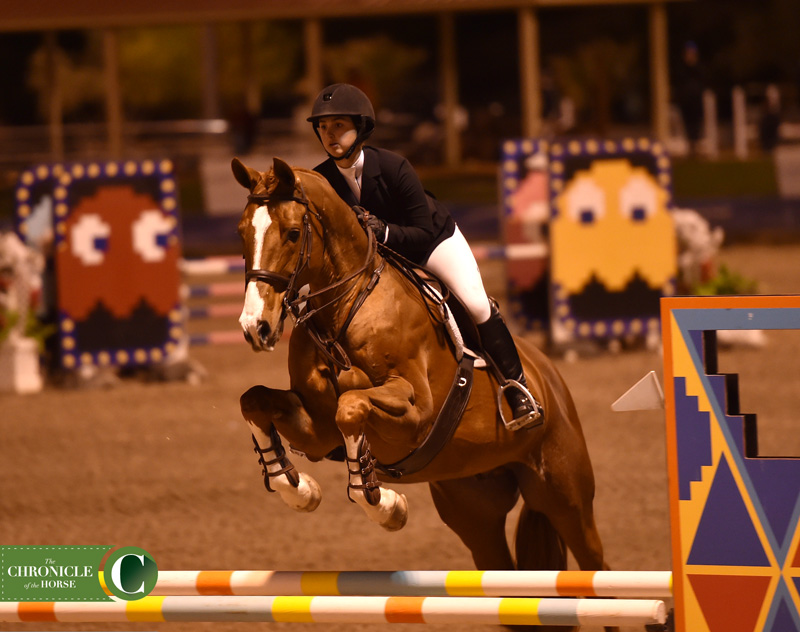 With her trainers Harley and Olivia Brown acting as spectators per class specifications, Reichow and Chico II had to rely on their jumper finesse without additional guidance. But Reichow didn't have to worry too much—after all she had just won the $5,000 Junior/Amateur-Owner/ Amateur Young Rider qualifying class earlier in the afternoon on her mount Cubiki.
And her winning streak carried through, as Reichow and Chico II were the only pair called back for the second round that made the 76-second time allowed. With a slick course and no time penalties deducted, Reichow edged out first-round leader Lanie Walkenbach.
"I did this last year and not well," admitted Reichow. "I stopped at the trot poles. This year is a big change. And I just basically learned that I need to—well I got -2 in the warm-up, so I knew I had to fix that—and basically be as accurate as I could and get all the striding right.
"It's a really great experience; I think every rider should be able to do it," she continued. "I think it's so good to build riders and warming up by yourself, walking the course by yourself. I think it allows you to form bonds with the other riders because they are the only other ones you can talk to."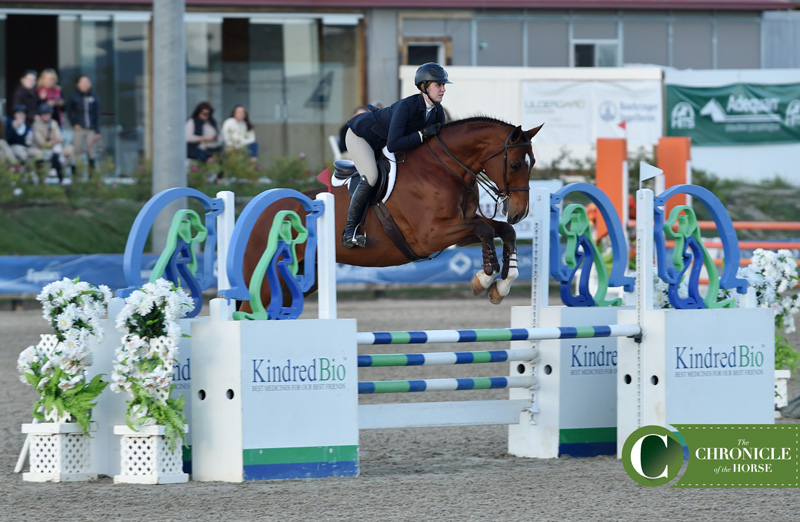 Click here for all the results of HITS Coachella, and check back for our coverage of the $25,000 USHJA International Hunter Derby and the AIG $1 Million Grand Prix.