Devon, Pa.—May 28

On paper, Sara Kozumplik Murphy's 2017 season was a good one. She and Rubens D'Ysieux had top placings in almost every event they entered including a win in the advanced at Millbrook (New York) and second place at the Pedigree Bromont CCI*** (Canada).
But life's never as simple as it seems, and reality is that late 2017 was rough. In September Murphy got kicked in the warm-up at a local horse trial and broke her knee, and then a few weeks later Roxanne Green, the daughter of her longtime sponsor and friend Edy Rameika, died suddenly.
"I've never had an injury that I wasn't able to be on a horse for such a long period of time, and I didn't realize how hard that is," Murphy said. "I was on bed rest for seven weeks. I'm really good when somebody tells me this is what I need to do to heal something; I'm not trying to be a hero. But the knee joint is a very different bone to break, and it just takes a really, really long time. I had that, and then [Green] died unexpectedly, so it was a really tough, tough time."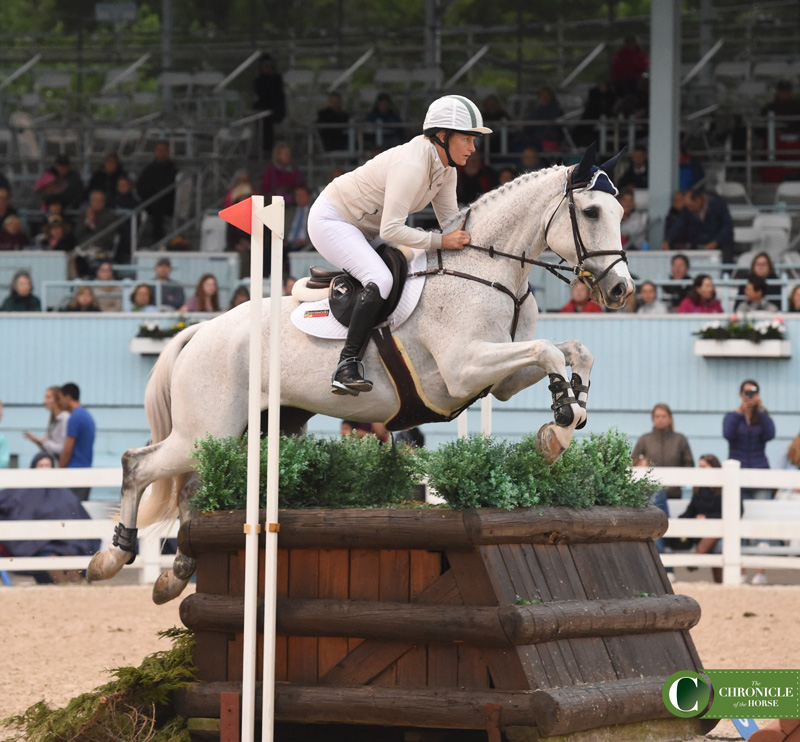 Murphy returned to competing at the beginning of this year, and despite everything, she decided to jump back in with her plan  to qualify for the 2018 FEI World Equestrian Games (North Carolina).
"I haven't had quite the preparation I want to have," said Murphy. "Rubens pulled a muscle actually oddly enough, so the whole season was really fragmented, and I just wasn't feeling great. I made a mistake at [the Cloud-11-Gavilan North LLC Carolina International (North Carolina)], and at the Fork [North Carolina]. I just felt I was riding badly. It was a very fair question; I just wasn't riding great, so I put my hand up.
"I had some really good friends message me, who are actually top riders themselves, and they just said, 'Go talk to someone. We all talk to sports psychologists. Go talk to someone.' It's the physical aspect, but it's also the mental aspect," she continued. "Because I love this horse so much I was feeling like I wasn't doing him justice because he is a wicked horse. Because I'm not the most God-gifted talent, I have to ride all the time to be good, and I just hadn't been able to ride."
So Murphy found a sports psychologist and regrouped by dropping the 13-year-old Selle Français (Balougran Z—Orenda D'Ysieux) back to preliminary at the Ocala International 3-Day Festival of Eventing (Florida). They picked up a win before taking a confidence building round in the CIC** at Jersey Fresh (New Jersey).
Coming to the Devon Horse Show for the $50,000 Devon Arena Eventing was Murphy's first real test since she decided to change things up. And it was the perfect amount of pressure with an electric atmosphere and the knowledge she was coming in as the defending champion.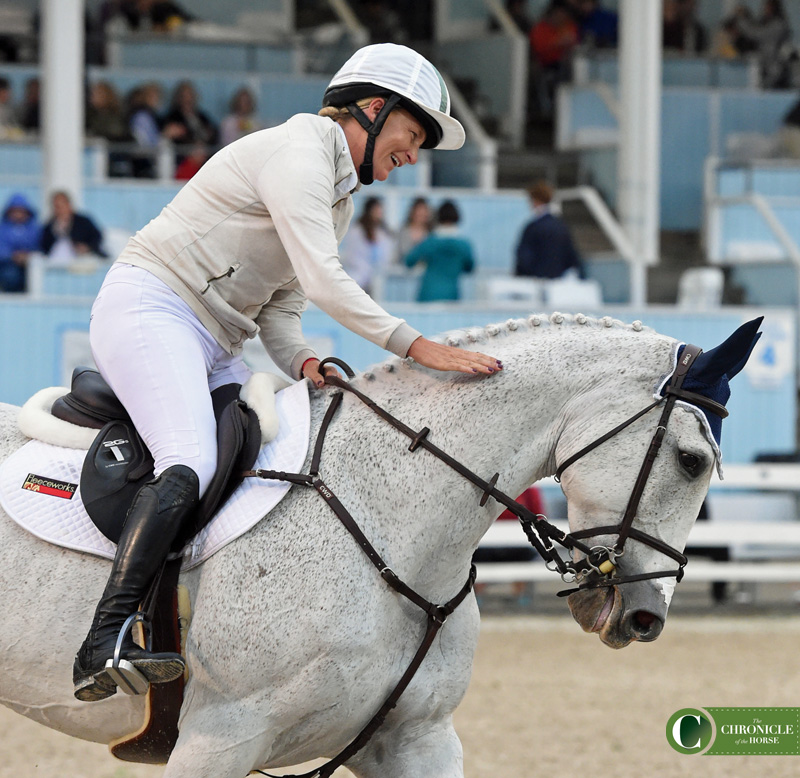 "I feel a lot better now," she said. "These last couple of outings have been fantastic, and I wanted to come here because I felt like that was a bit of pressure for me as well. Physically, I feel great finally, and mentally I feel like I'm addressing something. Cross-country has always been easy; the show jumping and dressage you always have to work hard at. So now you have to kind of re-get that [feeling] again; it's weird. I'm 39 years old, so to do that at that age when I've been doing [the four-star level] since I was 19; it's a different way of thinking.
"I've been seeing a sports psychologist, and it bloody well helped," she continued. "In my opinion, you've got to do everything you can to make yourself better. I think you need to not be weird about it. I don't think we're too cool to talk about that it can be stressful, and it can be tough because it is a tough sport."
For Murphy, taking second in the Arena Eventing, after they were a fraction of a second slower than winners Chris Talley and Sandro's Star means she's on the right track. Next Murphy and "Rubens" will take another crack at the Bromont CCI*** in just over two weeks.
"It's the last selection trial for the WEG—not that I'm going to the WEG—but I thought that because I had made that goal to try to be more competitive this year, I'm going to show up to that and give it a go," she said. "He feels strong; he feels good; he's happy. He's much fitter than he was this time last year, and he was second there last year, and I'd love to really give it a go, and I feel mentally in a great place."
Looking for information on where you can watch and when your favorite riders or classes go? We've got it all in one place for you. 
Find all our coverage from the show here, and check here for full results.
Make sure you're following us on Facebook, Twitter and Instagram as well.
Want more Devon? Check out the June 18 issue of the print magazine. What are you missing if you don't subscribe?