Devon, Pa.—May 27
Stephanie King didn't necessarily expect to find a heart horse when she first purchased Co-Starr 4 1/2 years ago on the recommendation of her trainers Brooke and Chad Watridge—but Co-Starr quickly proved otherwise. With a loveable personality paired with prowess in the ring in the form of saves and blues, the 12-year-old Belgian Warmblood gelding (Promise—Ragazza Drum Van Ravott) earned his way into a permanent place in King's heart and home.
"He's a forever horse. He's not going anywhere," said King. "I didn't really buy him with that intention, but it really quickly became pretty clear that was how it was going to be. We trust each other; we just fit really well together, so it works.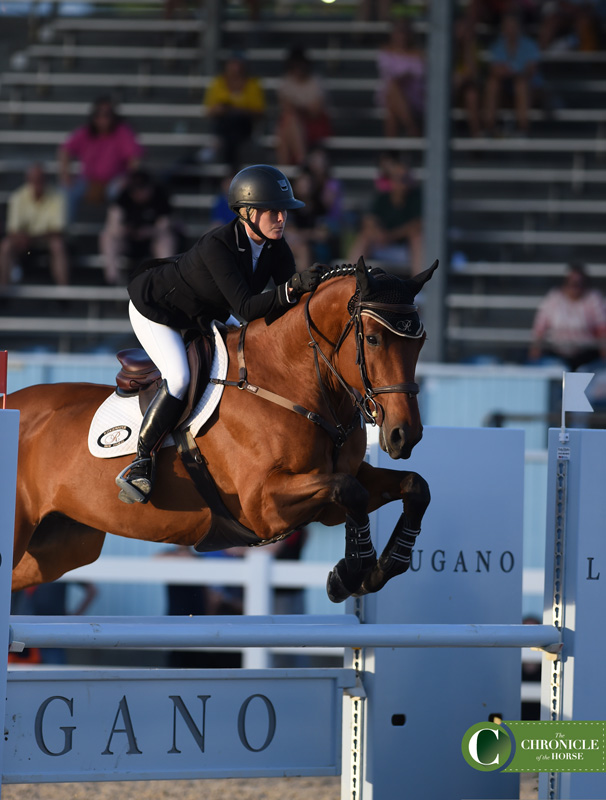 "He's either saved my life, or we've pulled off classes that I hadn't dreamed of pulling off before," she continued. She also won the $10,000 WIHS Adult Amateur Jumper Championship last year with him at the Washington International (District of Columbia). "He's given me a lot of really good moments."
But towards the end of the Winter Equestrian Festival (Florida), King had a fluke fall from Co-Starr that resulted in a fractured rib. While it quickly healed, the mental repercussions plagued her.
"Strangely enough it was the first time I've fallen off of him since we've had him," she said. "My confidence got a little low, and I was faltering a little bit."
Coming to Devon for the $7,500 NAL/WIHS Adult Jumper Classic and championship, she worked on grappling the right mentality.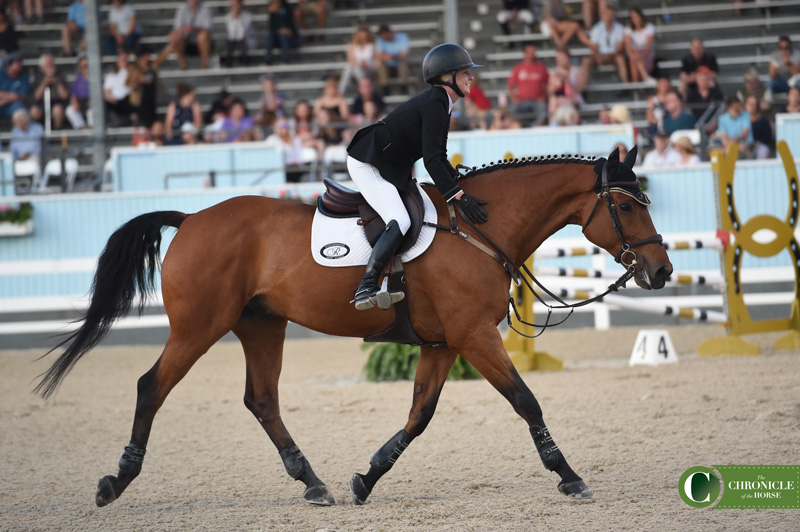 "Just remembering that I have the capability to do it," said King. "I have the right horse underneath me. It takes trust to go in there and do what we do every day. If that trust gets broken a little bit, you really have to rebuild it. So it's been really focusing on the connection between myself and the horse and believing and just knowing that we can do it. And put it out of your mind and move on and be in the present."
Her mentality paid off as she and Co-Starr stopped the timers at 31.07 seconds above Lexi Maounis and Roos at 31.73, not only giving her the classic victory but the adult jumper tricolor as well.
"This is a big moment for me because I've been working on coming back from that a little bit," she said. "So this is a big—I'm back on track.
"This is my second year coming. Last year was a little bit of a heartbreak year because I had the last rail in the first round of the classic," she continued. "So to come back and be double clear and to win it, it was just huge. He's such an amazing horse. He loves the crowd. He loves the energy. He just feeds off of it."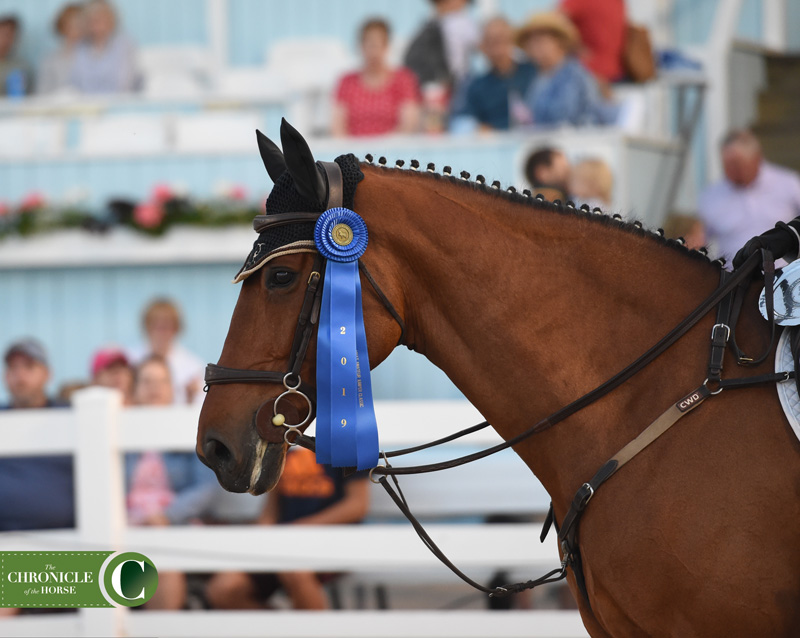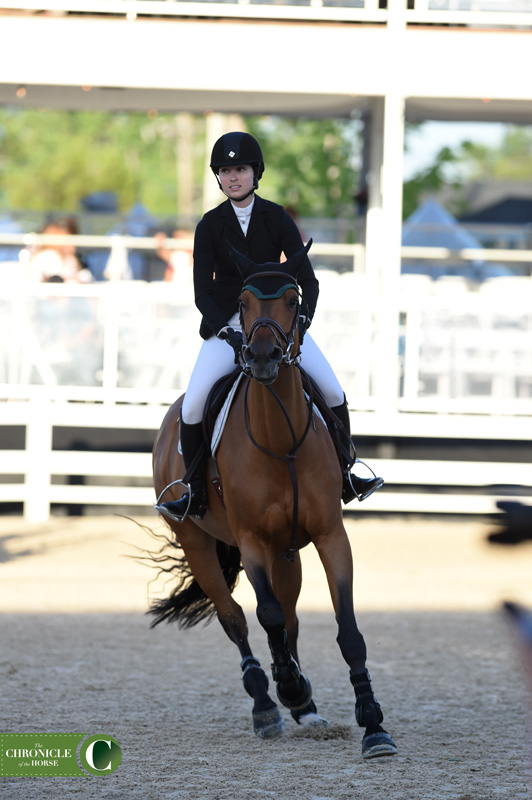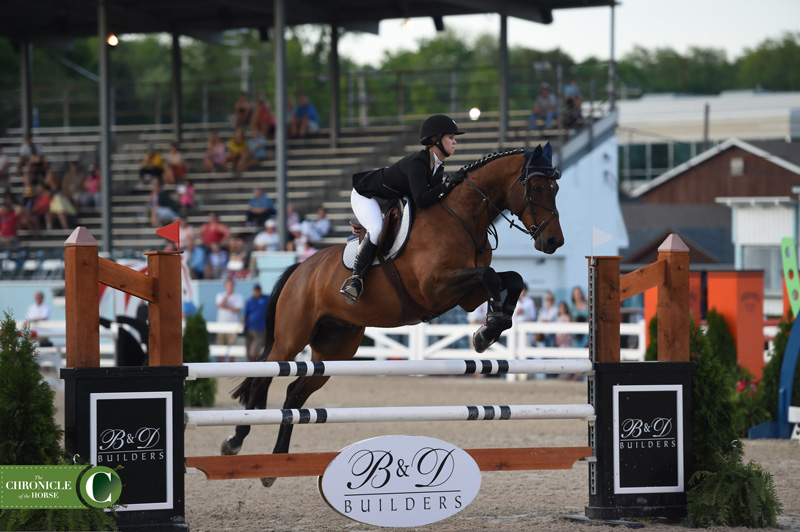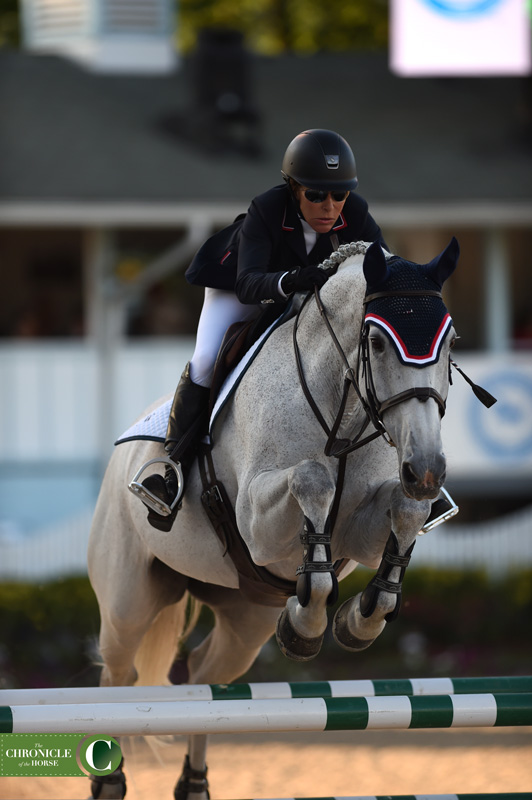 The Chronicle will be on site all week bringing you beautiful photos, daily reports and more. Don't forget to pick up a copy of the June 17 issue for more in-depth stories from the winners. 
Important Links: Devon Horse Show website / Order of go and results / The complete schedule of classes and exhibitions / Live streaming / All of the Chronicle's coverage