While all eyes are on the most important North American three-day event this week—a little horse show we call Rolex Kentucky—a few other North American horses are preparing for a different four-star across the pond. The United States has six entries getting ready to have a crack at Badminton next week, and this year we happen to have an all-ladies representation.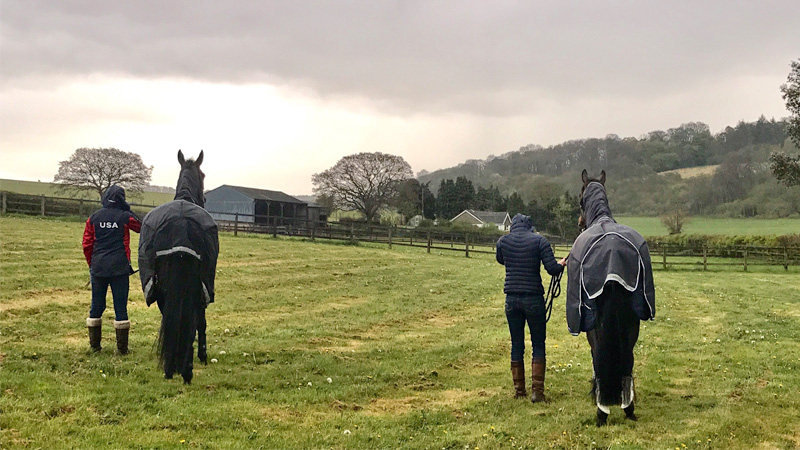 My original plan was to compete at Badminton last year, but we ended up staying stateside at the last minute to compete at Rolex instead. Donner and I then went on to the Rio Olympic Games as the traveling reserve, and after coming so painfully close to riding on the team, we ultimately ended up in the mascot role while we watched a course take its toll on the competition.
Rather than playing the "what if" game, I continued to look forward and came up with a new fall plan to compete at Boekelo in the Netherlands on the Nations Cup team. Someone had a different plan for us however, as Donner came up with what turned out to be a cellulitis the day we were supposed to ship out, and in the best interest of my horse I couldn't justify putting him on a plane at that time.
We finished off the year with a run in the CIC3* at the Ocala Jockey Club (Fla.). Needless to say, last year was an incredibly frustrating year for us competitively as our plans were constantly changing and we ultimately didn't do very much. I was more than ready for 2017 to arrive and had a good plan in place to ensure Donner got redemption. We were going to Badminton!
However plans rarely ever work, and Murphy's Law rings especially true with horses. After a good winter season down south and a fantastic run at Carolina CIC3*, Donner was feeling really on form. He's been more mature than ever this year, the flatwork has been getting consistently competitive, and he even took care of his sick jockey at Carolina like a schoolmaster. While Donner is a fantastic athlete and loves his job, he still isn't a horse I would call a packer in any phase, so I came out of Carolina feeling great about our preparation.
However once again, the last few weeks have seemed like someone with a sense of humor had a different plan in store. In what seemed like a comedy of events, we had to miss our final run at Fair Hill, and even a week ago it was looking like we may possibly miss our flight to Badminton. Fortunately at the 11th hour we got everything sorted, and our plans were able to stay on track. We were not missing out on Badminton once again!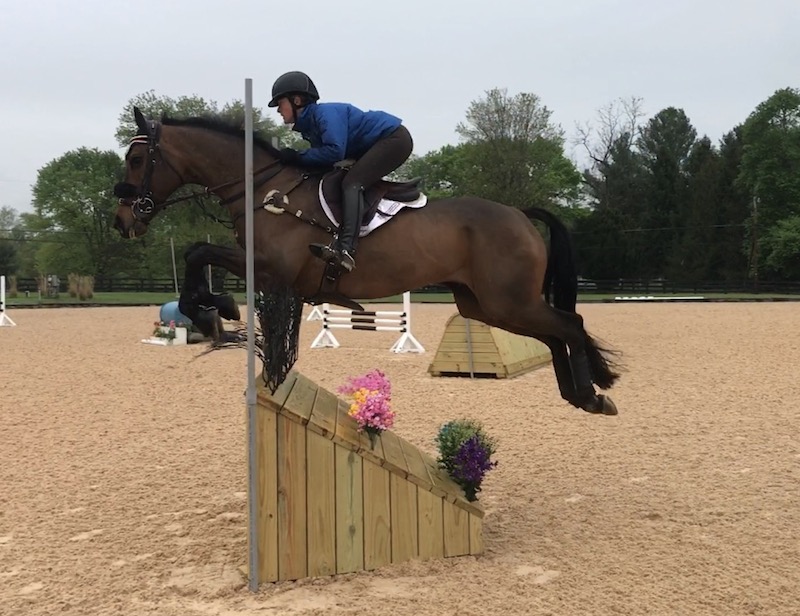 It's now become a joke when someone asks me how Donner is doing and if he's ready for Badminton, my reply is "he's alive." I get strangely superstitious about things during the lead-up to a big competition, and recently it seems any time I replied, "he's great, feeling good," something bad would happen. So instead, my superstitious response to Donner's preparedness for our bucket list four-star event next week is "we are ready, because he's alive!"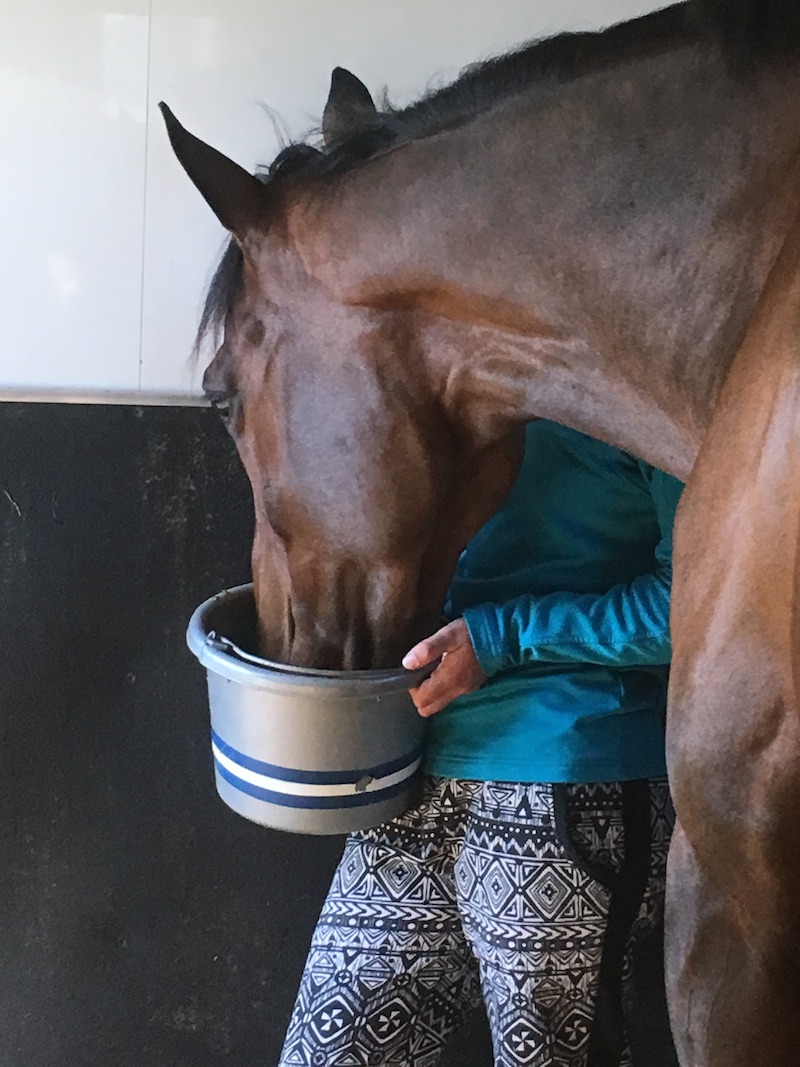 In all seriousness, he's much more than alive. He's been going really well… we are just one run short of ideal. Luckily we have a lot of experience on our side and this will be his seventh four-star. He's done Rolex three times, Pau, the WEG and Burghley. He's really well suited for tracks like Badminton, so I'm hoping we can break our bad luck from last year and lucky number seven will be his best four-star finish to date.
I am incredibly fortunate to be able to compete next week with the assistance of a Land Rover competition grant, which helps me afford to fly him over.  I also wouldn't be here without the support of such an incredible team behind us.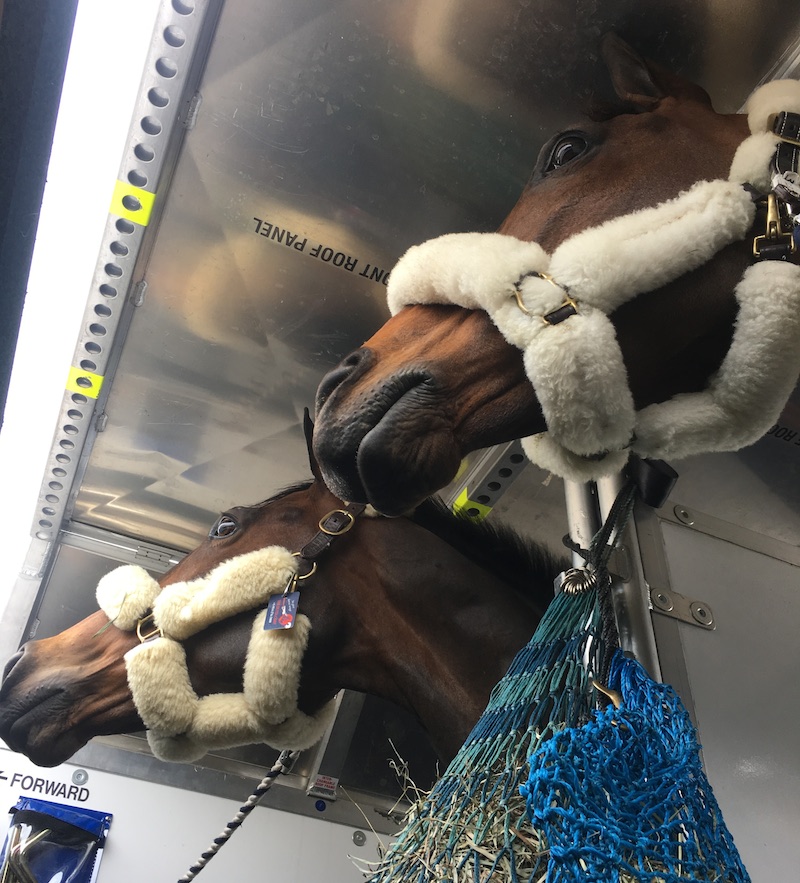 My ultimate goal next week is deliver a competitive result in all three phases at that small little horse show called Badminton. While I'm doing that, I'll be taking every spare second I can to try and take a breath and appreciate how fortunate I am to be partnered with such a wonderful horse, how lucky I am to travel to incredible places, and that I'm able to share in this journey with my irreplaceable team. So please keep your fingers and toes crossed for me that Donner continues to remain "alive"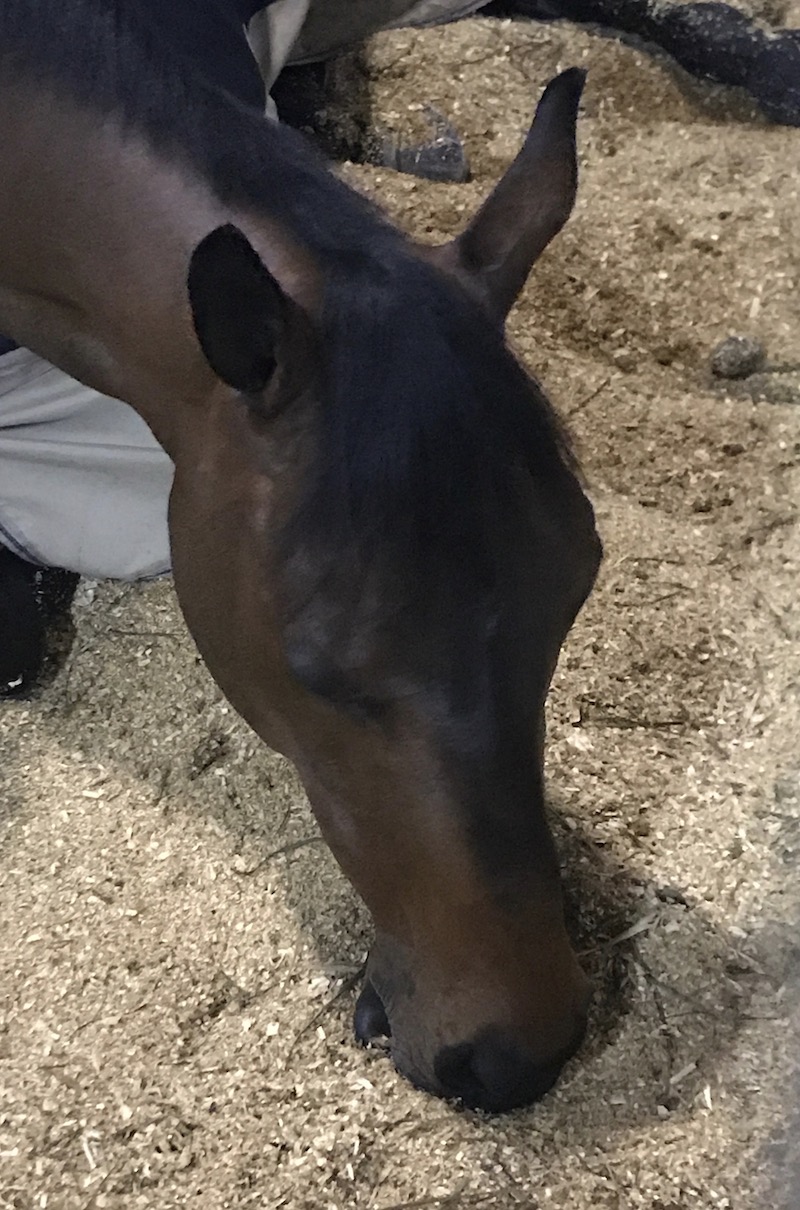 Wishing everyone the best of luck at Rolex this weekend, and a special shout out to my crazy friend Jennie Brannigan for starting in the Maryland Hunt Cup this weekend. And here I've been thinking the upright rails gates on the Badminton cross-country course preview looked big and vertical…
One of the Chronicle's bloggers, eventer Lynn Symansky was part of the U.S. team gold medal effort at the 2011 Pan American Games with Donner, then they competed on the Land Rover U.S. Eventing Team for the Alltech FEI World Equestrian Games in Normandy, France. Lynn runs her Lynn Symansky Equestrian out of Middleburg, Va.
You can read all about Lynn and Donner in her previous blogs.