Top American fashion label Ralph Lauren recently entered the diversity in horse sport conversation with an advertising campaign highlighting a side of equestrian sport outside the mainstream. The models: alumni and current students of the Philadelphia-based non-profit Work to Ride.
Founded 25 years ago by Lezlie Hiner, Work to Ride is a community outreach program that gives disadvantaged youth an outlet to engage in equestrian sport and learn valuable life skills.
"I think it made a huge impact on our community itself and other communities," said Work to Ride alumnus Daymar Rosser, 24, who began riding at 5. "It's a big step for everyone. That's what we look forward to, [making an] impact on our community and show that Ralph Lauren is not just focused on one race or just one color—that's the best part about it. I think we definitely stood out to a bunch of people and changed a lot of people's mindset. It was able to put us in a spotlight, which was amazing."
Sean Burke, manager of Polo marketing and men's design at Polo Ralph Lauren, contacted Rosser's brother Kareem Rosser and Hiner about partnering with the organization. In addition to the campaign, Ralph Lauren founded a grant that will aid Work to Ride high school athletes with college expenses.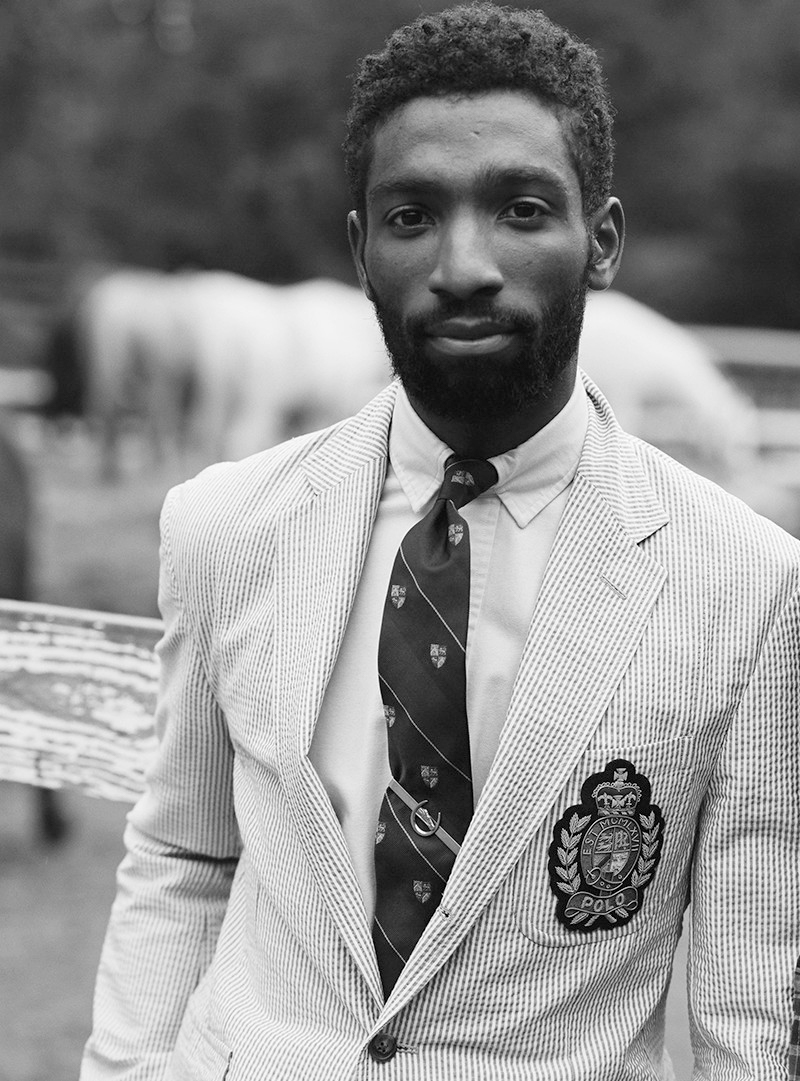 "[Sean] knew what polo was and how the sport works, and he found out what Work to Ride was, and he thought it was a good idea to make a campaign out of it," said Daymar. "I think he did an amazing job on it, and he realized what opportunity he would get out of it and what opportunity he would give us by doing so.
"I would say that myself and my family are truly blessed that we had the opportunity to be apart of Work to Ride; it's been amazing to us," he added. "A lot of kids in the city don't realize that that program is out there. It keeps a lot of kids away from the streets and doing bad things because of Lezlie and who she is; she wants the kids to do well and succeed in life. So, when the kids come up to the barn, it's all they have, and it's hard for them to go back home because they don't want to be a part of the other life that they grew up in. Being around the horses and being around good people every day gets your mind off the bad stuff. When you're growing up in such a hard community, you have the horse to go back to and enjoy yourself and ease your mind from the things going on at home."