When I found out that I would have 10 horses that I sourced off the track and sold through my sales program competing at the Retired Racehorse Project's Thoroughbred Makeover competition, we decided to make the trip to watch them compete.
Samuel Batters was competing with I Do Not know in the field hunters, Jessica Bortner Hariss with Whoop Whoop De Do in the jumpers and eventing, Sarah Bowman with Value Boy in dressage, Mariah Foltan with R Tom Cat in eventing and jumpers, Teresa Martinoli with Mount Desert in eventing and dressage, Kayla Muller with Freshman Phenom in jumpers and dressage, Peggy O'Neil with Cotton's Secret in Eventing, Amanda Ruane with Castles Boy in Eventing and Jumpers and Cozee Warrior in trail and field hunting and finally Lauren Turn with J V Three in eventing and dressage.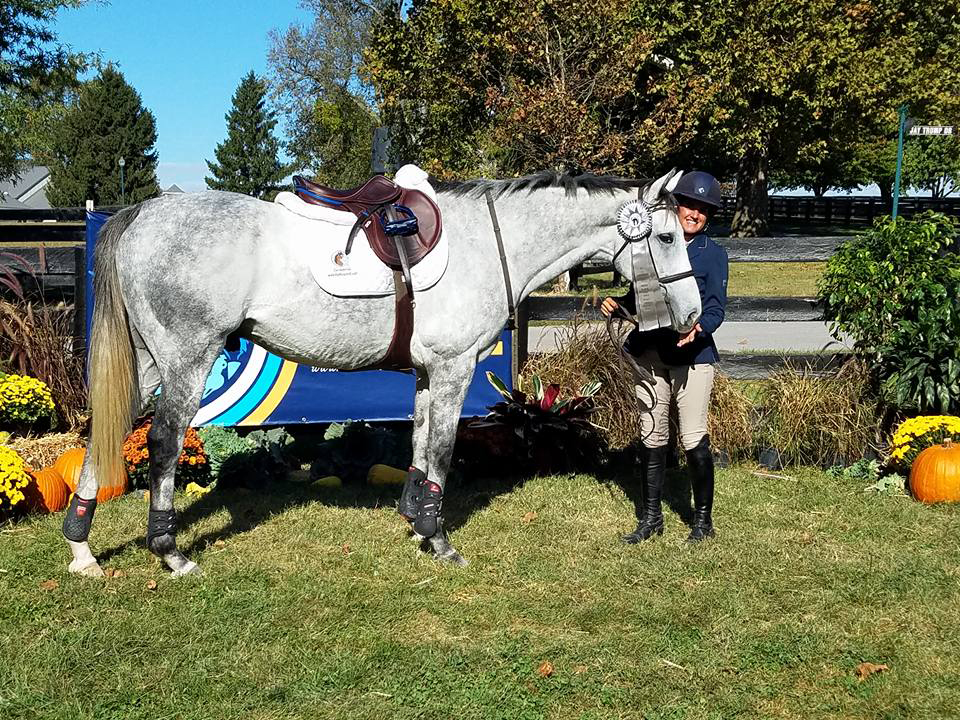 Each year my sales program has continued to grow. I work a full-time job so sales just happen to be my side business although I would say it is close to having a second full-time job. Last year we sold 77 horses and this year we are well on our way to over a 100 horses.
I shop for horses all over the country. I am trying to find the best Thoroughbreds that I can possibly buy to resell into qualified homes. I use a criteria that is pretty strict, but it gives people a good understanding of what I typically will have available. I look for geldings ranging from 3 to 7 years old that are 15.3 hands and above, sound with no vices. They have to really be horses that stand out in terms of conformation and athletic ability. I typically buy from trusted sources and a large network that I have built over the years.
With the RRP and the many other programs promoting Thoroughbreds, the market has exploded with lots of buyers looking for Thoroughbreds to take to the top of the sport. Most of my buyers are buying from me sight unseen! More than half of my former horses competing at the Makeover were purchased sight unseen based on pictures, video and my recommendation that they would fit the job the buyers hoped for them to do.
I was so excited to get to the Makeover and finally meet so many of the people that I have done business with via Facebook but hadn't yet met in person. If you love Thoroughbreds it is impossible to walk away from this event without some tears of joy and the feeling that you are among "your" people.
I love finding the best homes for each and every one of my sales horses but each horse has a story. To actually see these horses that I sourced off the track in person competing with their new owners was a sense of pride that I can't even put into words. A few times I had tears streaming down my face and looked over at my husband who also did as well. It is beyond emotional to see these partnerships in action.
My husband and I stood with Mariah Foltan's parents as she went cross-country and I thought about how we had gotten to this moment. The Foltan family was told to come to me to shop for a Thoroughbred and that I would steer them in the right direction. Mariah was a junior rider who had never restarted a Thoroughbred.
I was ensured she would have lots of good help but getting the right Thoroughbred for someone doing their first restarting experience the most critical matchmaking that I do as there is not a lot of room for error. They fell in love with the cutest 3-year-old gelding named R Tom Cat sired by Dance with Ravens. He was sensible, smart and very willing. He seemed to have the right temperament.
They vetted him and although he passed flexions with flying colors we found out he had two small quiet round OCD lesions in both front ankles. I was sure they would walk away from the sale but they consulted with many resources and decided they wanted to do the surgery to remove them. We did a $1 bill of sale and R Tom Cat went off to New York to have his surgery. There was excellent bonding time while he was rehabbed. They said there were some bumps in the road as they navigated trainers, barns, etc., to find the best fit but they found it all to be a learning experience.
At the Makeover, R Tom Cat was initially a bit nervous in his stall but then relaxed when they moved him to a different stall. Mariah said he was absolutely exhausted but he still put in a very good dressage test. He was a bit tired in the stadium jumping so he had a few rails but she came out smiling and said he was so good. I was very impressed with how confident he was around a tough course and she rode him so nicely. She was the last rider on the cross-country course. I absolutely could not get over how quietly he stood in the field all by himself. She just strolled around on the buckle taking it all in.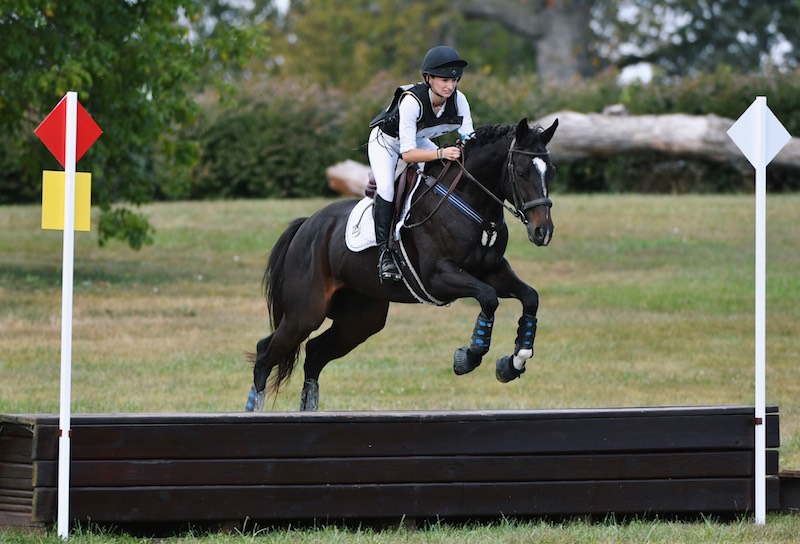 He started out confidently but when he got to the ditch he just wasn't sure. It was a tough ditch that caused quite a few issues. She wasn't going to get him over so they allowed her to go around and finish the course. She came off the course with a huge smile and tons of pats for him. She said he tried his best and she was just happy with how well he did regardless of him stopping at the ditch. She finished up show jumping the following day and finished 20th out of 83 riders! She was also the fifth place junior rider! To say I was proud is an understatement. I love watching young riders on good Thoroughbreds and I was happy to play a role in this match.
We were blessed to have many of our horses in the top 10 across several disciplines. I think my tears started flowing first thing in the morning as I witnessed a beautiful act of horsemanship when the second-place event rider, who was a junior, came in and excused herself because her horse had come up lame. It isn't that anyone else wouldn't have done the same thing but I think the emotional aspect just hit us all as we know all the hard work that goes in to build you up to this moment you could have only dreamed of and she handled it with such class.
Castles Boy with Amanda Ruane finished in third place in eventing. Amanda and I hadn't met in person until the Makeover and she has bought several horses from me and sent several clients my way!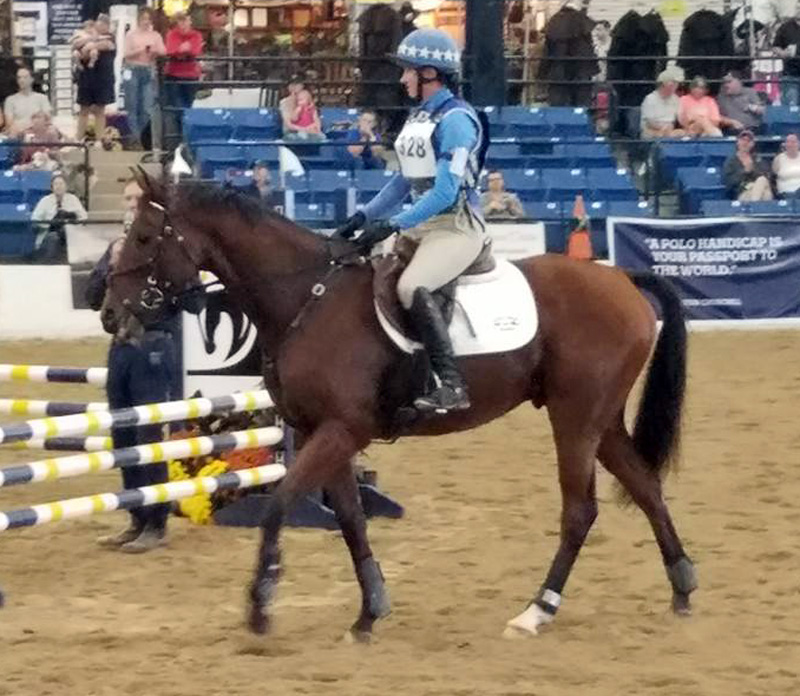 She had contacted me when she had an owner looking to buy a horse for the RRP to put it in training with her. She asked that I pick her out something with eventing potential. Castles Boy was just this scrawny bay that didn't really jump out at you compared to some of the other horses I get in. However, I was convinced he was a really special and he truly shined at the Makeover.
It is great to sell nice horses but it is critical to get them into homes that can develop their talent and Amanda has done an amazing job with him. He was also in the top 10 of the show jumpers. We had two other horses in the top 10 of eventing (Cotton's Secret and J V Three) and to see three of my horses come in during the victory gallop was the stuff dreams are made of for those of us who do this. They were joking with me that it was obvious I knew what it took to be a good event horse.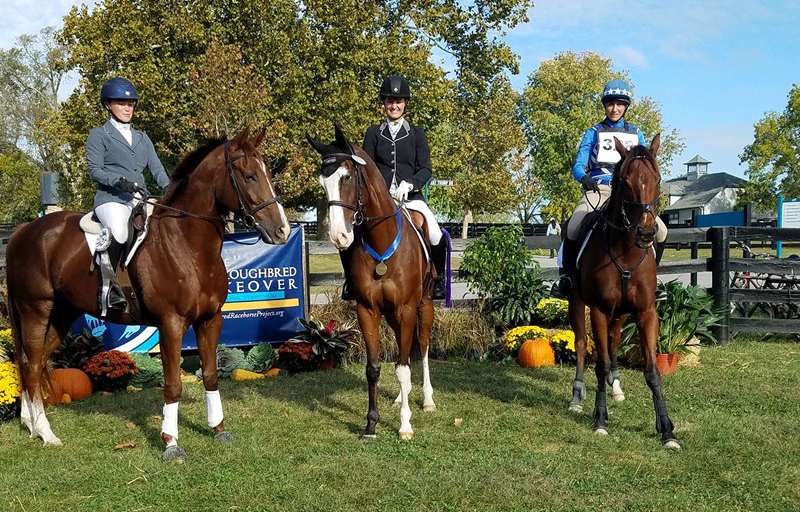 We loved watching the finals and all the various disciplines. I had Cozee Warrior with Amanda Ruane competing in the field hunter finals and we all thought that was a tough course. They had to jump a few jumps to start. Then lower a rail on a jump and then pop over it from the trot. Then dismount and remount (straw bale to use if needed). They had to show off the horses going from the gallop to the halt where they needed to stand quietly in the electric atmosphere of the indoor arena. The crowd was really getting into it! One of the horses competing in the finals for field hunters had won over a million dollars on the track and he looked like a horse that would be an absolute blast to ride in the hunt field!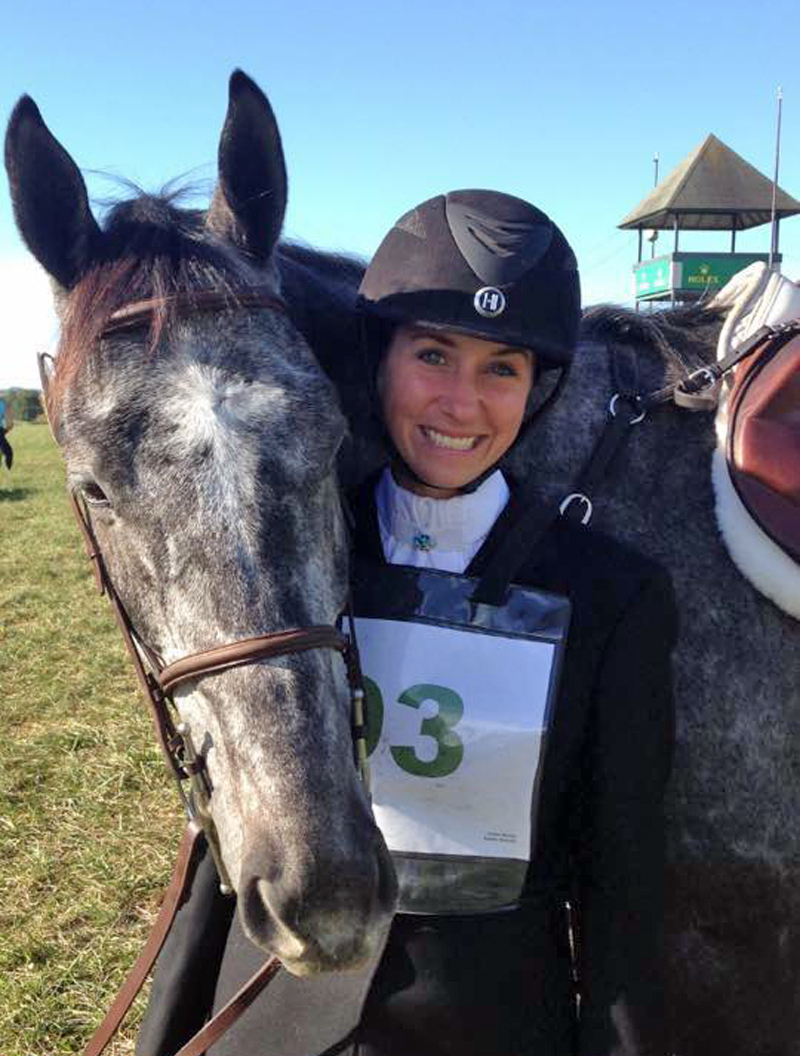 We loved the freestyle event. I think the freestyle is an event that just blows you away because they are doing things with these horses that make you ponder how they even taught them how to do it! From Elisa Wallace jumping a huge oxer bareback with no bridle and hands in the air to a horse riding a platform behind a moving truck.
If you wanted to see true partnership, the winning horse showed off an incredible bond with his owner by doing a routine that was all done by visual cues only. She would point at him and he would just effortlessly jump a pattern of jumps. That horse also won the field hunter championships and he just looked like a horse that anyone would love to own.
I have been a part of the RRP movement from the beginning and I have fully supported the vision of making Thoroughbreds a marketable breed. One of the greatest parts of this event is that you have former trainers, owners and track connections coming to see "their" horses competing or following them via Facebook. I was personally sending updates to the former connections of the horses I had there. I saw the tracks that these horses came from also getting behind "their" horses competing.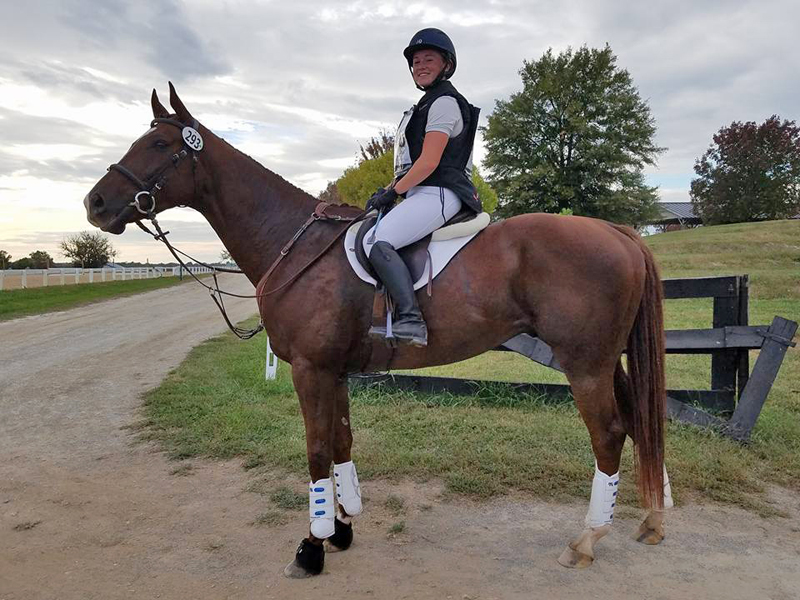 It is an incredible networking event for all of us who truly love this breed and are doing everything we can to make them shine. The quality of horses and riding at the event was impressive. I also liked that so many disciplines were being represented to show off that Thoroughbreds can also be barrel horses, polo horses, ranch horses and so many things that people might not immediately think a Thoroughbred would be doing.
I believe this event will continue to grow. People were already talking about buying their next Makeover horse and making plans for next year. It is a real sense of community and this event. I was very proud of all the riders there with my former sales horses. I have found the best way to grow my business has been to sell quality horses into excellent homes and let those horses do the marketing for me. I can't wait to see who represents Benchmark Sport Horses at the Makeover next year!