Allentown, N.J.—May 12
Anna Loschiavo's mount, Prince Renan, was once thought to be the least likely to succeed in eventing. The gelding can be spooky, quirky and difficult, but he proved himself on Saturday's cross-country course at the Jersey Fresh International and earned the top spot in the CIC** division.
"I had the best cross-country ever on Prince Renan," said Loschiavo, who hails from Bradford, Vermont. "I've been with him for 10 years, since his first jump. He was intended to be an amateur horse but that just wasn't his path. He's tricky; there are some days he acts like he can't come past our house he's so spooky, so for him to go out there and take control and be bold and brave was awesome."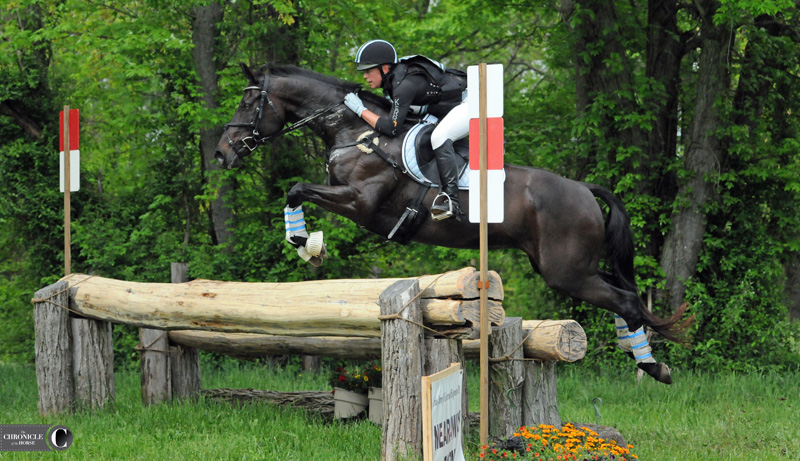 Loschiavo unseated overnight leader Will Coleman by going clear and staying inside the time to preserve their dressage score of 29.70, but they don't have room for error heading into show jumping as Holly Payne-Caravella and Charm King are following on a score of 30.
"[Prince Renan] has just really come a long ways," said Loschiavo. "We have our sights set on advanced but we've taken our time. It's really important to keep him confident. This was a prep for Bromont to keep challenging him, and he's answered the whole way. He's not a big mover but he tries so hard, and he's well-schooled and accurate so for that to be rewarded in dressage was so nice. It used to be that every time we went in the arena it was about which flower pot we were going to spook at, but he really felt like he had his heart in it and had fun today."
The CIC** was the largest division of the day with 57 starters. William Hoos withdrew on Brookfield Cult King before the start, Leslie Law picked up a technical elimination on Cristano Z and Ariel Grald fell from Monbeg Nola but was able to walk off course. The top five placings are separated by a point and a tenth (Loschiavo's 29.7 to Coleman's 30.8).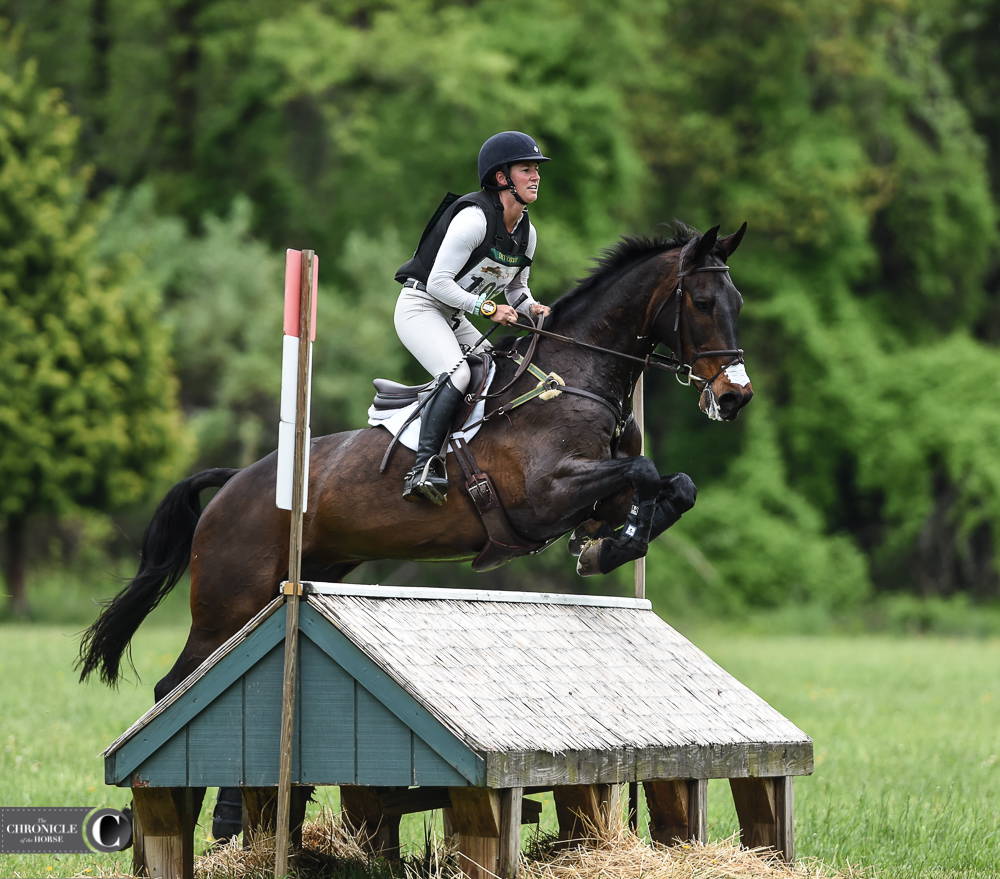 Jenny Caras and Fernhill Fortitude know each other well. Caras has had the ride on "Forty" for seven years but they have yet to secure an FEI win together. That could change tomorrow; Caras moved up from a tie for fourth place to lead the CIC*** division with a score of 33.8. Boyd Martin sits with Kyra in second place with 34.6 and Steady Eddie in third with 36.8.
"It's always been good at home but then something little happens at shows that keep us out of the top," Caras, of West Grove, Pennsylvania, said. "I've just produced [Forty] really slowly with Phillip Dutton, and we've been working really hard on his flatwork, which paid off this weekend. When I moved him up to this level he was a bit strong and overly confident so I needed some more bit to help me hold him off the jumps. But this past year he's so rideable that he doesn't need the bit as much. I rode him in a snaffle today and he was great, he was pulling me along and eating up the ground, it was really exciting to be back on him like that."
There were 37 starters in the CIC***. Cindy Anderson-Blank was eliminated on Windchase Phoenix Star, five riders withdrew before the start, and Sara Kozumplik Murphy had a technical elimination for missing a fence on Fly Me Courageous. Nobody was able to make it around inside the time but Caras was the closest; she only added 4 time penalties.
For full results, click here.
The Chronicle will be on site this weekend at the Jersey Fresh International to bring you news and photos from the spring CCI championship. Check back at coth.com and look for more from Jersey Fresh in our June 4 print edition.
2018 Jersey Fresh International CIC Cross-Country
Lindsay Berreth / May 12, 2018 10:24 pm