Allentown, N.J.—May 13
Most people get their mom flowers and a Hallmark card on Mother's Day; Anna Loschiavo got her mom-slash-groom, Melanie, a win in the CIC** at the Jersey Fresh International.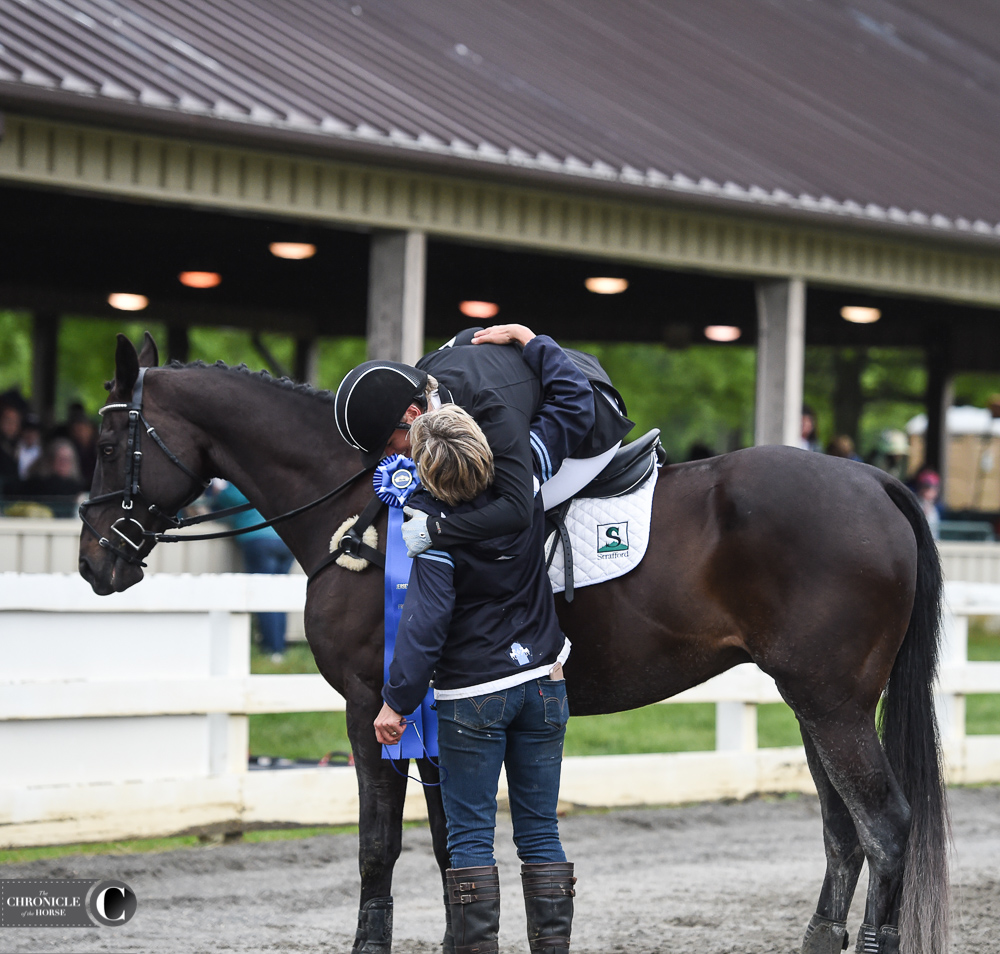 Melanie grew up riding and eventing but left the sport to attend college and start a family. She rediscovered it when Anna was 5, and they've been a dynamic duo ever since. Melanie accepted the groom's award as part of her daughter's win.
Anna and Prince Renan held a narrow lead after cross-country and after second-placed Holly Payne Carvella and third-placed Alexa Lapp both went clear,  Anna couldn't afford a single penalty. Renan has a history of being spooky and difficult; he hasn't always responded well to pressure, but his talent shone through on this gray, rainy Sunday.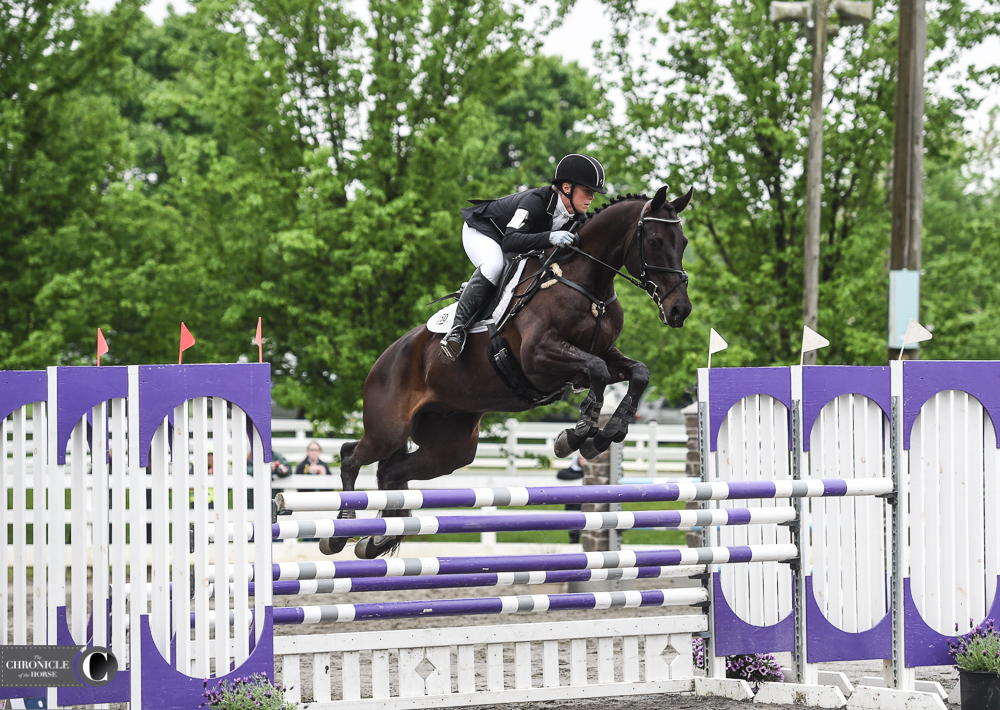 "I could not be happier with him, he tried his heart out for me," Anna said of the 15-year-old gelding. "Show jumping used to be quite a struggle for us. ["Renan"] is athletic but I don't think he knew it in the beginning, so to have him be consistent and confident still blows me away. He just tried so hard. That round was a double clear because he wanted it to be. He did whatever he needed to not touch anything, and that was a really cool feeling to have. His progress has been a combination of time and maturing and working with a lot of different people, taking our time, teaching him to trust himself and his ability."
For full results, click here.
The Chronicle will be on site this weekend at the Jersey Fresh International to bring you news and photos from the spring CCI championship. Check back at coth.com and look for more from Jersey Fresh in our June 4 print edition.
2018 Jersey Fresh International CIC Show Jumping
Lindsay Berreth / May 13, 2018 3:20 pm