Del Mar, Calif.—Feb. 3
Michelle Reilly had never ridden a PRE horse in the shown ring until last December when she and Margaret Carrera's Spanish Sport Horse gelding Estepeno cantered down centerline in a national Prix St. Georges.
This year they've targeted the Adequan West Coast Dressage Festival, and competed in their second CDI this weekend, scoring a 62.64% in the Weltinos Magic CDI* Prix St. Georges and a 63.91% in the CDI* Intermediaire I.
Watching the diminutive Estepeno, a 10-year-old PRE/Dutch cross (Guapo—Alma, Quisquilloso IX), in the ring, you could see his focus and workmanlike attitude.
"He's really a pleasure to ride. He's super honest, the same horse every day, happy to do his work," said Reilly, a professional based in Encinitas, California. "We're new to each other. The biggest thing I'm working on his for him to be trusting of his rider. I think with that the whole ride is going to be so much better."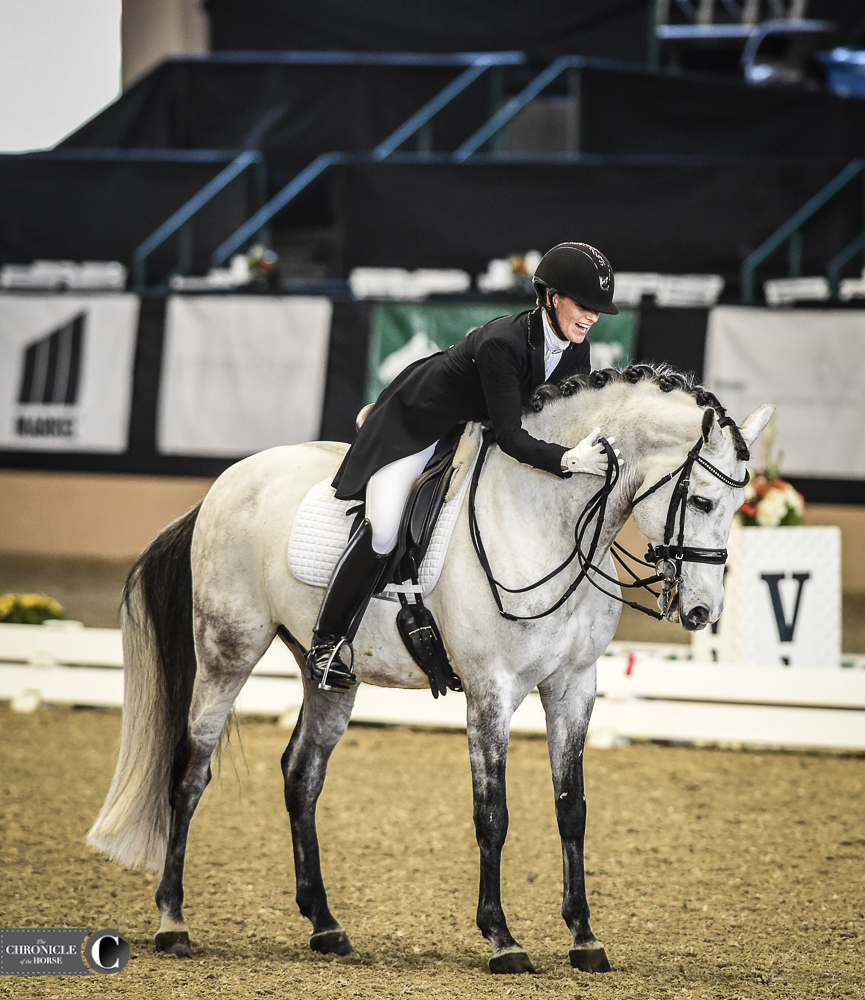 Carrera imported Estepeno a few years ago. He's shown on the small tour and in a CDI with Laurie Falvo, but when Carrera started working with Reilly last year, she offered the ride to her.
"Getting to know a new horse is always exciting because none of them read the textbook. They're all different and all have their own personality. For me, I want to know their personality right away, and I want know that they know I'm their person, I want them to like me and that when I approach them they're excited to see me," said Reilly. "I didn't get that from him right away. It took longer than other horses have in the past. I think this is the first show that he's really looked for me, he's excited for me, he perks his ears. That's a huge step. Now it's only going to get better and better."
As with many Spanish horses, Estepeno has a big personality. He was gelded about nine months ago and has offspring in Europe, but Reilly says he's never been studdish.
"He's very confident. The show is definitely not as good as the training at home, but he's not nervous about the environment. He's happy to be working and confident," she said. "He's a little green in the show ring, but super reliable. He's not going to say, 'Oh I'm in the show ring, I can get away with it.' He's the exact same horse, giving all he can."
Reilly says Estepeno has a great piaffe and passage and thinks he'll excel in the Grand Prix ring.
"He's perfect for [Margaret.] I'm super grateful I'm getting to do the shows with him. After these shows she'll start to ride him. That will make me super happy that she can enjoy him," she said.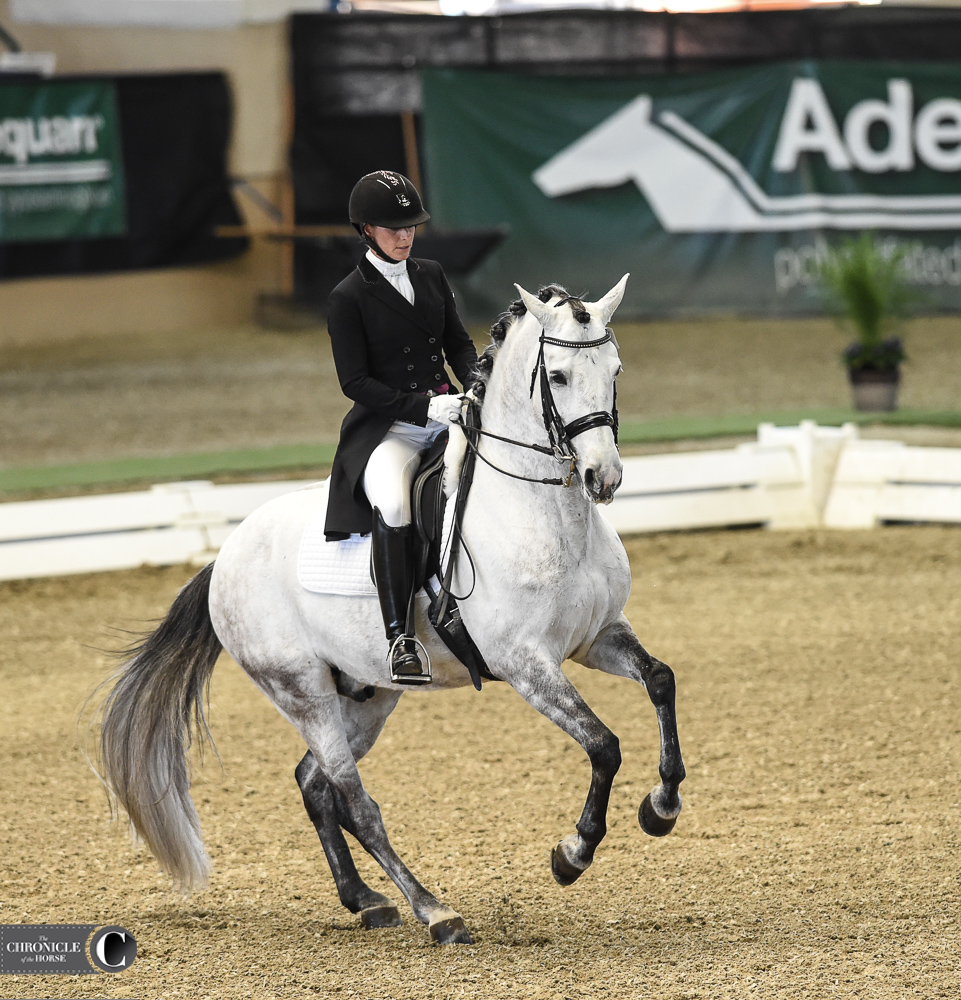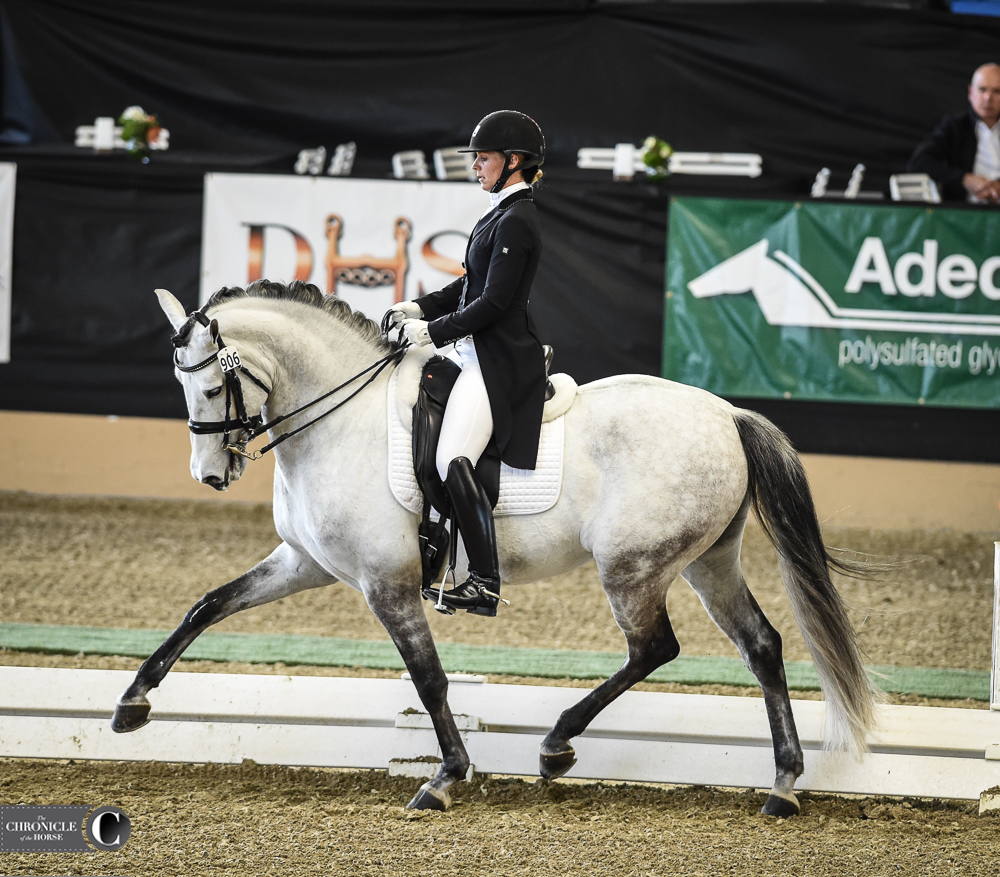 For more from the Adequan West Coast Dressage Festival, click here.