Devon, Pa. —June 4
It's easy to see why Alexandra Pielet was drawn to Hyperbolics. He's big, athletic and has a way of changing his speed to suit the situation, but his enthusiasm for the job can sometimes get him in trouble.
"He can bully me sometimes," she said. "He knows that I'm little. He respects me sometimes, and when he does he's unbeatable."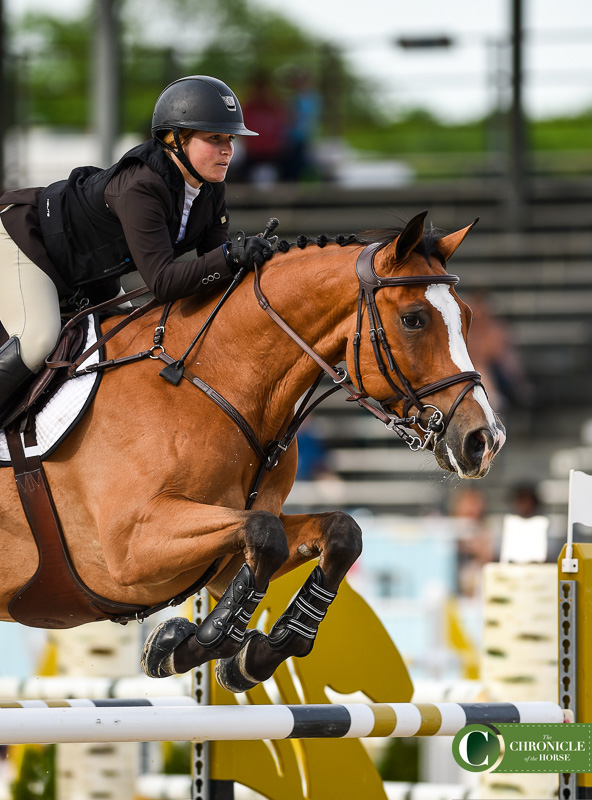 At home Pielet focuses on flatwork to get "Hyper" listening and remind him he can't take over.
"He's a really strong athletic guy, and he knows it too," she said. "Our flatwork is a lot of diamond shapes and squares and a lot of transitions to slow him down and make sure he's respectful and responding."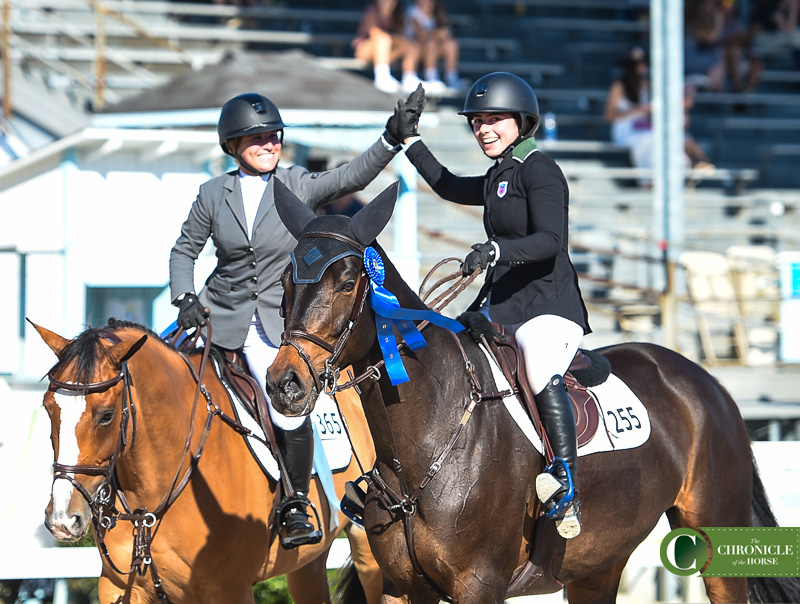 The pair found consistency at the Devon Horse Show where they won the first class of the amateur jumper division and finished second in the second class, which was run in a speed format. While a rail in the $20,000 Show Jumping Hall Of Fame Amateur Jumper Classic kept them out of the jump-off, they had the fastest time of the first round to take 10th. Their performances on Friday boosted them to the amateur jumper championship, and Pielet was named the Leading Amateur Jumper Rider.  Layla Kurbanov topped the classic with Ronja and took the reserve championship.
Pielet, 21, Highland Park, Illinois, has been riding the 10-year-old Dutch Warmblood (Berlin—Dametje Van Liefhebber, Tlaloc M) for two years. While she normally rides with Andrew Bourns, he's in Canada this week, so Molly Ashe Cawley stepped in to help Pielet.
"My rounds were really good. I started off really strong and really consistent. The courses were nice for him," she said. "He really stepped up, and it was nice that I was able to get there."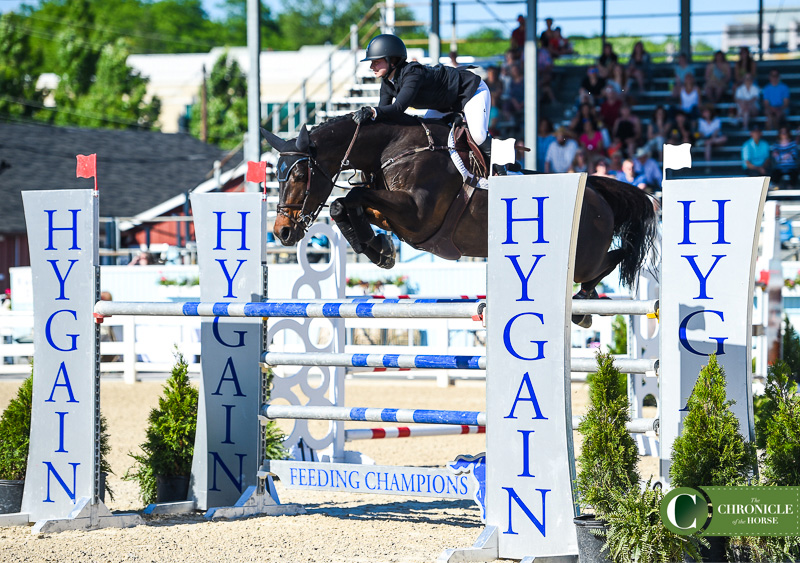 As a rising senior at Southern Methodist University (Texas) majoring in sports management and minoring in business, Pielet doesn't always get to show Hyper as much as she'd like to. While Bourns keeps the gelding going, Pielet isn't lacking in saddle time as she's a member of SMU's National Collegiate Equestrian Association team.
"This is my favorite horse show," she said of Devon. "I've been coming here since I was 8 years old. Without the past two years was really sad because I really love the environment here. So coming back I was really excited."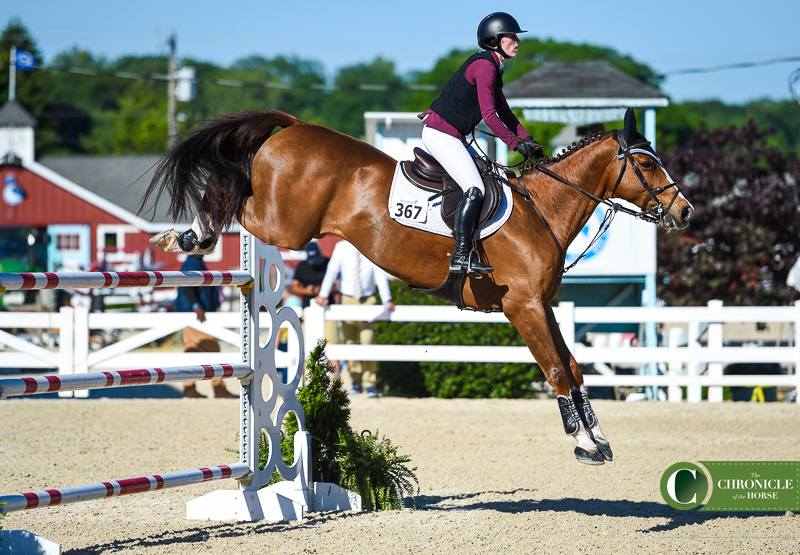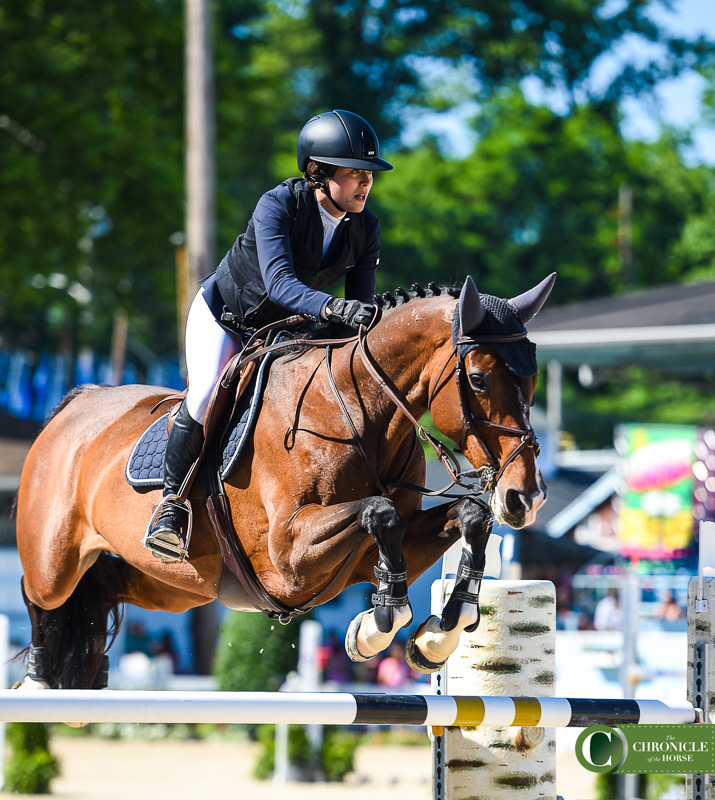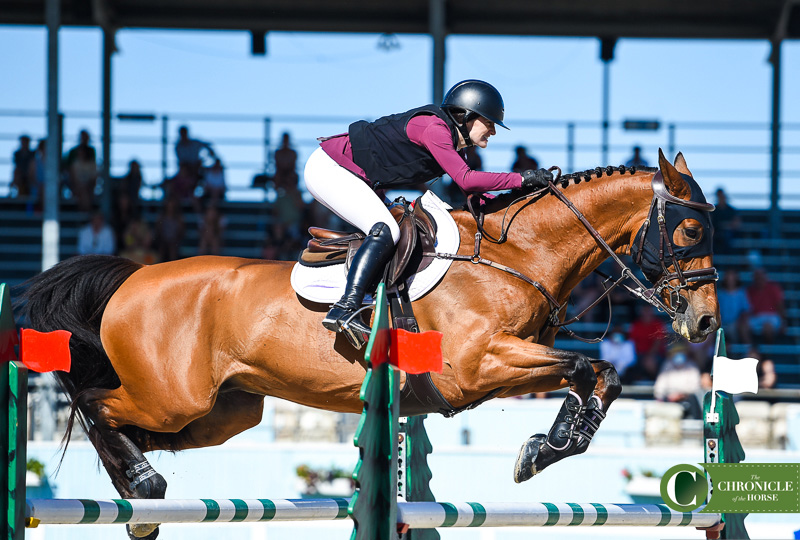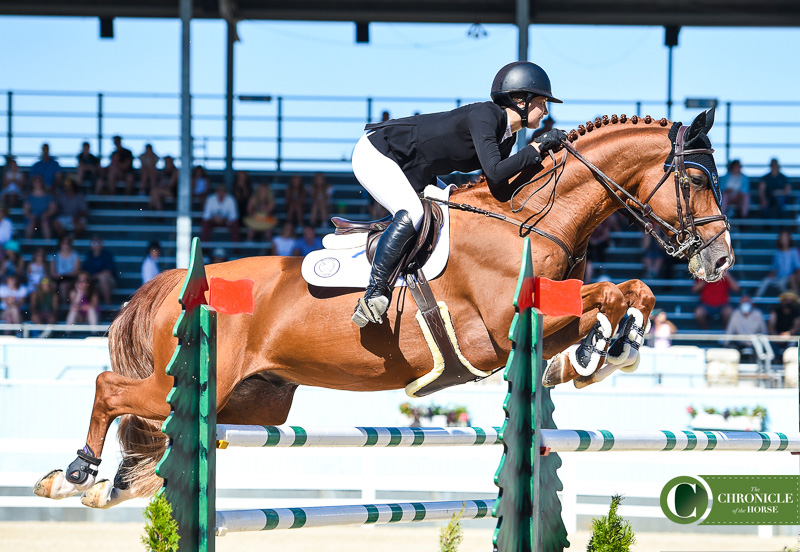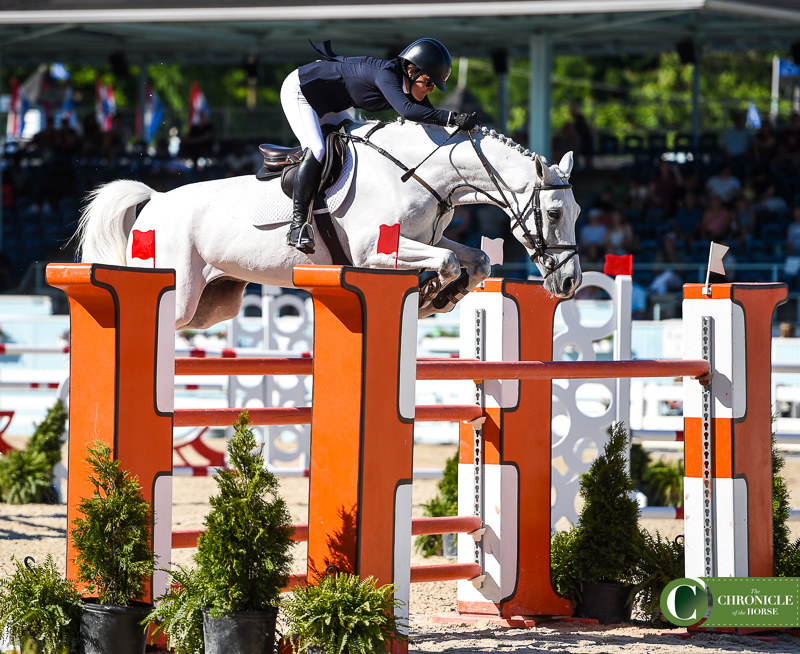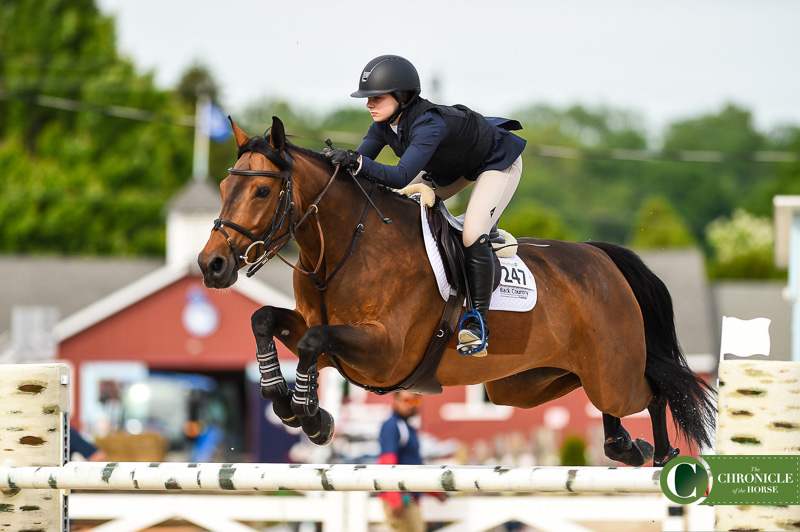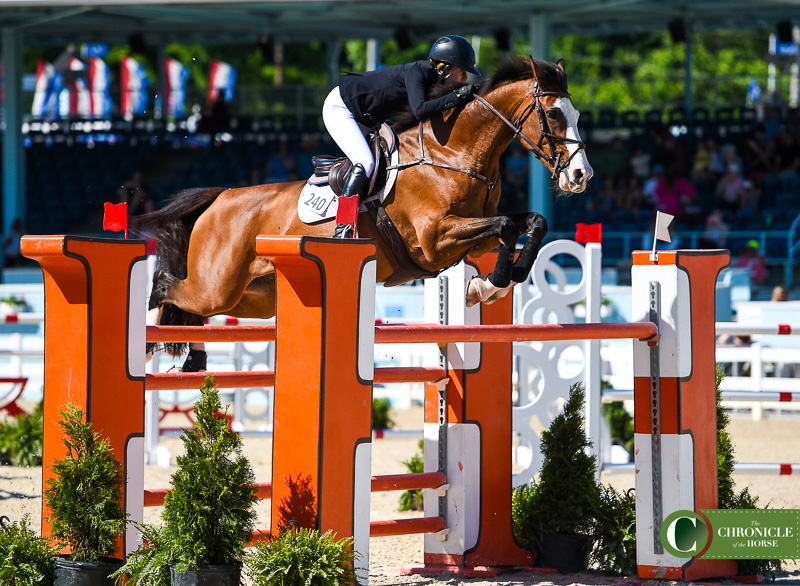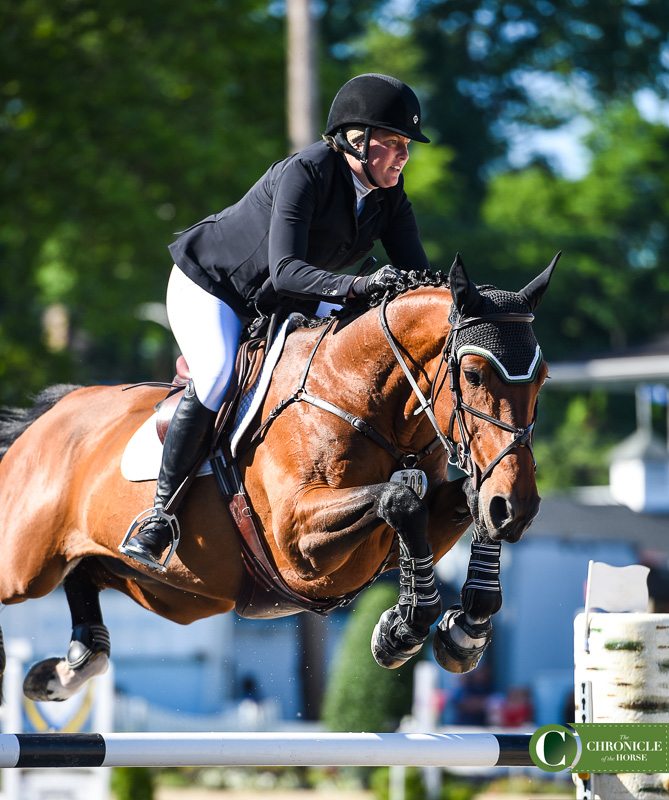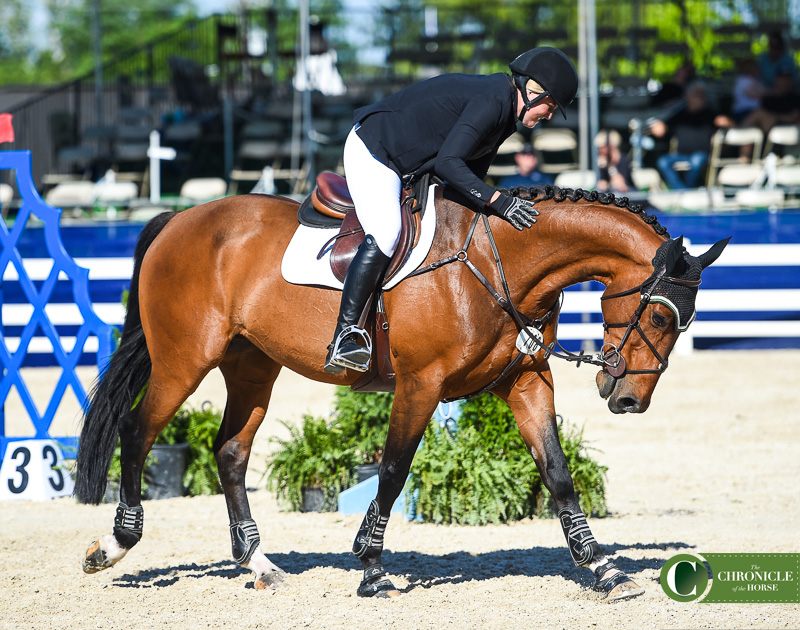 Important Links: Devon Horse Show website / Order of go and results / The complete schedule of classes and exhibitions / Livestreaming / All of the Chronicle's coverage
The Chronicle will be on site all week bringing you beautiful photos, daily reports and more. Don't forget to pick up copies of The Chronicle of the Horse magazine. Junior Weekend coverage will be found in the June 13 & 20 issue, and coverage of Senior Week will be in the June 27 issue.