The Plains, Va.—July 8
This morning, Jessica Phoenix's overnight dressage lead at the Great Meadow International CICO*** slipped away as Phillip Dutton and I'm Sew Ready bested them by two points.
But after show jumping this evening, Phoenix is back on top with Pavarotti after jumping one of seven clear rounds over Marc Donovan's course.
Donovan often gives riders option fences on course, and tonight was no different. He had two different fences for 8 and 9 giving riders the option of a tighter right rollback or a smoother left turn.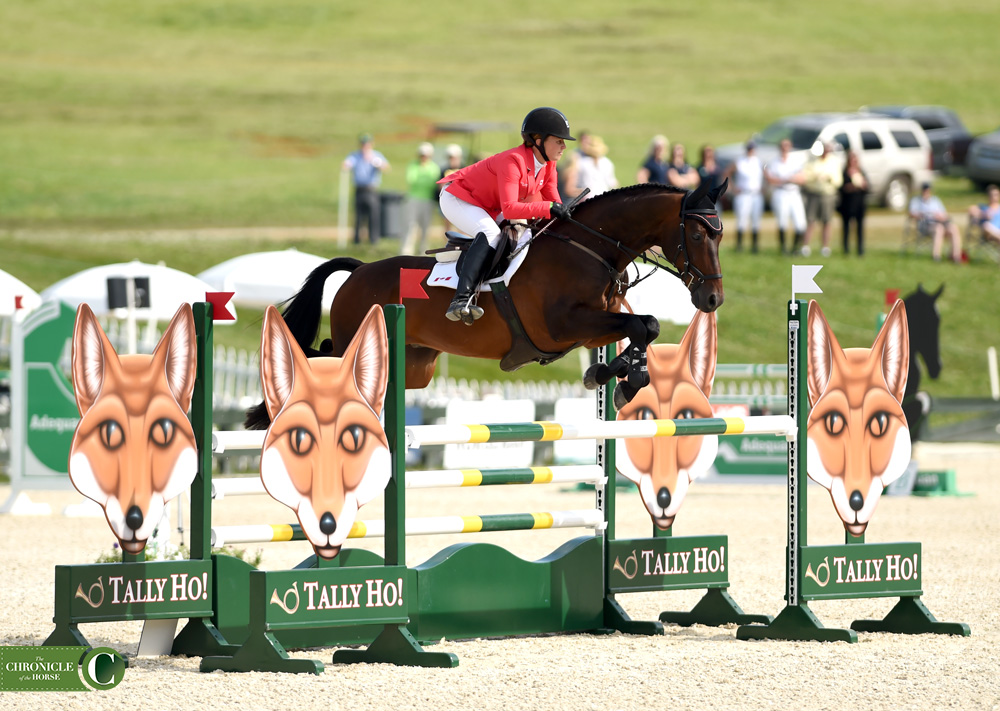 "I'm really happy with him," said Phoenix of Don Good's 15-year-old Westphalian gelding. "He came into the ring and was really relaxed with the atmosphere, which there was quite a lot of today. I thought it was a super technical course. It asked a lot of questions from the riders and the horses."
Dutton dropped one rail at fence 9 on Kristine and John Norton's I'm Sew Ready to slip to second place. Jan Byyny and Inmidair jumped a clear to remain in third.
"I thought it was a great course," he said. "I'm guessing Marc didn't think people were going to make the tight turn after fence 3, so anybody that did that, there wasn't a lot of pressure on them for the time. It was a really well-thought out course. I unfortunately got into a little bit of a fight with my horse coming to the fence off the left turn, but apart from that I thought he jumped well. The course was very fair, faults were spread around pretty easily, so I think he should be pleased."
Although Dutton had a rail down, the U.S. team is still leading the Nations Cup competition, now on 143.1. Canada remains in second on 156.2 and Great Britain is on 155.6.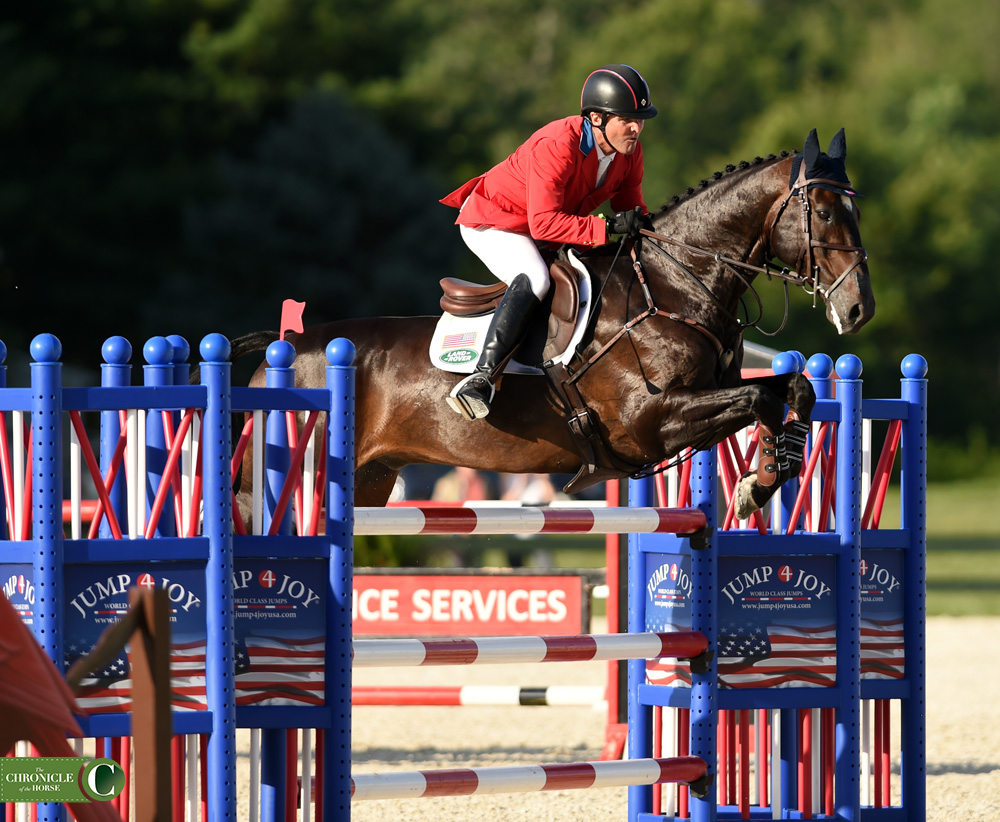 The U.S. team endured some last-minute drama when Doug Payne, who'd been slated to compete with Vandiver, broke his collarbone in a fall from a young horse earlier in the week. Boyd Martin and Steady Eddie took his place, then Buck Davidson withdrew Copper Beech before the first horse inspection due to a puncture wound that wasn't quite healed. Lynn Symansky and Donner were called up in their place, and both she and Martin jumped clear.
"Unfortunately for Doug it was an injury to himself and for Buck's horse it was recovering from a puncture wound so he felt he wasn't ideal to run," said Dutton. "Boyd and Lynn are experienced riders. I think everybody is mature about it and took it in their stride. I'm really glad to have people like that come in."
As for Mike Etherington-Smith's course tomorrow, Dutton and Phoenix think it's appropriate for the time of year.
"Last year and the year prior the time has been quite difficult to make, so I think there will be a lot of people pressured on the clock, so I think it will take a lot of smart riding and using the gallops lanes where you can and just making sure that you take time for the combinations when they come up," said Phoenix.
"A lot of the horses are coming back and aiming for the end of the year. It's not over the top but it's a challenging course. The footing should be good. Like Jess said, there's a lot of up and down and small turns and undulations so the time won't be easy to get," said Dutton.
Cross-country starts at 9:30 a.m. tomorrow.
IMPORTANT LINKS:  Ride times  |  live scoring  |  full event schedule  | virtual cross-country course walk  |  map of the Great Meadow facility |  live stream
2017 Great Meadow International CICO*** - Show Jumping
Lindsay Berreth / Jul 9, 2017 1:57 pm