Mill Spring, N.C. – April 9
Liz Halliday-Sharp was on the hunt for a clear cross-country jumping round today with Fernhill By Night at The Fork after two run outs at her most recent outings.
As the third rider out on the brand new cross-country track at the Tryon International Equestrian Center, Halliday-Sharp wasn't looking at her watch when she headed out on "Blackie," a 14-year-old Irish Sport Horse gelding owned by Deborah Halliday.
She picked up 8.4 time penalties, but it was enough to keep her lead (34.3) over Will Coleman and OBOS O'Reilly (37.2) in the advanced, test A, division.
"He felt amazing out there. He felt as good as I could have wanted him to. I think because the course had so many big tables and all the undulation, I just tried to think ahead to [the Rolex Kentucky CCI****] and just let him gallop on and not get in his way too much and let him work on the flow and everything. I thought it was a fair course, and it rode as we walked it," she said.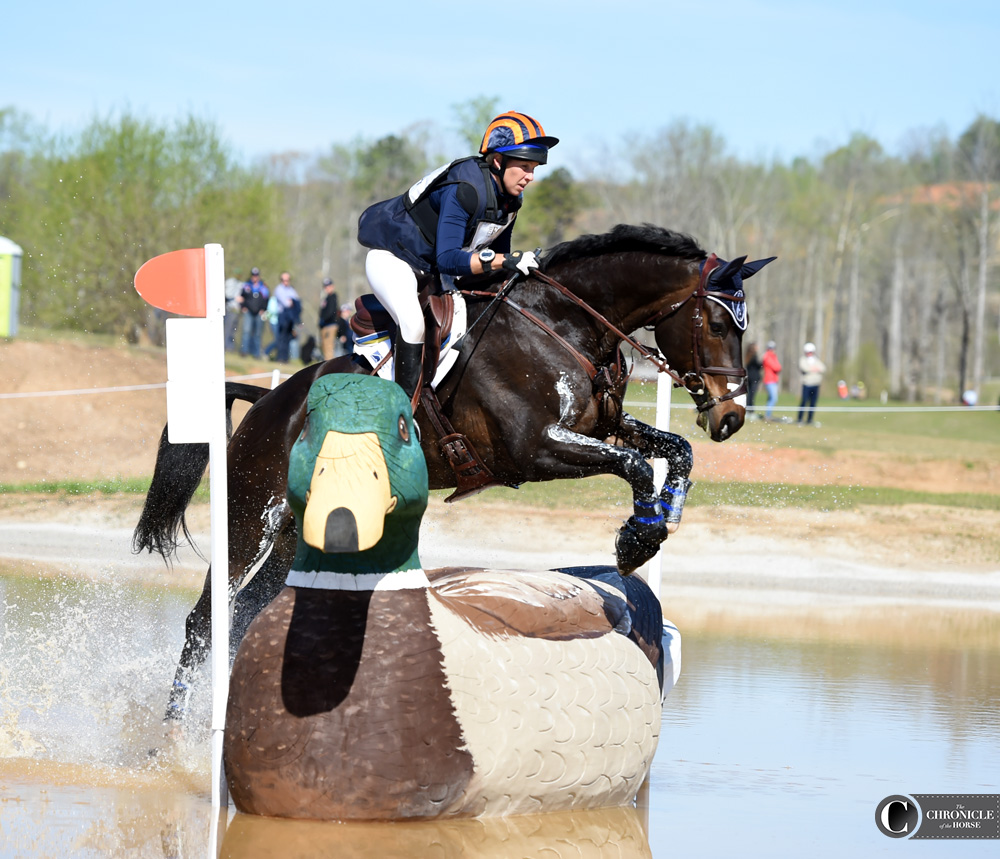 "I felt like I went quick enough without going mad. I wanted to be under 10 time faults so that he did get a good gallop, and he felt very fit, which was good. He felt really confident and happy in himself, and that was what we were here to do," she added. "I think they did a great job with the ground on the cross-country, especially with the advanced. Most of us ran for that reason and felt pretty confident. That's why I came here. Mission accomplished."
Halliday-Sharp says she'll focus on fitness and lots of skinnies as she prepares Blackie for Rolex.
Jessica Phoenix and Bentley's Best also held their overnight lead in the advanced, test B, division, adding 8.8 time penalties to finish on 44.4 ahead of Boyd Martin on Tsetserleg (47.3).
Phoenix is also heading to Rolex with "Benny," a 10-year-old Trakehner gelding owned by Don Good.
"He had one of his best weekends ever. I was so proud of him. All three phases he felt really confident in. He was playful in his jump, and felt like it was pretty easy for him at this level, which is realty exciting," she said. "From the start flags to the finish, [he was great,] and it's not often you can say that. I was really proud of everything he did out there. He felt like a blast, it was really fun."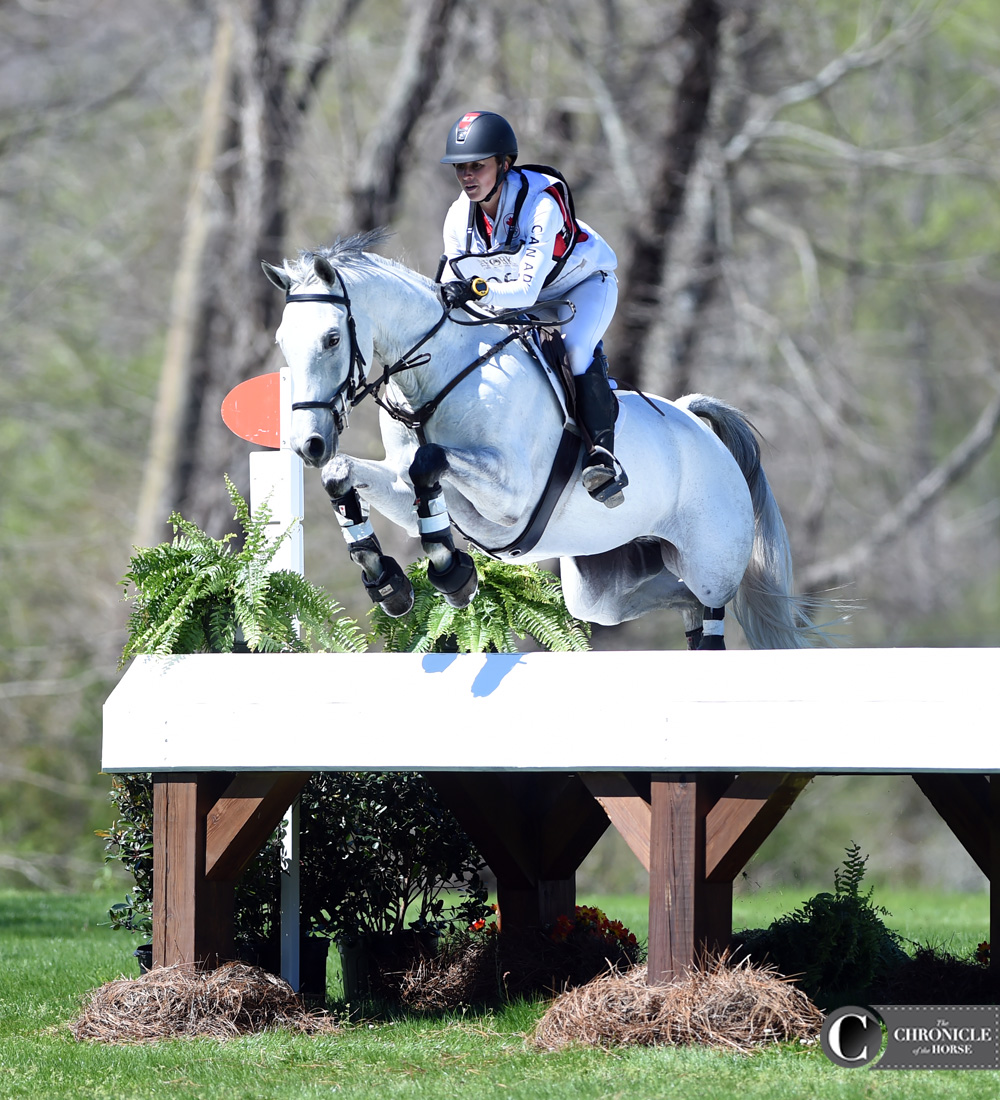 The advanced division was the first to start over Mark Phillips' and Tremaine Cooper's brand new course. Phoenix was the trailblazer on A Little Romance, as she was at the 2016 Olympic Games (Brazil), but unfortunately took a tumble at fence 15 when the mare added a stride. Phoenix was up quickly and A Little Romance walked off course.
The rest of the advanced riders jumped clear, except for Maya Simmons and Archie Rocks, who picked up one stop but completed. No one made the time. Allison Springer, who was third in the advanced, test A, division, withdrew Arthur to save him for the Rolex Kentucky CCI**** in three weeks.
For full results, click here.
We're on site all weekend at The Fork! Make sure to follow us at www.coth.com and on COTH's Facebook, Instagram and Twitter! Check out a full report from The Fork in our April 24 print edition.
2017 The Fork Advanced - Cross-Country
Lindsay Berreth / Apr 9, 2017 5:19 pm