Lexington, Ky.—April 25
The Rolex Stadium was eerily quiet this morning when the show jumping for the Land Rover Kentucky CCI4*-S kicked off. With no spectators allowed, the stands were dotted with just a handful of people who came as rider support crew throughout the week.
While Alyssa Phillips didn't necessarily mind the lack of the crowd, there was one person she missed especially. The last time she'd gone down the ramp into the famed arena for the 2011 FEI North American Junior And Young Rider Championships, her father and fervent supporter of Area V eventing, Doug Phillips, had been standing ringside. He died in 2012 of cancer, but Alyssa felt his presence as she set out on course with Oskar.
"He was definitely here in the stadium today, just like in 2011," she said.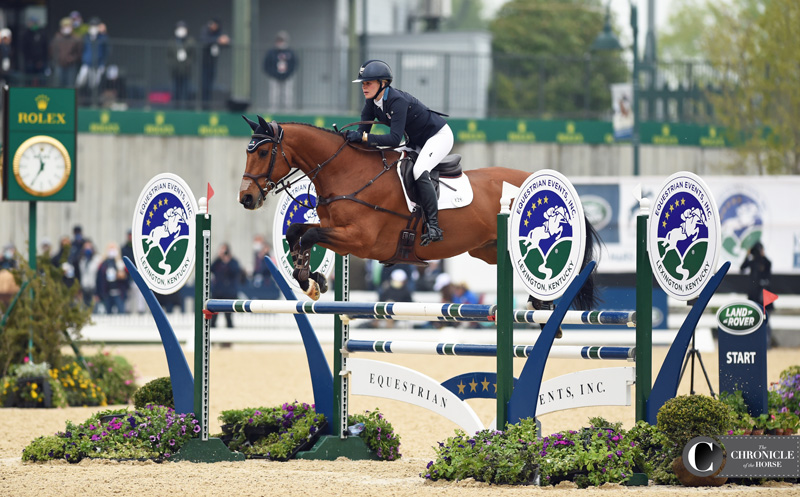 Alyssa started her week in Kentucky sitting in a tie for 15th after dressage. But after a cross-country course that cut the field dramatically, a clear round with just 5.6 time penalties was enough to move them into second place overnight.
Show jumping proved just as effective at shuffling the standings with only five double-clear performances there. After Alyssa turned in a faultless effort all she could do was wait. She was still out in the warm-up area with Oskar when overnight leaders Tamie Smith and EnVogue had a rail, giving the 24-year-old from Fort Worth, Texas, her first four-star victory.
"I think I'm dreaming. I should probably pinch myself and wake up from it," she said. "It's pretty unreal, especially to be winning the four-star. It's my first four-star win, and I just couldn't be happier. I'm over the moon."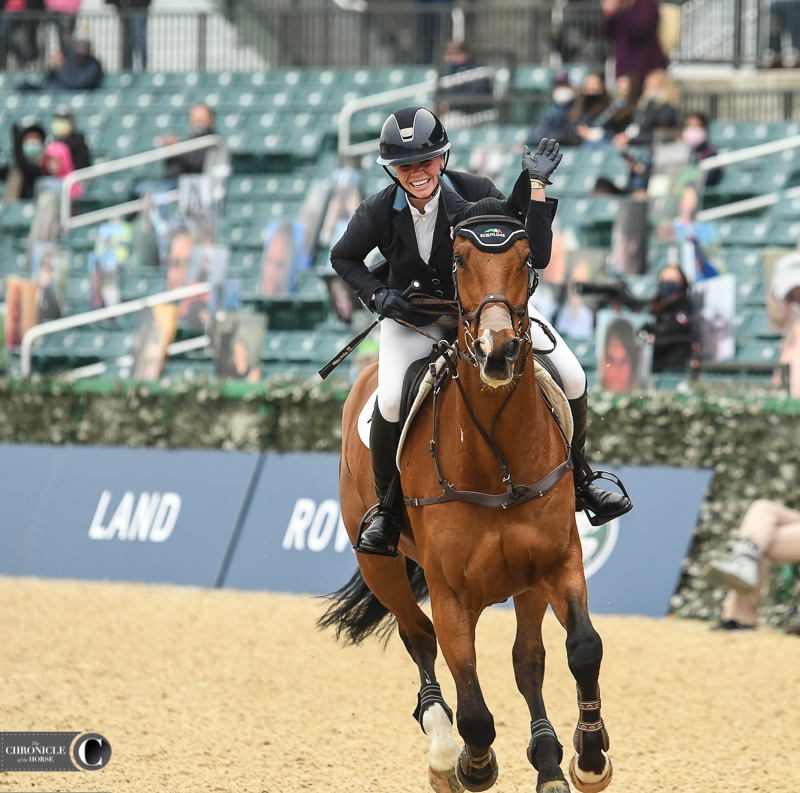 She's been riding the 12-year-old Holsteiner (Coriando—Nicole, Marlo) since 2016, and she described him as a "pretty much like a dog.
"He's super chill, laidback. He's just a little love bug," she said. "He's so nice, and he does have a quirky side to him, and he's super sharp when he wants to be, but most of the time he's pretty chill and lazy. You wouldn't think just looking at him in the barn and how he walks that he would be winning four-stars. He knows whenever he's at a big competition, and he really brightens up, and he likes to show off. At home it's kind of hard because it's like, 'Come on boy!' He knows his job, and he does it. He's a fantastic horse. I know him like the back of my hand."
Watch Phillips' round via USEF Network.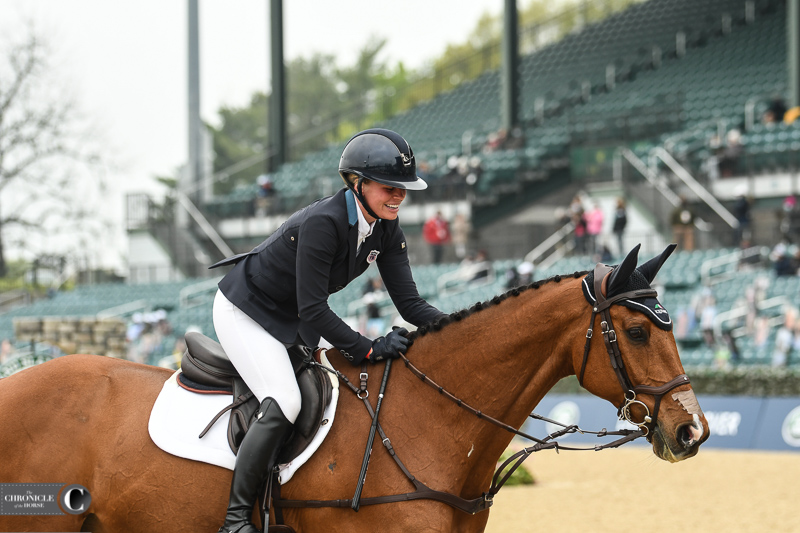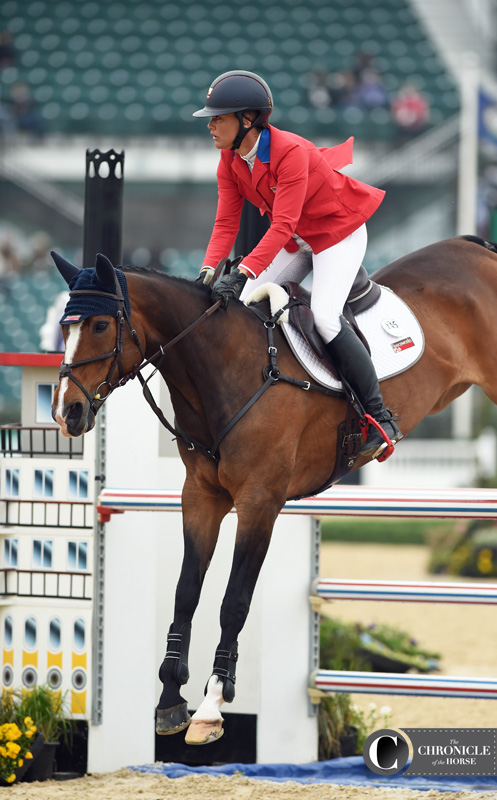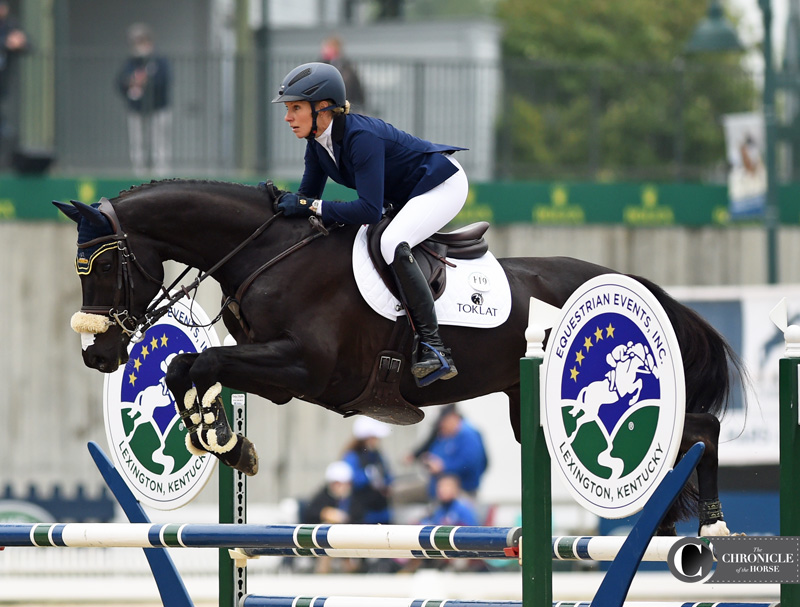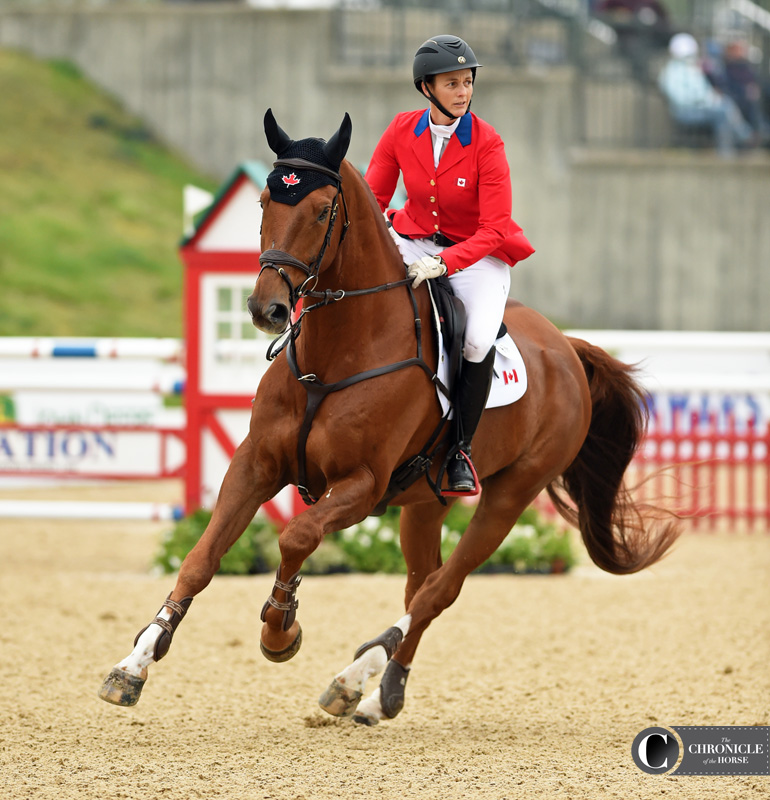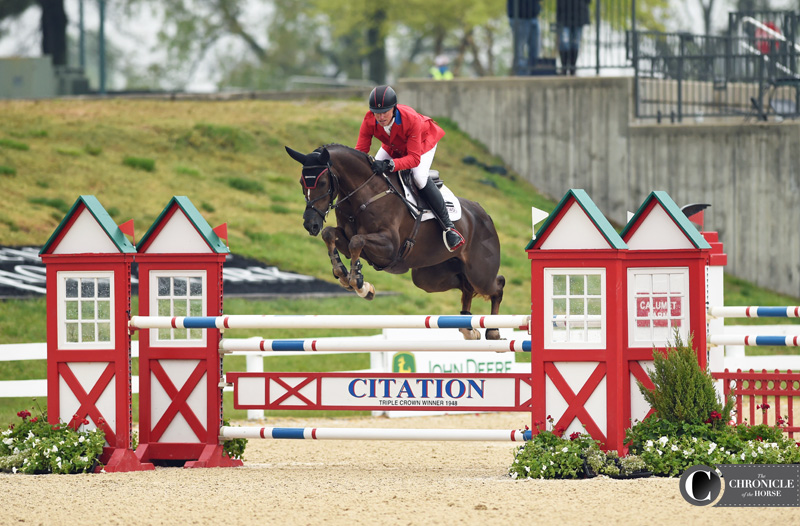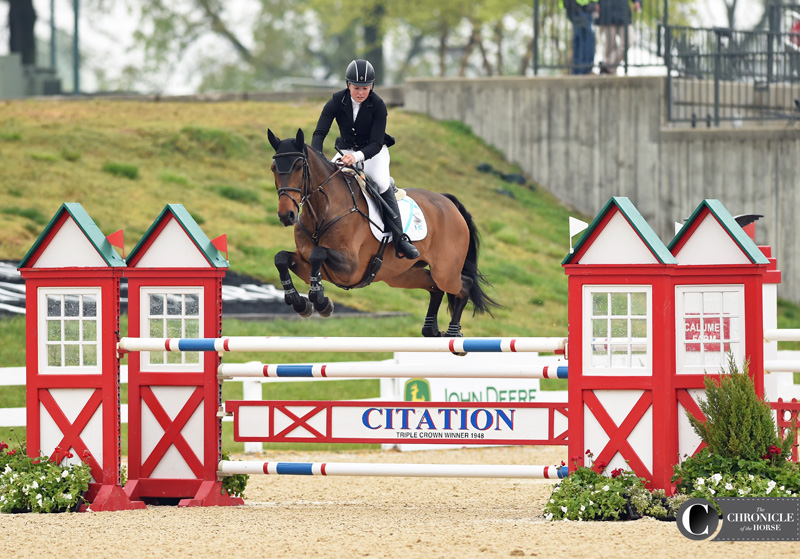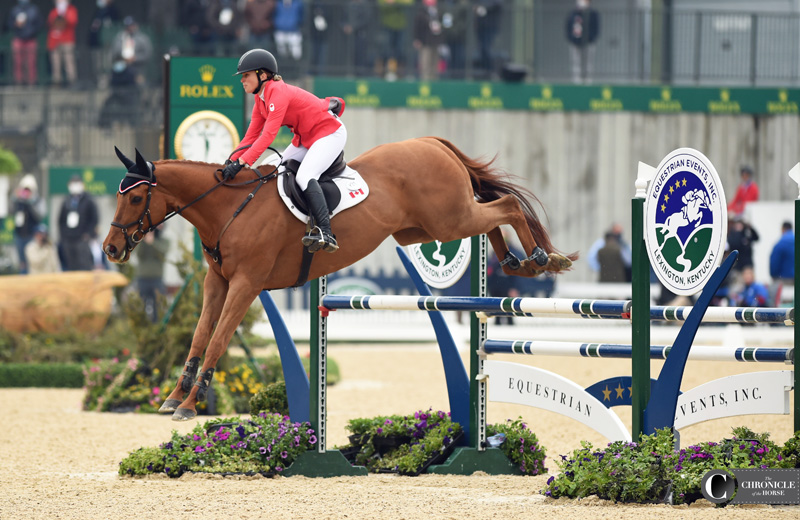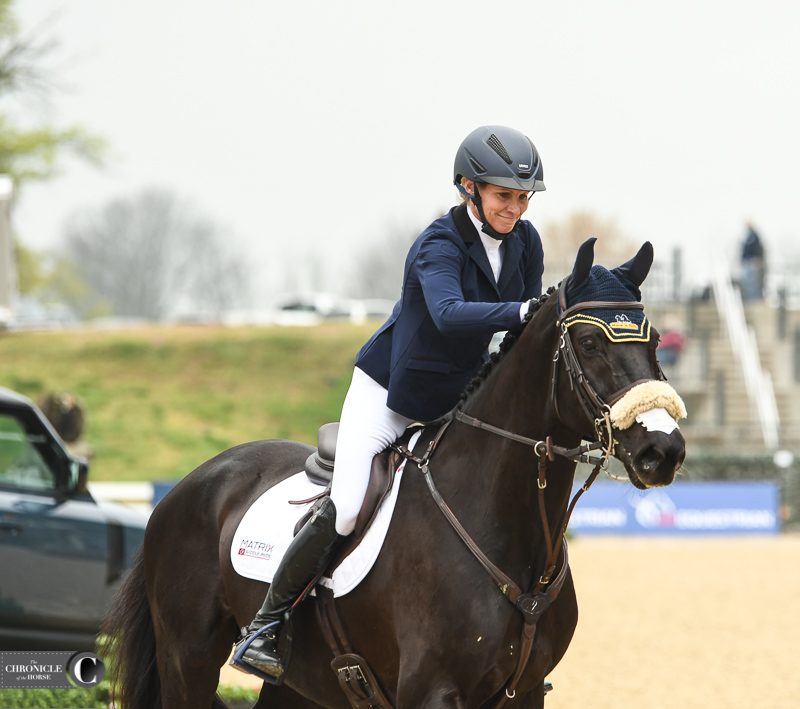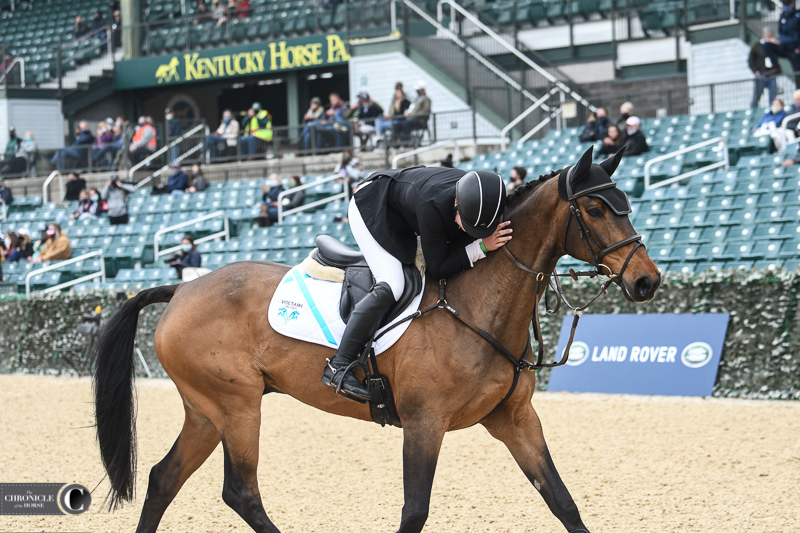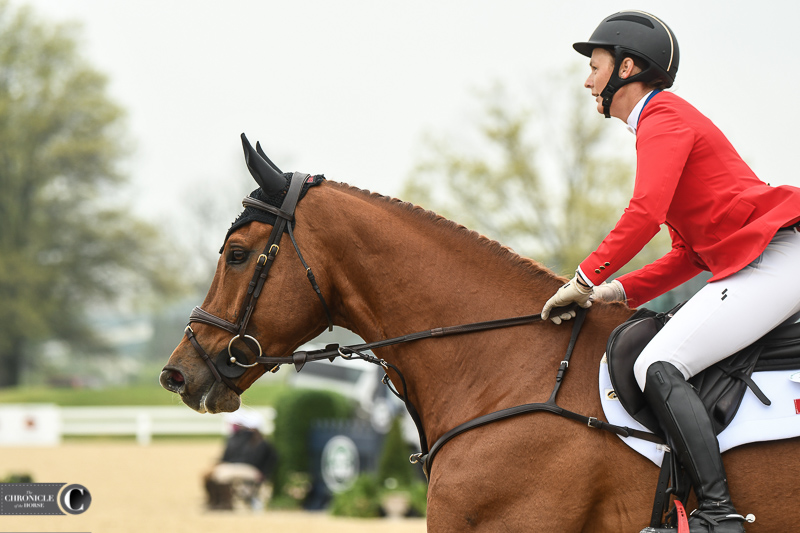 For full scores, click here.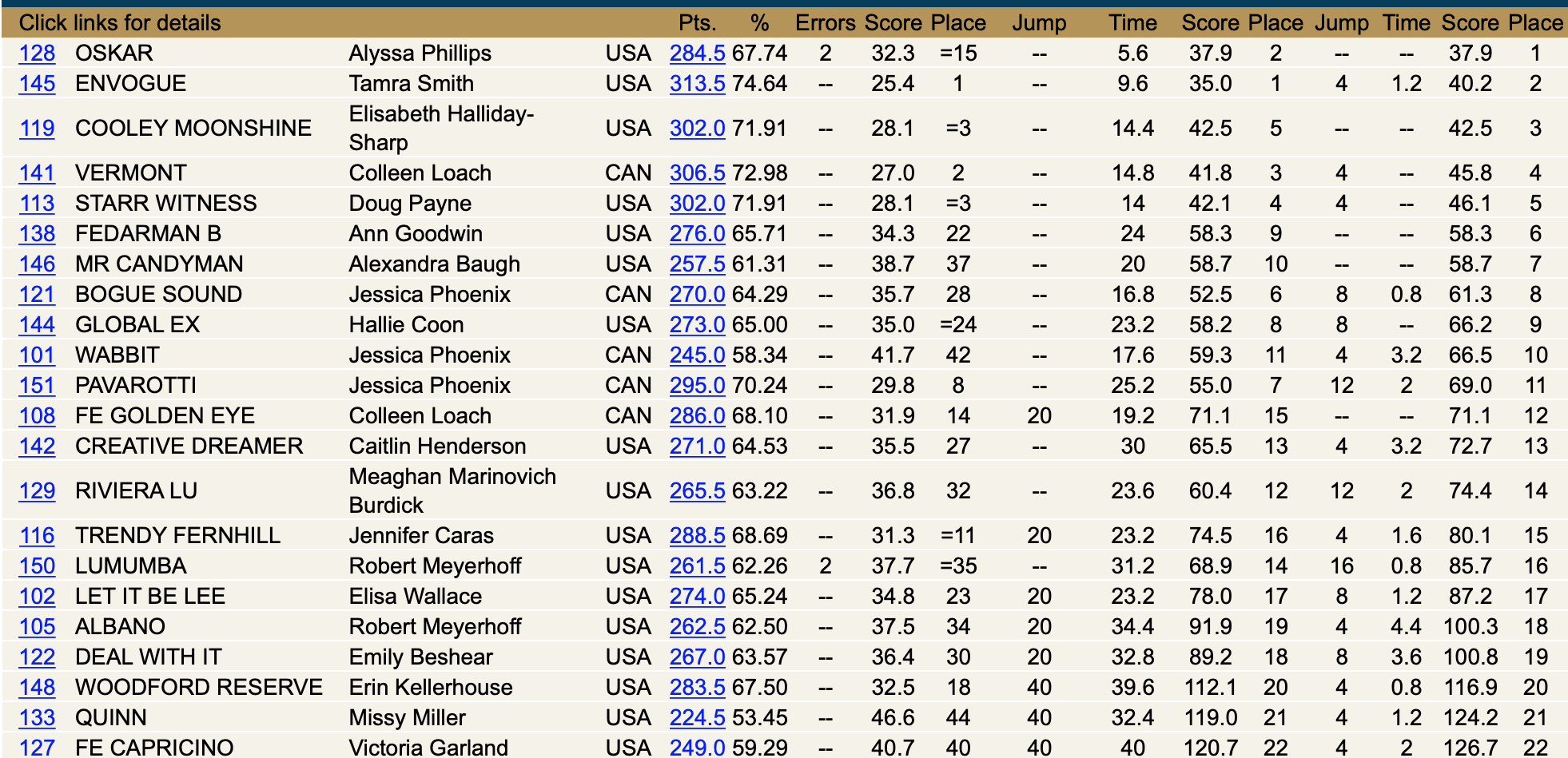 The Chronicle of the Horse will be on-site all week for the Land Rover Kentucky Three-Day Event bringing you reports from each round of competition, beautiful photos and stories from the competitors. Follow along with all of our coverage here, and be sure to read our May 17 Kentucky Results issue for more in-depth coverage and analysis of the event.