Miami Beach, Fla.—April 19 
Olivier Philippaerts hasn't had the ride on Cataleya 3 very long, but you wouldn't know it from watching them. The pair picked up their second win in that short time at the Longines Global Champions Tour of Miami Beach in today's €93,500 1.50-meter class.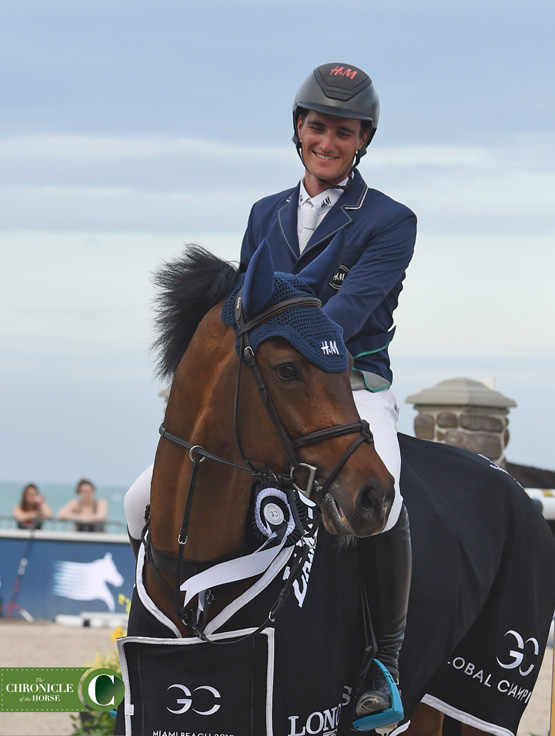 They outran 11 other jump-off contenders over Uliano Vezzani's track on their way to the top check, ultimately edging out Ben Maher and Don Vito, with Bertram Allen and Izzy By Picobello taking third.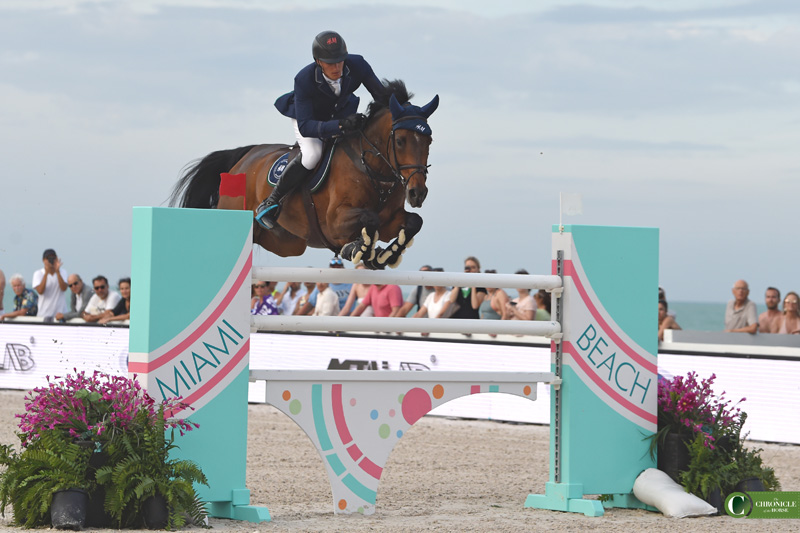 "We've had the horse now two years," said Philippaerts of the 10-year-old Belgian mare (Cachas—Chiara 268, Cassini II). "My younger brother Thibault [Philippaerts] competed her. He did her in junior competition and at the [junior FEI] European Championships and she won [team] gold in the European championships with him. So she was always very good. I took over the horse about four shows ago so I didn't do so much, but then she won a class in Paris. Now she won another one. So she's going really well and I'm very happy to ride her.
"It was always hard to say the way she jumped if she would [move up to the five-star level] but in the end she has plenty of scope to jump the classes," he continued. "I think it's a great horse to take to competitive shows because she's very quick and I think she'll win a lot of classes."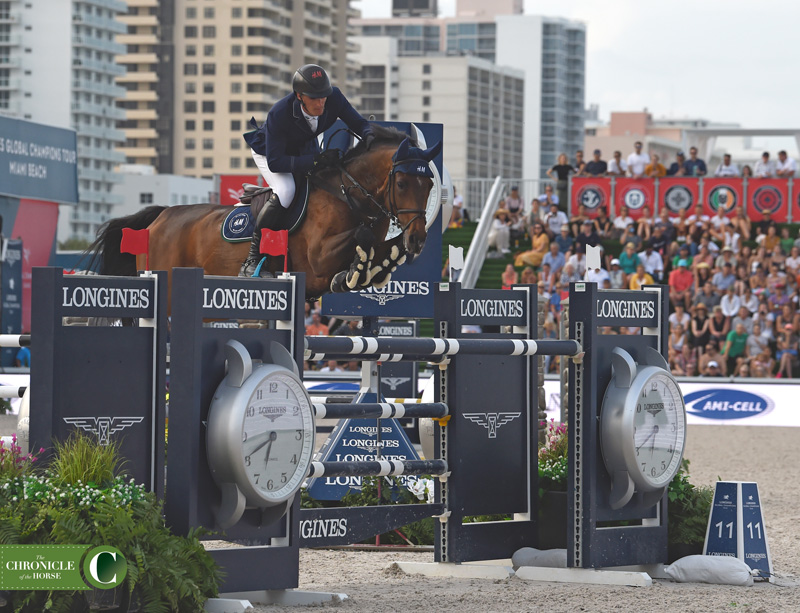 Philippaerts went late in the jump-off, and he credited his horse's speedy footwork with getting the win.
"I think to the vertical before the plank in the jump-off was a very, very quick turn," he said. "I knew my horse is extremely fast. If I do the same amount of strides as the other horses my horse is quicker. I was hoping on that and it was enough today."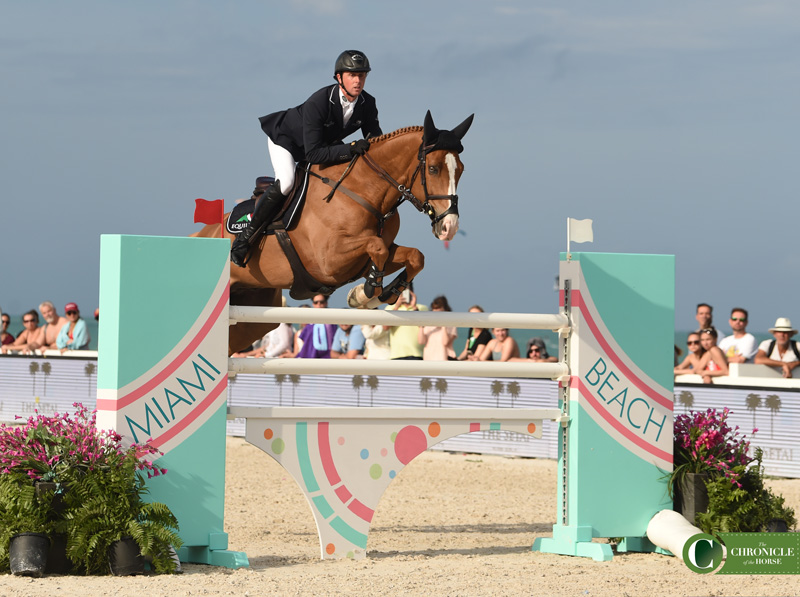 This is Cataleya 3's second North American show in a row, having just competed at the Longines Global Champions Tour of Mexico City, where she jumped clear in Global Champions League competition.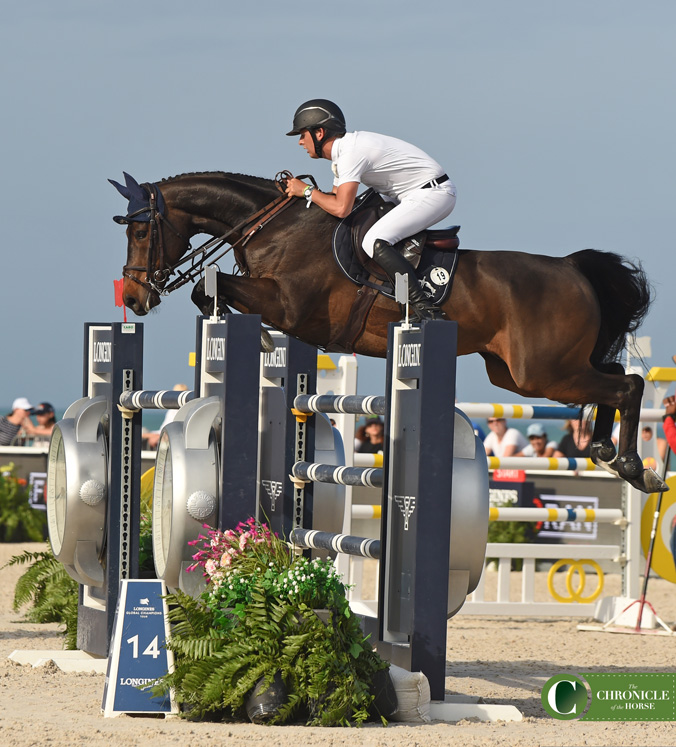 Philippaerts will stay stateside after Miami and head to the Longines Masters of New York after this show, but Cataleya 3 will enjoy a vacation.
"I think she'll go home and she'll have one or two weeks off and quiet. I haven't really figured out a plan yet afterwards. I think it's important after two long weeks flying to Mexico to here back to Europe to take a little bit of a break."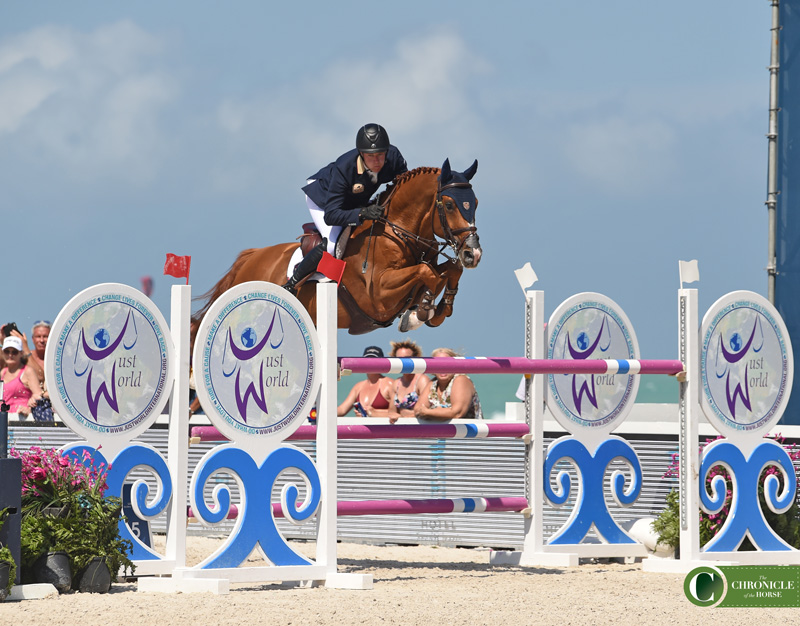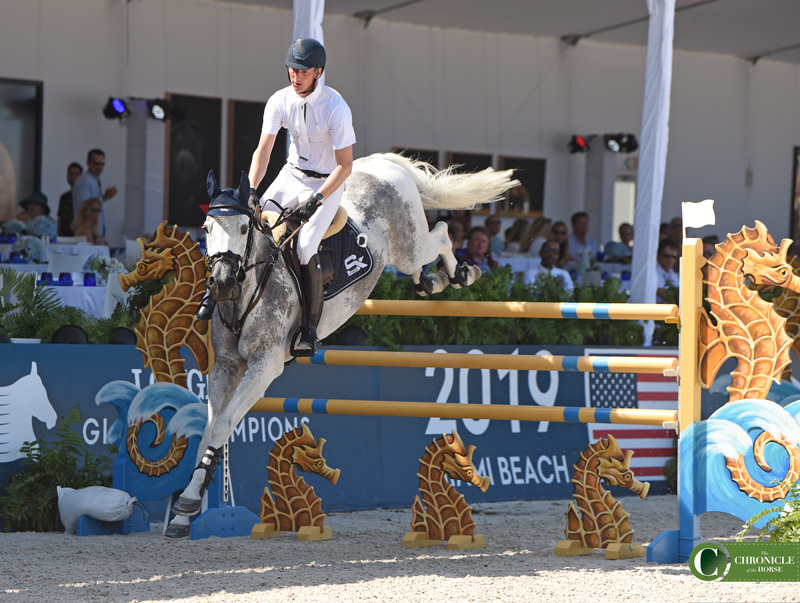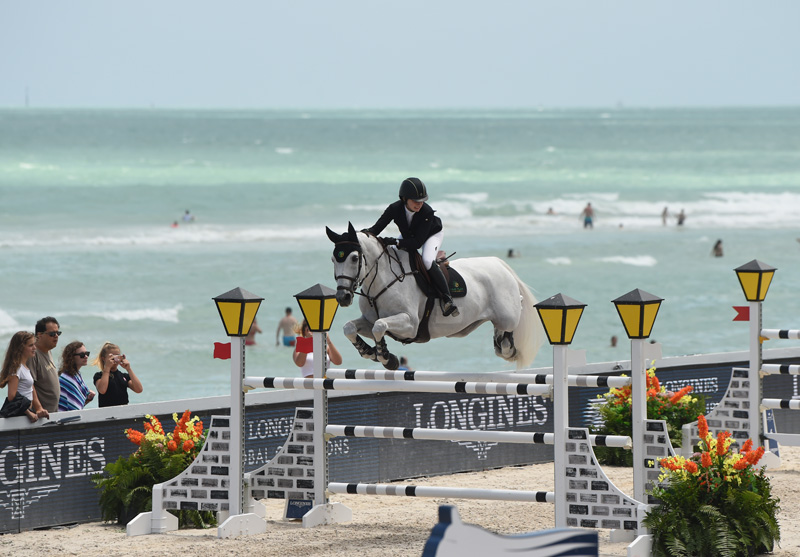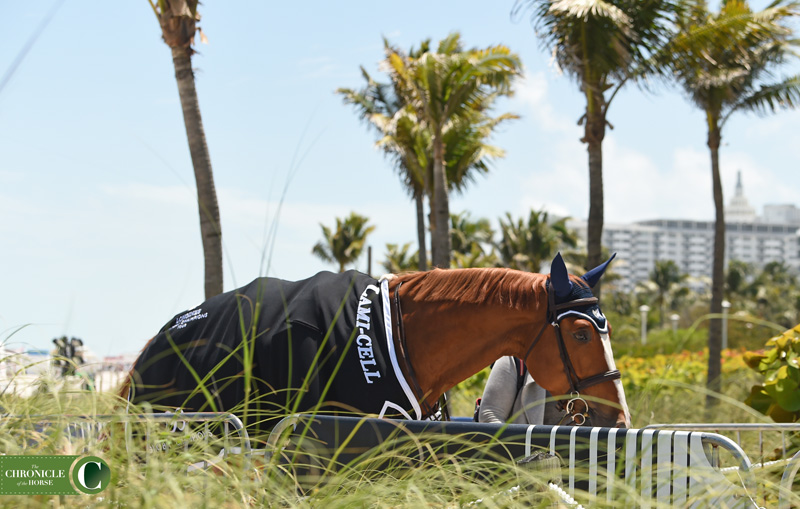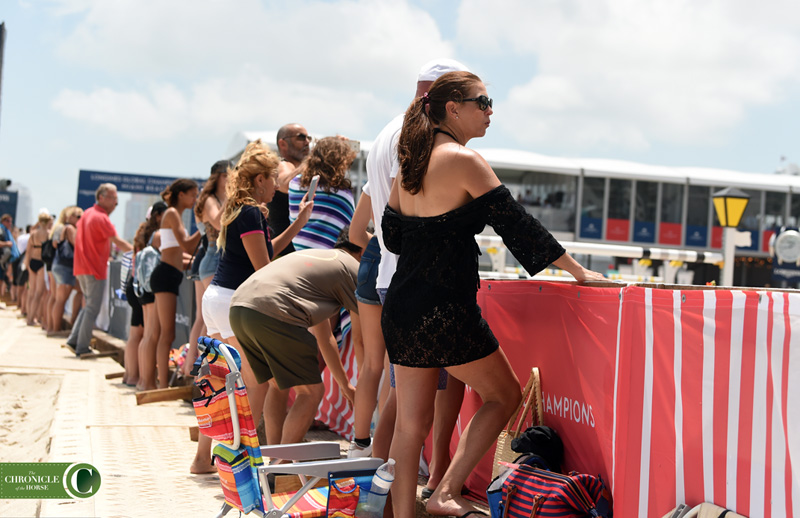 Find results here. Want more from the Longines Global Champions Tour of Miami Beach? Click here and be sure to check out the May 6 issue of The Chronicle of the Horse magazine, and be sure you're following us on on Facebook, Twitter and Instagram @chronofhorse.