Temecula, Calif.—Jan. 25
The last time Steffen Peters and Suppenkasper cantered down centerline was at the FEI World Equestrian Games (North Carolina), and Peters has been thinking of that ride ever since.
He and "Mopsie" scored a 73.49 percent in the Grand Prix at WEG to help the U.S. team earn silver, but in the Grand Prix Special, they faltered, scoring a 69.07 percent to finish 28th individually.
But tonight at the Adequan West Coast Dressage Festival, Peters and Four Winds Farm's 11-year-old Dutch Warmblood gelding (Spielberg—Upanoeska, Krack C) were back with a vengeance and earned their highest Grand Prix score ever, a 75.80 percent, to win the CDI3* Grand Prix.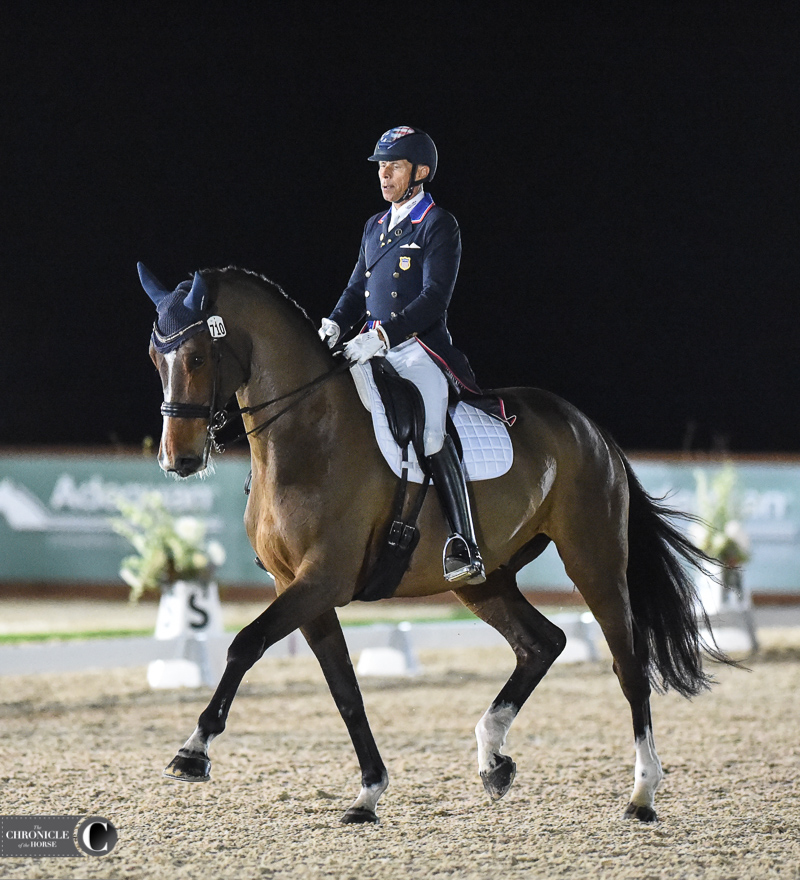 "We had to go back to the drawing board and just think about everything that he does in pure relaxation," said Peters, San Diego, California.
"I rarely pick him up in the warm up; I even let him do piaffe and passage in a little bit of a stretch down version, and that's how I came today into the arena—going in a nice training level frame around the arena," he explained. "We went to work, and he always comes up. Expression is never a problem. I always have to try to do a little bit less, and he was so much more relaxed today than he was last year. Consequently, it was the best score he's had so far. There was one 79 in there, so that's super exciting. Of course, there's still some areas where I need to risk it eventually, but if he can stay this relaxed, I'd be super happy. So tonight, I'm beside myself. This is awesome."
Peters credited his wife Shannon Peters for her support after the WEG disappointment, as well as U.S. chef d'equipe Debbie McDonald and her predecessor Robert Dover
Steffen's also bounced ideas off Jo Hinnemann and Mopsie's former rider Helen Langehanenberg.
"Jo Hinnemann has been very helpful," he said. "We've been exchanging some videos. Jo sent me a video of him riding a horse like him, and said, 'Try it this way, try it that way.' [And] a few texts with Helen Langehanenberg and sending her some videos and [getting] feedback from her. It was a huge team effort, and I'm so proud of him tonight, and it means so much to me that he got a 75."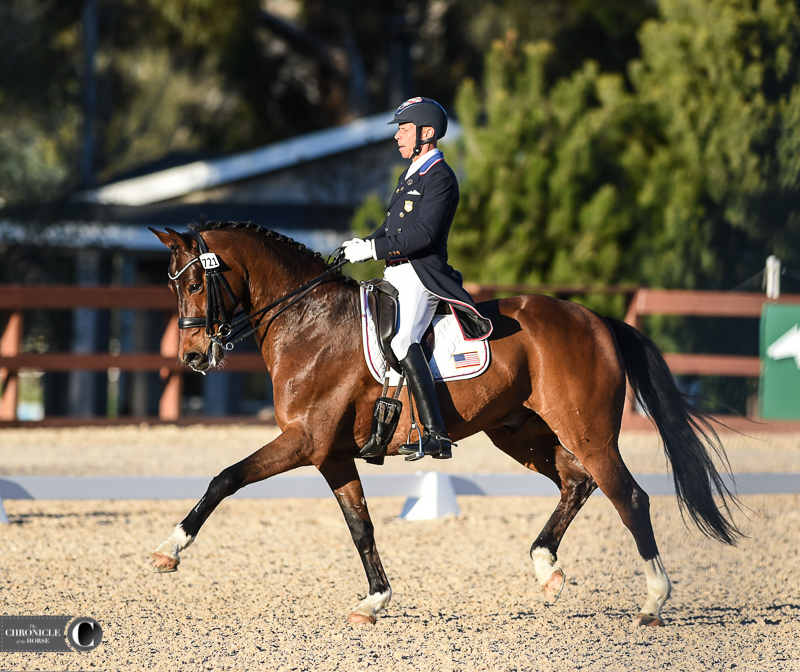 Steffen also won the CDI1* Intermediaire I test today on Terri Sue Wensinger's Quintessential Hit, a 10-year-old Oldenburg gelding (Quarterback—Stellar Hit, Sandro Hit), who was doing his first CDI. They scored a 72.30 percent.
"Quinn" only came to his barn last week, and Wensinger will take back the ride for the next show.
"[Former owner and rider] Alyssa Pitts did a wonderful job with him," said Steffen. "She had him since he was a baby. The fact that I can get on and put this horse in the show arena with one week, that certainly says a lot about Alyssa's training and Terri Sue Wensinger, who had him in Texas for a little while. She'll take over the reins next week, but I'm very thankful and grateful that I got to show him here this weekend. He's a very honest guy."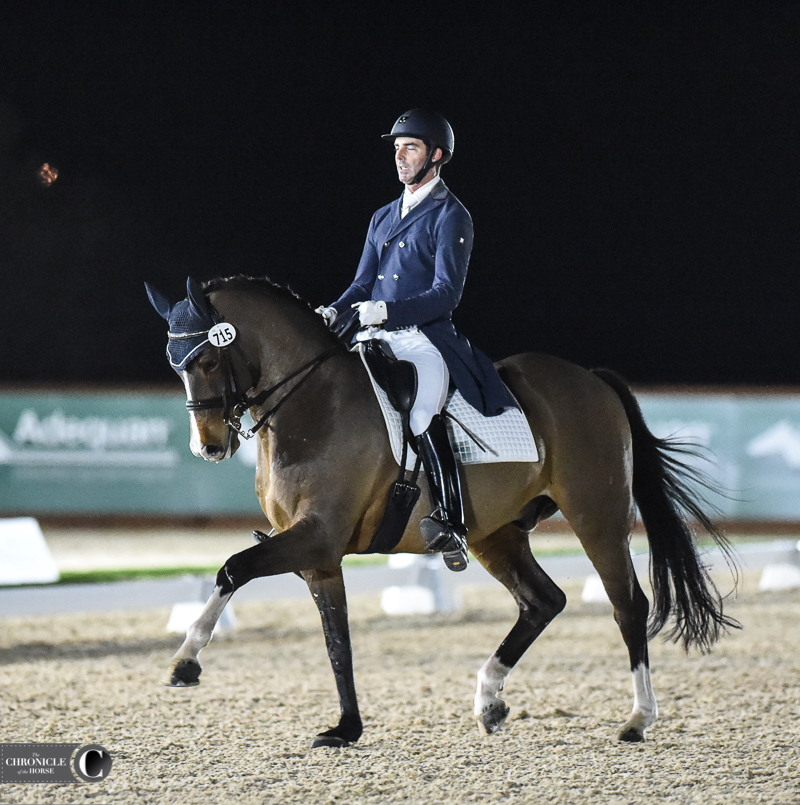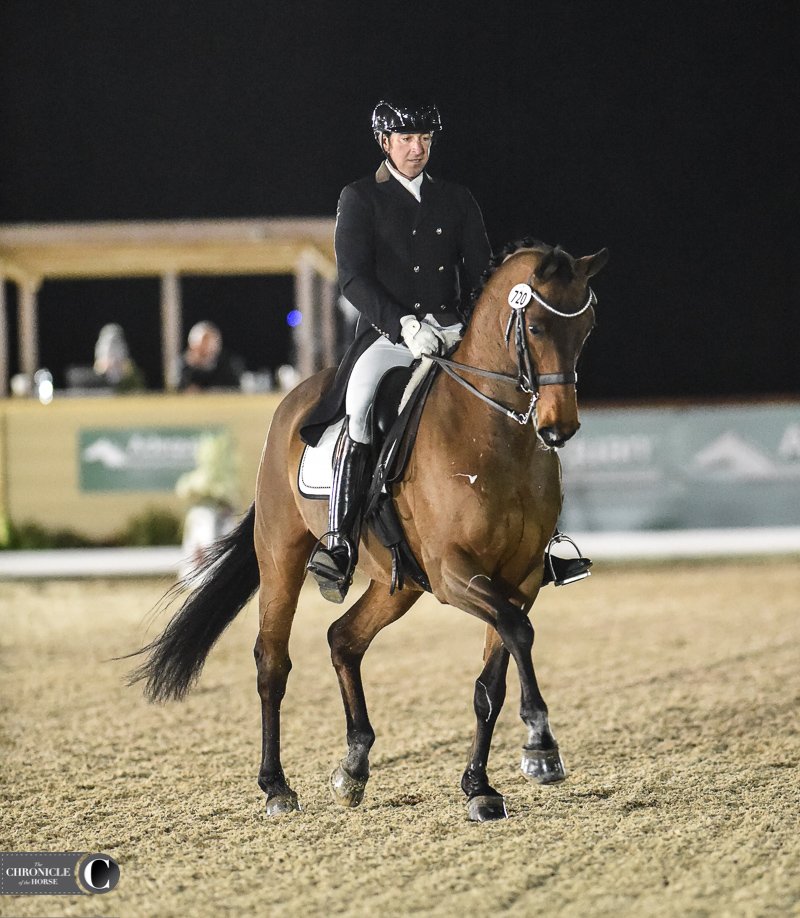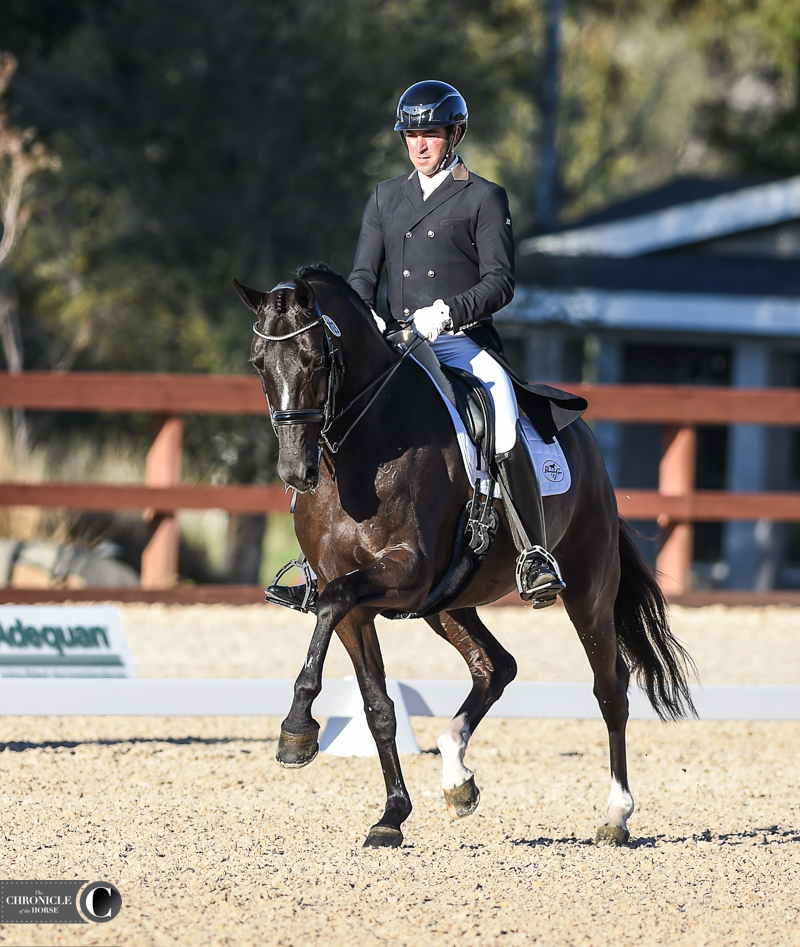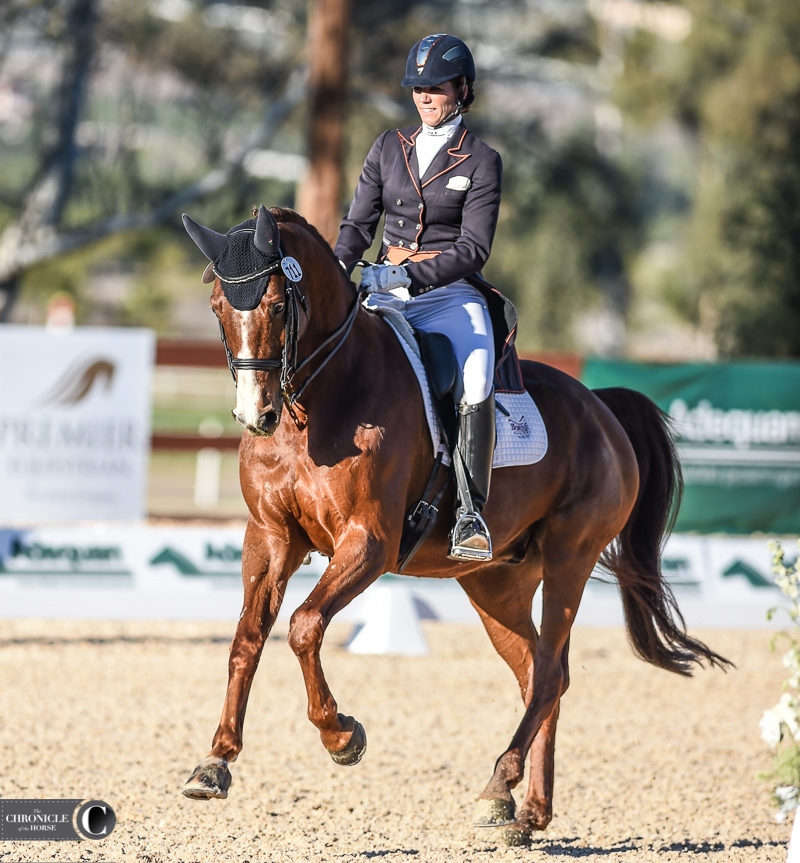 For full results, click here.
The AWCDF is live streaming the international ring. Visit their Facebook page for the feed.
We'll have much more from the AWCDF all weekend at coth.com and in the Feb. 11 print edition of the Chronicle.