Thermal, Calif.—March 15
Last year's R.W. "Ronnie" Mutch equitation championship didn't go so well for Emma Pacyna, so she came back this year with a modest goal: Have fun.
Pacyna did that and much more when she topped the class by a solid 18 points to claim the trophy over Augusta Iwasaki and Emma Catherine Reichow.
Not that it was easy. In Round 1 riders faced a challenging track with several gymnastics built in, as well as a halt and reinback, counter-canter, hand gallop fence and two trot fences. As the sun dipped below the horizon midway through the class, shadows grew by fences, and some horses didn't want to cooperate. Though Pacyna went toward the end she didn't have any problems. She credited her mount, Constantinos, an Oldenburg by Cadensky, for her win.
"I went in there, and I wanted to make sure I got all the tests done smoothly," said Pacyna, 18. "The first line was forward to the whoaing six [stride line], and he's pretty good at adjusting, so I was pretty confident about that part. I was just trying to go in there and have a smooth round, solid round."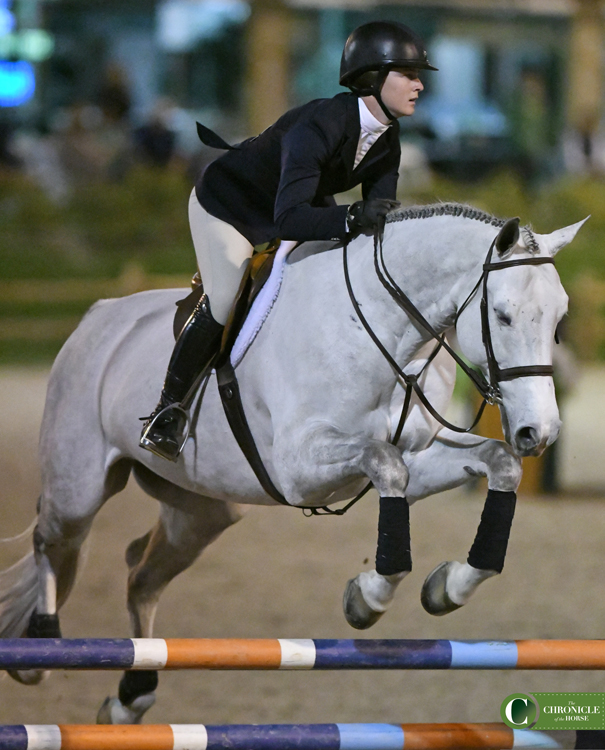 For Round 2 Pacyna returned last over the jumper track, and she focused on staying tidy and finishing within the time allowed. Her strong ride secured the win.
For the Ronnie Mutch championship, trainers are sequestered from their students, and riders must walk the course and school solo with just a groom to hold their horses and set jumps. As a trainer's kid—her mom Michelle Pacyna runs Fieldstone Riding Club— and a working student Emma's used to being independent, and having a groom at the ring was a rare luxury.
"I mostly focus on the equitation," said Emma, Simi Valley, California. "I ride with Georgy Maskrey-Segesman and Karen Healey. [Maskrey-Segesman] owns the horse and sponsors me.
"As a working student at the horse shows I do all my own grooming, shower him, get him ready, untack him, take the braids out," she continued. "At home I do a lot of cleaning; I help ride the other horses, do that kind of stuff."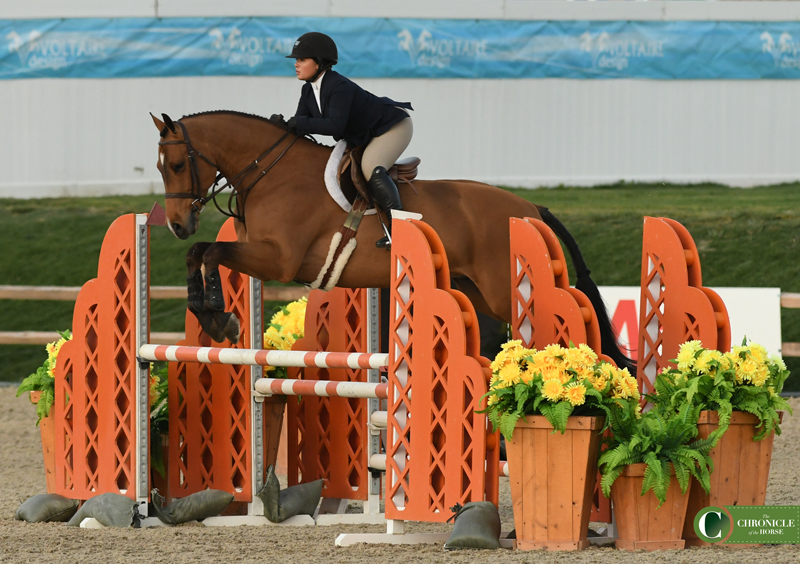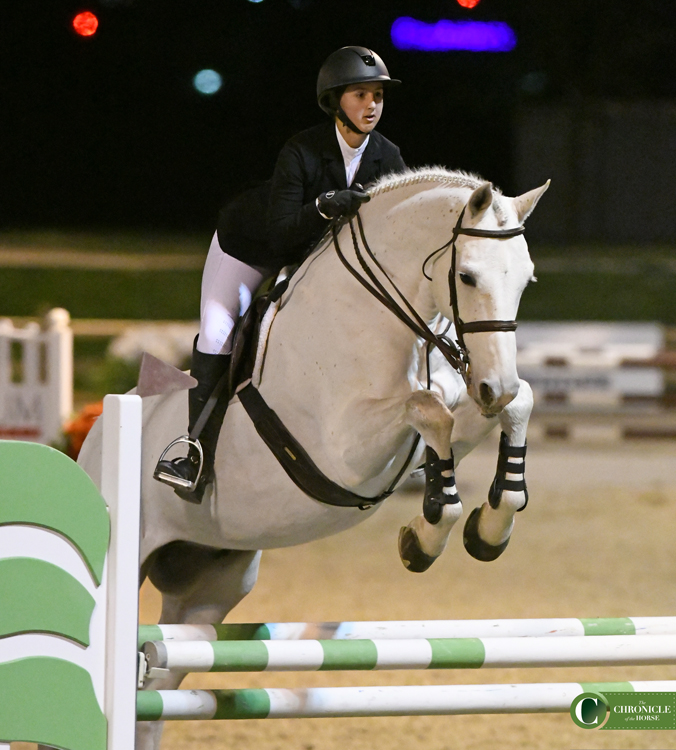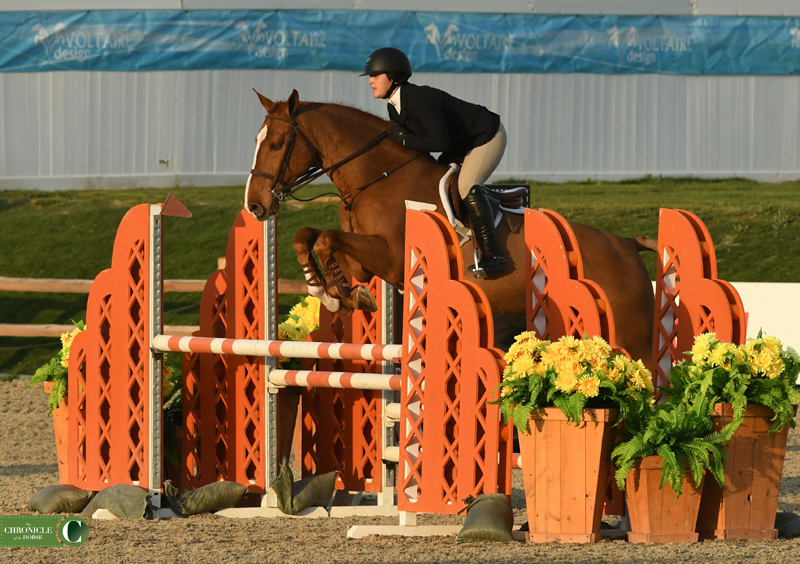 Want more from HITS Coachella? Check out our website and be sure you're following us on Facebook, Twitter and Instagram @chronofhorse. Plus pick up the April 8 issue of The Chronicle of the Horse magazine. What are you missing if you don't subscribe?