The COVID-19 pandemic has taken a significant toll on the U.S. Eventing Association, but CEO Rob Burk is doing his best to focus on the positives that came out of 2020.
"Despite the challenges, we've had incredible opportunities to advance the sport this year," he said in his address to members during the USEA's virtual annual meeting. "It sounds a little glass half full, but really it's a true assessment. Our organizers, our riders, our volunteers, our USEA staff have all risen to these challenges, and all of you as members have as well. I believe we are a stronger, more modern organization today than we were back in 2019. From more complete entries on the part of competitors to touchless online forms, electronic signatures, virtual briefings—the future is now, and I'm proud of all of you in this effort."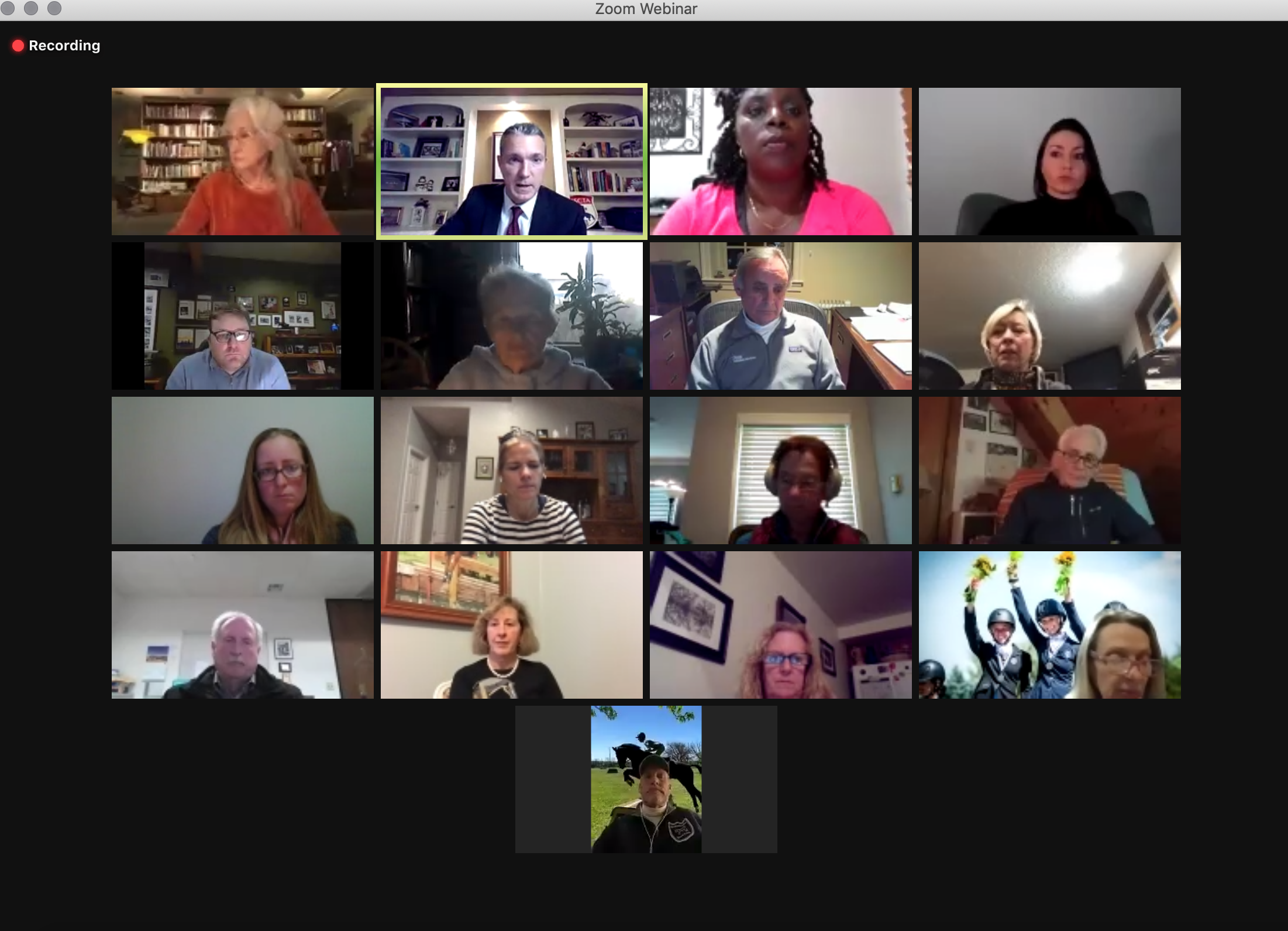 In total, 30 competitions were rescheduled this year, and 92 canceled. Membership was down to 11,635 from 12,678 in 2019.
Starts between March 16 and June 1 came to a halt due to a U.S. Equestrian Federation competition shutdown, and in the end starters for 2020 were down 30%—28,620 versus 41,210.
The board of governors met in a virtual open meeting on Dec. 15 to discuss rule changes and other business. The rule change proposals they passed will go to the U.S. Equestrian Federation for final approval in June so they can be implemented on Dec. 1, 2021.
EV153 – Faults, which would make "compulsory retirement" the penalty for scoring 20 faults or more in show jumping, garnered the most discussion.
The first version of the rule change only counted rails, but now they've changed it to jumping faults, which could be a combination of rails and refusals. Time penalties won't count.
The rule will be in effect for training level and above, as statistics company Equiratings has found a correlation between five or more rails down and horse falls on cross-country.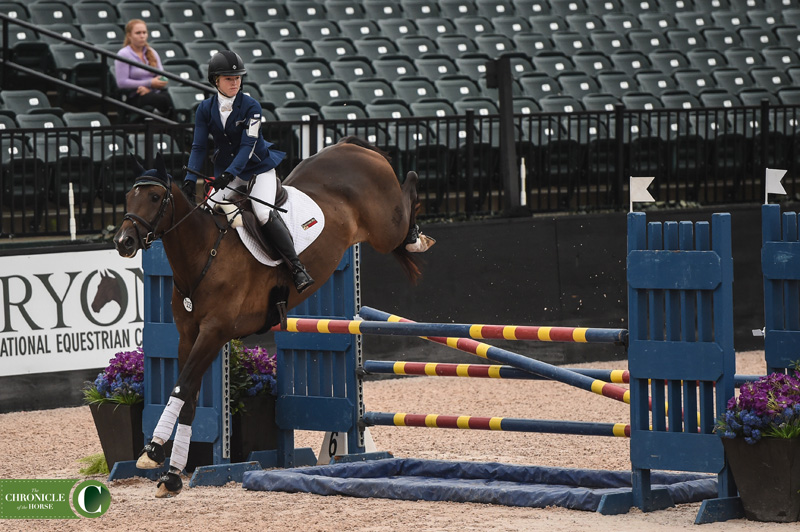 It will be in effect whether show jumping is before or after cross-country.
"There are types of competitions out west where they'll have different divisions of a level going in a different order within the same weekend just to maximize the flow and get people through," said Burk. "After all the discussions were said and done, it was thought to be more fair if it was applied both ways, so it wasn't the luck of the draw for someone who got put in one division versus another."
Board member Deeda Randle added her support saying, "Often horses stop jumping when something's a little amiss, so the safety aspect for the horses I think is really important."
Some BOG members thought the rule should extend to all levels.
"We come under considerable criticism in the fact that we put more emphasis on the upper levels, and we don't address the lower levels as equitably in some people's opinion," said board member Sharon Anthony, who's involved with the USEA's Instructor Certification Program. "This whole thing of saying that a lower-level rider at beginner novice or novice can just rattle around a whole course is a safety issue. Therefore I really caution us to not just put this at the training level and above. There's some pretty hairy riding going on at the novice level, and we need to put our standards and get them established early and not in any way indicate that we're not paying attention to what's going on at the lower levels."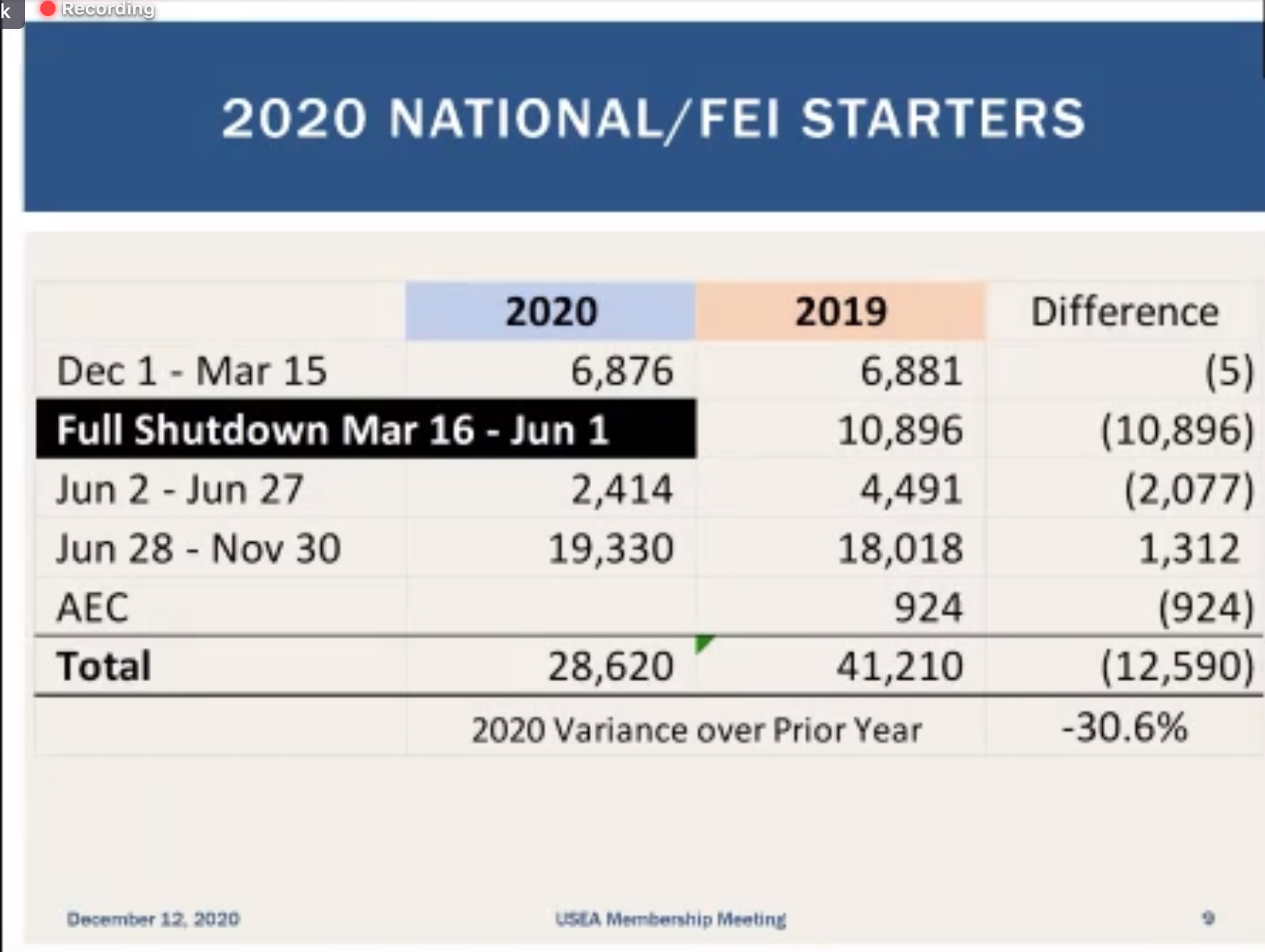 Burk responded with the numbers: "There was not a statistically significant correlation below training level, whereas there was for training level and higher," he said. "Another comment that was made was novice and beginner novice, being introductory levels of the sport, because there wasn't a significant correlation, trying to still allow people to go on."
USEA President Max Corcoran agreed with the horsemanship concerns, but she added that riders with young horses benefit from completing an event and that the statistics had no correlation for the last five years between five or more rails and horse falls at novice and below.
The board passed the rule for training level and above for safety reasons, and they agreed to look at it for novice and beginner novice in the future.
Top Takeaways
• The Volunteer Committee has rolled out a bronze, silver and gold medal program for the volunteer leaderboard. So far, there are seven volunteers who've earned their bronze medal, which is 500+ hours.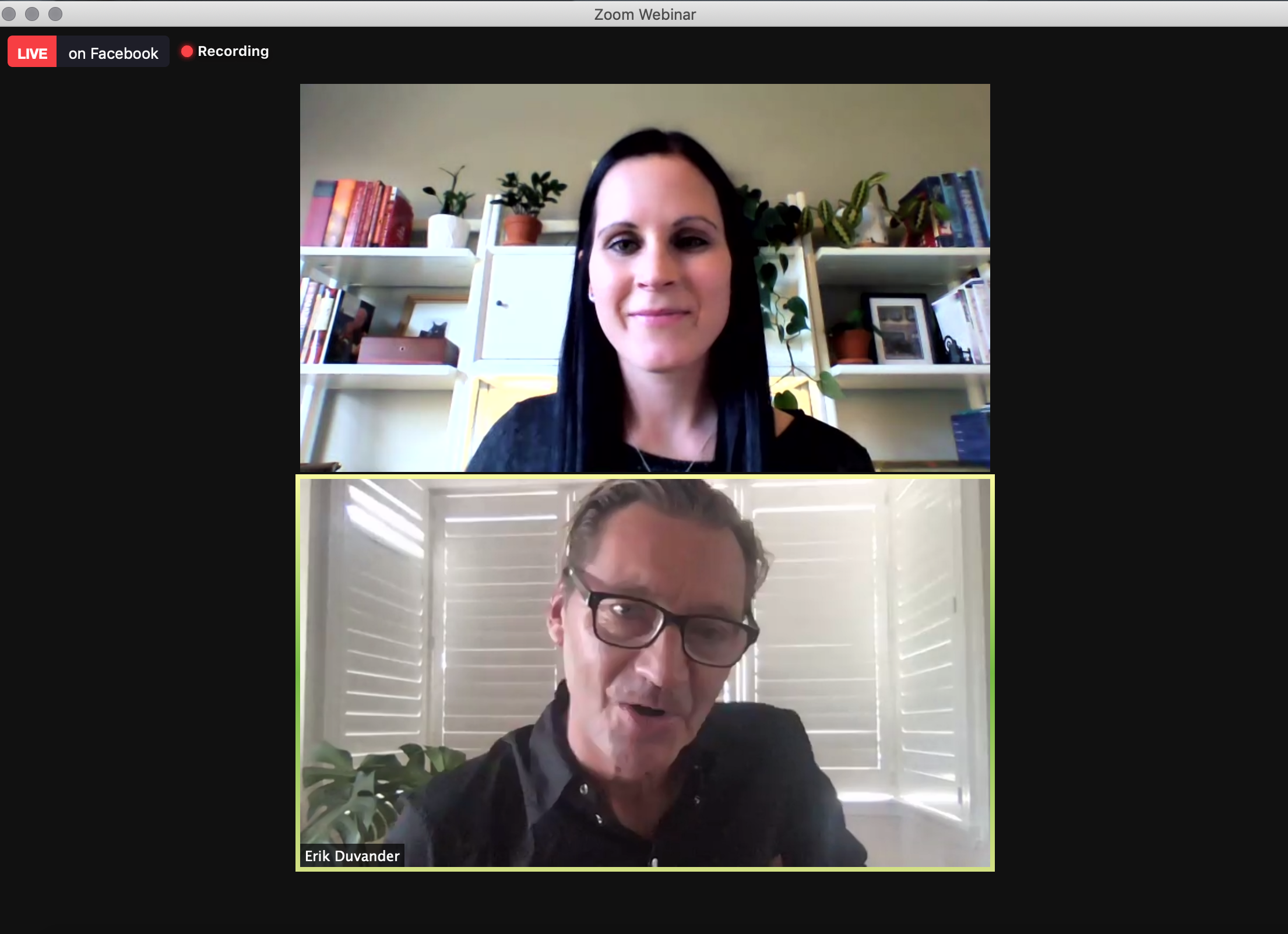 • USEF Managing Director of Eventing Jenni Autry joined USEF Eventing High Performance Director Erik Duvander to look back at the year. Duvander noted riders stepped up this year, especially during the COVID-19 lockdown, to do their homework on their technical skills.
The big international events that did run this year in the U.S. had increased entries, leading to more competitive fields. The MARS Equestrian Great Meadow International CCI4*-S (Virginia) had over 70 entries, as did the MARS Equestrian Tryon International CCI4*-L (North Carolina). The Tryon International Equestrian Center hosted the fall four-star championship after Morven Park (Virginia) postponed their inaugural CCI4*-L due to COVID-19 restrictions. The inaugural Maryland CCI5*-L was also postponed until 2021.
"I'm a great believer that competition drives riders to perform better," said Duvander. "We saw a lot of personal bests in dressage and have seen [more] in the second half of the year. In those competitive classes, there's no way you can go slow or safely on the cross-country. You have to stick your neck out and go hard. A rail down in show jumping will be the difference between a win or not. So the pressure was on the riders."
Development coach Leslie Law had two assessment days this year with riders on the development list. Duvander stressed that riders can be talent-spotted onto the list if they haven't met the full requirements.
Dressage coach Johann Hinnemann and show jumping coach Peter Wylde have been brought on to help the high performance riders.
• The North American Youth Championships have been discontinued due to lack of participation from other North American countries. Instead, the USEF Eventing Youth Team Challenge will offer team opportunities for younger riders across the country. The age range has been expanded from 14-25, and team competitions will be held throughout the season with a final team championship on both coasts.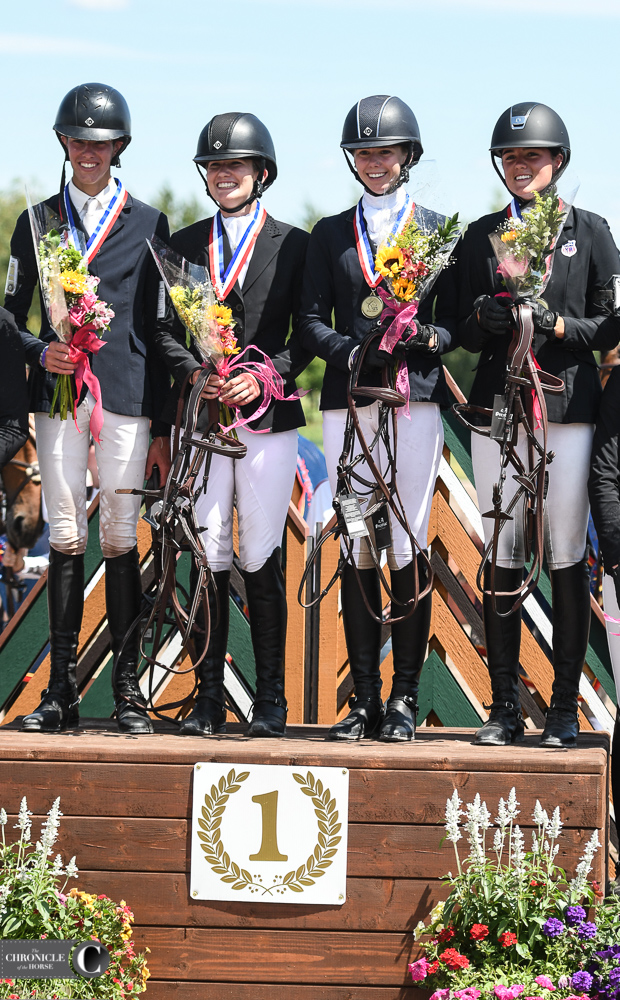 • USEF leadership has appointed a Strategic Calendar Task Force, chaired by Derek di Grazia, to undertake a review of the full eventing calendar. They've developed a proposal for a new process to build and manage the calendar at the 4*, 3*-L and advanced levels.
• A new leaderboard system that awards the quality of performances over quantity will be implemented for 2021, but details haven't been released yet.
• The 2021 USEA American Eventing Championships will be held at the Kentucky Horse Park. The 2022 edition will take place at Rebecca Farm (Montana). The hope in the future is to host the championships in the west on "off years" between the Olympics, World Championships and Pan American Games so that during championship years the advanced division could be better utilized in the east where there's a larger concentration of upper-level riders.
• The Interscholastic Eventing League for seventh to 12th graders will kick off in 2021. Over 60 teams have signed up so far.
• The Event Riders Association of North America and the Professional Horseman's Council are combining since both organizations have similar ideas and goals.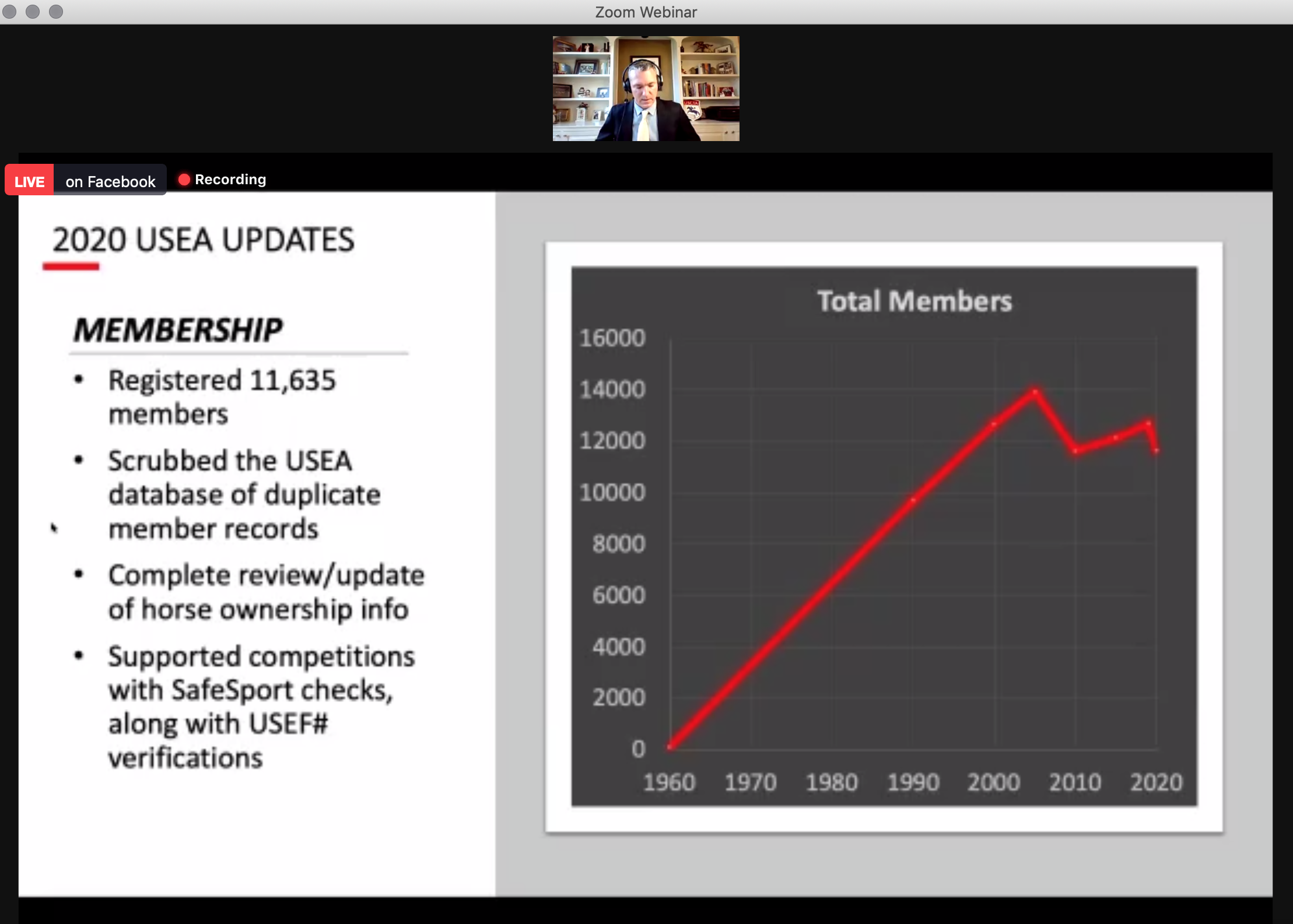 • The USEA started the year with a "basically balanced budget" according to treasurer Morley Thompson Jr. But COVID-19 led to a major decrease in income, as competition revenues were about $500,000 lower than estimated, and membership revenues were down by $100,000.
"Through the end of the year, our revenues would be down over $800,000, which is a huge number for an organization of our size," said Thompson. "Starting back at the end of February, we looked for any expenses we could cut to minimize the effect on our members and our staff."
The USEA received a loan through the government's PPP program for $326,000. "We hope that the loan will be forgiven since we have met all the requirements," said Thompson. "In the end, we were able to reduce our operating expenses by almost $500,000, and our net operating income was only $300,000 below budget."
One encouraging sign is that starts after July 1 were up from last year. A $5 COVID fee was added this year for membership and individual starts to help rebuild the organization's finances.
To catch up on the USEA Convention webinars, click here.