The recent Winter Olympics were notable for many reasons, but it was the controversy surrounding 15-year-old Russian figure skater Kamila Valieva that dominated headlines. While it was doping allegations that captured the most attention, the behavior of Valieva's coach was equally disturbing.
As to Valieva herself, her alleged violation occurred Dec. 25, 2021, yet she was not notified until Feb. 8, during the Olympic Games. She tested clean at the Olympics and, although she was allowed to continue to compete, there was no opportunity for her to address the allegations in a timely manner. As a minor, she is afforded certain considerations and protections under the World Anti-Doping code. Had she been notified sooner, she would have had the chance to respond to the allegations in a setting other than the Olympic Games. I believe this would have been more appropriate under principles of fundamental fairness.
It was unfortunate enough that there was a doping controversy surrounding Valieva's participation, but it was the seemingly harsh comments from Eteri Tutberidze, the Russian figure skating coach, to Valieva that were particularly disturbing. The scene that unfolded—and much of the history of allegations against Tutberidze—happened continents away but underscore the importance of the U.S. Center for SafeSport in stopping such behavior here.
Valieva was in the midst of a firestorm that was as much political as it was athletic. The one thing she most certainly deserved was support from her coach and her team when she was cleared to compete. However, the controversy led to public humiliation on the world's greatest stage that could have long-lasting effects on the psychological and emotional well-being of this child, regardless of whether she ever competes again.
From where we sit, it appears that Valieva did not get the support she deserved in her time of need. Tutberidze has held a reputation for being very strict—to the point that some consider her practices abusive—in training. For example, recent headlines have uncovered that Tutberidze would not allow her students to take water breaks during practice and, for some students, she encouraged them consume a diet of only powdered nutrients in an effort to delay puberty and keep them light enough to perform their trademark quadruple jumps.
However, Tutberidze's display of cold-hearted criticism after her 15-year-old skater crumbled on the ice could be considered psychological abuse. Based on what we've seen, there was no concern for the minor athlete, and there was no effort to support her.
International Olympic Committee President Thomas Bach said Tutberidze's remarks were "chilling," but beyond that, little can be done by the IOC to intervene.
In the United States, however, speculation of wrongdoing or abuse would be examined by SafeSport.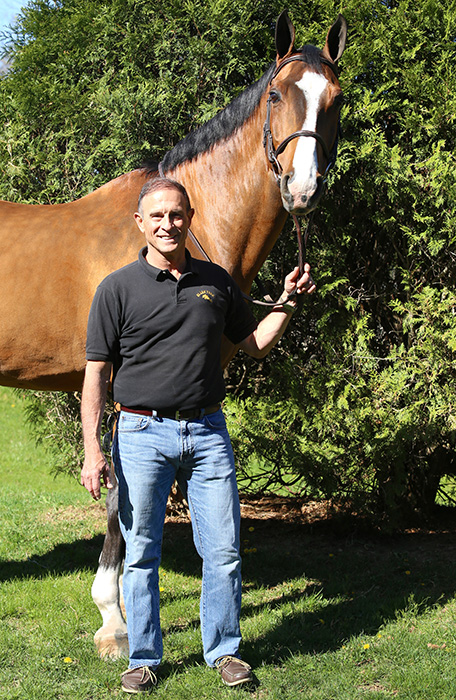 The U.S. Center for SafeSport was formed to prevent and, when necessary, remove those who abuse athletes mentally and physically. Using a professionally trained staff, SafeSport works with the national governing bodies of various sports to investigate claims of abuse brought to its attention by athletes, coaches, staff and other concerned participants in the sport.
People who violate the SafeSport code can be prevented from participating as a member of their respective NGB for an Olympic sport. Any person can report abuse of an athlete to SafeSport, including not just those directly involved but teammates, parents, event officials, other coaches, and even spectators. Given the training of NBG members in the recognition of and duty to report such abuse, a public display such as what we witnessed with Russia's figure skating coach would not have gone unnoticed and unreported.
While SafeSport violations involving sexual abuse grab headlines, it is the psychological and physical abuses that are more common and pervasive in sport today. All forms of abuse cause permanent injury to our athletes. State and federal laws are unable to effectively deal with these situations because they take too much time to resolve in a court of law and because there is a need for confidentiality when dealing with minors.
All participants in our equestrian sports, including our spectators, play a role in providing a safe athletic environment. This is one reason why making stewards and other safety officials easily identifiable is important. One never knows when an abusive situation will arise. What is seen at a competition is often only the "tip of the iceberg." Making it easier to report abuse when it manifests itself at competition or practice sessions benefits all. For those who abuse our athletes, SafeSport is our first line of defense. Unfortunately, this is not so in Russia.
---
Armand Leone of Leone Equestrian Law LLC is a business professional with expertise in health care, equestrian sports and law. An equestrian athlete dedicated to fair play, safe sport and clean competition, Leone served as a director on the board of the U.S. Equestrian Federation and was USEF vice president of international high performance programs for many years. He served on the USEF and U.S. Hunter Jumper Association special task forces on governance, safety, drugs and medications, trainer certification, and coach selection.  
Leone is co-owner at his family's Ri-Arm Farm in Oakland, New Jersey, where he still rides and trains. He competed in FEI World Cup Finals and Nations Cups. He is a graduate of the Columbia Business School in New York and the Columbia School of Law. He received his M.D. from New York Medical College and his B.A. from the University of Virginia.
Leone Equestrian Law LLC provides legal services and consultation for equestrian professionals. For more information, visit equestriancounsel.com or follow them on Facebook at facebook.com/leoneequestrianlaw.