You might be surprised to see a golf cart decked out in swashbuckling pirate apparel zipping through the back lanes of the Kentucky Horse Park during this year's USEF Pony Finals. No, this isn't a Pirates of the Caribbean spin-off, but the entourage behind Lauren Domenico's large green pony hunter Zhivago, affectionately known as the Pirate Pony.
The moniker is in homage to "Syd's" missing right eye.
The pair qualified for Pony Finals in 2017, and Domenico sent the 10-year-old Welsh Pony cross, who typically lives at home with her in Milton, Georgia, to trainer Karen Henrikson Boysen's Centurion Farm in Alpharetta, Georgia, for a quick tune-up three weeks before the show. But their Pony Finals dreams came to an abrupt halt when a freak accident in the field left Syd with a severe laceration on his right eye, resulting in emergency surgery followed by complete eye removal a month later.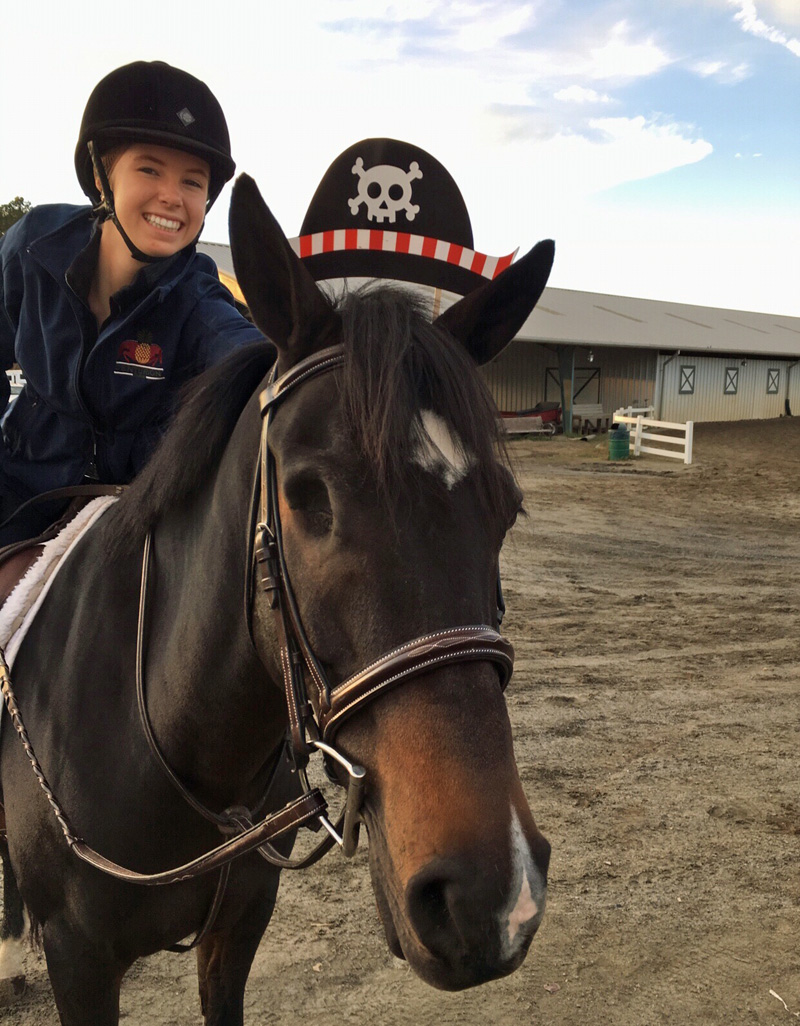 Domenico was devastated for her beloved pony.
"It really stunk, because one of my main goals was to qualify for Pony Finals on him and take him," said Domenico, 16. "Not being able to go [that close] to Pony Finals was pretty awful."
Through a little luck and the power of networking, Boysen was able to secure a lease on Randi Stark's Platinum Giggles for Pony Finals. "[Domenico] really has been a super star and a dynamic personality in the whole thing," said Boysen. "When we gave her the other pony, she cried coming out of the ring, just so excited that she got to do [Pony Finals] and the opportunity [and that] her parents did that for her."
As for Syd, his future in the show ring was uncertain. Could he qualify for Pony Finals with only one eye? After 1 ½ months recovering, Syd slowly went back to work.
"We started with longeing to see what he did with that," said Boysen. "We took him in the covered [arena to] see what he did with that; we threw a pole out to see if he recognized the pole. Just a slow, gradual process to bring him back, and then we noticed he seemed to be fine."
To everyone's relief, Syd never showed any sign of hesitation.
Since his recovery, Domenico said her relationship with the pony has only grown closer. "He's become more personable, with me especially," she said. "He always comes over out of his stall when I walk in the barn, [and] he never runs from me in the pasture anymore."
Domenico's mother, Jennifer VanGeuder Domenico, said Syd trusts her daughter more now since the surgery. "He listens to her better. He has to focus a little more and maybe rely on her more."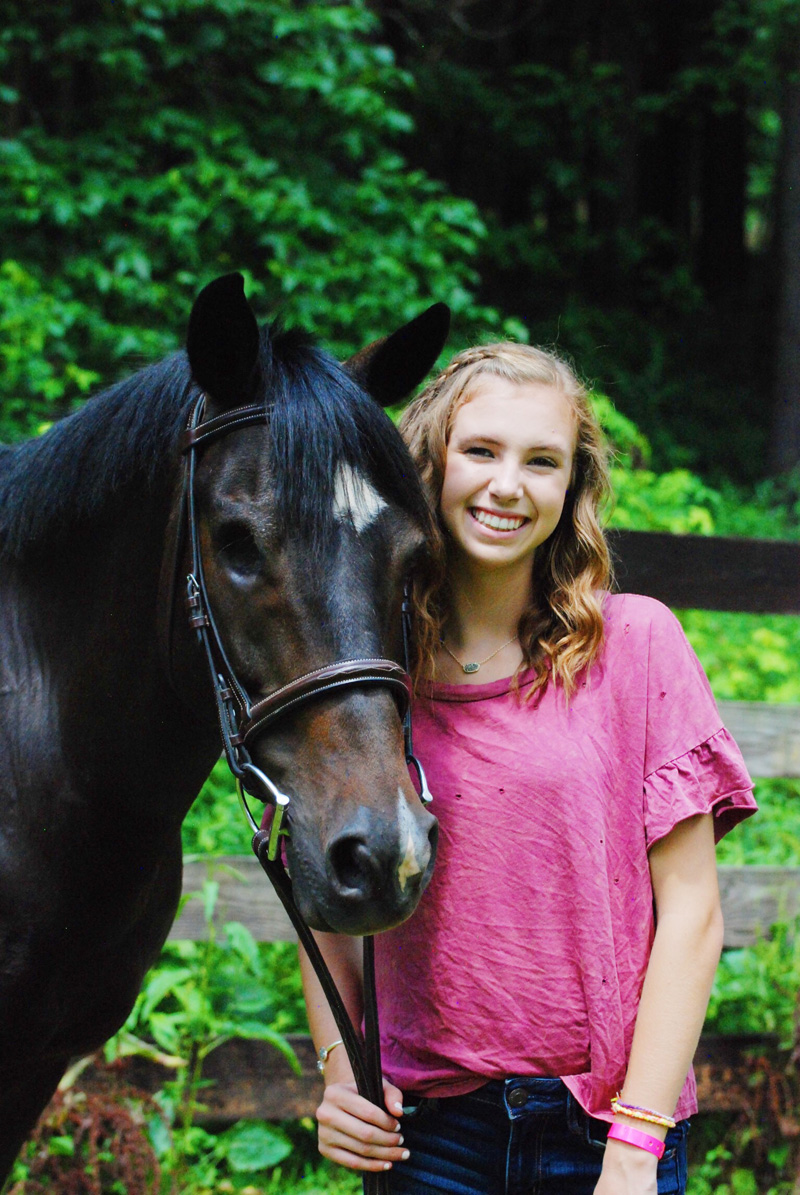 But would he be able to show again? While Syd had no trouble jumping, Domenico and Boysen were nervous about how the judges would react.
Boysen recalled his first show back, the December Classic II (Georgia) last winter: "His missing eye is on the right side, and [the judges] came out of the booth on the left side, and he was standing there first [in the jog order after the conformation over fences], and they saw his left side, and they walked around to his right side, and both of them [were] kind of shocked like, 'Oh, well that's interesting!' And they let it stand, and they let him be first. So that was big. Her mom Jennifer and I just burst into tears!"
Their journey hasn't been without bumps in the road, however, and some judges aren't as forgiving. The pair has received some low scores from judges who consider Syd's missing eye an unsoundness, but Boysen aims to change that mindset.
"It's more a disadvantage than it is an unsoundness," said Boysen. "He jumps the same, if not better. He moves great. Why would we call it an unsoundness?"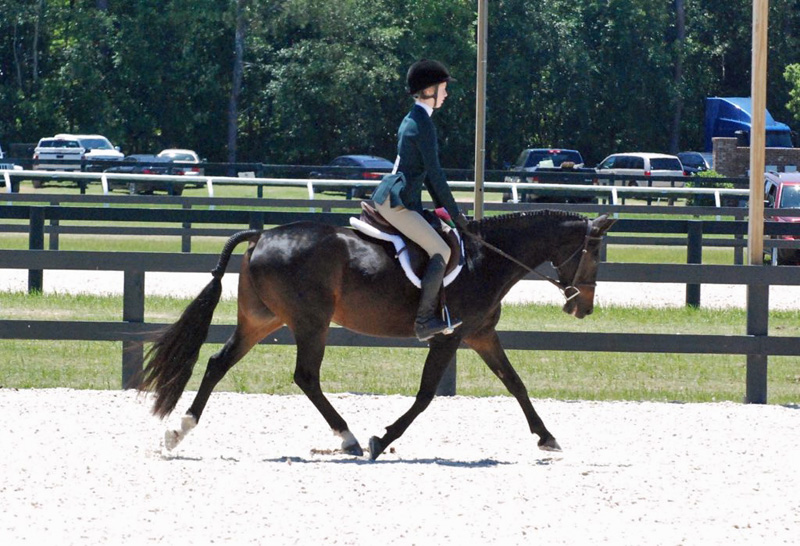 Boysen and Domenico want to show others that despite Syd's differences, he can still do anything a pony with two eyes can do. "Don't pass them up just because they've got one eye," said Boysen. "If it's a perfectly good pony, don't pass them up."
Domenico said qualifying for the 2018 Pony Finals at their first show back was everything she could have wished for. "There [were] a lot of happy tears from everyone," she said. "It was kind of one of the best moments I've ever had."
Domenico isn't heading to Kentucky with big expectations because, for her, qualifying with Syd after all he's been through is rewarding enough. "Our plan for Pony Finals is to just have a good time," she said. "Just to have fun and put in a good round and just see what happens."
The Chronicle of the Horse will be on the ground in Kentucky bringing you stories on all of the winners. Don't miss any of our coverage.
Know a great pair heading to Pony Finals this year? Email Kimberly Loushin at kloushin@coth.com.