In a sea of bays and chestnuts, Hot Wheels will stand out this weekend at the Adequan/FEI North American Junior and Young Rider Championships, held at Rebecca Farm in Kalispell, Mont.
The Paint/Thoroughbred gelding (Three Alarm Fire—High Mountain) is carrying Sophie Click to her third NAJYRC appearance, this time as an individual in the CICOY**.
Click's mother Amy bought Hot Wheels from a client of Karen O'Neal to be her own mount about four years ago. But it wasn't long before Sophie took over the reins.
"We were up at Chase Creek [British Columbia] schooling, and he ran out at a ditch, and she fell off and broke her rib. I rode him the rest of the weekend," said Sophie, 18.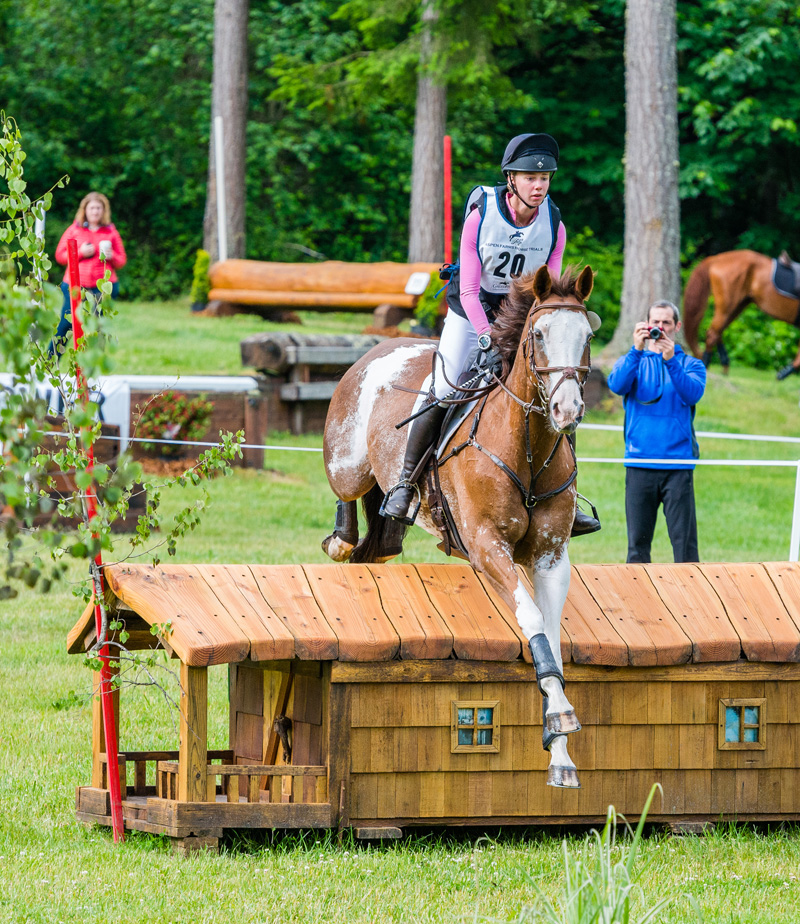 Since then, she's taken over the ride on the 14-year-old gelding, and they've competed successfully to the CIC** level, most recently finishing 10th at the Aspen Farms CIC* (Wash.).
"We always gotten along pretty well," said Sophie. "He's a very forward horse, and I like that ride. It was always a good match. He's good in the barn. He's pretty quiet and doesn't bother anyone. He's not super playful; he won't come up to you and want to be loved on."
While his breeding might not scream "event horse," Hot Wheels has taken to the sport and surprised Amy and Sophie.
"I don't think any of us really expected it, but he just loved to jump. He will jump anything," said Sophie. "He's a great little cross-country horse. He knows when it's cross-country day. He's pretty quiet in warm-up—I'll have to kick him around warm-up. But the second we go in the box he takes off with me, and he's super forward. I just steer him and he's just a good boy."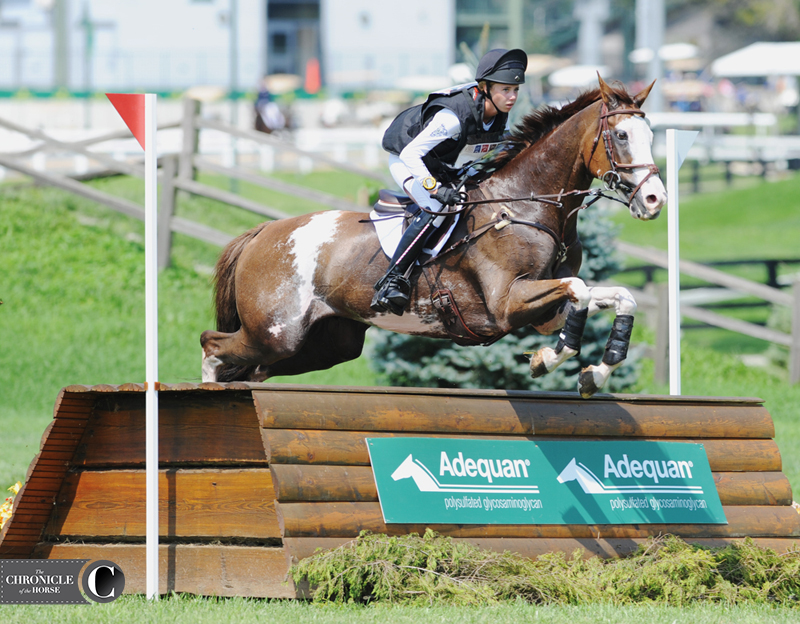 Sophie is also bringing another horse, Fernhill Rising, to NAJYRC to compete on the Area VII team.
The 9-year-old Irish Sport Horse gelding (Cyrano—Tullys Eagles Wings, Coronea Eagle) came to Sophie's barn last December from Alexandra Green.
"They're both similar on cross-country," said Sophie. "'Stan' is also very strong, but when we go conditioning for example, 'Wheels' takes me up the hill, and I have to kick Stan the whole way. They're pretty different that way.
"I rode Wheels for so long that that was the only ride I knew for awhile, so I definitely had some learning to do with Stan, but I think I've figured him out at the moment, and it's going well," she continued. "I have to switch my brain on both horses because they're very different on the flat, show jumping, everywhere."
Eventing is a family affair for Sophie, Snoqualmie, Wash., as her younger sister Harper also competes.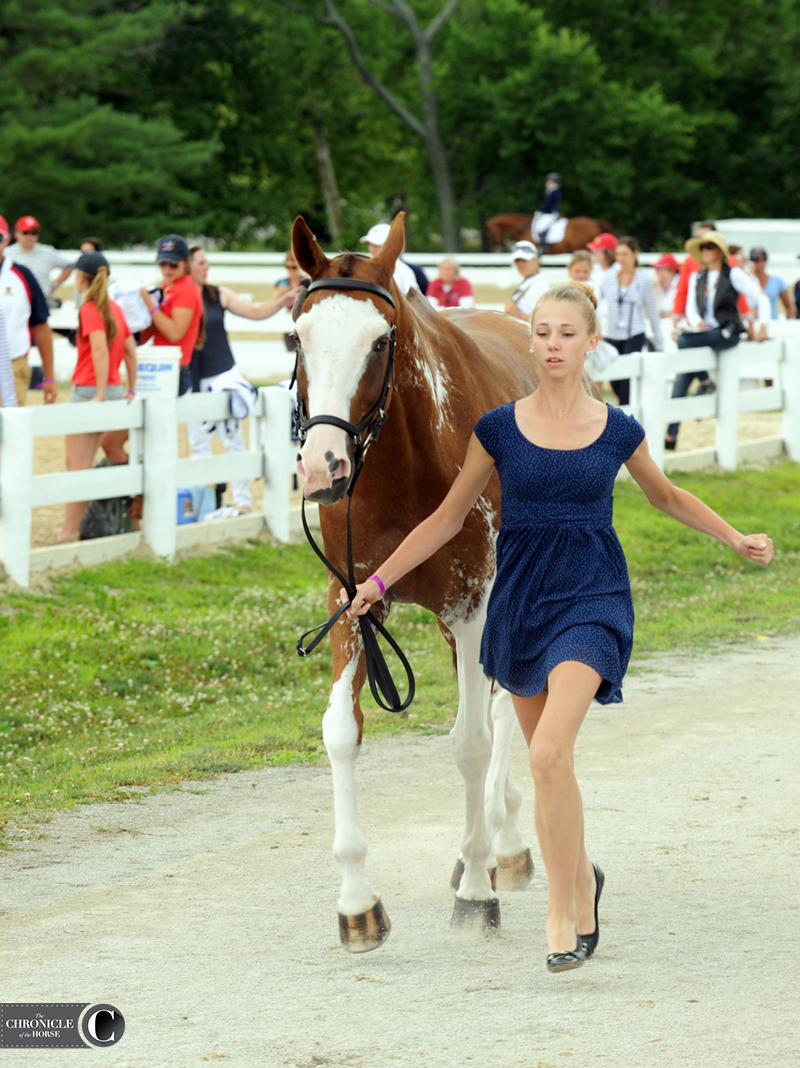 "We're competitive, but we always get along, and we're very supportive of each other. Anyone will ride anyone's horses to help out," she said.
As for NAJYRC, Sophie and her two horses enjoyed Area VII training camp recently at team coach John Camlin's farm.
She's ridden on a team before with Patience O'Neal and has recently gotten to know Kiera Carter.
Rebecca Farm has been a go-to event for the Clicks for years, and Sophie is eager to compete at NAJYRC once again before she heads to Washington State University in the fall. Her goal is to finish on her dressage score with both horses.
"I'm excited. It's much closer than the Kentucky Horse Park, so that's a relief, but I'm excited, and I hope it goes well," she said.
Follow along with COTH this weekend at coth.com as we bring you all the news you need to know and tons of gorgeous photos from Rebecca Farm and the NAJYRC! We'll have a full report in the August 7 print edition of the Chronicle.