Ever since she was a teenager, Lexi Scovil's dreamed of competing at the Land Rover Kentucky Three-Day Event. She's galloped across the hallowed ground at the Kentucky Horse Park many times at smaller events and always thought the five-star fences seemed doable.
Now, at age 29, as her dream is closer to becoming a reality, the fences have started to look a bit bigger and more intimidating, but she's ready to tackle them with Chico's Man VDF Z.
She and the 11-year-old Zangersheide gelding (Chico's Boy—Chardonnay Z, Caretano Z) will be tackling the CCI4*-S this weekend at the Cloud 11-Gavilan North LLC Carolina International (North Carolina) with hopes of aiming for that special weekend in April.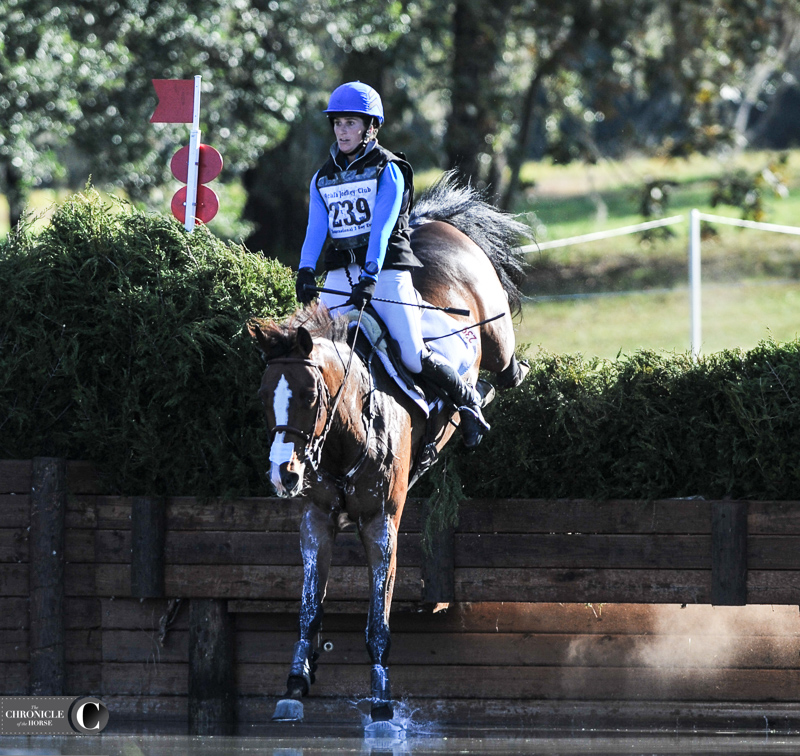 "This weekend is our deciding competition. If he feels great here, then we're aimed at Kentucky," she said. "That would be really exciting if he could do it. I think he's ready. He's a good cross-country horse. I think we're ready to be a little more competitive now. Up until now I've really produced him to have good rounds and good qualifiers. I think he's ready to have the pressure put on now and finish on a good score. He's one of the best jumpers I've ever sat on, so hopefully he's the horse who will take me there for my first time."
Scovil, Ocala, Florida, grew up in Wisconsin and got into eventing through her mother, Kate Scovil, who'd evented when she was younger. Lexi got a good foundation in the hunter/jumper world then dove into eventing, spending winters during high school in Ocala training with Jon Holling. She went to four Adequan/FEI North American Junior and Young Rider Championships, three of them on Sky Show, who showed her the ropes at the prelim and intermediate levels.
"He was the best cross-country horse in the world," she said. "I had to get it really, really wrong for him to stop. He was just amazing. He'd drag me through the flags and just taught me what it was like to ride forward on cross-country."
After earning her degree in business management from Elon University (North Carolina), Lexi went on to work as head girl for Leslie Law for four years.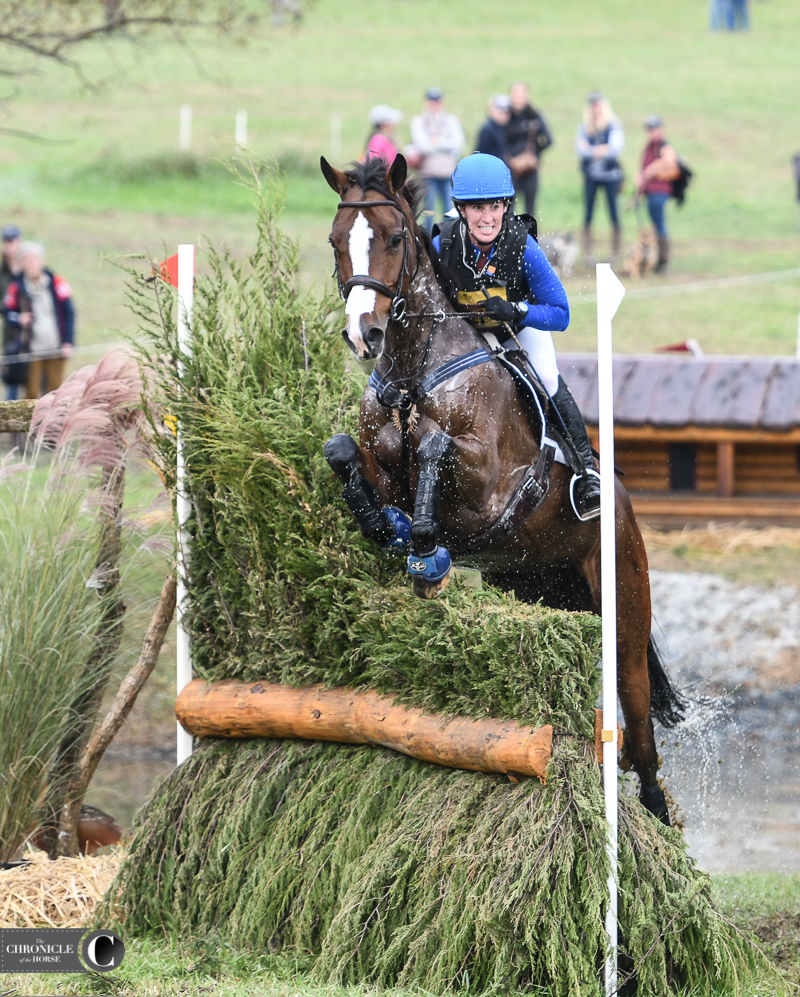 "He was really, really helpful and got me on a couple of different really good horses and continued my education," she said.
Along the way, she got Chico's Man VDF Z, or "Sprout," as a 7-year-old who'd completed the 6-year-old World Championship at Le Lion D'Angers (France) with Belgian rider Raf Steegmans. ("He's from Belgium, so I said he either had to be a Belgian waffle or a Brussel sprout, so Sprout stuck! He's a little horse, and he's mischievous. You look at him and it fits," she said.)
Law had found him in Europe and thought they'd be a good match, so Scovil bought him off a video.
After two seasons, including a move up to intermediate, Lexi decided it was time for a change. She'd gone out on her own and was freelance riding as she was deciding which direction she wanted her professional career to go. A suggestion from fellow professional Andrew McConnon to go train and work for William Fox-Pitt in England got her thinking.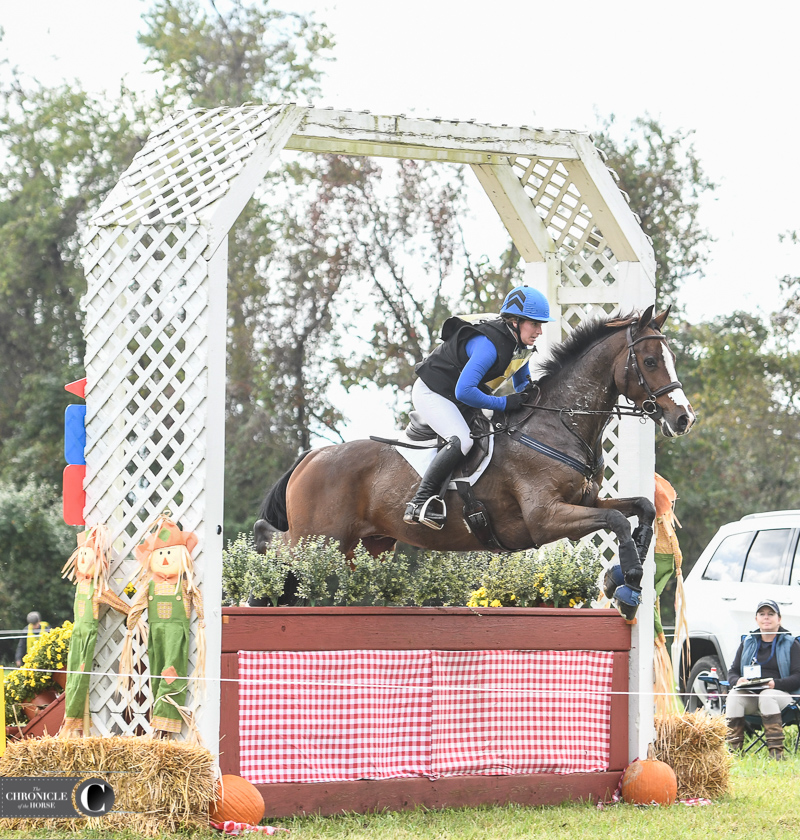 "I decided I needed to change my life a little," she said. "My horse was having trouble on cross-country, so I just needed to see if I could make it better for him, but I wasn't sure I was ready to start my own business. When the opportunity came up to go to William's, I thought it would be the next best step and would really solidify my foundation, then I could come back and feel prepared to actually run a really good business."
She left in early 2019 and stayed until November 2020, taking Sprout with her. While there was some stall cleaning and doing a lot of fitness work on other horses, she got a chance to ride many of Fox-Pitt's top horses on the flat and in jump sessions.
"It's a really good program when you have a good foundation, because William's not the type to hold your hand and tell you what to do every step of the way," she said. "It was good to test my own knowledge and make sure I was on the right track without completely being on my own in case it went wrong."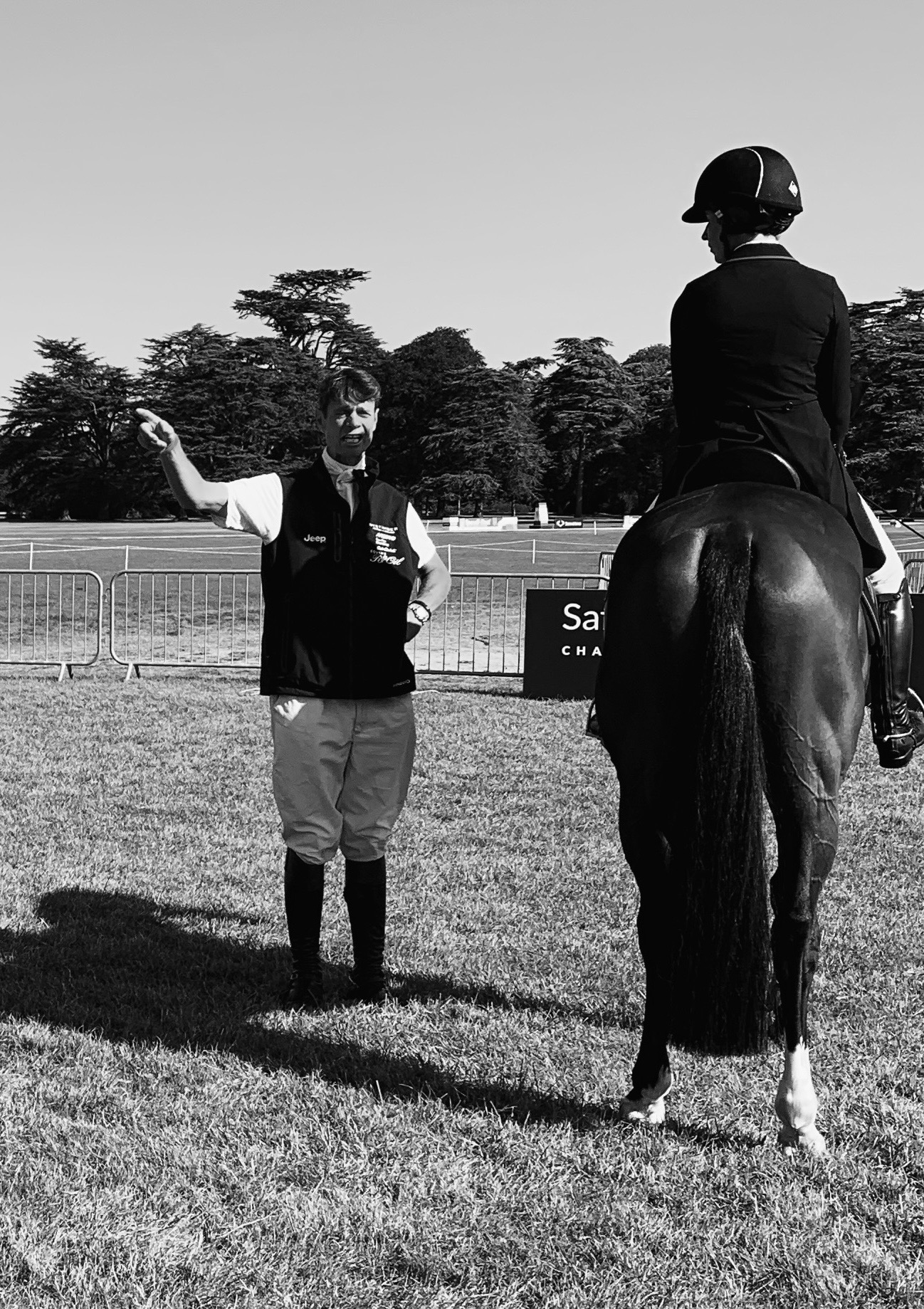 Fox-Pitt's lessons were different than what she was used to. He would ask her what she wanted to focus on for the day instead of telling her what they would be working on.
"I'd never really had someone do that for me," she said. "They always came up with that for me, so that was a really fun experience to have to actually come up with all those ideas on my own but with a really good person to tell me if I was on the right track or not."
Before she went to England, Lexi and Sprout had only gone intermediate, but during their time there, they moved up to advanced, and the gelding blossomed. They completed two CCI4*-Ls in England, at Blenheim and Burnham Market.
"When I moved him up to intermediate, the wheels fell off a little bit, and I had to regroup and really build my partnership with him," she said. "He's been a fantastic horse to teach me that when you trust the horse, and they trust you, all of a sudden things start to click into place. He was a tricky horse. I had to give him a really good ride on cross-country to get him to jump clear, and I really backed off and just made him believe in me. Now he's amazing. He'll jump anything I ask him to. He'll trust I'm going to put him in a good place, and now he's a good, honest cross-country horse."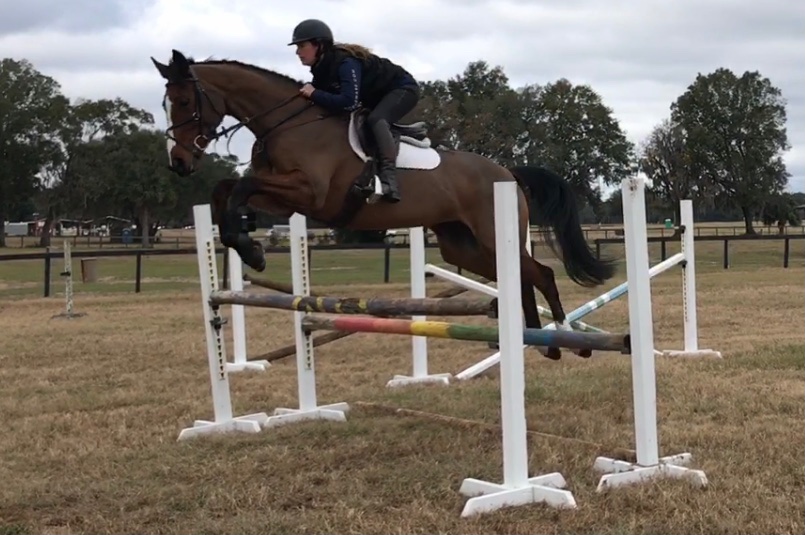 She believes Fox-Pitt's program, which involves lots of hacking, fitness and getting out of the arena and less drilling, works well for Sprout.
She also got guidance with her career and her riding from his wife, Alice Fox-Pitt, who reached out to U.S. High Performance Director Erik Duvander to let him know she'd be competing at some of the top British events and to keep an eye on her.
When COVID-19 hit, things changed at the yard, but it gave Lexi time to really work on the details with Sprout.
"The first year was very much watching William and seeing how his program worked and figuring out how it worked for me," she said. "I learned a lot by watching and absorbing what I saw. The second year when everything was shut down for COVID was really interesting because we had no competitions to go to. A lot of the horses started getting vacations, so William had a lot more time to actually stand on the ground and teach lessons. It was a very different experience and more hands on, and I got so much out of it. He got into the little details with me. It went from being I had to pick up everything on my own, to OK, you've done that, now William gave me all the details and all the little bits I was missing to be really competitive."
She enjoyed the laidback atmosphere for British competitions, and appreciated how no one stressed over the day-to-day events. It was more about producing the horses than necessarily having a competitive result. She learned to not get too worked up if something went wrong and to believe in her program and long-term goals.
When she came back late last year, she brought back a training level mare, Curlieu Zephyros, and a huge wealth of knowledge as she sets up her own business in Ocala.
"When I decided to leave and come back, [Alice and William] really asked me the questions about how I was going to run the business over here and gave me some suggestions I might not have thought of," she said. "It's not just putting in the work while you're there. They actually care about you being successful once you've left. I thought that was really kind of them. They've kept in contact since I've left. It's been amazing having them as a resource both in my riding and in their connections."