As a child, Savannah Fulton looked forward to Buck Davidson's annual clinic visits to her family's Full Moon Farm.
She grew wide-eyed when he would hand her a signed saddle pad or a pair of gloves that he'd ridden around the Rolex Kentucky CCI**** in.
Now she can hardly believe she's working for her childhood idol and has to pinch herself when she thinks about the fact that she's aiming for her first Rolex this year on Captain Jack.
But before Kentucky, Fulton, 22, and "Captain" will be tackling the Cloud 11-Gavilan North LLC Carolina International CIC*** this weekend in Raeford, N.C., and the Chronicle will be on site to bring you news and photos of all the action.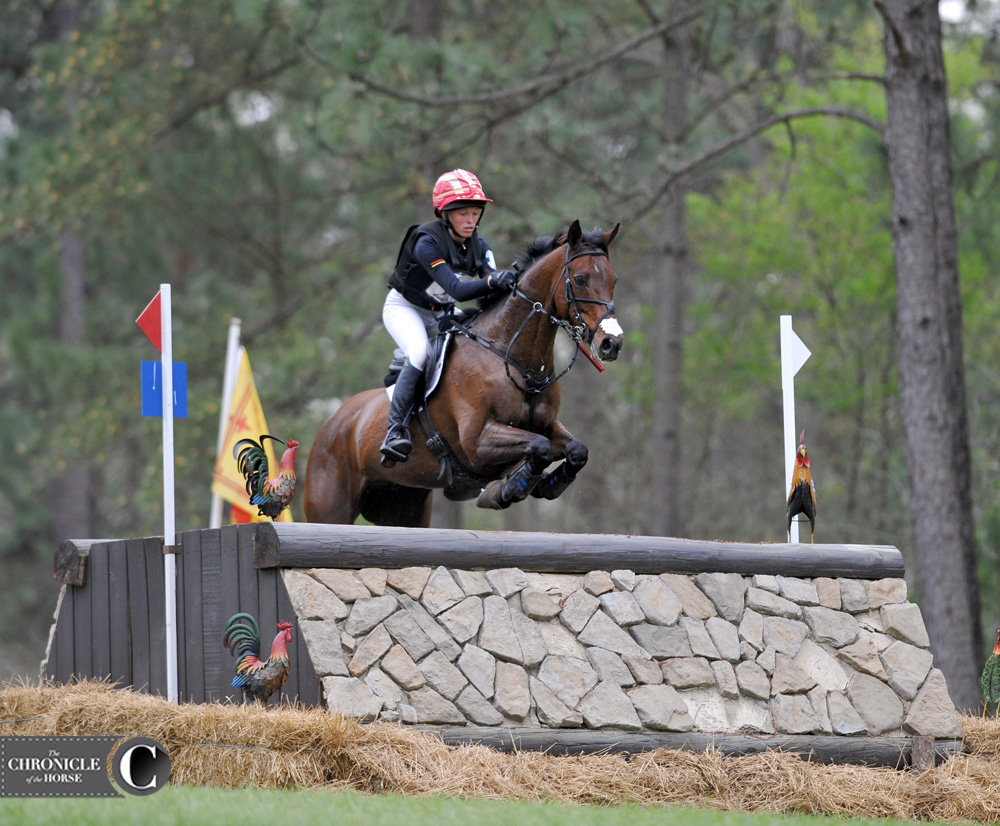 "It's definitely surreal, and it's what I've dreamed about, so far, my entire life. It's sort of a weird feeling because it's the closest I've ever been to competing at Kentucky but it's still so far away," she said. "It seems like it might as well be five years away because it's like, how much can we cram into a month? Buck is really good and really supportive. For the past six months whenever we walk a course, even if it's a training level, he always says you can't ever practice four-stars but you can practice how you're going to ride them."
Fulton's parents, Karen and Steven, operate Full Moon Farm in Finksburg, Md., with a busy lesson program and about 60 horses on the property. Steven is a farrier and Karen teaches lessons. They also host two U.S. Eventing Association recognized events a year.
"I think it was the best way to grow up that I could ever imagine," said Savannah, who trained with her mother in a variety of disciplines until she was 16.
"She was amazing. For whatever reason, the mom-daughter relationship worked, and we never got into fights. I grew up doing a lot of equitation and hunters and jumping and eventing—pretty much everything except for dressage!" she said. "There were probably 10 kids my age that grew up together on the farm, so I learned a lot about team work and how to be competitive, but also to know the team result was the most important one.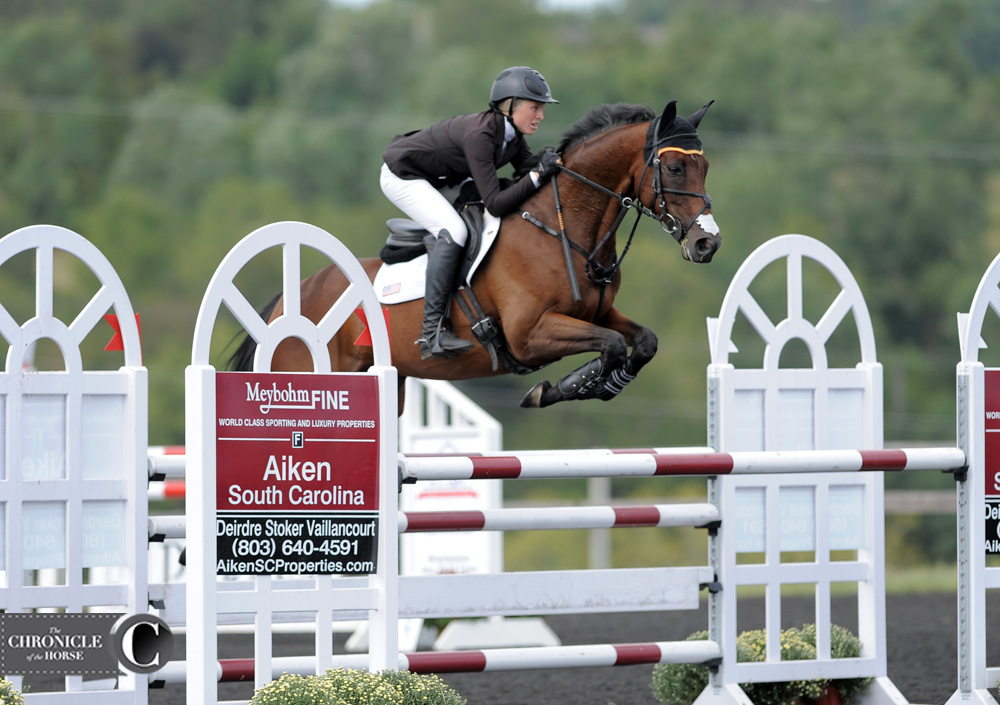 Savannah's younger sister Grace also events, and they would get home from school and play with their ponies until it got dark. "My sister is my best friend, and it's great to know she always has my back. On good days she's excited, and on bad days she cries with me. It's just fun to be able to do it with someone," she said.
As she began to focus more on eventing, Savannah bought Canadian team rider Samantha Taylor's one-star horse Lucinda, and began to gain more experience.
She started as a working student for Davidson during high school and did her last two years of high school online, finishing a year early.
What started as a stint to get ready for the Adequan/FEI North American Junior and Young Rider Championships, which she competed at twice, turned into a permanent position.
"Five years later, here we are!" she said. "Buck's is a great place to be, and he's a great person to work with because he gives you just as much as you give him. It's been so good for my riding to be able to ride all of these horses. All of the horses here are top notch, and they all teach you something.
"He's been super loyal. I get to compete a lot of his young horses and some older horses. It's been an unreal experience to think where I started out and where I am now. He's helped me get some owners and some really supportive people, and just learn. He always says our business is so much not about the riding. It's more about how you handle people. I think he's a great role model in all aspects, but especially in how to deal with people because he's so likeable," she continued.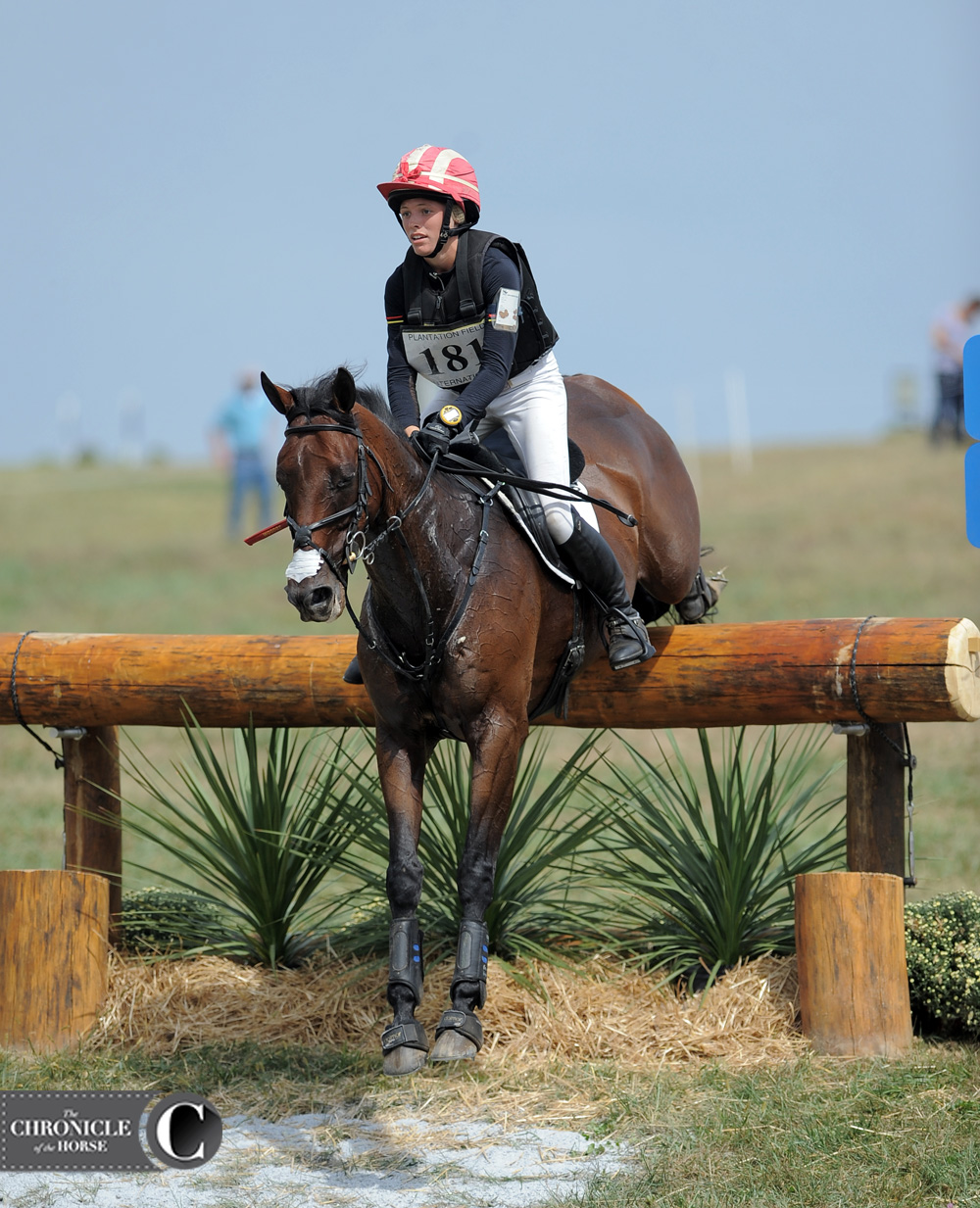 Savannah's partnership with Captain started organically. Wendy Lewis found the now-14-year-old Thoroughbred (Numerous—Lady Malone) on the track and sold him to her student Lucy Disston, who got him to the CCI** level.
He was sent to Davidson's to get sold and Savannah ended up riding him.
"It was sort of the ultimate trial experience that I joke about now. He was here for a year trying to get sold, and I got to ride him a lot and got to know him and his weirdness. For one reason or another he didn't get sold," she said.
Davidson competed him a bit and was second at the Bromont CCI** (Quebec) on Captain in 2014, and by that point the horse Savannah had wasn't what she needed going forward, so Davidson thought they might be a good match, even though the gelding came with some baggage.
"We sort of had the conversation of, just because Buck can ride the horse doesn't mean you can ride the horse! But some things you sort of have to take a risk on, so I was able to get a bunch of friends and family and supporters together and made a syndicate, and they bought him," she said.
At that point, Savannah had never completed a CCI*, so that was her goal. She completed the Virginia Horse Trials CCI* in 2014, but on a score of 114.4.
"I had never finished a CCI**, so that was my goal," she said. "He has surpassed that in every way possible. He's incredible. Anything else he does for me from here on out is just icing on the cake."
"I got so run away with [on cross-country] it wasn't even funny. Buck basically said, 'You can't pull the reins. He's going go a little faster than you want but you can't grab the reins."
She admitted she did end up pulling on the reins because he was going so fast, so they picked up 36 time penalties, then had three rails down in show jumping which wasn't a qualifying score.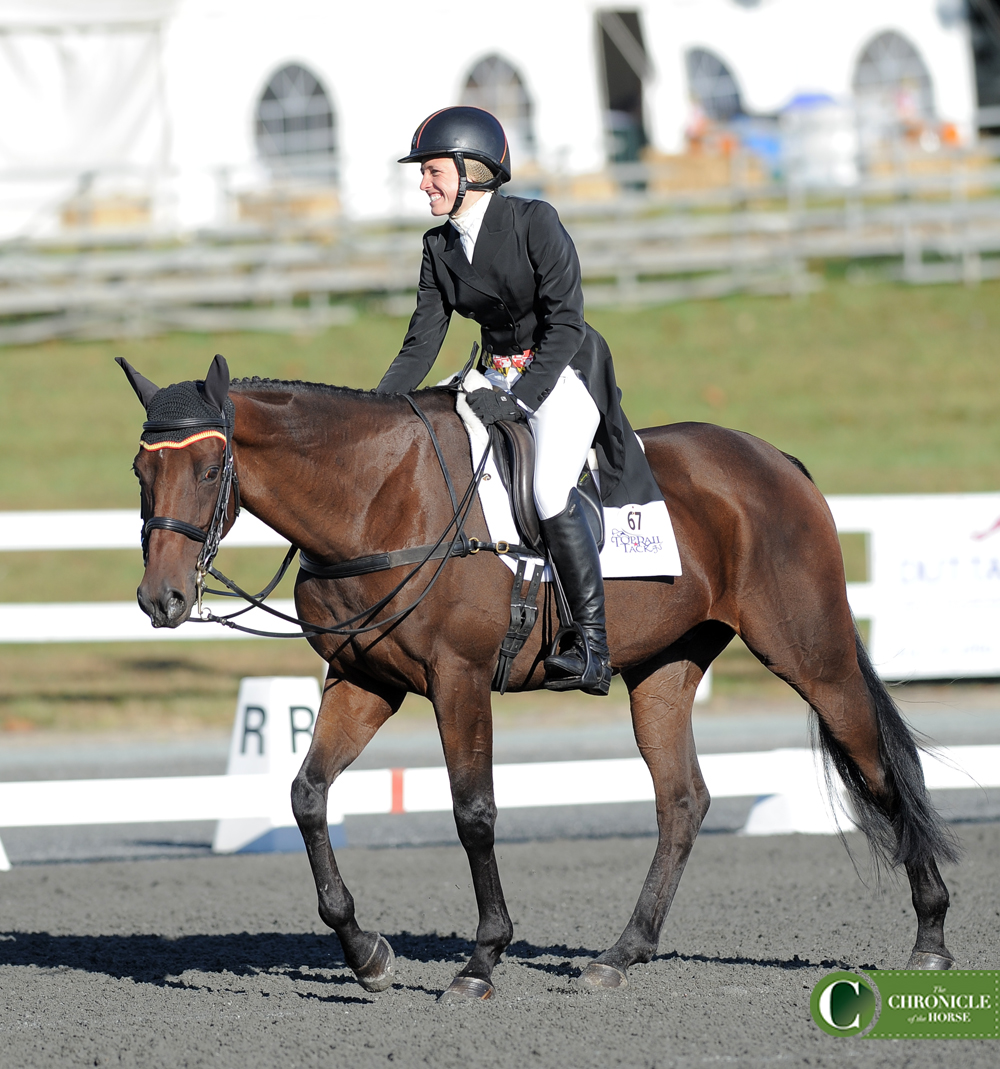 "That was sort of a first lesson in how to deal with owners because it was like, 'Thanks everybody for buying me this awesome horse!' But we finished, and I learned a lot and came out in January knowing him a lot better," she said.
Since then, the pair have made their mark at the upper levels and held their own against some of the top riders in the country. Although dressage often holds them back, they haven't had a cross-country jumping penalty at any FEI events since they began their partnership, save for a fall in their first CCI** at Jersey Fresh (N.J.).
They've finished the Dutta Corp. Fair Hill International CCI*** (Md.) twice and been invited to the prestigious Land Rover Great Meadow CICO*** (Va.) and the $100,000 Land Rover Wellington Eventing Showcase (Fla.) this year, where they made a miraculous save on cross-country.
"He is the best thing ever cross-country, and I think I'll probably spend the rest of my life trying to find a horse that goes exactly like that," said Savannah. "To finish Fair Hill for the first time, I didn't really know how cool it was at the time. I remember walking the course and being like, 'Oh boy,' but there's no other horse I could imagine doing it on for my first time. Our first one wasn't the smoothest thing ever, but he's just been very honest. It was cool to see how happy everyone was. It's cool how horses can bring us together. I got to do the Wellington Showcase and Great Meadows. There's a lot of atmosphere, which is good for both of us to just have to take a deep breath and play with the big kids."
Savannah has figured out a strategy that works for Captain before a big event to help him keep his cool in dressage. She will take him in a preliminary horse trial and post the trot during her test, patting him and telling him he's a good boy.
"Dressage is a bit tougher for both of us. This winter our scores have been a lot better than they have been. He's come out a bit chill and little bit more open to my suggestions!" she said.
Captain raced under the name Captain Frank, but Lewis changed it, and Savannah thinks it fits him much better.
"He is a bit of a pirate; he's a bit rough and ready and a little bit scrappy, but it works for him," she said. "I think at heart he's a very sweet horse. He's a little bit grumpy. He hates being groomed. When he was on the track they called him Captain Destroyer because he's so bad in the stall. He's gotten much better as he gets into a more consistent program."
Savannah says she has no plans to leave Davidson's anytime soon, and is adding a few more horses and owners to her string. She recently moved both Esstoga Tune and Brave New World up to intermediate, which she says helps her practice more, and has taken on a couple of her family's homebreds. They like to breed one or two horses a year and time it for the summer so the kids at the barn can help with foal watch and learn about the process of raising a foal.
"My parents saw it as a great way to learn about life. It doesn't always go perfectly, but it's a miracle when it's right," she said.
"As much as my parents would love for me to be back at home, I think they're so happy with how I'm doing here. At some point I'll have to make a serious living out of it, but I think in this country, and probably other countries too, I think people go out on their own way too soon and I hear that as one of the biggest regrets from people older than me—'I didn't know how good I had it, the grass is always greener on the other side,' " she said.
"Certainly there are times when I'm 20 stalls into the 40-stall barn where you're like, 'Oh my God,' but then you get to ride all the four-star horses, and it totally makes it worth it. You're going to have to work hard to make it wherever you are, and it's great to have Buck there holding my hand. I certainly wouldn't want to be going to any of these shows without him."
How will Fulton's Rolex prep run go? Make sure to follow at www.coth.com and with COTH's Facebook , Instagram and Twitter.