Sarah Kuhn took a chance on Mr. Cash van de Start five years ago, buying him off a video from a dealer in the Czech Republic and assuming he'd be a sales horse. The gelding had other ideas.
"He was honestly too spooky," Kuhn said. "When I put him on the market, nobody would buy him because he was kind of quirky. He would spin around and be a bit difficult."
So Kuhn kept working with him until they reached the preliminary level. Then she decided he was meant to be hers.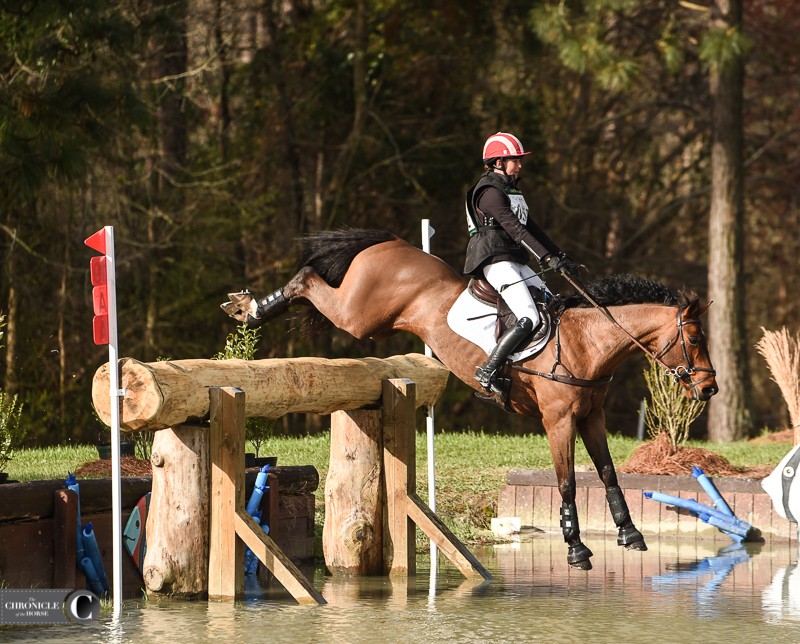 "I've been developing him, and he's just kind of stepped it up every year," she said. "He's only about 16 hands, but he's a really good little horse, and I'm excited about him. I just had a feeling about him when I saw him that he had a lot of scope. He just looked very brave to me. He was very young and didn't really know what he was doing, but was trying to jump these fences. I thought, well that's a horse who's got the right kind of attitude. But I also think I lucked out because you never really know."
The pair have been competing at advanced and the four-star level for the past year, and they're set to tackle the CCI4*-S at the Cloud 11-Gavilan North LLC Carolina International this weekend.
Kuhn grew up in Massachusetts in a non-horsey family. A friend in grade school got her into horses, and she rode with Alyce McNeil and at Ledyard Farm during her young rider years. She competed at the FEI North American Junior And Young Rider Championships in 2005 and was a working student for Darren Chiacchia while she attended Rollins College in Florida to study environmental science.
After college, Kuhn worked at a job doing environmental marketing and renewable energy. About seven years ago, she decided to focus on riding and became a professional, setting up shop in Aiken, South Carolina.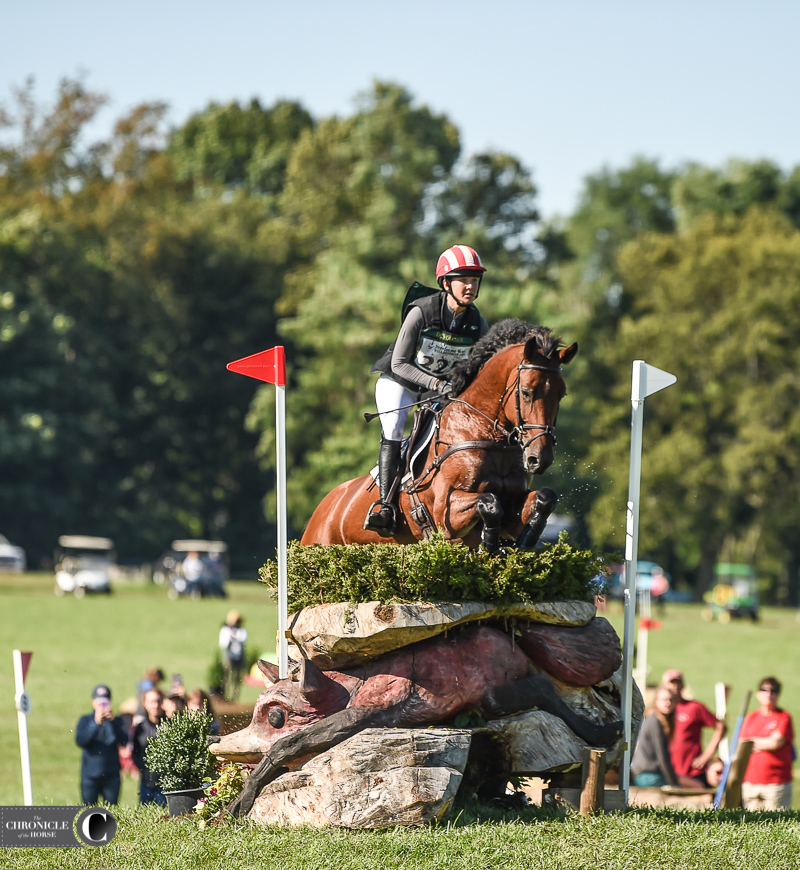 "Darren was a great instructor," she said. "He was hard on us. He really was all about putting in the work—being there every day, taking care of your own horses and putting in the work every single day. He encouraged us to develop our own horses, so to get young horses and move them up through the levels. That's something I still enjoy doing."
Based at Fair Oak Farm, Kuhn, 33, has a busy barn full of sales horses and students.
She's been getting help from Bobby Costello, Erin Sylvester, Boyd Martin and dressage trainer Jeremy Steinberg.
"Mr. Cash," a 10-year-old Belgian Warmblood (Deauville Van T L—Ishtar van de Start, Toulon) is a bit quirky, but loves his job.
"I think it took a couple of years," Kuhn said. "It's been five years, and I still feel like I'm learning new things about him and what he needs. He is a little bit difficult. He can't trailer by himself, he has to have a trailer buddy, he can't go to shows alone. He's his own person, but I feel very comfortable with him. I feel like it's been in the past year, since we moved up to advanced, that it's really starting to click for us.
"He has no problem with any type of jump," she continued. "What we've been working on over the years is that he's just spooky in between the jumps. … But if you put him in front of the jump and give him a good opportunity to jump it, he's going to try to jump it."
Kuhn is hoping to get a four-star long under their belts this season and to qualify for a five-star next year.
The Chronicle is on site at Carolina International this weekend. Keep checking back at coth.com for updates.