Growing up on a small ranch in South Dakota, there weren't a lot of eventing opportunities for Christina Henriksen, but she worked at dressage and hunter/jumper barns and rode off-the-track Thoroughbreds to grow her skills as she looked towards the FEI North American Junior and Young Rider Championships.
But her dreams of NAJYRC glory were dashed multiple times. One horse died after he broke through the fencing in his field and was hit by a drunk driver. Another died from colic surgery complications, and another she was hoping to do dressage on was taken back by his owner.
Feeling a bit defeated, Henriksen went to college to earn her degree in nursing at Regis University (Colorado) and worked at a dressage barn to get some riding time. She found her way back to eventing though, and to pay for her riding she worked nights as a nursing assistant, then worked in a bone marrow transplant unit and as a psychiatric nurse at a non-profit clinic.
While her job gave her a lot of perspective, Henriksen still had big eventing goals. And over the last five years, she's been able to take steps towards achieving them, in part by training in England for three years before she returned Stateside this year.
Now she's headed to the Jersey Fresh International (New Jersey) this weekend with her two upper-level horses, Cayr Della Caccia and JTH Zest in the CCI3*-S.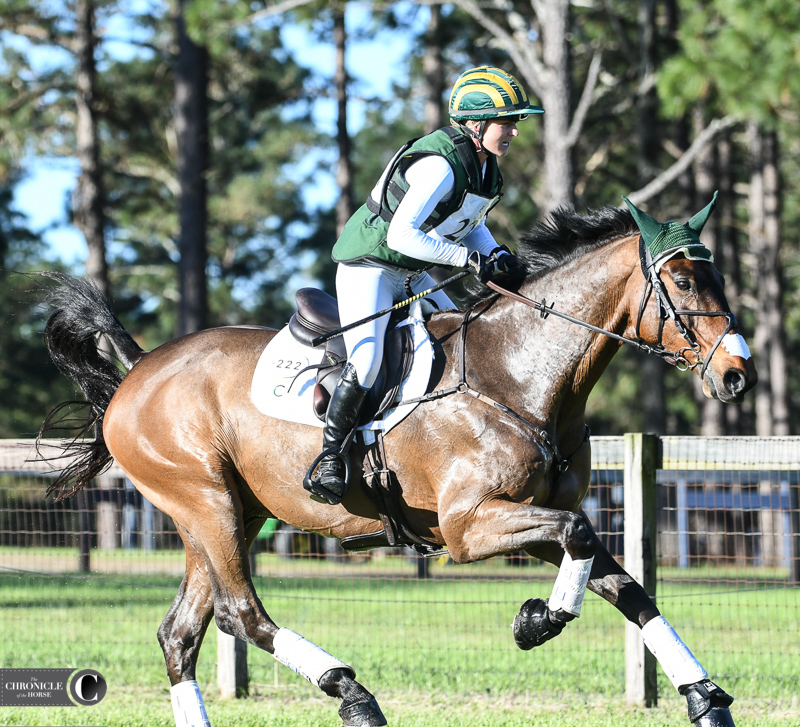 "My dream has always been to ride at the top levels of the sport," she said. "It's a good thing dreams don't have expiration dates, because I'm not in my 20s anymore!"
While at the dressage barn in Colorado, Henriksen met her future husband, Jeff Henriksen, and they married in 2012. Jeff, an investor and hedge fund manager, attended a seminar at the University of Oxford in 2014 and fell in love with the school. It had an executive MBA program, and after talking it over with Christina, the couple decided to move to England in 2015 to further Jeff's business career and Christina's riding as she wanted to start her own business in the future.
At the time, Christina had competed Princess Pavan, a Hanoverian mare (Pablo—MS Kappuccino R, Calypso), to the intermediate level, so she brought the mare to England and based with Mark Phillips for the first year.
"It was an absolute whirlwind," she said. "I was bringing Princess Pavan to Florida; we were moving up to intermediate that spring and had a couple of horses I was going to bring as well. It was the experience of a lifetime. It wasn't something we spent years thinking about and planning. It just all kind of happened, and it worked. My husband applied for an entrepreneurial visa, which allowed him to launch a branch of his hedge fund while he was over there."
Christina felt a bit overwhelmed when she arrived but sought out trainers like Blyth Tait to guide her.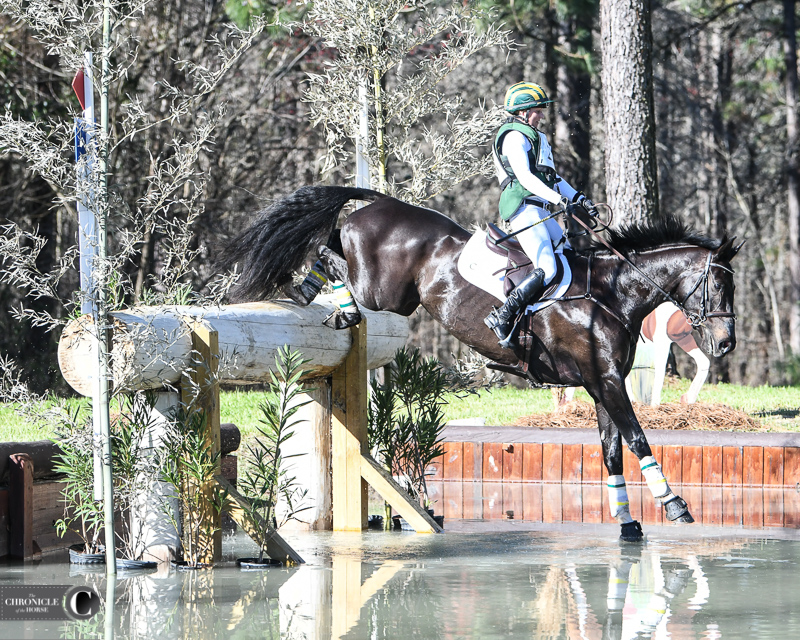 "I tried to put myself in the best situation possible to learn as much as I could, grow as much as I could, and you do," she said. "You're competing every weekend against the best riders in the world on their young horses, their best horses, their up-and-coming horses. Just by osmosis you're going to learn and grow every day. That side of it was incredible.
"It takes a while to adjust and learn your way around and get used to driving on the other side of the road—just the way of life—then you throw in the horse aspect, having to develop a whole new team of vets, physios, coaches," she continued. "Granted you're in one of the best places in the world to be riding and competing, and there are lots of extremely knowledgeable people around. It takes the horses a while to adapt too."
Christina bought a couple of young horses to produce, including Cayr Della Caccia and JTH Zest.
Cayr Della Caccia, or "Jobe," an 11-year-old Italian-bred Holsteiner gelding (Canturo—Babelle, Acobat II), came from Tom March. He was previously ridden by Piggy French. While he was very green, Christina took her time with him, and they completed their first advanced before returning to the States.
"That was a heck of a learning curve," she said. "It was his first advanced and my first advanced ever. We completed. He was awesome. We had a lot to work on over the summer.
"He's the naughtiest horse you'll ever meet," she added with a laugh. "His nickname was 'The Terrorist' at the yard we were at because if he can get out, he'll get out; if he can eat it, he'll eat it; if he can shred it, rip it, destroy it—but he makes up for it all when you're on his back. He's a proper jumper, and I'm really excited about him long term."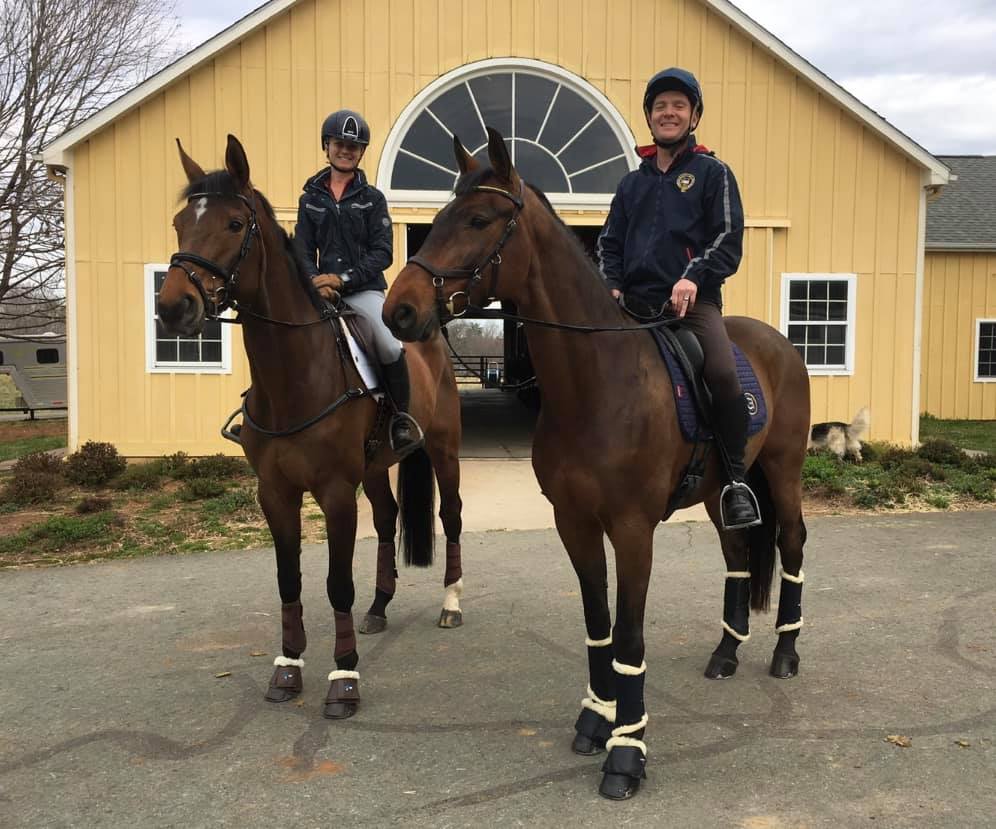 JTH Zest, or "Esta," is an 8-year-old British Sport Horse mare (Zamboucca—Maybee Baybee, Mayhill). She came to Henriksen from her breeder Jay Halim at age 5 and hadn't done much.
"She has a big personality, but she tries her heart out every day," said Christina. "She's on form and feels great. I'm so excited about her. She's going to be my proper big-time horse. She's got all the making to be a good, competitive upper-level horse."
After nearly three years in England, with Brexit imminent and their visas almost up, the Henriksens decided it wasn't a good environment to set up Jeff's business, so they came home.
"It was actually starting to feel like home, and everything that was a culture shock in the beginning was now the new normal," said Christina. "When I moved back here, it's been a bit of an adjustment, having to build an entire team again from scratch. It hasn't been without its challenges; that's for sure. But I'm really happy to be back, and I'm really lucky to have met some amazing people so far and to be building a great team back up of professionals."
Christina, 32, went to compete over the winter in Ocala, Florida, and now she's based at Lucia and Benita Strini's Plain Dealing Farm in Scottsville, Virginia.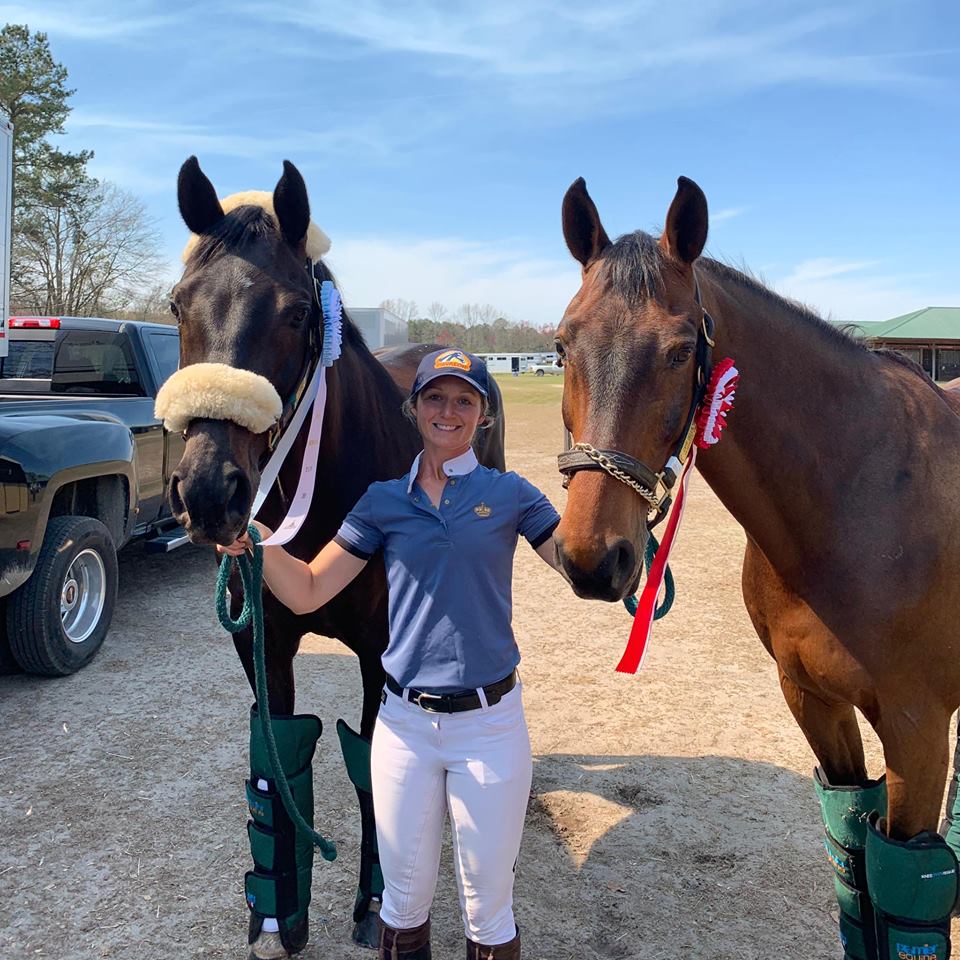 "[The team at Plain Dealing has] been incredibly welcoming to me and has done so much to help me," she said. "They've made my life so much easier and made the transition so much easier. I feel very fortunate to have found such lovely people in the sport that love it as much as I do. It's been easier coming back here than it was going over there."
Christina hopes to set up a sales and training business and eventually get her own farm in the area, and she has plenty of experience to utilize from her time across the pond.
"It was huge for me, and it was so exciting, and I'm happy to be back with a great string of horses and with a ton of knowledge and experiences and hope that I can keep growing and sharing that knowledge with other people," she said. "It's an incredible sport, and there are a lot of incredible people in it. The biggest thing you can do for your riding and your career is surround yourself with people who support you and believe in you and want to share in the journey. Make a good team for yourself.
"I've always wanted to be better and do more, and to be in that environment consistently gave me a lot of confidence to be able to go out and do well," she added. "It also made me realize that when you watch the big guys go out and make mistakes, they're human just like you! I think being able to train with and compete against a lot of the best in the sport, it gave me a sense of yearning to do even more."
Want more from Jersey Fresh? We're on site all weekend to bring you news and photos! We'll have more in the June 3 print edition of the Chronicle.
Make sure to follow along on the Chronicle's social media outlets: Facebook, Twitter and Instagram.