Between running her business with 18 horses, caring for her 5-year-old daughter and riding her own competition horses, Jules Ennis Batters was dreaming of heading back to The Event At Rebecca Farm this summer, but she was not looking forward to the 40-hour drive from her Maryland base to Kalispell, Montana.
Batters ran advanced at Rebecca Farm in 2019 and 2021 with her longtime partner Cooley O, but she recently stepped back down the levels to work on her confidence.
After a solid run in the advanced division at the Horse Park of New Jersey Horse Trials in June, Batters felt ready to head to Montana—and she was granted the Ocala Horse Properties Rebecca Farm Flight Grant to save her the long drive. Cooley O arrived at the beginning of the week, and Batters was right behind him on a flight  but running on a few hours' sleep when we touched base.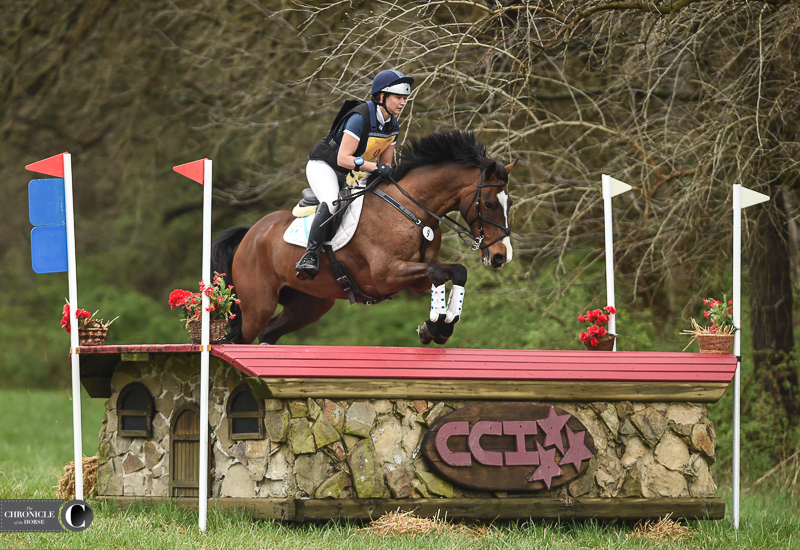 The pair are one of 22 who will contest the CCI4*-S—and one of more than 600 entries overall—at The Event at Rebecca Farm, which starts today, July 20, with the horse inspection for the FEI levels and novice and training three-day divisions.
"I'd like to be competitive, so I'll try my best but also try not to put too much pressure on myself," Batters said. "I'm hoping this will jump-start my fall season—aiming for a four-[star] long. Rebecca Farm is an incredible event. They treat you like family when you come here; they're so welcoming. The footing is absolutely amazing, and the courses are set up to help build confidence but also be testing in the right ways. And it's a gorgeous view!"
Batters grew up on the Eastern Shore of Maryland. Her mother, Kristina Ennis, ran a riding school, Ennisbrook Farm, in Queensboro, but it was always eventing for Batters. She was a working student for Marty Morani, and then went on to work with Kim Severson and Mogie Bearden-Muller during high school.
"Mogie is a course designer, so she has an understanding of how you need to approach certain cross-country fences, and I got that information and education really early on. That was super helpful as a young teenager," she said.
After doing online high school to be able to ride more, Batters chose to go to Hartpury College in England. She was able to take her three-star horse, Walstraed, with her.
Riders at the three-star level and above had access to coaching from judge Nick Burton and show jumping junior coach Corinne Bracken, as well as a nutritionist, psychologist, and strength and conditioning trainer.
Batters earned her bachelor's degree in equestrian sports science in three years and got lots of competition and horse-keeping experience. She was also a working student for Clark Montgomery.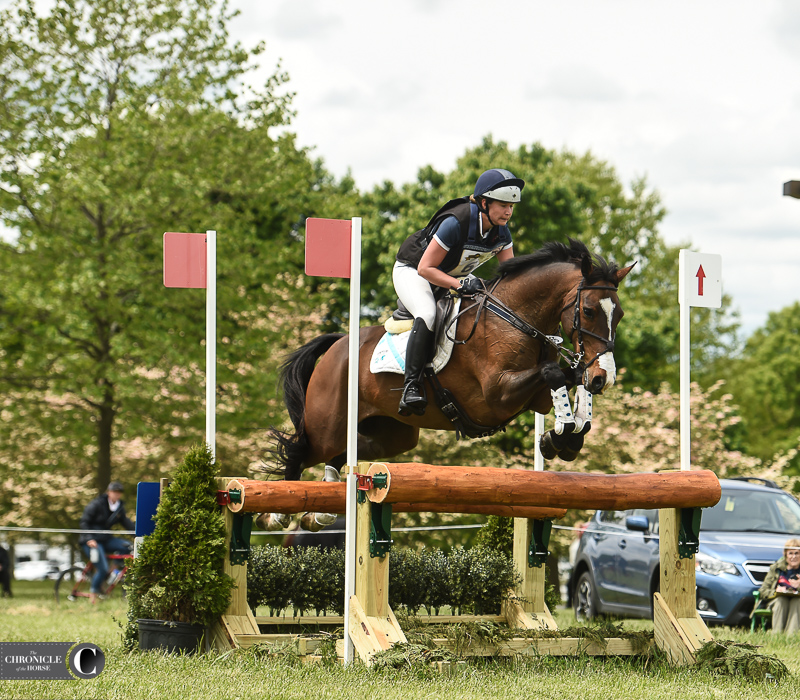 "The main thing I learned is there are many different ways to do things, and none of them are necessarily right or wrong," she said. "You kind of have to trial and error and try new things to figure out what works for you. I feel like a lot of eventers over here have a very set way in training and caring for horses. It was pretty eye-opening to see the different ways you can get horses ready for competition."
While at school, she bought Cooley O, or "Oaken," from Cooley Farm in Ireland. They competed at the British Young Horse Championships when Oaken was 7 and then came back to the United States.
The 14-year-old Anglo European gelding (Caricello—Lady Glebe, Kildalton King) was meant to be an easy sales project, and he was easy to bring along, but he blossomed with Batters, so she decided to keep him.
"It kind of paid off because he is so trainable, and as he got older he got a lot stronger in the show jumping and ended up being a horse that's worth keeping," she said. "At home, I call him 'The Grinch.' He's kind of a grumpy man. He's hard to catch. He doesn't really want to have too much to do with you at home. But then you take him to a show, and he's the sweetest horse and turns into a puppy dog. He's constantly asking for treats; his ears are always perked. He's definitely most comfortable at an event."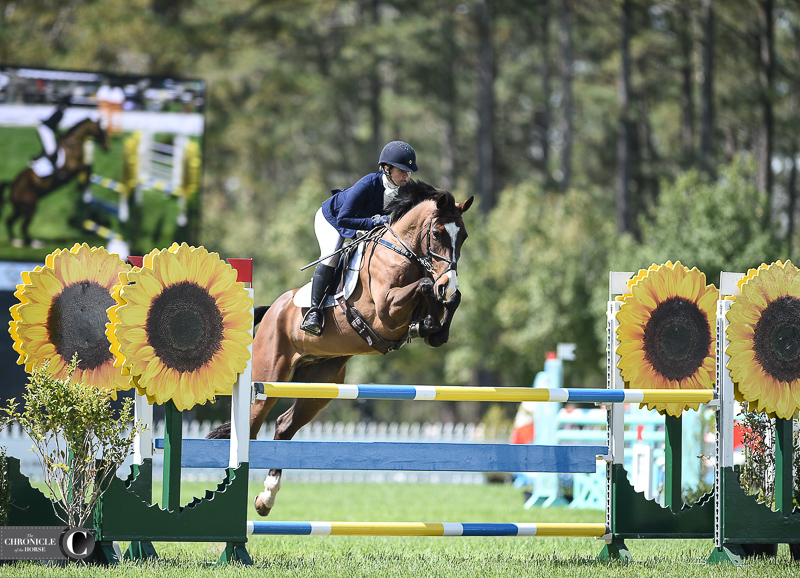 Batters met her now-husband Sam Batters in England when she boarded her horses at a farm where he rode. He had a landscaping business and is now helping with farm maintenance. He's hoping to get back into riding again soon, Jules said.
The couple share a daughter, Chloe, who's started to enjoy riding.
"It's a bit chaotic at times trying to balance her care and making sure she gets to ride her pony as well and then making sure my horses are fit and all the clients are taken care of," Jules said. "The way I've made it happen is that I do try to prioritize my competition horses—Cooley O and OBOS Impherno. I make sure they get ridden every day, no matter what. I think that's been key to staying active at the upper levels."
Jules and Sam bought Ennisbrook Farm and built a house on it, and now they run a bustling business with lower-level eventers, Pony Clubbers and adult amateurs.
"I love seeing the progression of riders," said Jules. "I love introducing people to eventing. My favorite thing is taking them cross-country schooling for the first time and watching their faces light up and figuring out it's not all about staying in the ring, and they can actually go outside the ring and have fun with their horses."
As for her own riding, Jules started working with Lillian Heard last November and has enjoyed having help at competitions.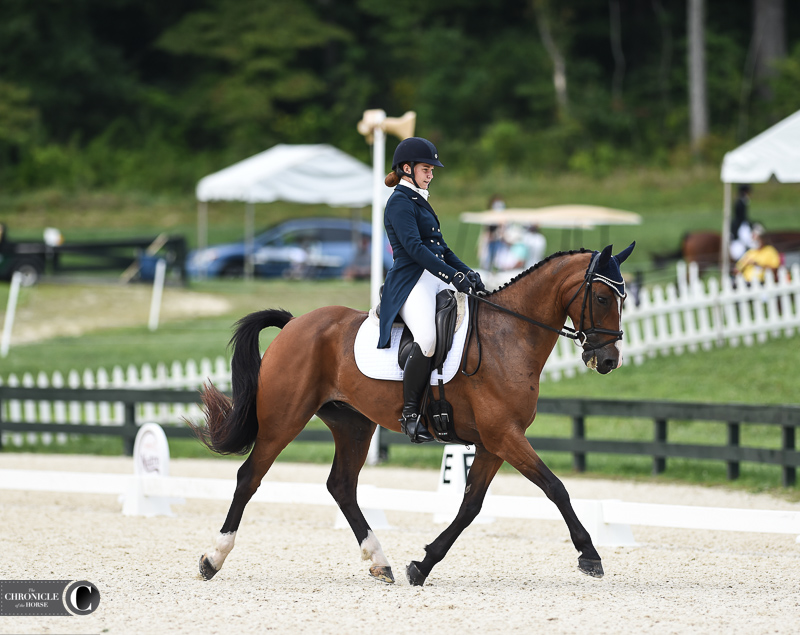 "I've had a few falls in the last year, and it knocked my confidence," she said. "I think I was just putting too much pressure on myself to get four-long qualifications done and move up to the five-star—just trying too hard and also getting really nervous. I decided to drop back down to intermediate for awhile and increase the amount of competitions I've gone to, and that's really helped with my nerves, and I'm able to go into the competition and breathe and think a lot more. It seems like it's paying off. Since I've moved back up to advanced, I feel a lot more comfortable and confident."
She and Oaken did the CCI2*-L at Bromont (Canada) in June before moving back up to advanced at the Horse Park of New Jersey.
"I was actually entered in the 4-short [at Bromont], and I wasn't feeling it at the time, so I moved down to the two-long and had a blast enjoying the competition and being with my horse. Then I moved back up to advanced, and I feel great now," she said. "Nothing really scares him. That's one of the problems. That horse will not stop, no matter what. I have to remember to keep my leg on. I think that's part of the problem with our falls. When I would get nervous, I would end up pulling to the fence, and he would say, 'Well, we're going to jump anyway because that's what I do,' so I needed to be able to support him as well when he gets so bold."
Jules is looking forward to the fall season where she's hoping to compete at a CCI4*-L and start competing her 6-year-old Irish Sport Horse OBOS Impherno.
The Event at Rebecca Farm runs July 20-24. A full schedule can be found here, and the competition will be livestreamed by Ride On Video.