Pre-pandemic, Alex Reed was making a nearly 50-mile trek from her job in Washington D.C. to The Plains, Virginia, to see her horse On Broadway. The commute could take anywhere from an hour to 3 ½ depending on Northern Virginia's infamous traffic.
These days, a flexible schedule working from home has helped her beat the worst of the traffic, have a little less stress and balance a full-time job with aspiring to the advanced level in eventing.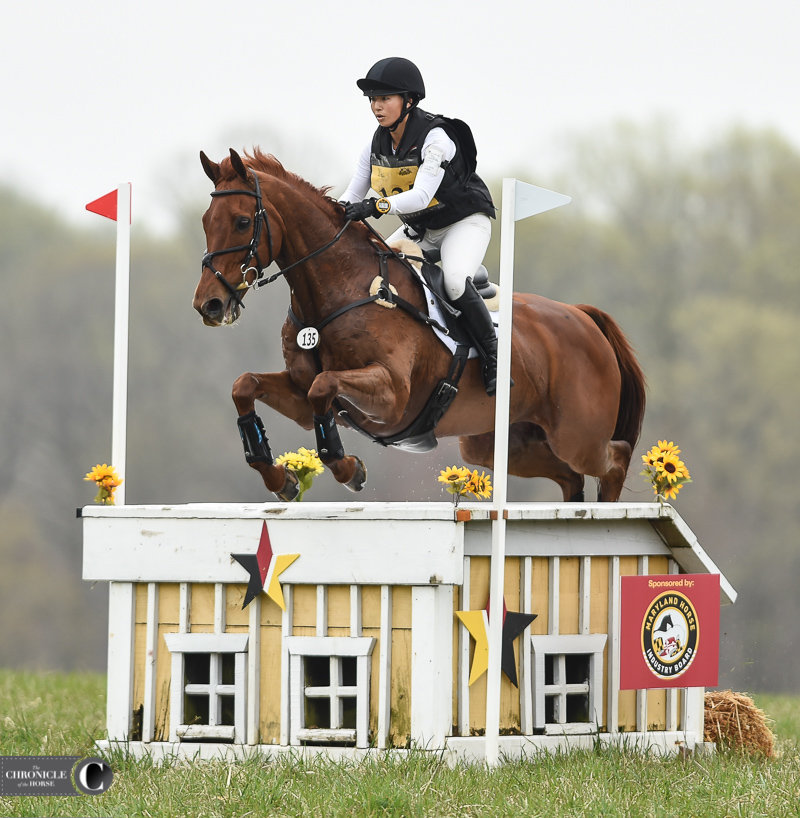 Reed and "Katz," a 14-year-old Thoroughbred gelding (Mass Market—Catz, Catrail), are headed to the Jersey Fresh International CCI3*-L this weekend coming off a recent win in the open intermediate division at the Fair Hill Horse Trials, held April 9-11 in Elkton, Maryland.
Reed, 25, got Katz, an off-the-track Thoroughbred, when he was 5 from Jon and Suzy Elliott of Aspen Farms in Washington, where she's from. She's brought him from beginner novice to advanced, although their last couple of advanced starts haven't gone according to plan.
"I had a couple of rider stickability issues earlier this year, so I'm hoping after Jersey we can make a plan to move him back up to advanced," she said.
Reed started out in Pony Club and went preliminary on another horse before coming east to the University of Virginia, where she double-majored in political and social thought and economics. She rode with Kim Severson and worked a summer for Jan Byyny during college, and she now trains with Byyny primarily.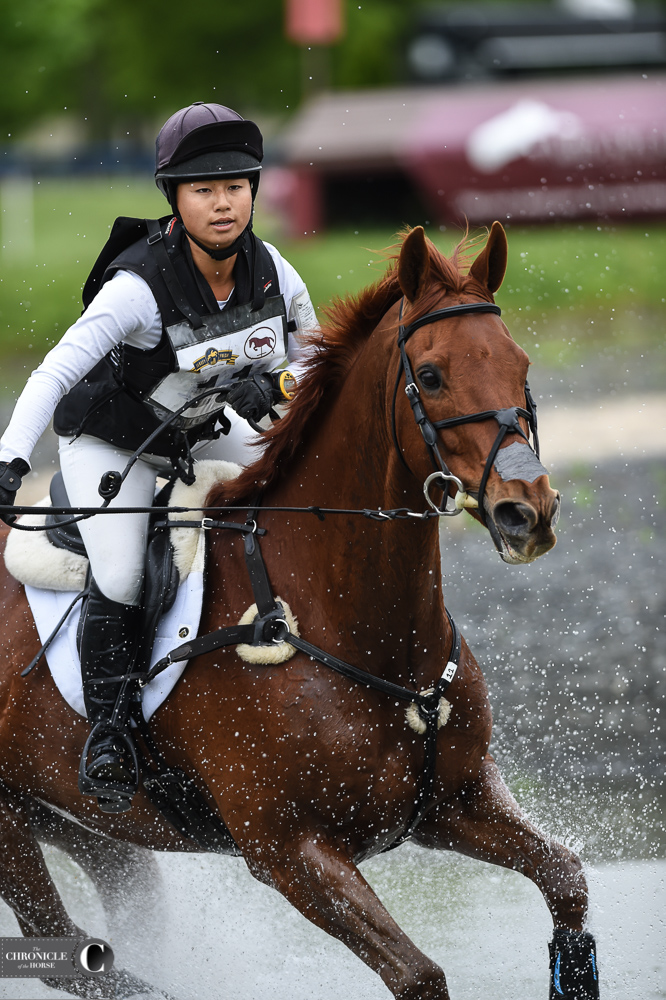 She works at a global health NGO called Popular Reference Bureau in Washington, D.C.
"It can be a tough balance," she said of riding as an amateur and working full-time. "In the summer I wake up early and drive out to the barn and ride early and work out there a little bit and drive back during lunch."
Reed is hoping for a good finish at her second Jersey Fresh with Katz. The pair completed the CCI3*-L there in 2018.
"Like a lot of Thoroughbreds, he has a lot of energy," she said. "Throughout the winter it can be difficult. I've been bucked off many times! But he really is a good boy, and he loves cross-country and really wants to please and loves to gallop and jump. We had trouble early on in his career because he was spooky at the water and skinnies, but he has really learned to find the flags and really wants to jump."
The Jersey Fresh International Three-Day Event will take place May 5-9 at the Horse Park of New Jersey in Allentown.
Follow along at coth.com all weekend for more from Jersey Fresh.