Tokyo—Aug. 2
Poland's Fantastic Frieda, ridden by Joanna Pawlak, was the only horse spun at the second horse inspection for the eventing at the Olympic Games this morning in Tokyo.
The U.S. squad of Vandiver (ridden by Doug Payne), Tsetserleg TSF (ridden by Boyd Martin) and Z (ridden by Phillip Dutton), plus traveling reserve Mai Baum (ridden by Tamie Smith), all passed without issue. All members of the leading British team, including first-placed Ballaghmor Class ridden by Oliver Townend, did as well.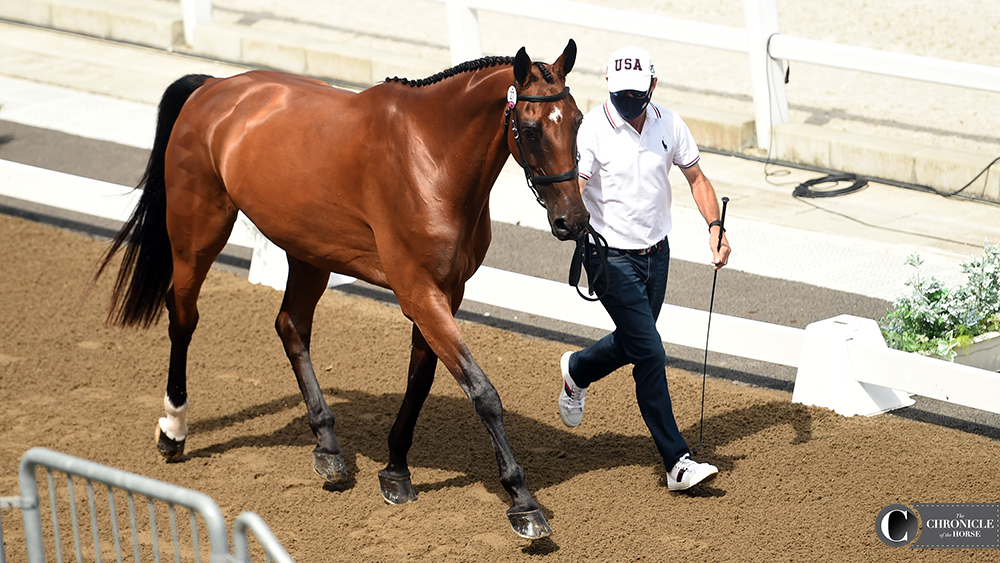 Due to the new rule implemented with the advent of three-member Olympic teams, some riders who fell off or were eliminated for a technical reason, such as missing a fence, on yesterday's cross-country were presented this morning and are continuing on in the team show jumping at a penalty of 200 points for the team total. Riders aren't allowed to continue if they were eliminated for a horse fall, lameness, abuse of horse or disqualification.
Teams also have the option to substitute in their reserve horse for veterinary or medical reasons, which will incur 20 penalties.
We'll provide an update on which teams are choosing to use the substitution rule before tonight's show jumping, which begins at 5 p.m. local time, 4 a.m. Eastern Daylight time.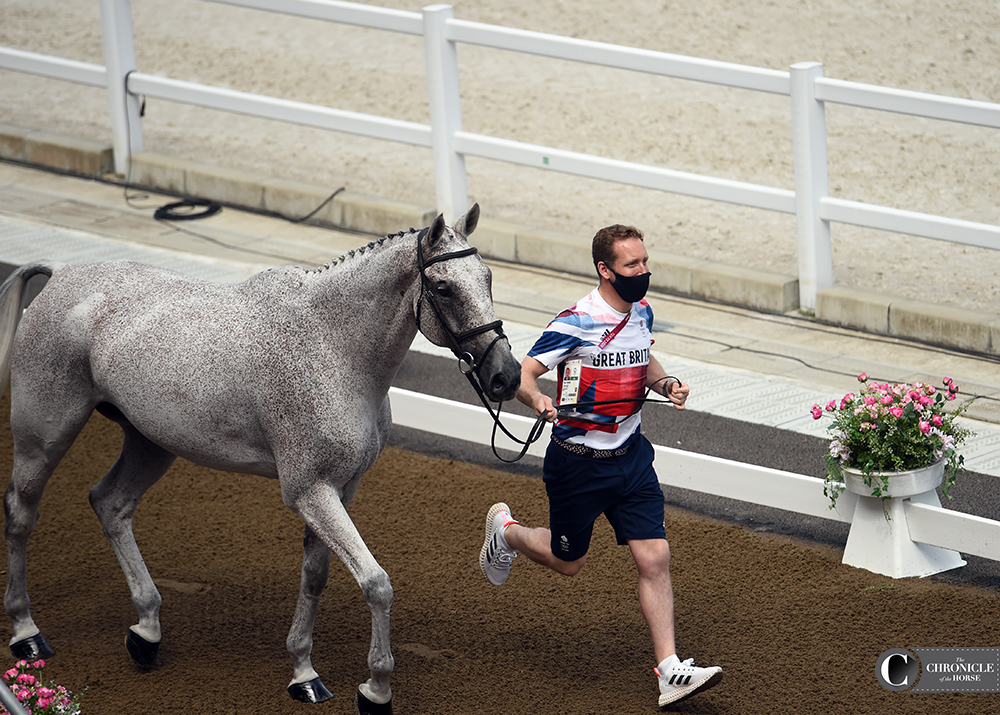 See the team and individual standings after cross-country or read our report from yesterday.