Tokyo—July 29
Banderas, ridden by Poland's Pawel Spisak, was the only horse spun at the first eventing jog at the Olympic Games, and the country's traveling alternate, Jan Kaminski on Jard, will now compete on the team. All other horses presented passed this morning in Tokyo.
Lauren Billys' Castle Larchfield Purdy (Puerto Rico) was also sent to the holding box but was accepted on reinspection.
The U.S. squad presented Phillip Dutton's Z, Doug Payne's Vandiver, Boyd Martin's Tsetserleg TSF and team alternate Tamie Smith's Mai Baum, and all passed without issue.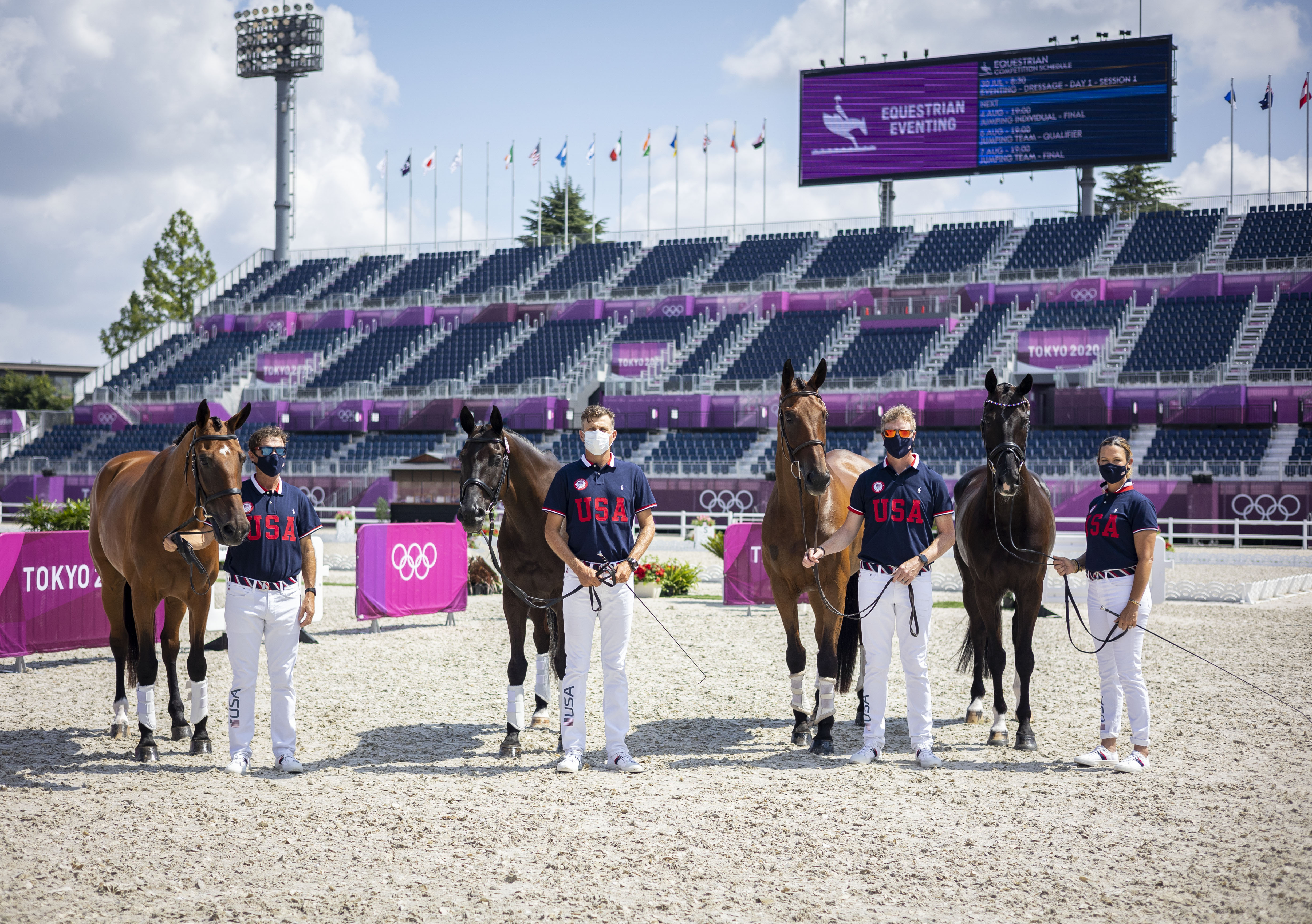 Canada's Jessica Phoenix withdrew Pavarotti before the first horse inspection, which leaves Colleen Loach with Qorry Blue D'Argouges as the sole representative for that nation.
"Today we have made the heartbreaking decision to withdraw Pavarotti from the Tokyo Olympics due to a minor injury sustained on our last gallop," Phoenix posted on her Facebook page. "While I'm devastated that Rotti will not get to compete and show his talent on the world stage, I'm thankful that he'll be back to his usual self soon. I'm blessed that our Canadian riders are a tight group of supportive teammates who rally around each other in our times of need."
Eventing dressage begins tomorrow at 8:30 a.m local time, 7:30 p.m. Eastern, and then continues with additional sessions Friday afternoon and Saturday morning before cross-country takes place Sunday morning at the Sea Forest venue.
The U.S. team has drawn third in the order of countries. See the full order of go here.