Lexington, Ky.—Sept. 4
Ansley Callanan had always struggled with confidence when jumping, even though she picked up eventing as a law student and loved it.
She grew up doing hunters and the Intercollegiate Horse Show Association program at Georgia Southern University before getting into eventing with a pony hunter-turned eventer.
When she moved to Stokesdale, North Carolina, for a job, she found trainer Morgan Hiller, who had a Thoroughbred in the barn who needed a job.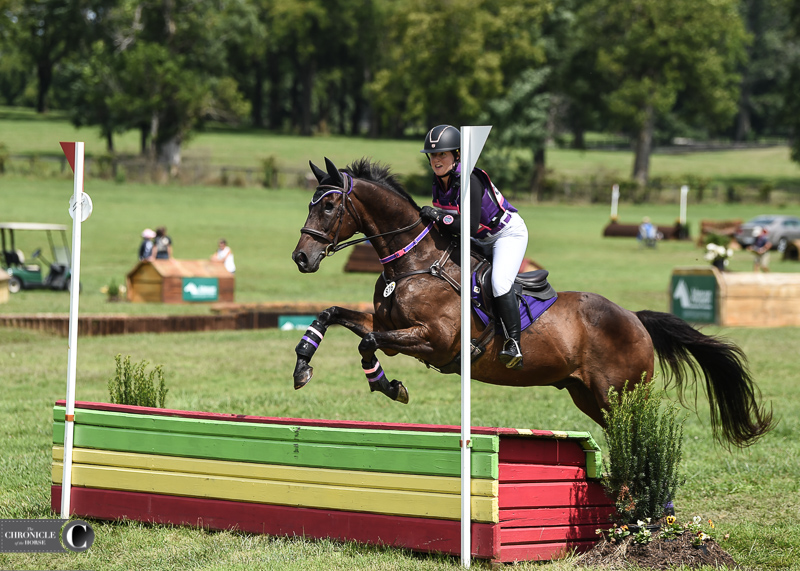 Callanan wasn't sure a big Thoroughbred with a forward stride would be right for her, but Hiller insisted Silly Wabbitt (Close Up—Tweal's Princess, Talc), or "Rocky," would be a good match.
She was right. And now Callanan is competing at the U.S. Eventing Association American Eventing Championships this weekend in the beginner novice rider championship.
The 18-year-old gelding owned by Jammie Thompson had competed to intermediate, but in 2017 he lost his left eye in an accident while competing with barnmate Jessica Copeland. He was unloading at a horse show and spooked or slipped coming off the trailer, which Callanan said was very uncharacteristic of him.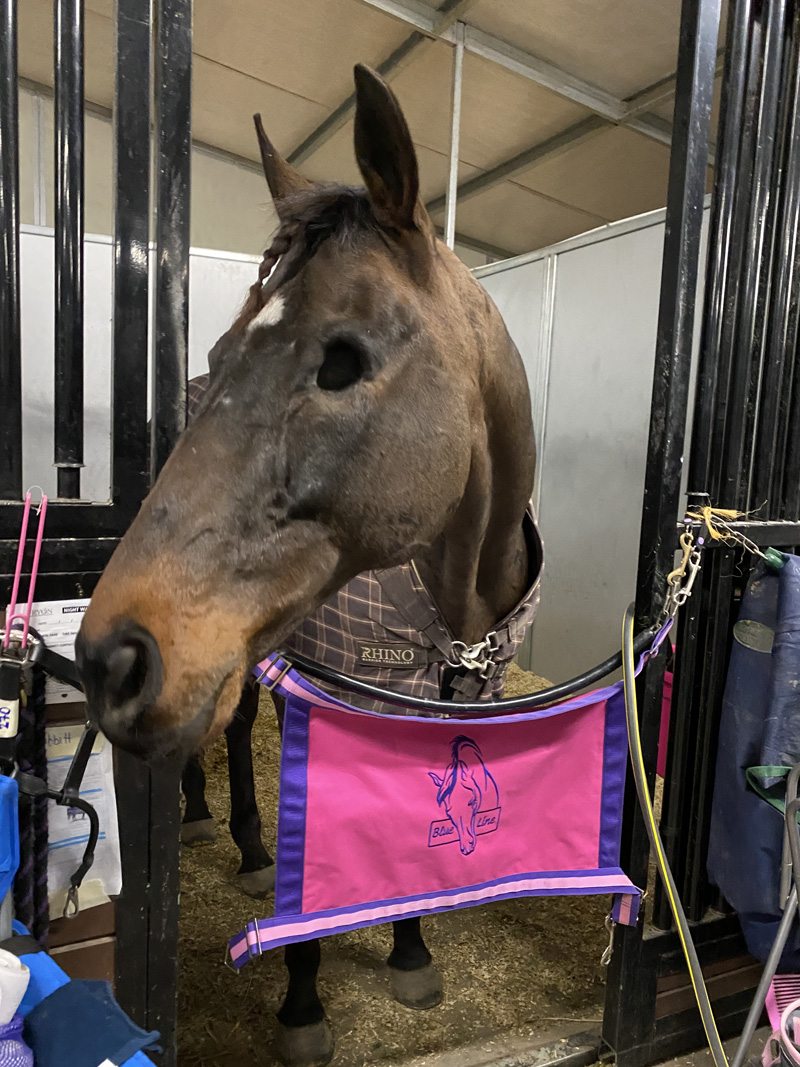 "By the time they caught him, the halter had damaged his eye beyond saving, so it was removed at NC State, and he was back running training one month after he lost his eye. He's only had one eye the whole time I've known him," she said.
When Callanan took over the ride, she'd been stuck at the 2'-2'3" level because of confidence issues.
"Rocky's really been able to unlock my confidence and give me the amazing safe packer ride that every amateur hopes for," Callanan, 31, said. "I have leased probably four or five horses after retiring [my former horse], and they were all great teachers in their own ways, but I just couldn't find the confidence or get past the fear of jumping to get out and go to events. I actually retired once from a maiden horse trial, which is 2'3", on a former one-star horse! He's amazing, even without the eye, but then you add the fact that he only has one eye, and he's still packing me around all these events. It's somewhere I never thought I'd be, so I'm super grateful to have him and have this opportunity."
Callanan, who's a corporate lawyer for Volvo trucks, said she think Rocky doesn't care much about missing his eye.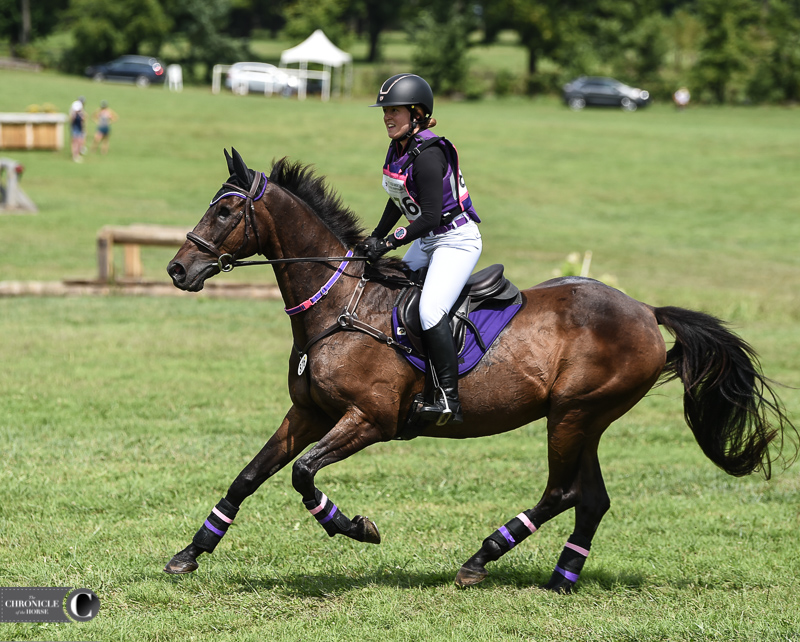 "They were worried when he first lost his eye because he can be a little quirky and has things he's particular about, so they weren't sure how he would do," she said. "They slowly started bumping him up after he got home, and he acted like he hadn't even lost it. He's been great ever since. He'll jump everything cross-country, and he's taken me to my first coffin combination, my first ditch and wall, first corners. He's shown me the ropes. When I show him sometimes in the pure jumpers for fun, I'll sometimes take the longer turns just so he has time to see it off his blind side, but he's amazing. He'll still slice and dice."
Full results I Live Stream I COTH's Coverage I Schedule I Course Maps