Devon, Pa.—May 25
They might be one of the newest traditions at the Devon Horse Show, but they're also one of the most popular. The children and ponies of U.S. Pony Racing took the Dixon Oval for two races in the WIHS Shetland Pony Championship Races on May 24 and 25 during Devon, madly dashing with fluffy manes a'flying around two circuits of the ring with jumps and then a stretch run down the middle of the ring.
On May 25, Alice Nolen-Walston led the field from the fall of the flag to the finish line, riding Olney Phunny Bones, a 13-year-old silver dapple gelding (Olney Xerxes–Olney Whoopee). Nolen-Walston and Olney Phunney Bones went to the front in the first turn and stayed there the whole way, holding off a determined challenge from Taylor Brinsfield on Knight's Taffy, an adorable and game paint mare.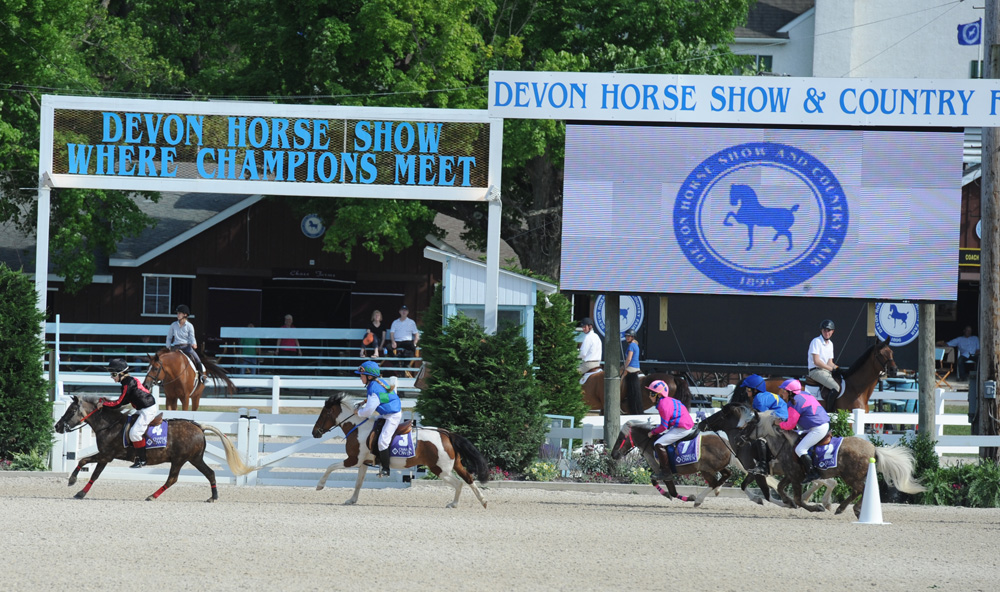 Olney Phunny Bones and Nolen-Walston (left) leading from the start.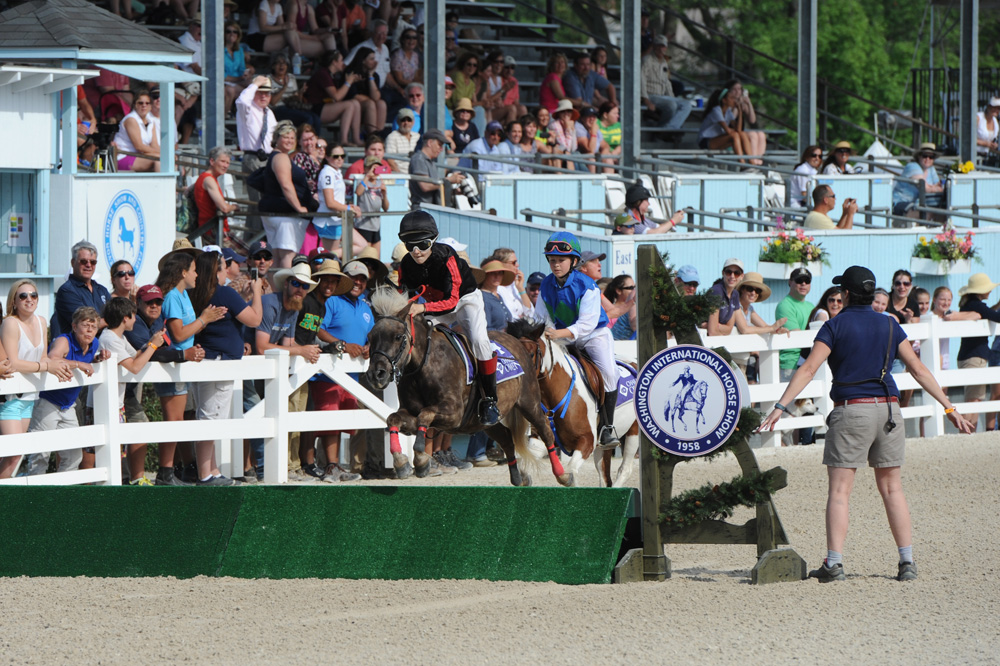 They kept their lead over the jumps…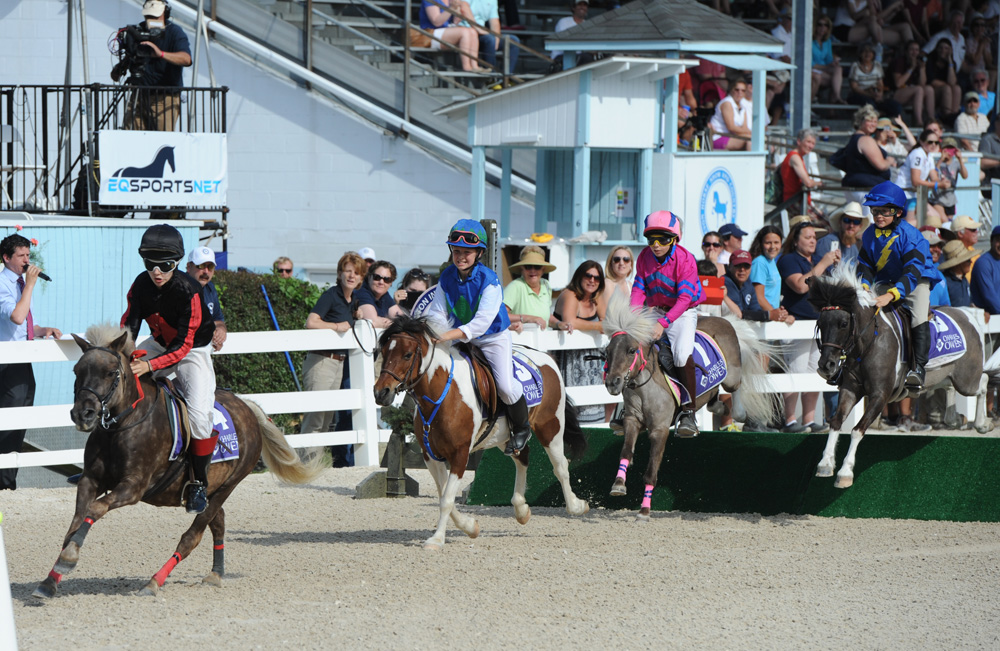 On the first lap, Olney Phunny Bones and Nolen-Watson had a good lead over Knight's Taffy and Brinsfield (second left), pony racing veteran Cricket and Theo Sushko (second right) and Sail The Sun with Phineas Westerlund (right).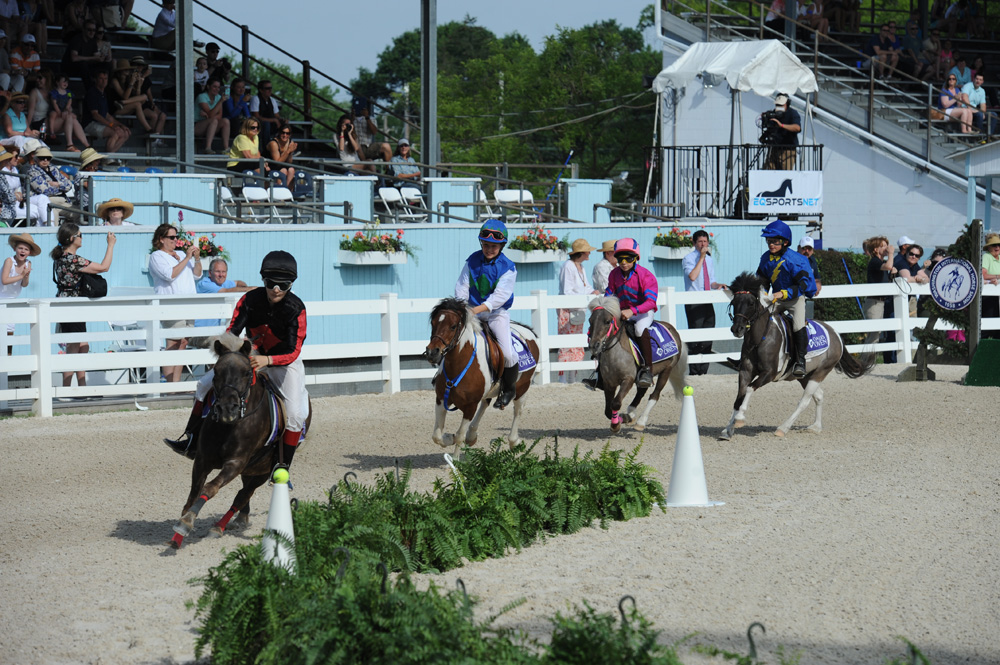 And they widened the gap between them and the field into the turn.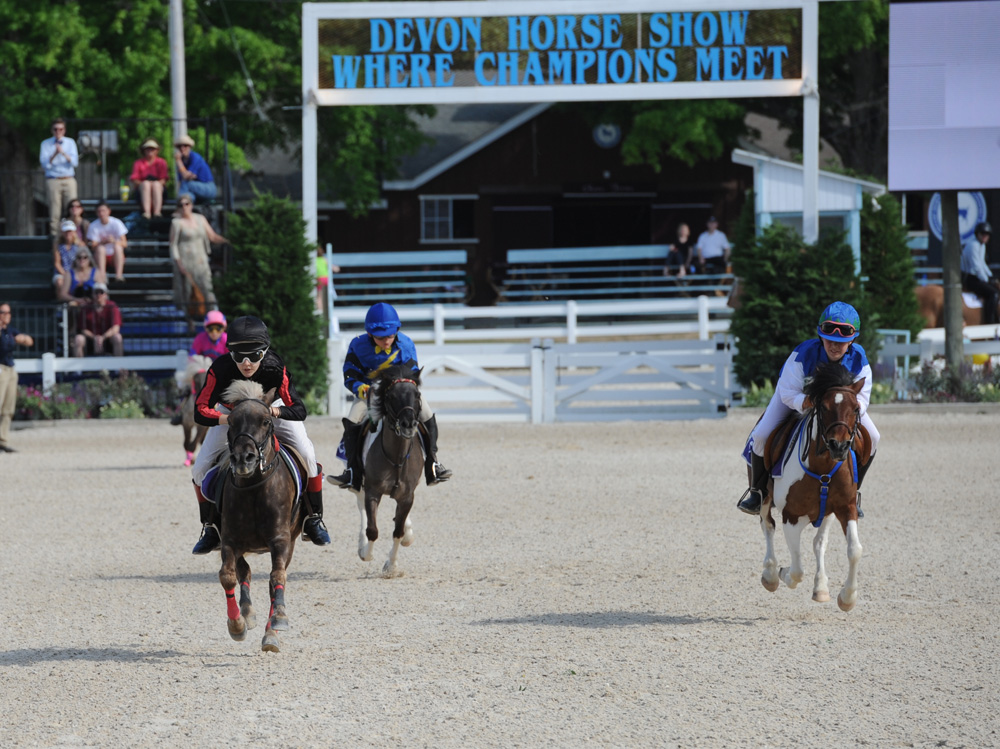 Coming down the final stretch, Olney Phunny Bones and Nolen-Walston (left) had to hold off Knight's Taffy and Brinsfield's (right) charge. Sail The Sun and Westerlund (center) finished in third.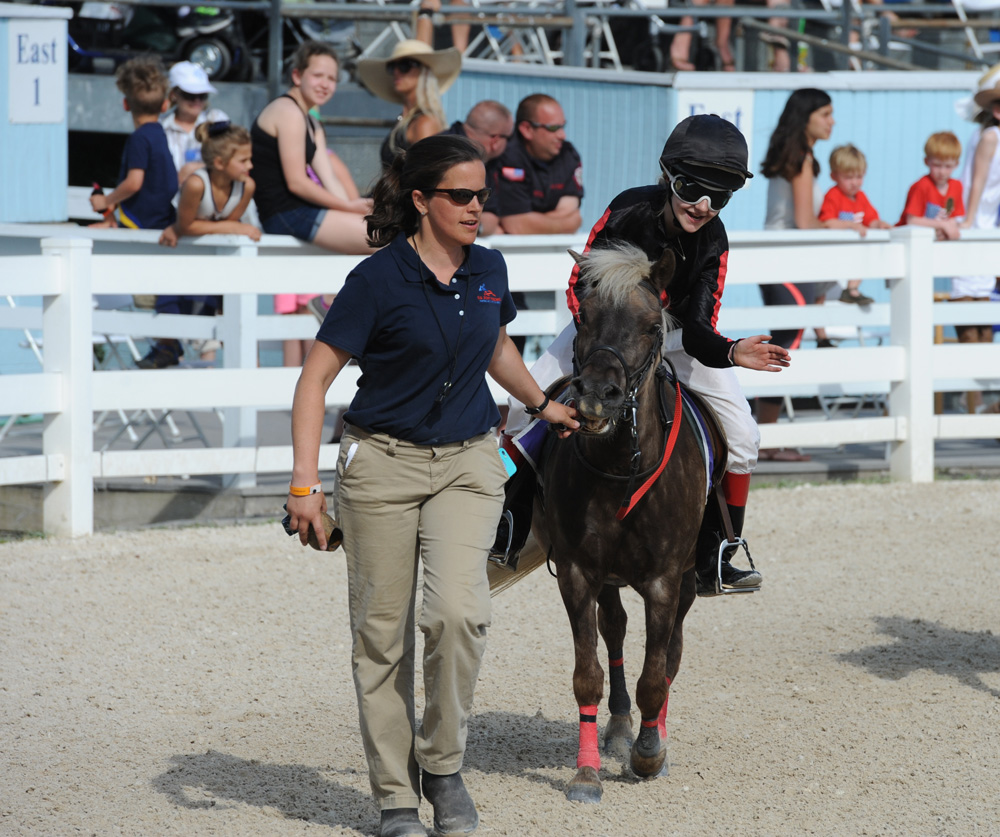 Nolen-Walston gave Olney Phunny Bones a big pat as race director Regina Welsh led them to the winner's circle.
Want to know more about U.S. Pony Racing? Check out their website.