Lexington, Ky.—Aug. 15
All week at USEF Pony Finals, Olivia Sweetnam has been coming to the ring during awards ceremonies to smile for photos. But she's always been the second to last to get her ribbon, never the one to get the champion ribbon. In Sunday's Marshall & Sterling USEF Pony Medal Final, however, that changed.
"I got four tricolors and all four of them were reserve—until now," said Sweetnam, who topped the field of 197. "I was so happy—if anyone told me that I was going to Pony Finals to have four tricolors, I would cry."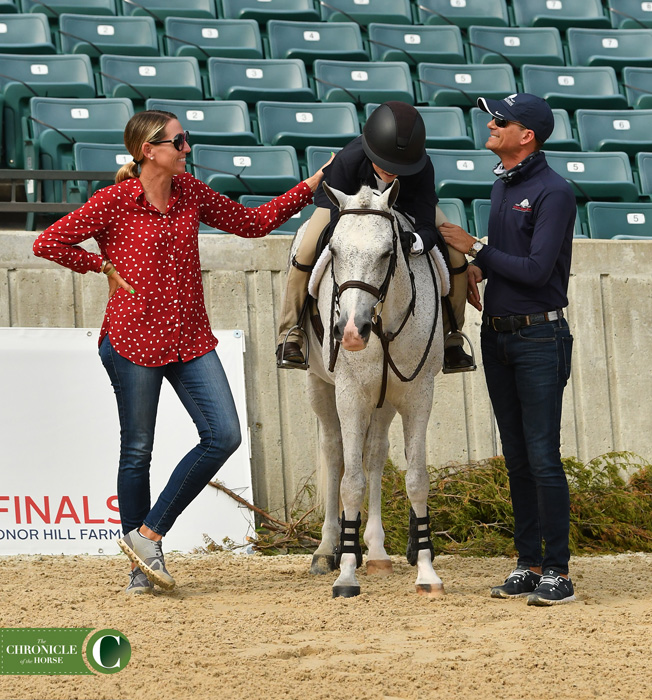 This morning Sweetnam, 12, nailed Jasen Shelley's first round track—which included several long broken lines, a trot jump and a halt—to go to the top of the standby, where she stayed all day.
Before the second round, she practiced tight turns in the schooling area then showed off the slickest track she could to impress judges Danny Robertshaw and Lynn Forgione and stay in the lead.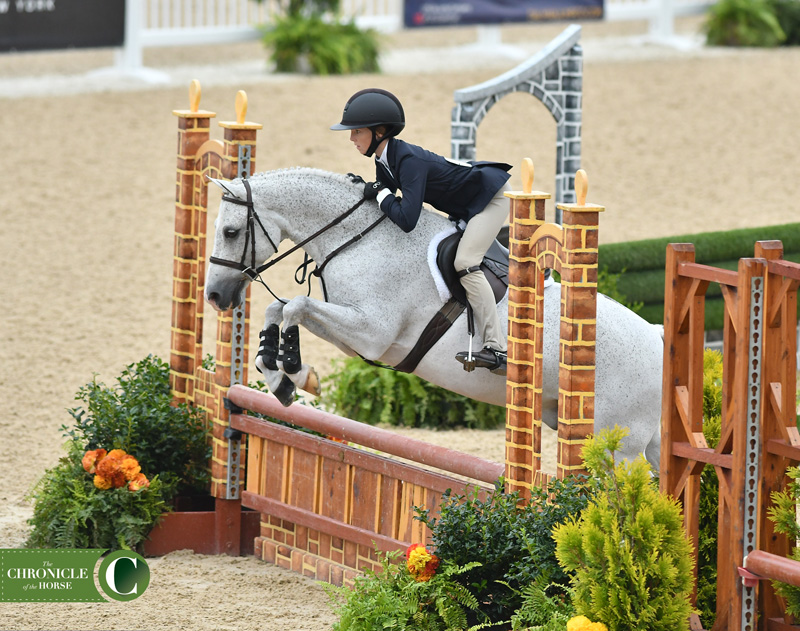 McKayla Brombach held onto her second-placed position after the first round and Maddie Tosh galloped up the leaderboard to claim third. Each of the three top riders is the child of professional horsemen.
Sweetnam trains with her mother, Ali Sweetnam, and Danny Arendt, who works for her family's Sweet Oak Farm based out of Wellington, Florida.
"It makes it a lot more fun that we all do it together as a family," said Olivia, whose brother Collin Sweetnam was also in the class and whose father Shane Sweetnam just returned from representing Ireland at the Tokyo Olympic Games. "If we take a step, it's always together."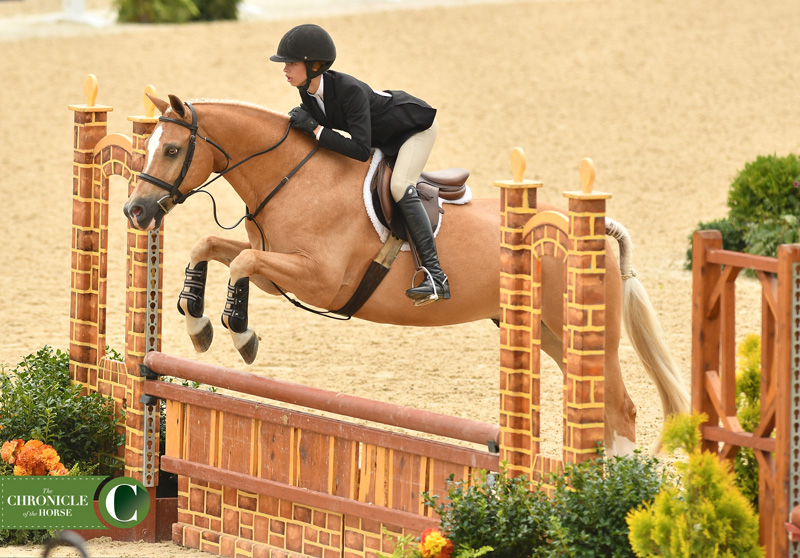 Olivia tacked up her reserve champion from the medium pony division, On Your Mark, for the equitation final.
"He's perfect; I love him so much," she said of the Welsh pony she's been riding for three years. "I can always put pressure on him and know that he won't do anything wrong and if I ever need to pull out something big, he's my one to choose."
Arendt said the win was especially moving thanks to their long tenure together.
"I've been working with Liv for five years and she's the greatest kid; she's so receptive," he said. "We're all family so it means a lot. We've worked really hard. I own this pony with her mother so it also means a lot to me."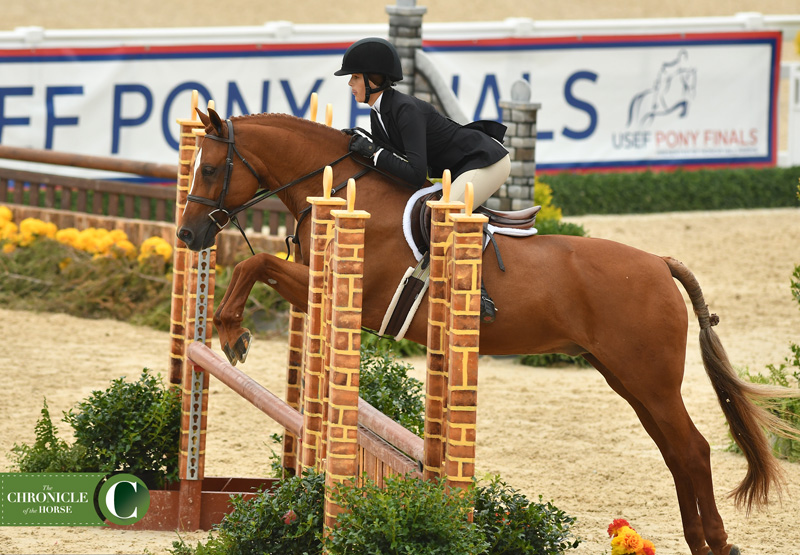 Olivia credited her trainers for getting her to the top of the class.
"They're really supportive," she said. "They always believe in me and my ponies and they bring out the best in both of us.
"We work on flatwork because that is one of my weaknesses, and we work on smaller things because those lead to bigger things and that helps the overall product," she continued. "[I work on] not twisting my body and my position in general and not leaning my body forward to make the distance seem closer than it actually is and just smaller things like that that more have to do with myself than they have to do with the animal that I'm riding."
Next up for Olivia? Horses. She already has a mount she'll be competing in the Taylor Harris Insurance Services National Children's Medal Finals and another she's planning to ride in the 3'6" equitation divisions.
Want more Pony Finals? We've got stories about special competitors here. You can find results at Shownet.biz. Plus make sure you're following The Chronicle of the Horse on social media @chronofhorse.