Ocala, Fla.—Feb. 17
We all know the stereotypes about chestnut mares. They're difficult. They're hot. They have their own opinions, and there's little you can do to change them.
True Blue Mate embodies every single one of them. The 12-year-old Thoroughbred mare was bred in Ocala and sent to Puerto Rico to begin her career as a race horse. But that wasn't what "True" wanted to do, so she made that very clear.
"Every time she was went to go to the racetrack, she'd always throw off the rider and then jump the fence, so they realized she was a jumper," said Natalie Pedley, who now owns and rides the mare.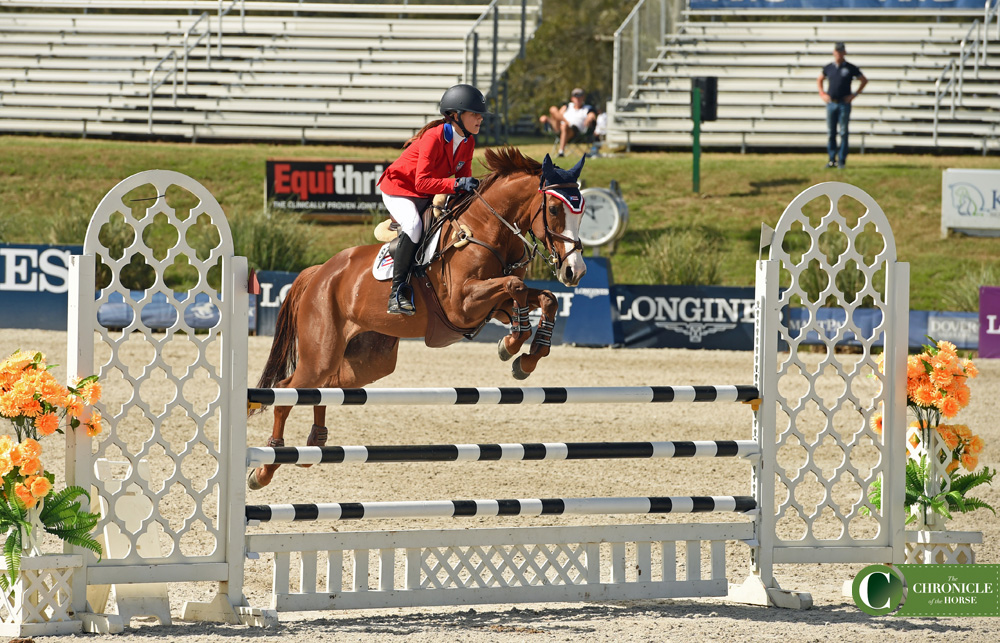 Pedley, 12, first got the mare two years ago, but it wasn't always smooth sailing.
"She used to throw me off and scratch my whole face, but that's what I like about her—that she's challenging," she said.
But Pedley isn't one to back down from a challenge, and she stuck with the mare. They've become an indomitable force and since arriving in Ocala, they haven't dropped a single rail.
So when Team Americas chef d'equipe DiAnn Langer had to pick a combination to break the three-way tie between Americas, Stars and Stripes and Eire in the Nations Cup format FEI International Invitational Children's Team Competition, Pedley and True were an obvious choice.
Team Americas was the only mixed team, with Stars And Stripes and Eire comprised of riders from the United States and Ireland. Both Angsar Holtgars Jr. and Emma Callanan brought two mounts to Ocala, so they joined Pedley on Team Americas on their second horses.
Holtgars was the first in the ring for Team Stars And Stripes, but he ran into trouble when Queretaro got in close to an oxer and went through it, earning them a refusal. They pulled another rail late in the short course, giving Stars and Stripes the third-place ribbon.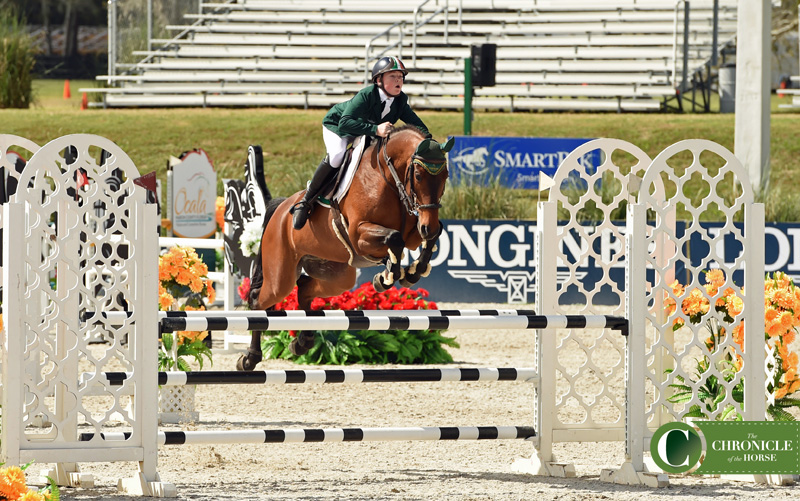 Francis Derwin and Stand By Me was Eire's jump-off representative, and with a blazing time of 39.14 seconds, he put the pressure on Pedley.
She wasn't concerned though.
"[I didn't feel any pressure] because I trust her so much I feel like we're going to be amazing every time we get in the ring," she said.
True's former race horse training came into play as she crossed the finish line at 37.88 to give Team Americas the win.
"In the jump-off, I wanted to win for my team, I didn't want to just win for me," Pedley said. "I wanted to win for my team."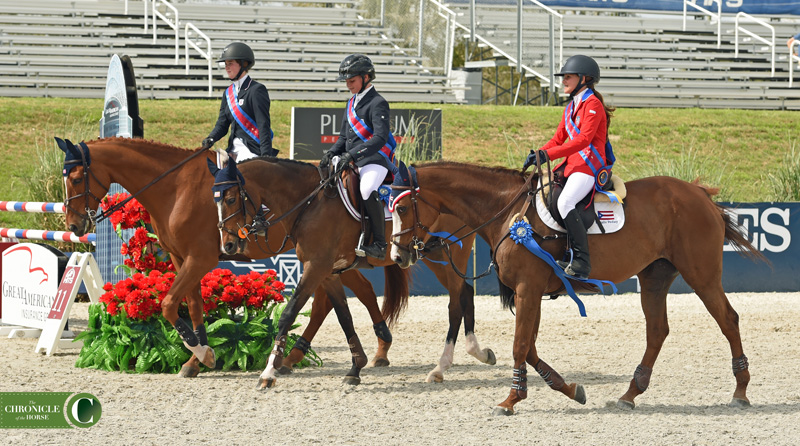 "It was a fantastic weekend," said Langer, who served as chef d'equipe for both Stars And Stripes and Americas. "It was fantastic for their learning curve, both educational and opportunity for competition.
"Our riders really get on these teams in order to experience at this level early in their careers," she said. "How to manage their horses; how to handle their nerves; how to make it work for the whole team. It's a process that doesn't just happen."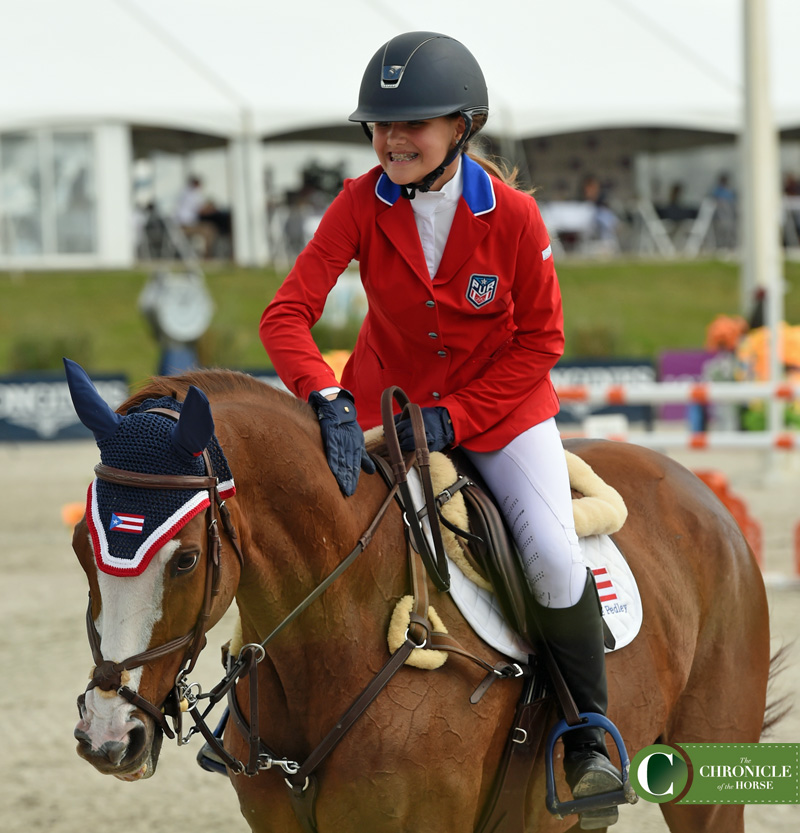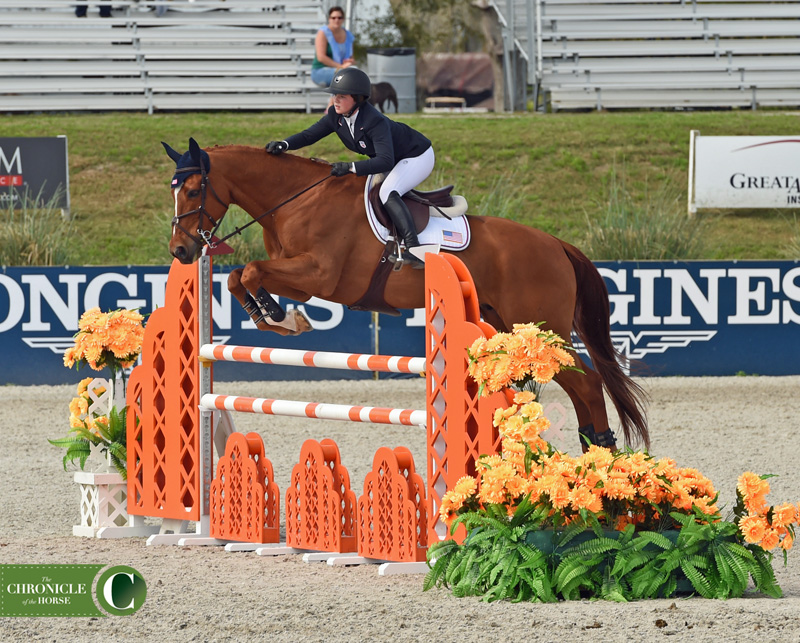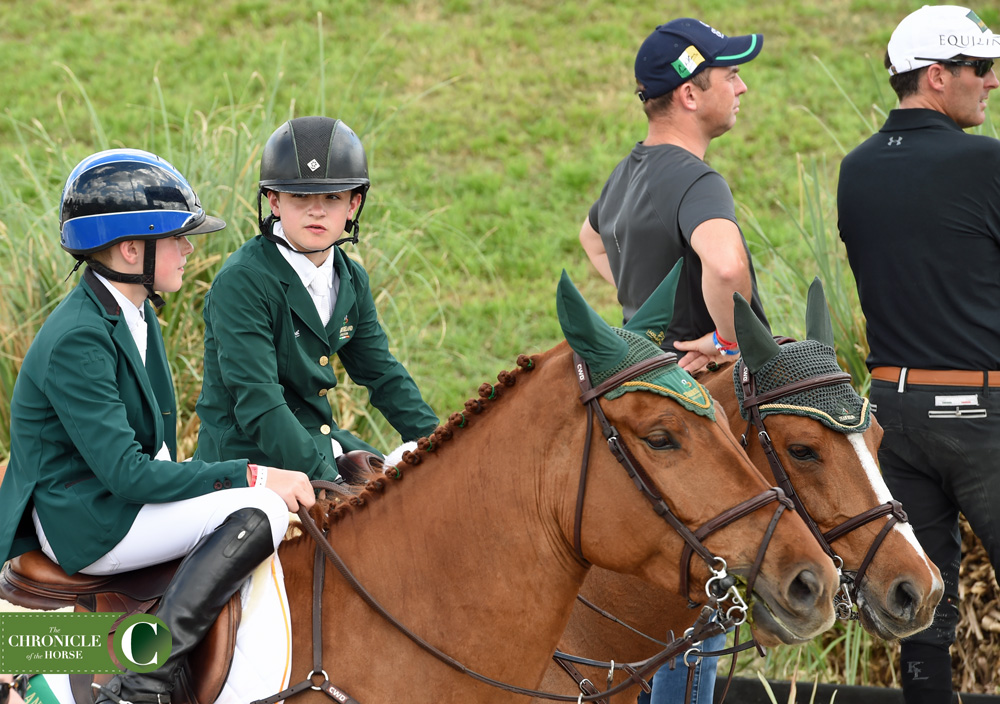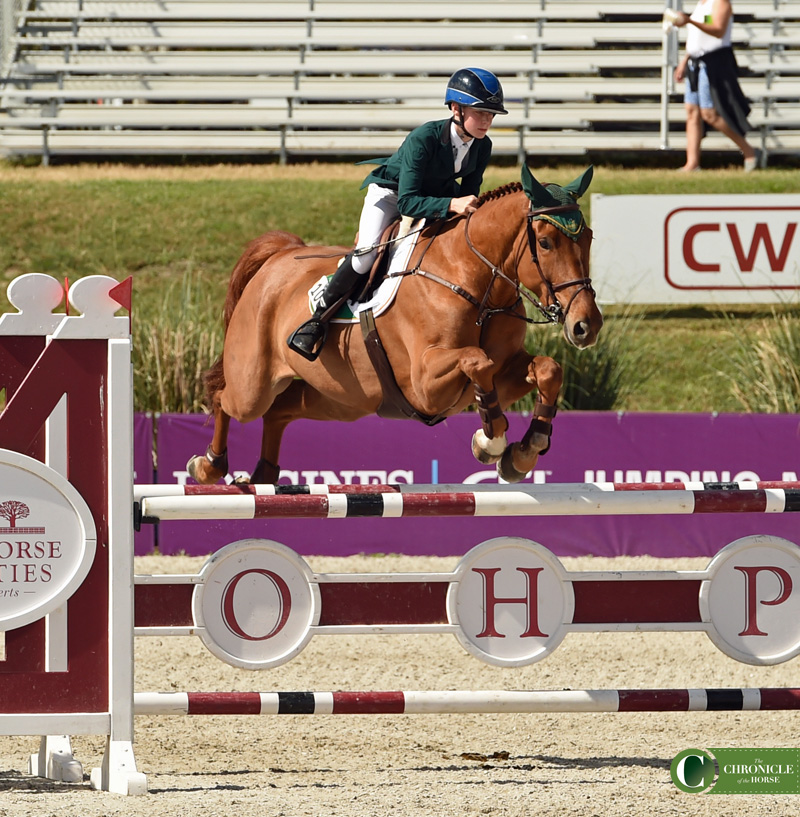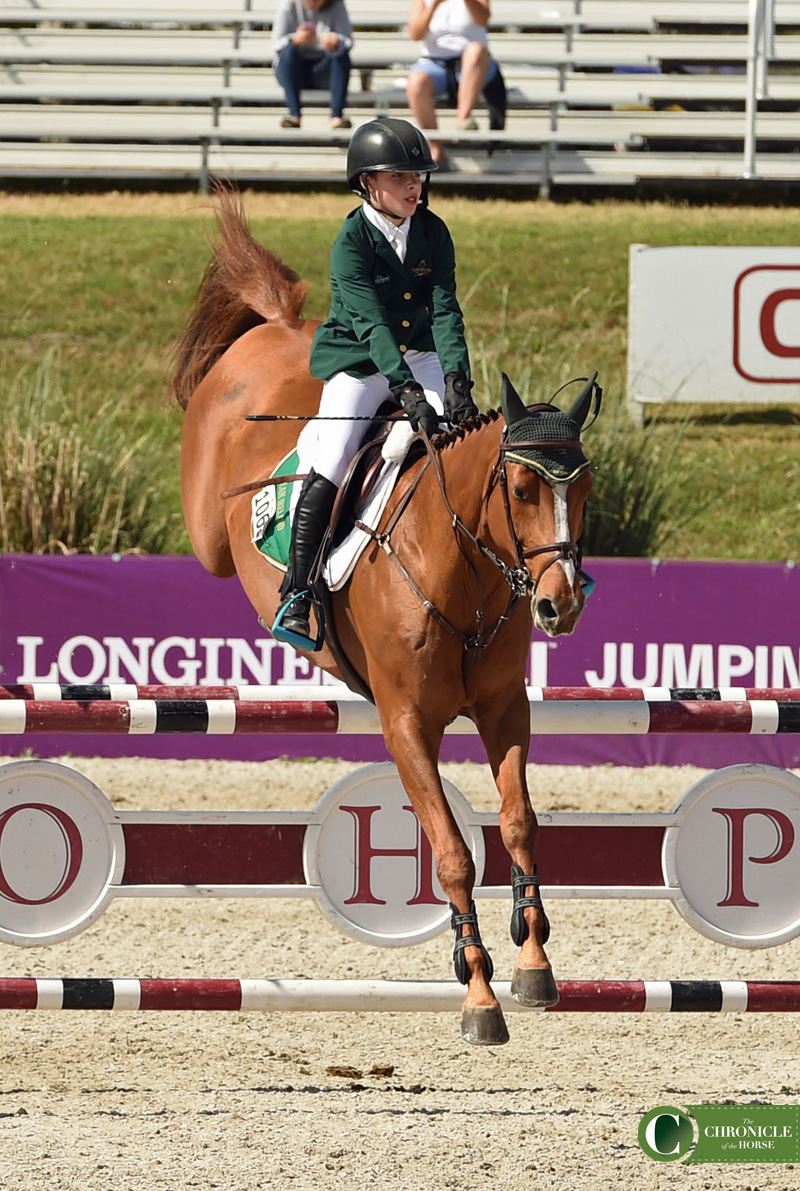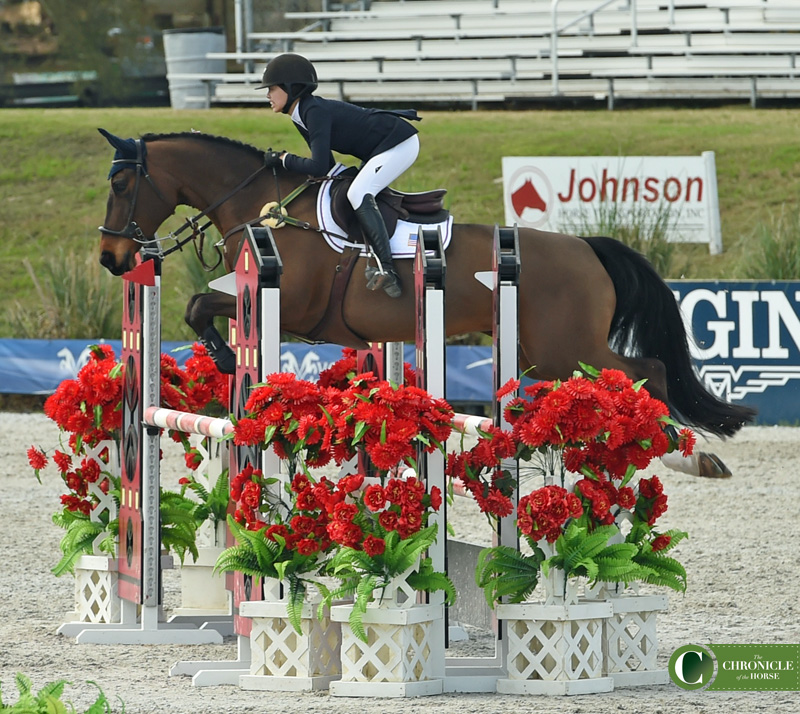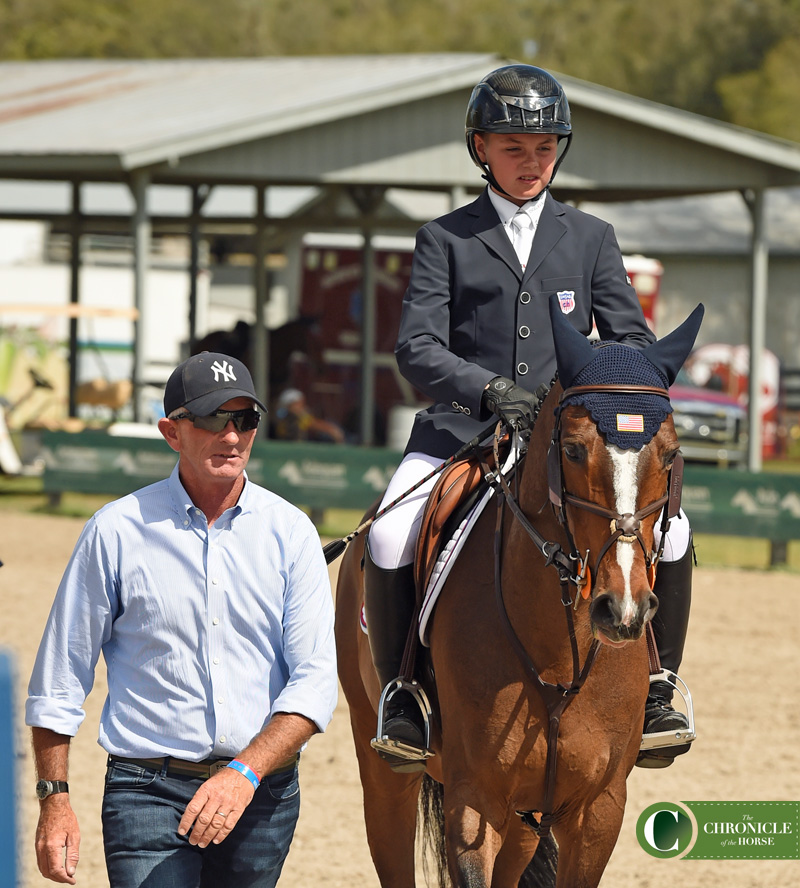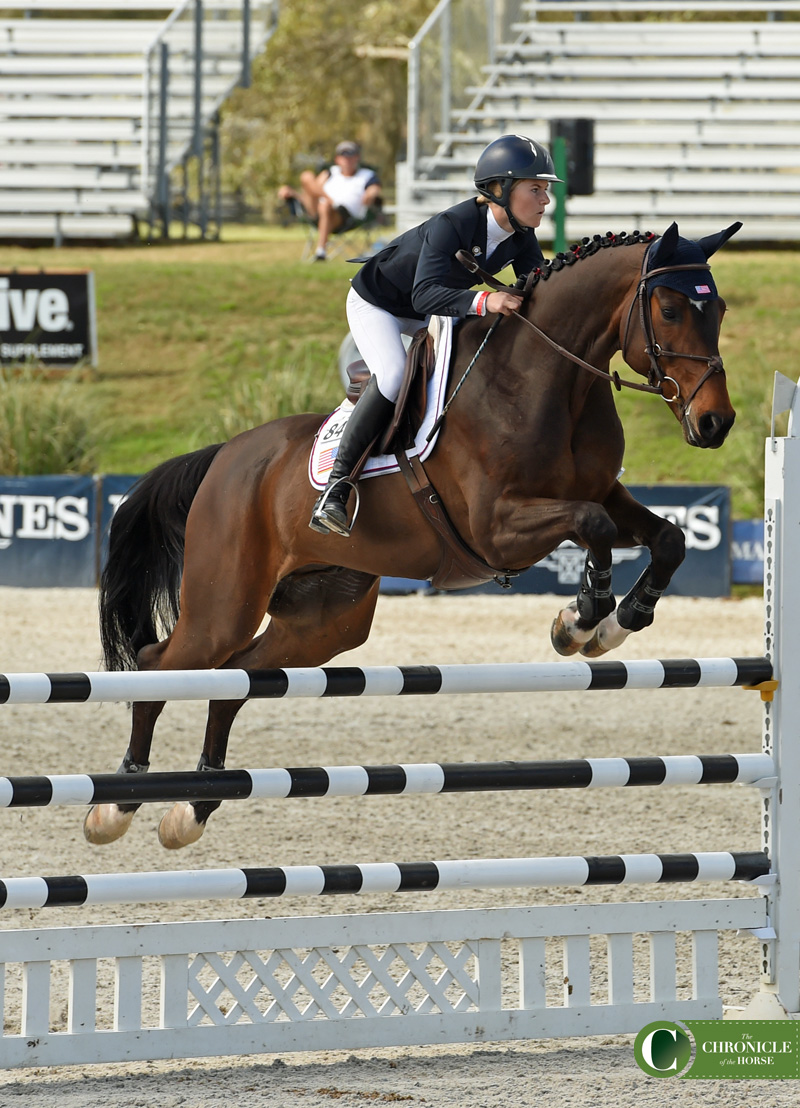 Want more HITS Ocala? Read all of our coverage here. Results from the children's team competition are here, and you can find full results from the FEI classes here.