Ocala, Fla.—Feb. 19  
"I don't remember when I last jumped double clean in a Nations Cup and then won the grand prix, so she's now my new favorite course designer," Cian O'Connor joked about Marina Azevedo, the course designer for the HITS Ocala Nations Cup week.
O'Connor and a new ride for him, Seringat, followed up their clutch double-clear performance to help the Irish team win the $100,000 FEI Nations Cup on Friday with an emphatic win in the $100,000 City Of Ocala Grand Prix CSI****.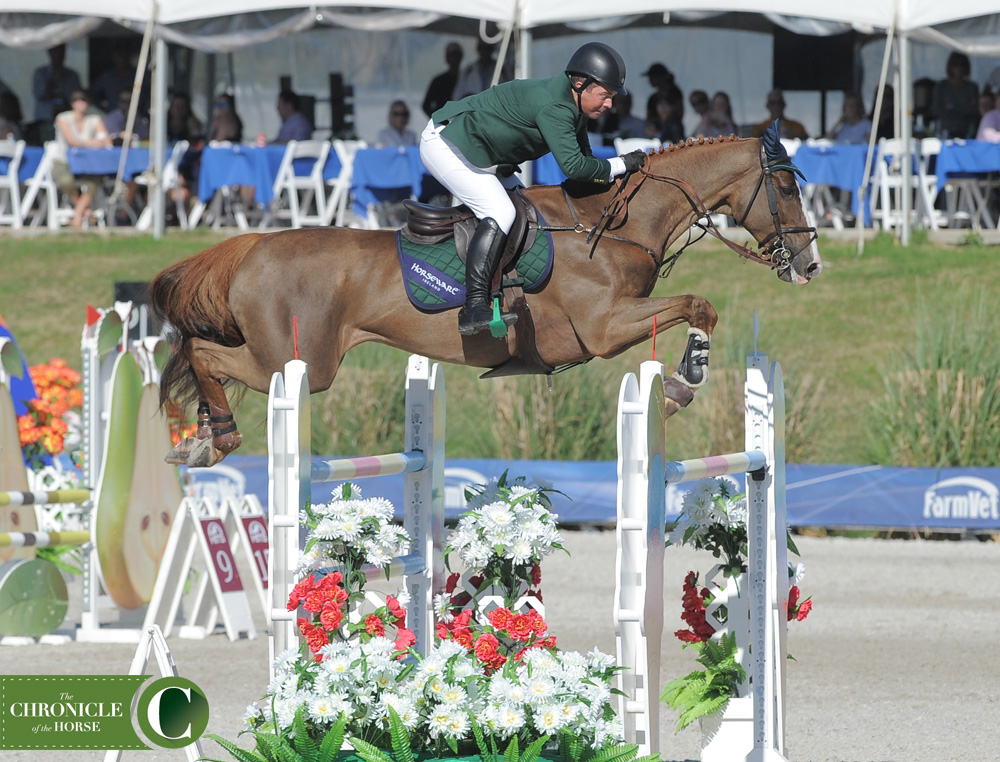 "I haven't really gone against the clock on the horse before and I didn't know how that was going to work out because he can get quite strong," O'Connor said. "The big ring and impressive jumps suited him. The big ring was also very nice; the turns in the first round helped me keep him calm so he didn't get too strong. And in the jump-off, it couldn't have been better because it was a few long runs. It just really worked out our way. I was pleasantly surprised how the horse has developed and delighted to win the grand prix with him."
O'Connor had the luxury of going last in a three-horse jump-off and even though he was chasing veteran speedster Beezie Madden's time, he knew she'd left the door open a bit. Both Madden and Ali Wolff had fit in eight strides from the wall jump to the final oxer, and O'Connor saw one less there. "That was a place where I caught up a bit of time," O'Connor said. "I wasn't sure I was going to be fast enough because I know how fast and smooth Beezie is. But she was maybe a little cautious, coming back in first. If she'd been last she would have beat me for sure."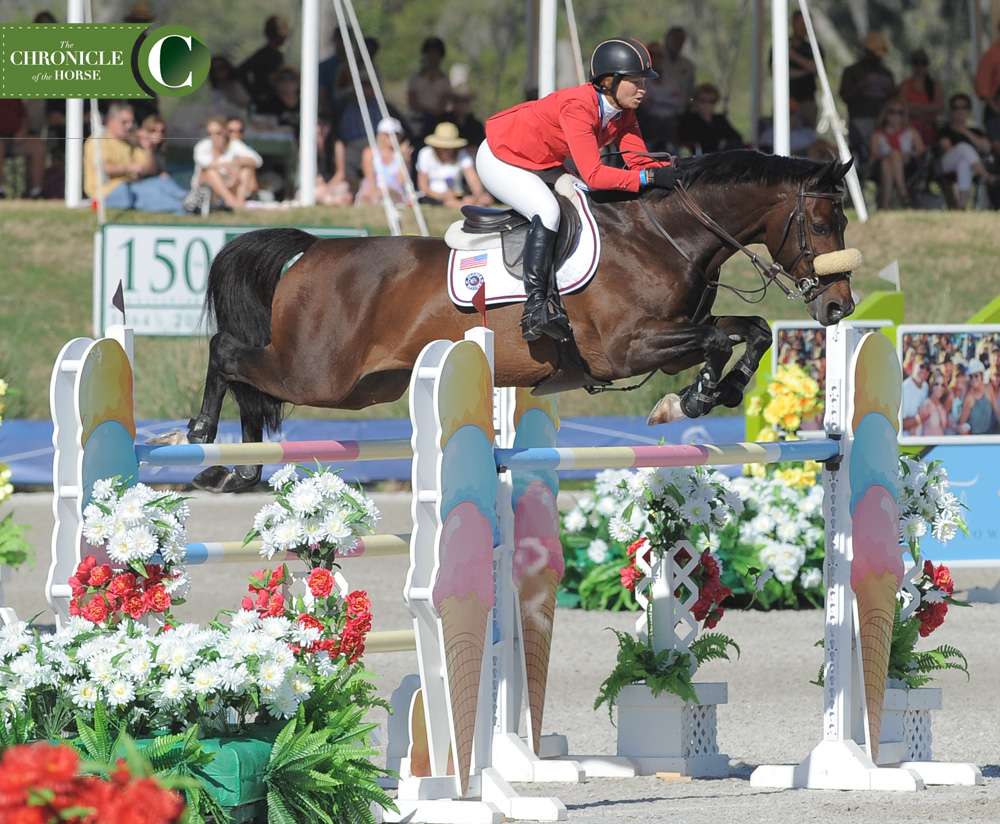 Madden had gone first on Breitling LS, turning in a slick round in 41.43 seconds. "First is a little difficult spot, especially when there are only three in it," she said. "When there are 12, it's easy to figure out—you just go just. I wanted to go fast enough that they'd have risk a bit to catch me.
"In hindsight, I could have done the seven [strides] from the wall to the oxer rather safely. I think I mis-walked that a little when we walked the course. I thought it was there, then I thought, 'Going first maybe it's too risky.' So it probably cost me those 10s of a second."
In the end, O'Connor shaved just .21 seconds off Madden's time to take the blue. Young rider Ali Wolff, 27, took third behind the two veterans with a clear jump-off round on Casall that fell just half a second short of O'Connor's time.
Canadian rider Isabelle Lapierre was the one who showed the way over Azevedo's first-round course, jumping second in the order and picking up just 1 time fault. Her performance held the lead for 26 rounds as no one could keep all the rails in the cups until Madden and Breitling LS took the ring.
After Madden put a clean round on the board, Wolff and O'Connor quickly followed suit. But Lapierre's 1 time fault held on for fourth place on her Cascha M, and fellow one-faulter Emanuel Andrade clamed fifth with Ricore Courcelle for Venezuela. Shane Sweetnam and Chaqui Z were the fastest first round four-faulters for sixth.
See full results of the $100,000 City Of Ocala Grand Prix and read more in-depth coverage (including how O'Connor prepared Seringat for the week and why Breitling LS wears a shadow roll) in the March 6 issue of The Chronicle of the Horse.
2017 $100,000 City Of Ocala Grand Prix
Molly Sorge / Feb 19, 2017 5:59 pm