Mill Spring, N.C.—Oct. 20
Nouvelle doesn't do things halfway. It means she gallops into the ring for a jump-off ready to win, like she did in the $130,000 Suncast Welcome Classic at the Tryon International Equestrian Center CSI*****. But there's a flip side to that same coin, which her rider Laura Kraut knows well after five years with the mare.
"She's just, the poor thing, she's kind of had a black cloud following her," said Kraut. "She's had a broken pedal bone. She had horrible ovary infections, and we had to eventually remove her ovaries, and then she had a check ligament injury. It's always just when she gets going. And she never does it just a little bit—it's always some giant thing."
But Nouvelle is making her comeback after her most recent setback. She jumped in last weekend's Tryon Equestrian Center $130,000 Suncast Grand Prix CSI***, finishing eighth with two rails in the jump-off.
"Last Saturday she was clear, but then in the second round she had no energy. This was a dramatic improvement," said Kraut. "She feels really good. She was wild today. I rode her back after the prizegiving, and I felt like she could have jumped two more rounds. But she's fresh; she's good. So I'll save her for Saturday night, and I'm excited to jump."
Saturday night's class is the feature of this week at Tryon, the $380,000 Rolex Grand Prix CSI*****.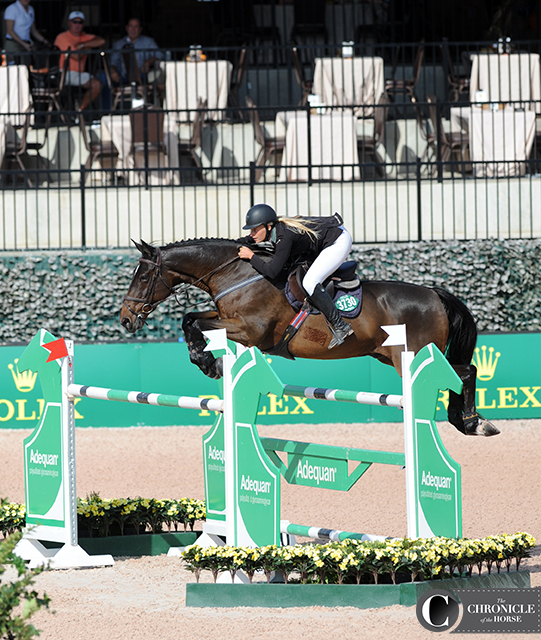 Kristen Vanderveen and Bull Run's Testify. Photo by Lisa Slade.
Fifty-five riders started today's class, with 11 pairs qualifying for the jump-off. When she went in, Kraut was chasing the time (38.73 seconds) Lauren Hough set on Ohlala.
"The only thing I could focus on [in the jump-off] was that I knew Lauren had gone into the lead," said Kraut, who clocked in at 37.74 seconds with Nouvelle. "Since she and I show together week in and week out, and I know Ohlaha is very, very, very fast, I figured I just had to go as fast as I could and hope for the best. It was one of those fun days when it works out."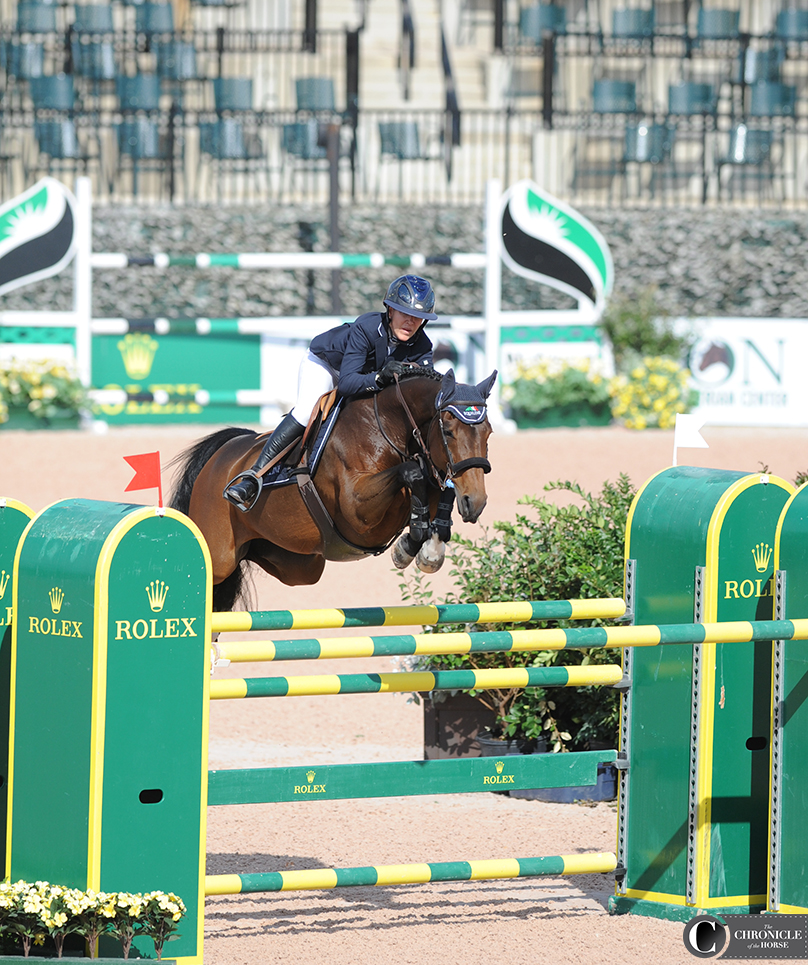 Lauren Hough and Ohlala. Photo by Lisa Slade.
Last to go over the short course, Kristen Vanderveen and Bull Run's Testify stopped the timers in 38.01 seconds, finishing second.
Kraut also jumped Andretti S and Confu in today's class.
"I jumped all three of mine who are here, sort of for different reasons," she said. "The first horse, Confu, I'm planning to maybe jump one more class this week, and then he goes to Washington [International Horse Show]. He jumped beautifully. I made a mistake; I didn't steady him enough for the one line.
"Andretti I've been slowly bringing him back up to that level," she continued. "He's been doing smaller classes this summer. He had a couple down, but I felt like overall he was good. I was pleased."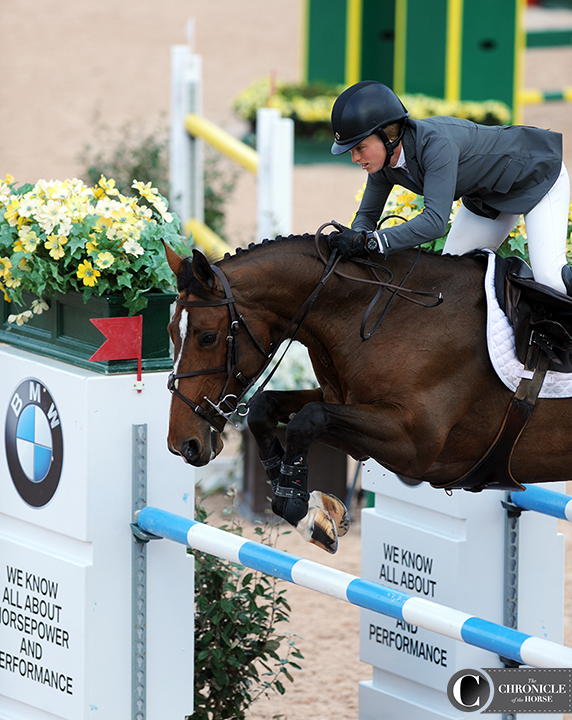 Sarah Segal and Zelda jumped to fourth. Photo by Lisa Slade.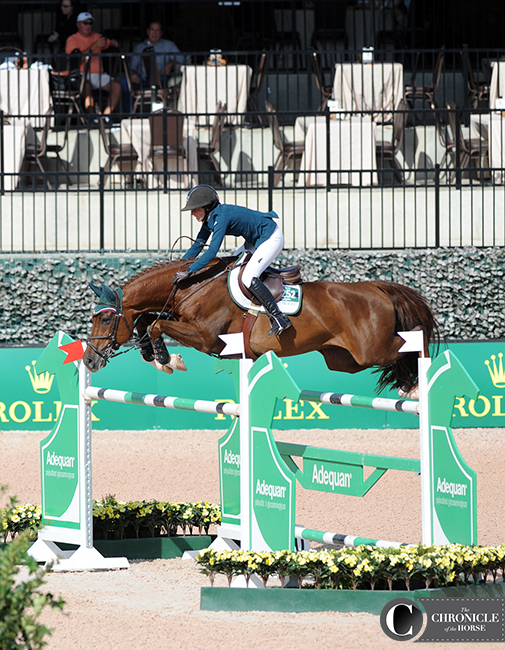 Ali Wolff and Casall were fifth. Photo by Lisa Slade.
See full results from the $130,000 Suncast Welcome Classic.