Lexington, Ky.—Aug. 16
Thirty minutes before the classic round for the Platinum Performance USHJA International Hunter Derby Championship, Tori Colvin was nowhere to be seen ringside at the Rolex Arena.
"Louise Serio, she actually texted me at 7:45 and was like, 'Did you walk? Where are you?' " Colvin recalled. "I was like, 'Well I was on 'Peter' [Private Practice] a little longer than I thought.'  And I got out there at like 7:47, and I was too late."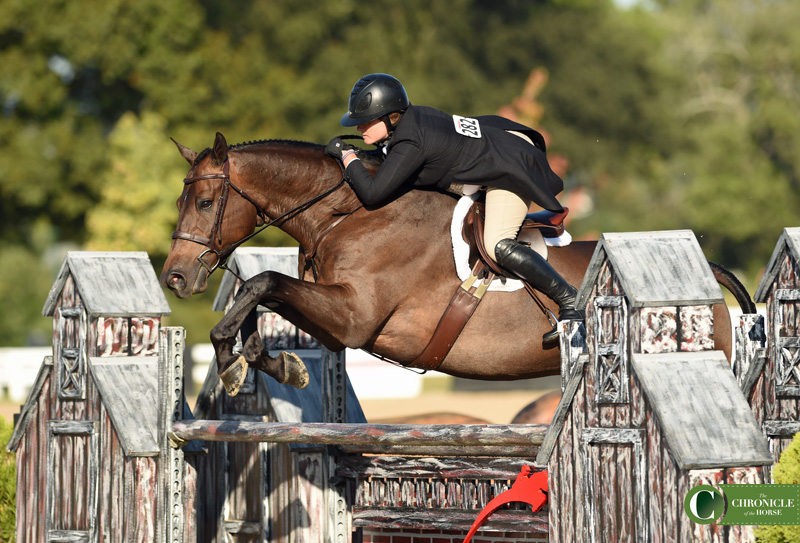 It's almost common knowledge that Colvin skips the course walk before a big hunter derby, so it should be no surprise that she wasn't planning on walking it again this year. But that doesn't seem to stop her from turning in uncatchable rounds.
She went ninth in the order on El Primero, Bryan Baldwin and Meralex Farm Inc.'s 10-year-old Dutch Warmblood (Numero Uno—Zo-Special, Indorado), who is trained by Serio. The pair earned massive scores of 89, 91 and 92, plus the four high-option bonus points for a class-leading total of 284.
Watch Colvin's winning round, courtesy of EQSports.net: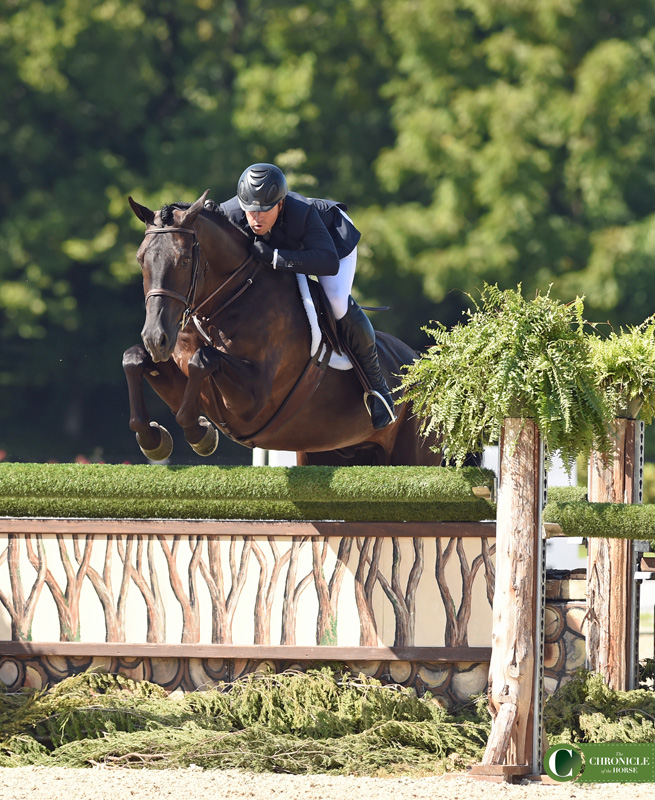 For the balance of the class, the other competitors were racing to play catch up, and no one could touch her. First time championship contender Nick Haness came the closest with Lindsey Schiefelbein's 8-year-old warmblood (Ustinov—Lady Deister, Douglas) Verdict with a score of 276 for second.
"It feels great," said Haness, who came from Temecula, California, to compete. "I was happy with yesterday's results [when I was fourth in the Platinum Performance USHJA 3'/3'3″ Green Hunter Incentive Championship] and whatever happens today happens, so it went well was a bonus, and I'm really excited for the rest of the week."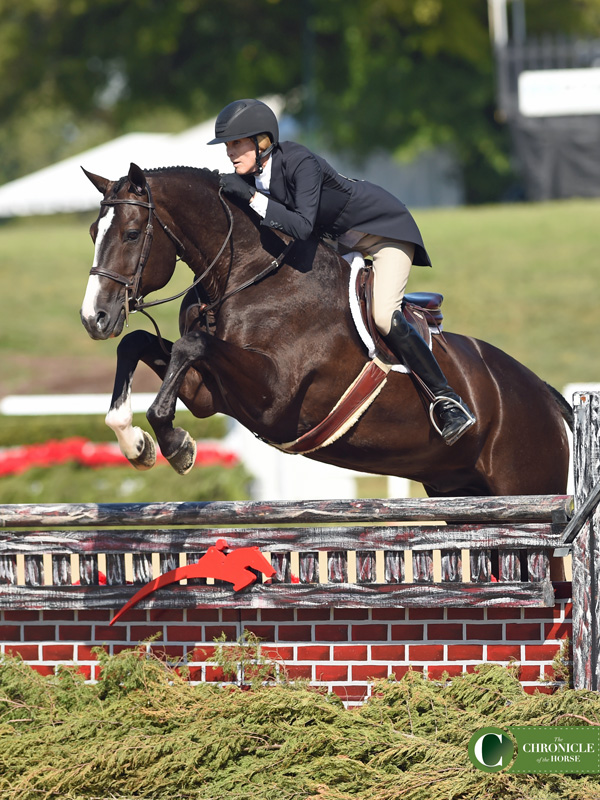 The West Coast had plenty of representation at the top, with Jenny Karazissis taking the third spot with Really on a score of 270.5.
"I couldn't be happier. I'm really, really pleased," she said. "You'll find that I say really a lot. He was really good, and I'm just so pleased for the owner [Michelle Cobb] who stuck her neck out. It's a gamble to send them all the way back here, and it paid off so far, and I'm really looking forward to tomorrow night because he's super fun to do the handy on."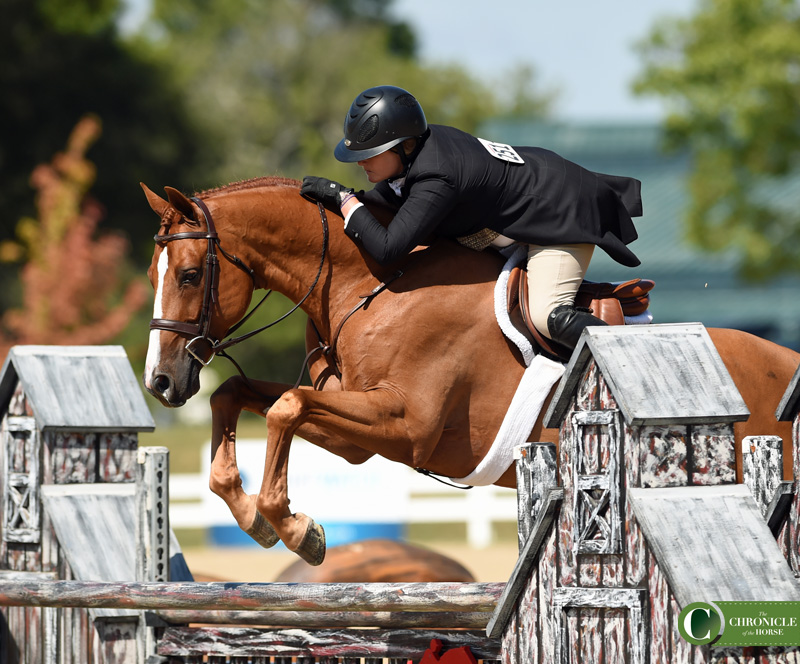 Colvin also took fourth with last year's winner Private Practice.
"El Primero went in there and marched around," said Colvin, 21. "I've only been riding him since [the Winter Equestrian Festival (Florida)], so not too long, but he's never given me any issues or anything. And he kind of marched around like a champion and like he's done it all his life. He was really good. And then Private Practice was good as well. He hasn't shown in a bit, so he kind of went in, and he was a little excited. Probably tomorrow he'll be a little more relaxed, but he jumped his heart out as well."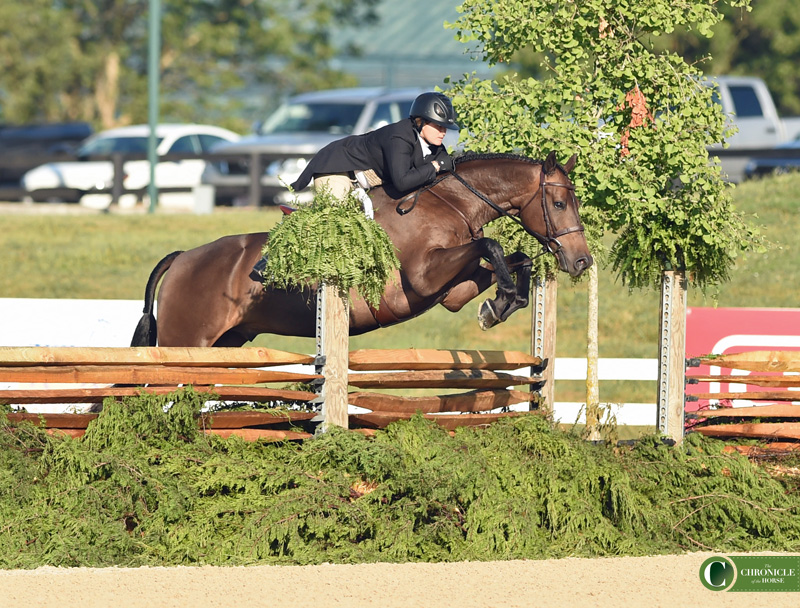 This year's leaders will have slightly different strategies for the tomorrow evening's handy round.
Colvin will mentally prepare by not walking the course, though she said leading today's round might not bode well in her favor.
"I have to say, every time that I've come in on top I've actually lost," she admitted. "Last year I came [into the handy] in second; the year before [when she won with Cuba] I was like fourth or fifth, so every year I've come out on top—I think I was on top once with Inclusive—and every year I've always lost, so I don't feel pressure. It's the atmosphere—as long as they're brave and go for it. They're both really great in the handies, so we'll see. The nighttime and crowd, some horses will go in there and get excited and some don't care."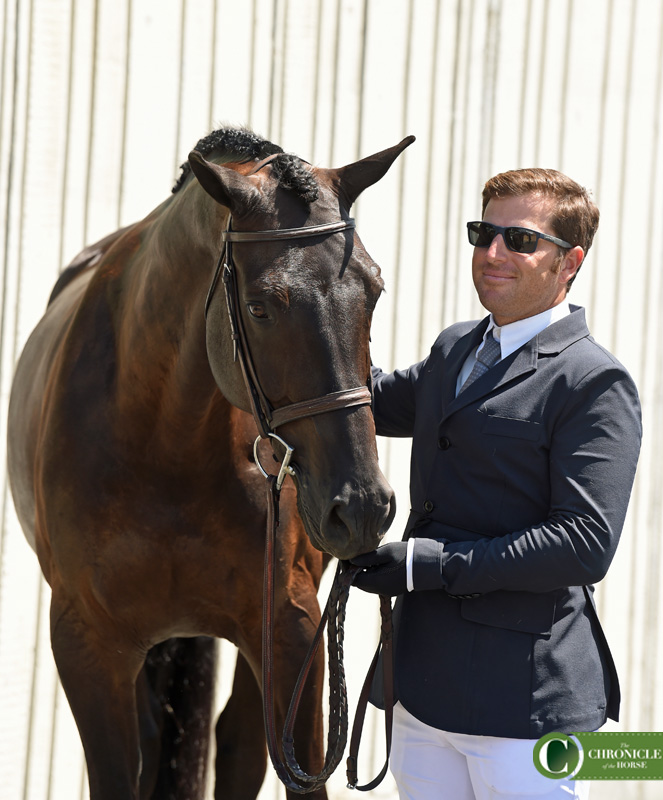 Haness, on the other hand, has a lot to think about going into his first time riding around the Rolex at night. He's not a big course walker himself, in fact, he joked that he gives Karazissis anxiety as well.
"I'm never dressed in time, and she always stresses out for me," he said. " 'Aren't you going to get dressed? You go in like three.' "
"He's in jeans, and we're walking and the class is about to start, and he's not dressed," Karazissis interjected. "It makes me nervous."
But Haness will walk the handy round so he can at least have an idea as to what will give him an edge.
"In the handy rounds I like walking the course more just to see where the turns are," he said. "[It's] the most important factor, having a plan and knowing where you can maybe stand out and be better than your fellow competitors and make the best plan for your horse. That's probably one of my biggest strategies for the handy round. That and eating donuts in the morning. So that was a good luck charm for today that we had donuts down there."
After that his plan is straightforward.
"Hang on tight! Be handy, stay on, produce good jumps. Smile for the camera," he said. "I've never done derby finals before. This is my first year, so I'm a little bit nervous about the change of atmosphere tomorrow. It's a nighttime class, so hopefully for my horse in particular and their horses—well maybe not their horses—adjust well to the atmosphere change, and it's going to be a fun and new element to show tomorrow."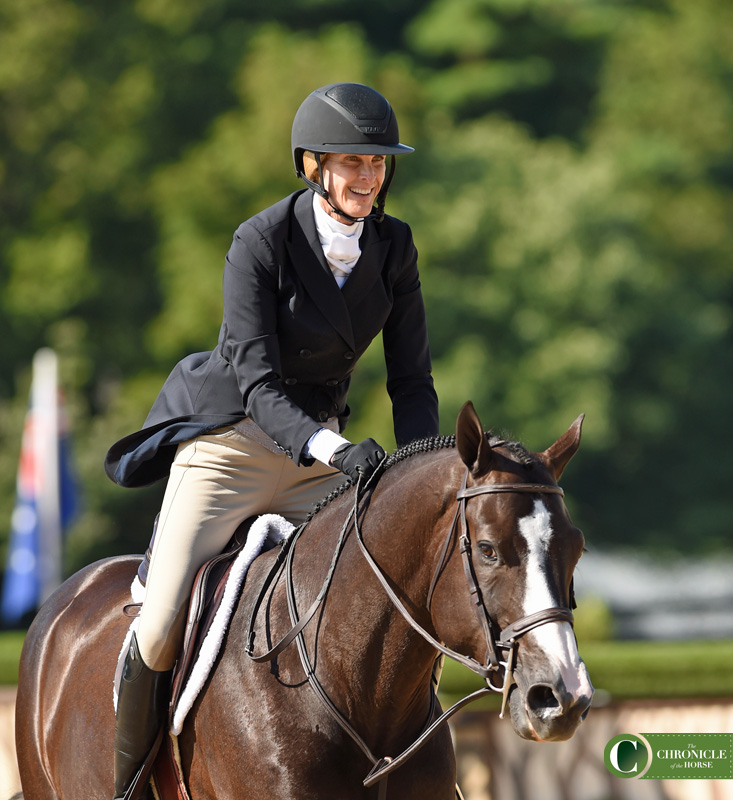 Karazissis's strategy is the most traditional.
"For me, I definitely will walk the course and try and come up with a strategy," she said. "It's nice to be able to go so late in the order, but knowing that I have these two that go after me, that's going to be a lot of pressure to do the difficult inside turns or what-have-you and all the high options, so I'll just be going for it."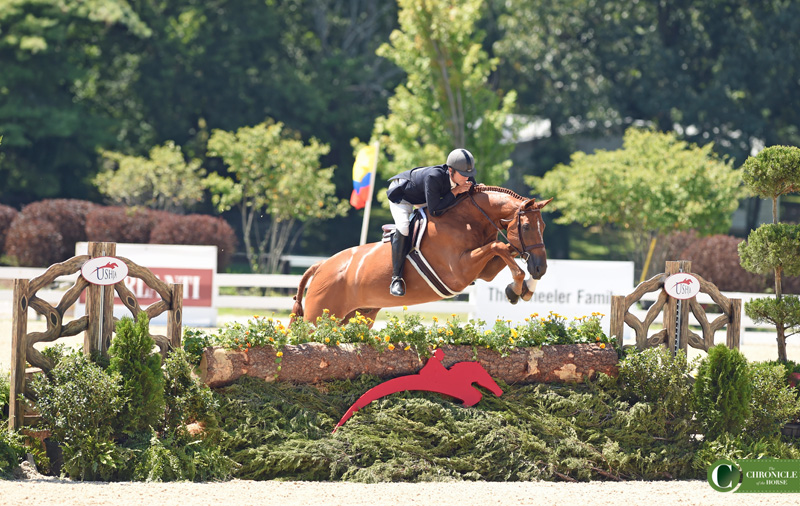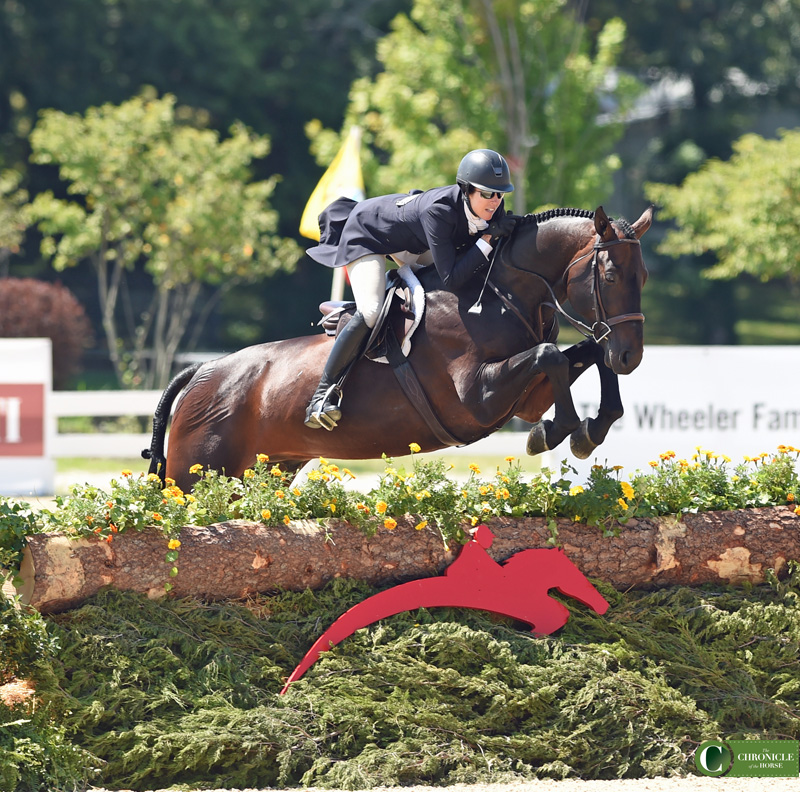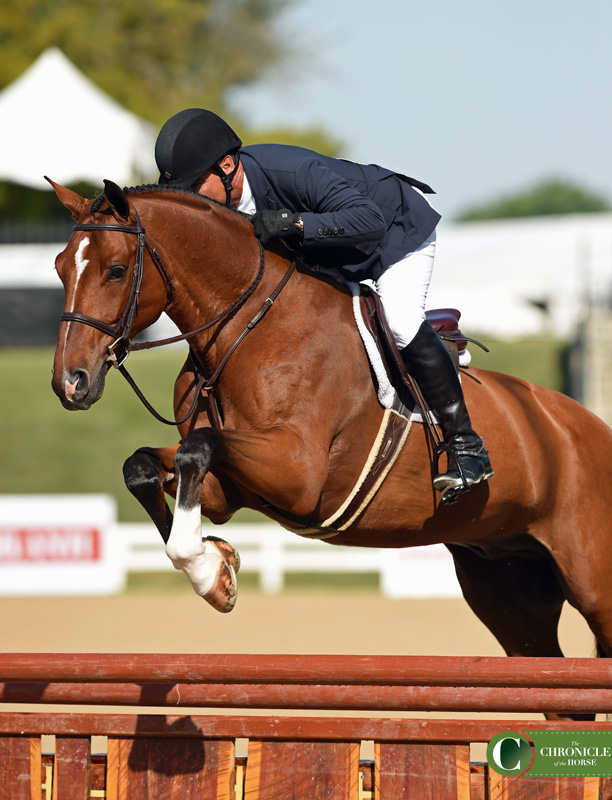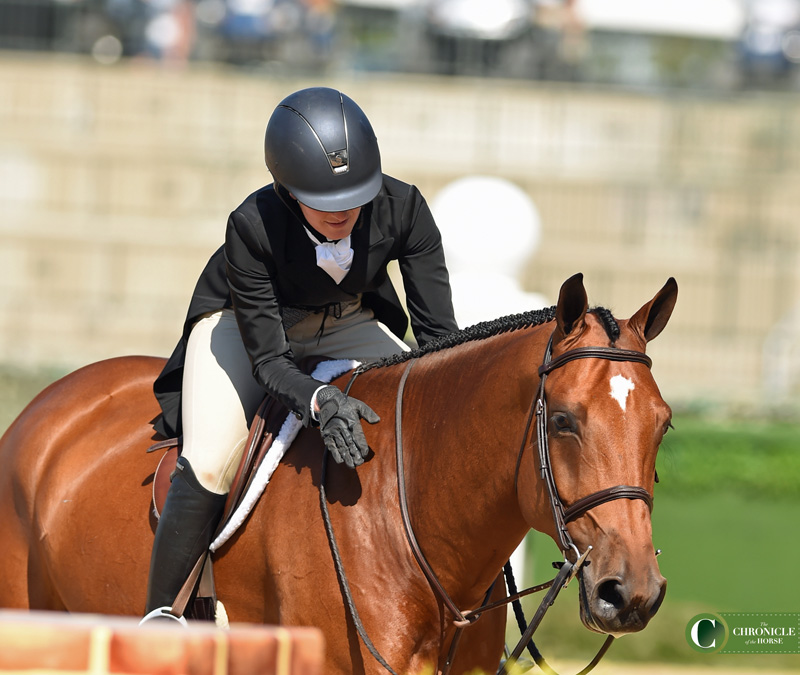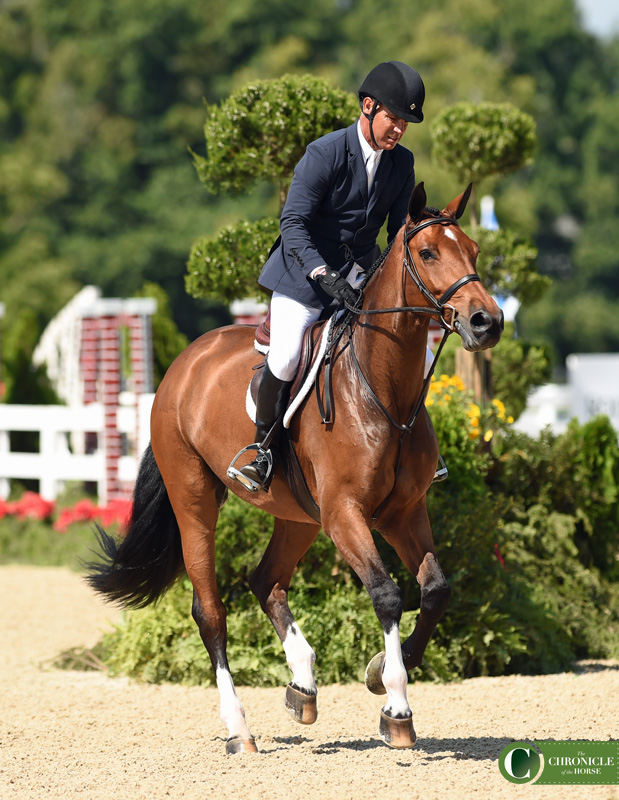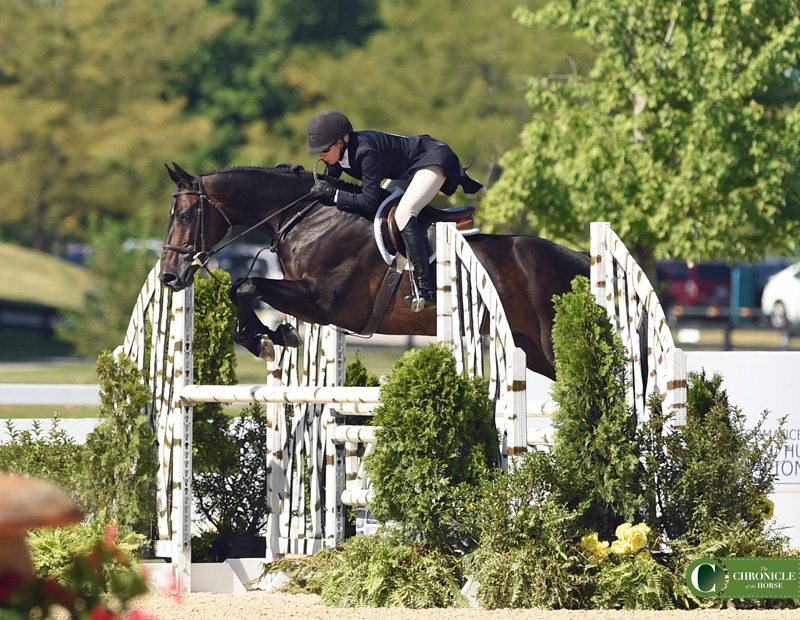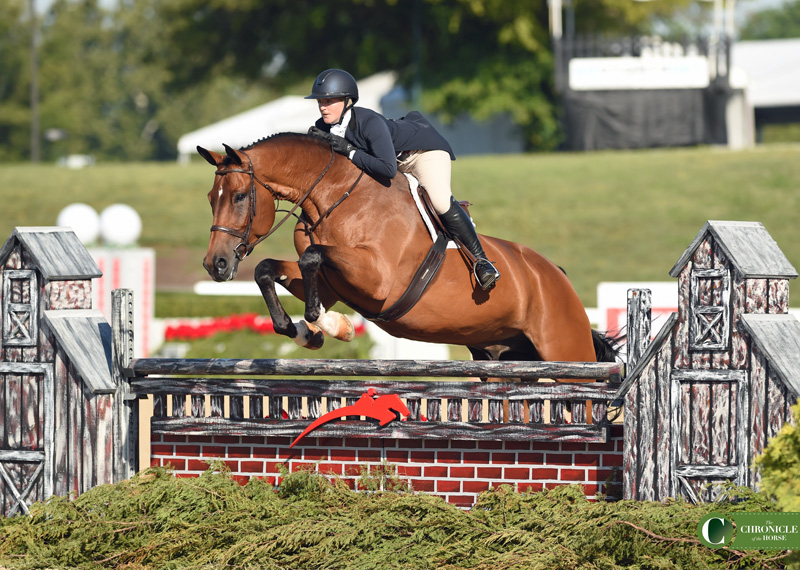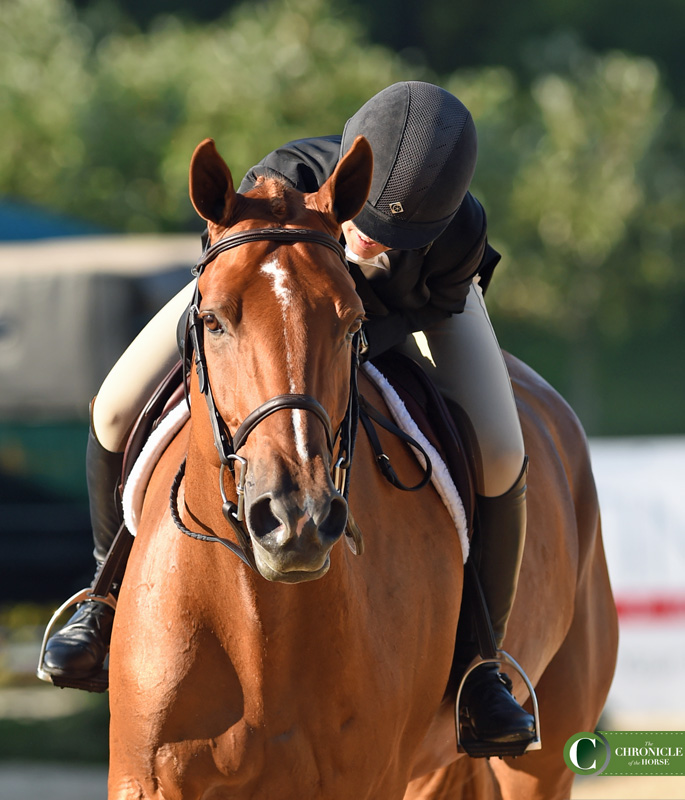 The Chronicle will be on-site bringing you gorgeous photos, great interviews and behind-the-scenes stories. Make sure to follow along at www.coth.com, as well as on Facebook, Twitter and Instagram @Chronofhorse
For more in-depth coverage, check out the Sept. 2 issue of the Chronicle.
Full results can be found here.
Markel peace of mind commercial SPORT HORSE FINAL HD from Linda Lee on Vimeo.