Wellington, Fla.—Apr. 3
For the past year, Greg Crolick has been on the hunt for a horse that would suit his amateur client Carole Chase. He came across a prospect in the 10-year-old Mecklenburg gelding Chappy (Chacco Blue—Chakira Z) last year and saw the horse again this year on the Winter Equestrian Festival circuit. Chase purchased Chappy, formerly ridden by Callie Schott, two months ago.  And on Saturday, Crolick rode him to top the leaderboard in the $50,000 USHJA International Hunter Derby.
"It feels this wonderful for this big of a win," said Crolick. "We keep plugging along, and you're always in the hunt, you hope. Some days are good, some days are bad, but today is absolutely wonderful for the client and my sponsors. It takes a huge team to do this."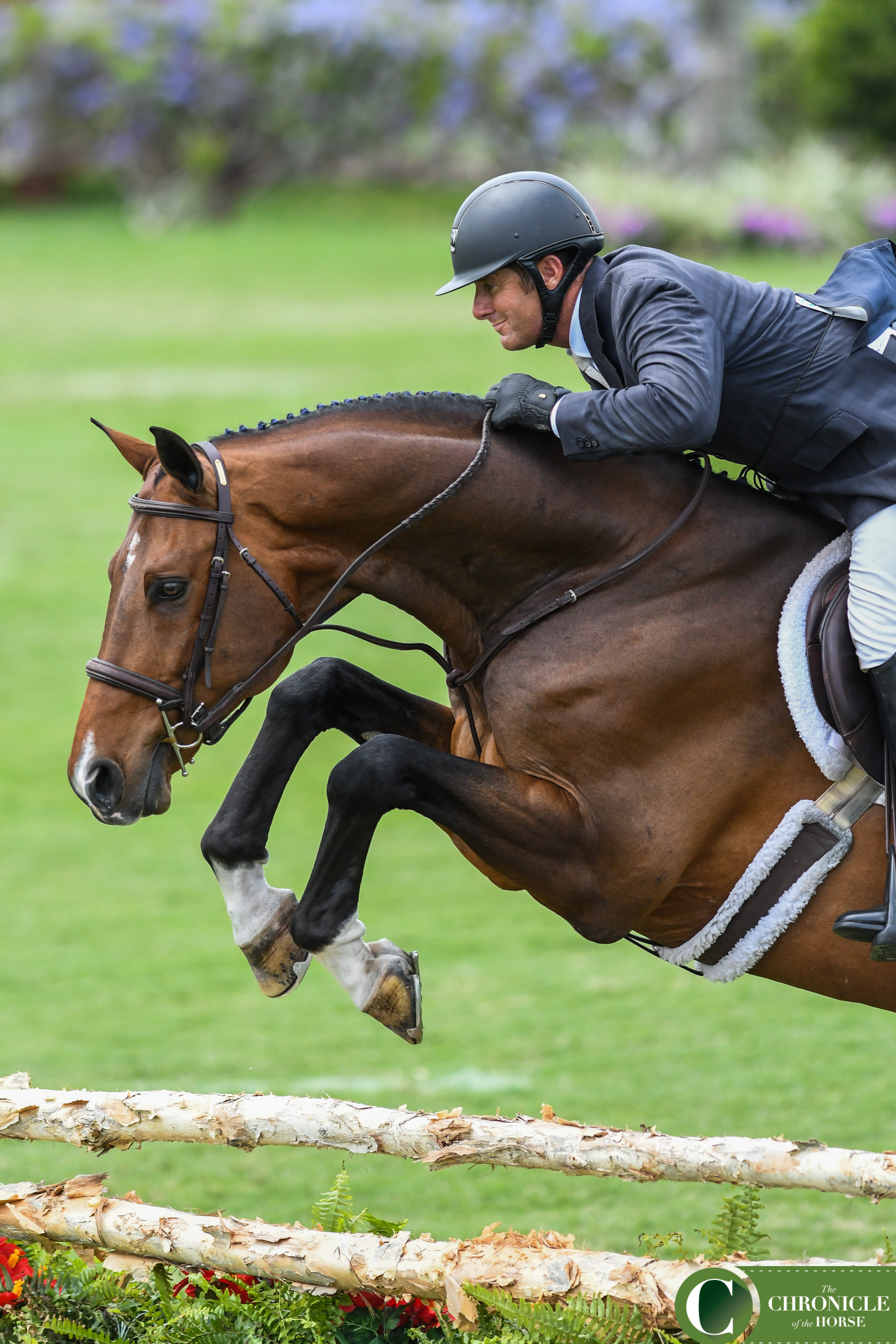 In a field of 27, Crolick and Chappy were first in order for Round 1, leaving the classic round on a score of 182. As last to go in the handy round, the pair maintained the lead with a score of 192.5, finishing with a winning score of 374.5.
"[My plan was in the handy round was] to try to be as handy as I could but as careful as I could and not overdo it and not lose the lead," said Crolick. "Only doing two high options was my plan and trying to be as smooth as possible.
"His job is actually to do 2'6″ with the adult," Crolick said of Chappy. "We were delighted when we found out the horse has so much more ability and so much more jump and scope. I think it might be exciting to plan on Derby Finals with him. He's really just a 3'6″ green horse, but obviously, he wants to ride to the occasion."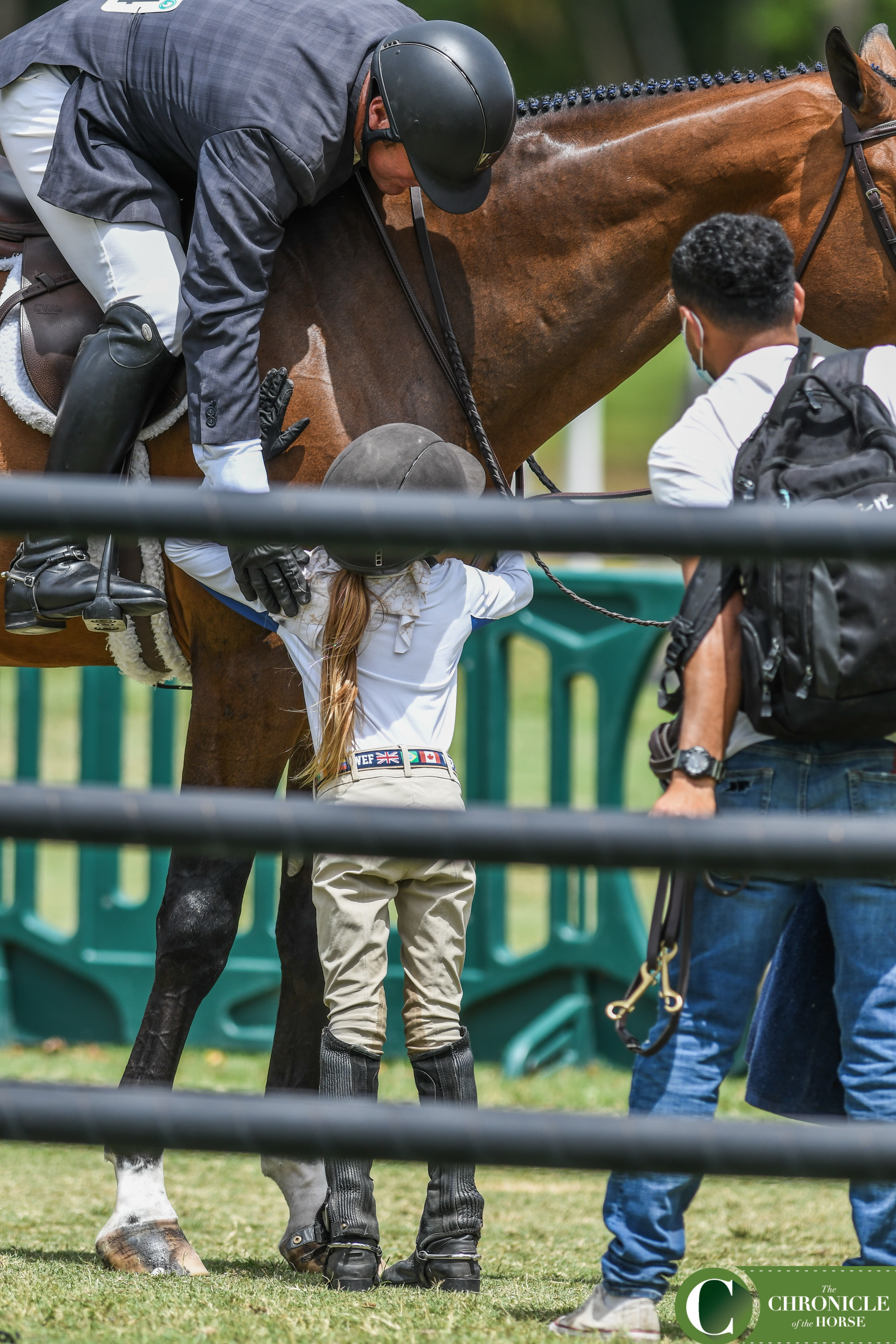 Havens Schatt and the Holsteiner gelding Cascartini, imported from Europe in 2019, finished second on a score of 371.5.
"Today, I really wanted to win the class, but at the same time, I wanted to give him the best experience I could give him because we had trouble in the handy the last couple classes," said Schatt.
"He's one of those horses that when he's dialed into what he's supposed to be doing and when he's listening to you, he's super brave," Schatt added.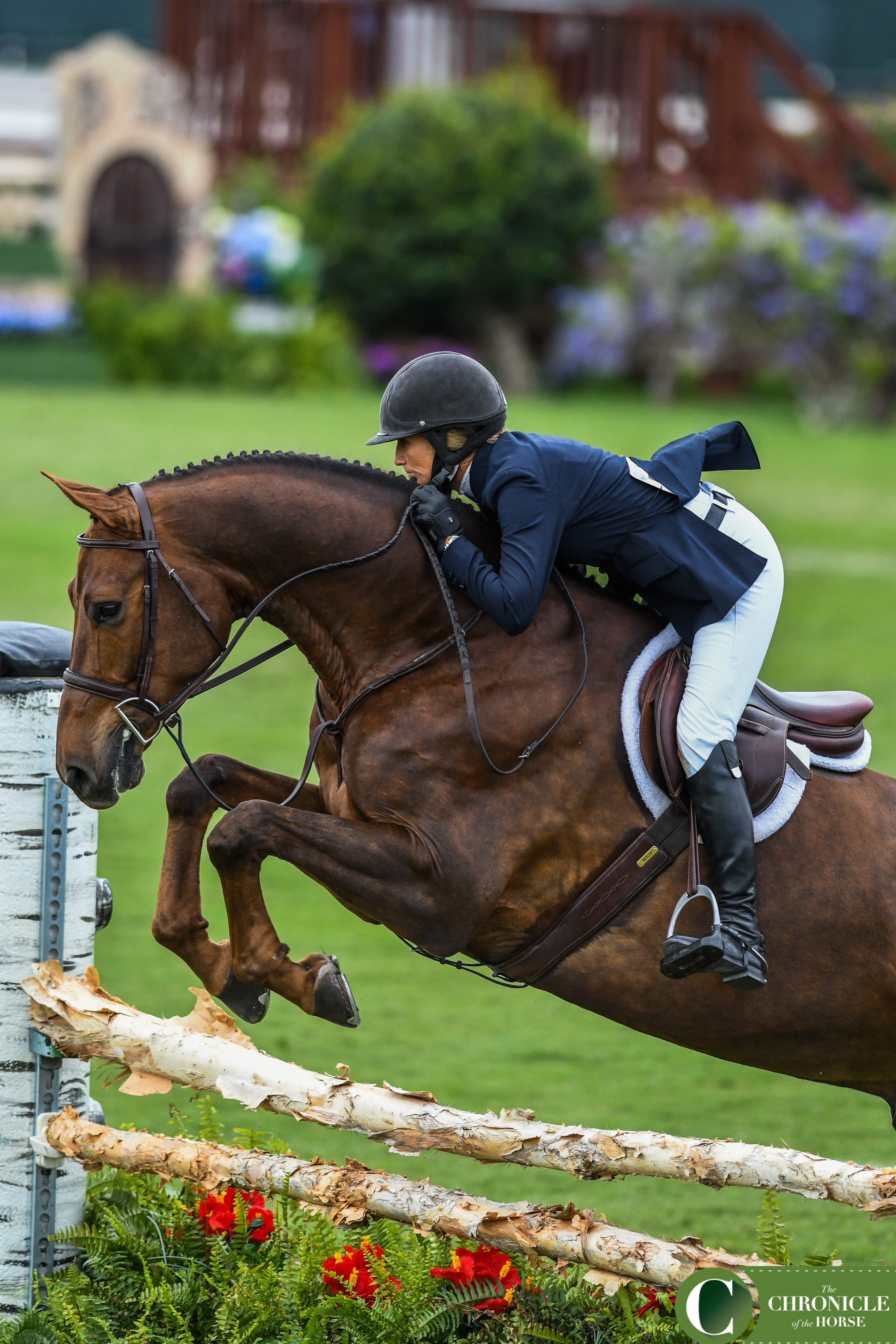 Liza Boyd and the 10-year-old Holsteiner gelding Cassico (Carrico—Trevigiana) closed out the top three on a score of 370.
"My dad was training the junior hunters today, so [my brother] Hardin [Towell] came over, and the schooling was a little bit different than what we usually do," said Boyd. "I felt like we were getting ready for the five-star.
"He made this really wide oxer, and he was like, 'Ride down there and take your leg off. We call that the spoon-dog after Richard Spooner,' " Boyd said of Towell's advice. "Well, I did it, and then I screamed. I took my stirrups out, and I said, 'I think you should get on and do this.' It was a little bit different, probably a little bit more jumper technique, but it was super fun, and he's such a brave horse."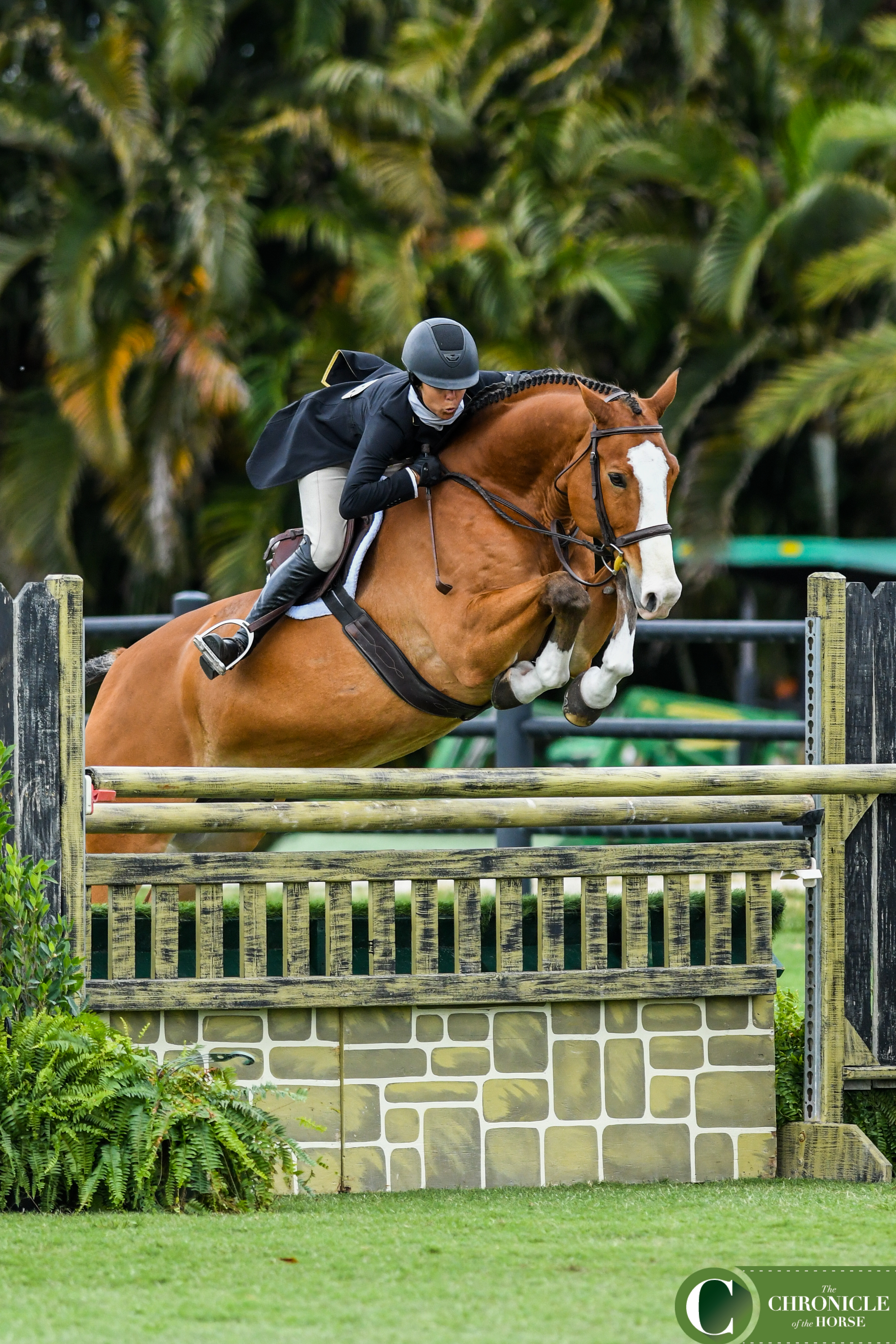 Boyd might adopt a few show jumping techniques for future show prep.
"Hardin was like, 'We've just got to get him a little sharp so that you can gallop, and then he'll hold off the jump,' " Boyd said. "I wasn't afraid to gallop because I know Hardin did a good spoon-dog in the schooling area. You learn something from everybody, and I was like, 'You know what, I probably should school him a little bit more like a jumper. That was good. I'll remember that the next horse show.' "