Southern California's Del Mar Horsepark, which closed suddenly at the end of 2020, could reopen and be hosting shows again within the year after a major show management company submitted a bid to lease the facility.
Last week, West Palms Event Management was conditionally accepted as the new lessee of the 65-acre facility in Del Mar by the board of directors of the state's 22nd District Agricultural Association, which manages the horse park and the nearby Del Mar Fairgrounds. However, West Palms will have to successfully submit a plan for running the facility that includes addressing an estimated $3 million to $4 million in infrastructure improvements required to address water quality issues. The stormwater run-off concerns were a major reason the 22nd DAA closed the horse park in December 2020, abruptly cancelling the planned 2021 show schedule and forcing about 40 horses living there to move.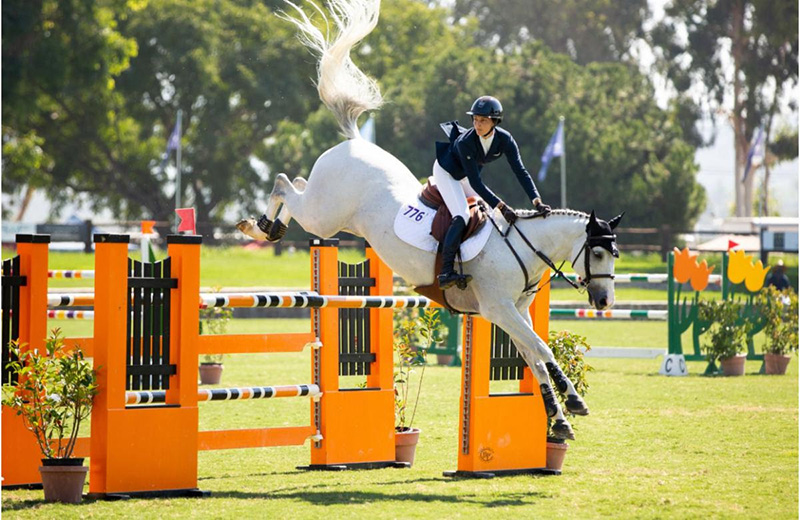 "I really felt strongly that we cannot afford to lose venues for horse shows in California," said Dale Harvey, CEO of West Palms Event Management, which runs California hunter/jumper shows including the Sacramento International, the Flintridge Horse Show, the Del Mar National, the Riders Cup and other shows at Los Angeles Equestrian Center. His successful bid means West Palms now enters negotiations with the 22nd DAA to reopen the horse park, a focal point of which will be creating and submitting the stormwater mitigation plan. If the negotiations go smoothly, Harvey hopes to have the horse park reopened for horse shows, events and limited boarding by summer.
"There are a lot of hurdles between now and that happening, mostly associated with the stormwater mitigation project," he said. "It's a very complicated project, but I think everyone is working toward the same end, which is to get horses back on that property."
The water-quality work will require designing and installing a drainage collection system that will filter water before it goes into the public sewer system. The infrastructure improvements are necessary because the horse park, as a property where a high density of animals—up to 499—may be kept, is governed by stringent environmental and water-quality laws applied to feedlots to ensure they do not affect public water quality. Harvey is working with an experienced engineer to develop plans for the system, which will need approval by the 22nd DAA and the Regional Water Quality Control Board.
West Palms has two years to meet those requirements, and the 22nd DAA will work with Harvey to expedite the process where possible, according to an article in the Del Mar Times newspaper.
"We are all very incentivized to get this done now, because I don't think any one of us wants to see two more years of no equestrian activity at Horsepark," Del Mar Fairgrounds CEO Carlene Moore told the paper.
Should the horse park successfully reopen this summer, Harvey hopes to get hunter/jumper shows up and running as quickly as possible and add dressage and potentially other disciplines in the future. The horse park also would host non-equestrian activities such as mud runs, markets or dog events like agility and flyball.
Meanwhile, West Palms remains "full committed" to running its existing slate of shows scheduled across California.
"I'd be lying if I didn't say it was daunting task to say the least, but I just felt [that] we've done a lot of shows there over the years, and I've been a huge part of Del Mar for 20 years plus, so it was very important to me to do everything I could to get Del Mar Horsepark reopened," Harvey said. "I felt compelled to make an effort."