North Salem, N.Y.—Aug. 4
One could only guess where members of the Mexican congregation planned on taking Isaac Parada Urtaza after they hoisted him off the ground and carried him away.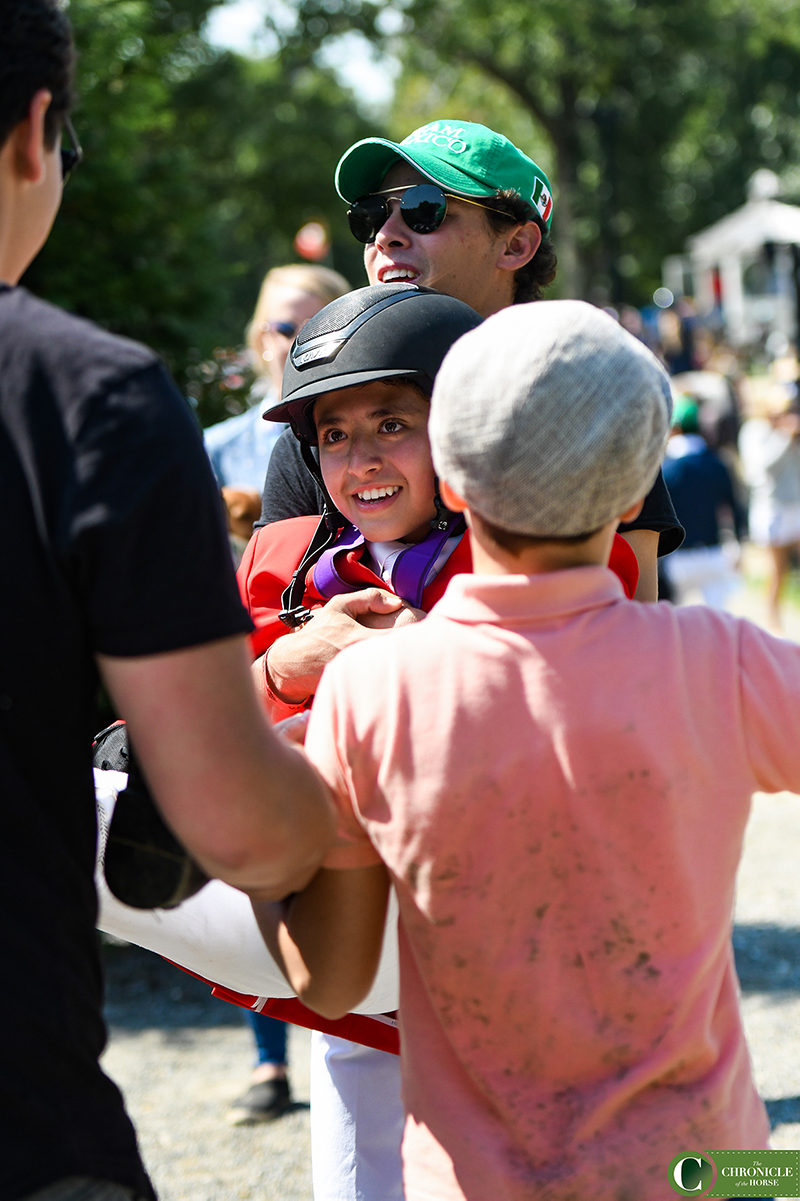 Urtaza, 12, had just won gold in the children's individual final of the Adequan/FEI North American Youth Championships. And while a celebration seemed an appropriate plan of action, an impromptu dip in the water jump wasn't on the radar.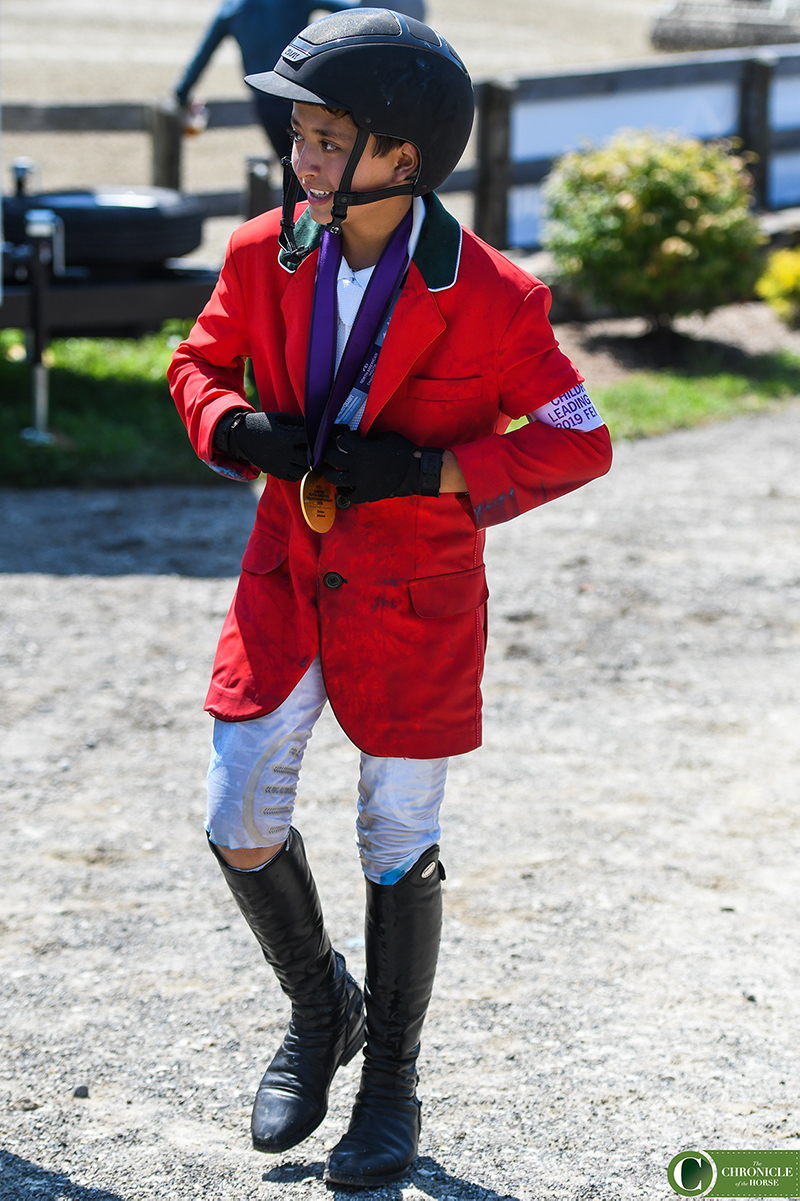 "When I heard the Mexican crowd shout, it made me really happy,"  Urtaza, of Guadalajara, Mexico, said following his win. Urtaza began riding horses two years ago, and the NAYC doubled as his first competition in the States.
"I have a great connection with my horse. He does everything for me. If anything happens, Tarnot is there for me."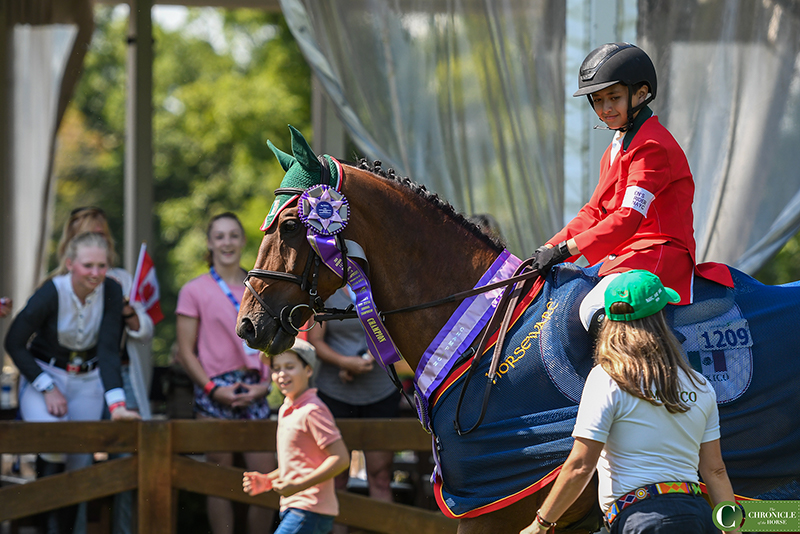 Tarnot, a 19-year-old Dutch Warmblood gelding (Numero Uno—Olilly-Gold, Indoctro), was Urtaza's partner for the four-day competition held at Old Salem Farm. Urtaza and Tarnot finished seventh during Thursday's opener set against the clock. During Friday's individual and team competition, the pair jumped double clear rounds to enter Sunday's decider in pole position. In Round A and B of the children's individual final, Urtaza and Tarnot rode clear once more, ending the competition without faults acquired.
Urtaza was joined on the podium by second-place finishers Olivia Stephenson of Canada, who rode the 12-year-old Oldenburg mare Chaccana, and the United States' Ella Bikoff, who finished third with the 13-year-old Dutch Warmblood gelding Basimodo.
The Gochman Family Takeover
All the Gochman family needed was a gold-medal-winning sibling in the children's individual final, and they would've swept the Adequan/FEI North American Youth Championships.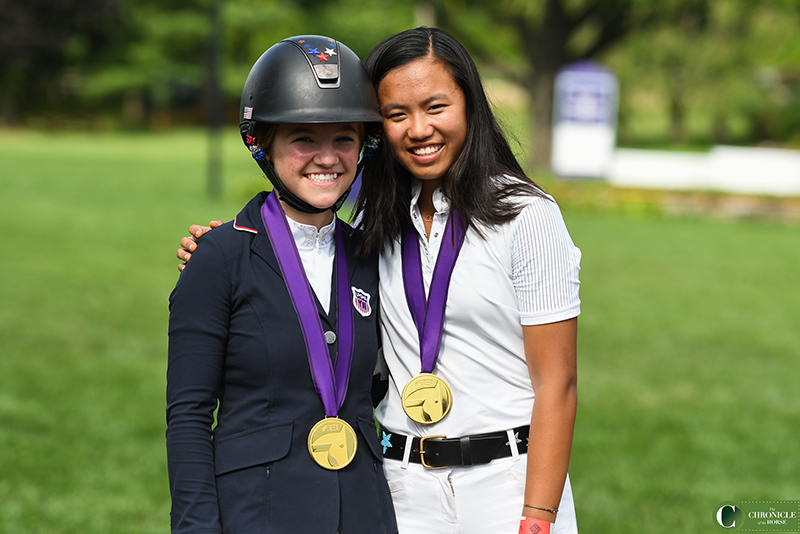 In her first trip to the NAYC, Sophie Gochman, 16, earned the individual gold medal in the young rider individual final aboard the 12-year-old Dutch Warmblood mare Carola BH (Dutch Capital—Warola, Goodtimes), a horse she partnered with two and a half years ago. And Mimi Gochman, 14, won gold in the junior individual final with the 13-year-old Selle Francais gelding Street Hassle BH (Quick Star—Dame Ricard, Beach Boy).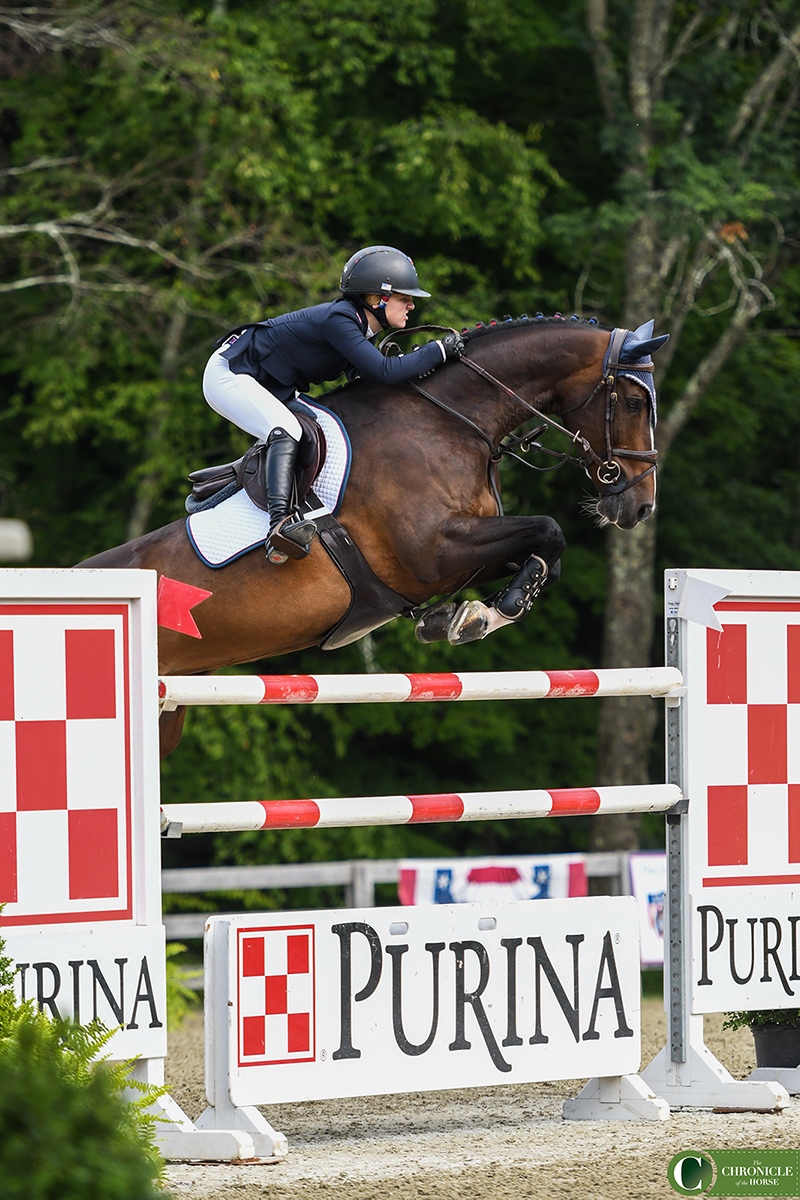 "This week was a bit of nail-biter for me because it was so close between me and Sam Walker," said Sophie, who topped the leaderboard with a 7.8-point margin between herself and second-place finisher Walker of Canada. "But 'Bunny' is the best horse in the world, and she kept getting better and better. It was great for it to all come together. To win at NAYC and get to do that victory gallop is such an honor."
"It was a great week for the Gochman family," Sophie added. "I think we're both just really grateful for our parents, who supported us, Ken Berkley, everyone at our Baxter Hill farm, and [Zone 2 chef d'equipe] Ralph Caristo. I don't think many sister pairs have won gold medals at NAYC, so it's pretty cool that we got to do that."
Walker and the 9-year-old Holsteiner mare Coralissa took second, with third place going to the United States' Natalie Dean and the 11-year-old Dutch Warmblood stallion Don's Diamant.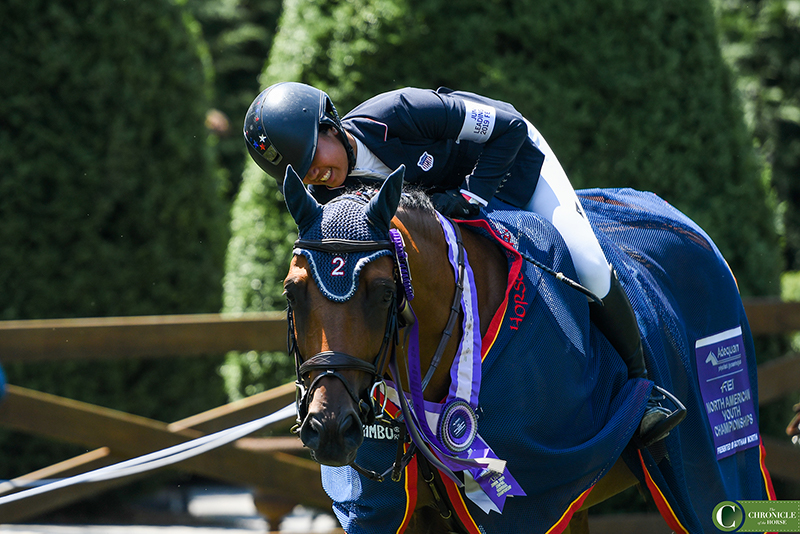 Mimi and Street Hassle BH accumulated .51 points over the competition's duration, taking home gold at the end of Sunday's final.
"My goal was just to stay consistent throughout the week and have nice clear rounds," said Mimi. "It feels great to have five clear rounds. My horse jumped his heart out for me. I want to thank my parents, my trainers, my grooms, my chef [d'equipe] Ralph Caristo, and my horse for everything."
"I'm so honored to be here and to have won gold," she added. "It's an amazing experience that I hope to be able to repeat in the future."
Second place went to Mexico's Maya Ines Denis Chambon and the 9-year-old Dutch Warmblood stallion Flying Dutchman. The United States' Virginia Bonnie and the 12-year-old Dutch Warmblood gelding Corneel closed out the podium placings in third.
---