When Abigail Taft pulled My Merry Way out of his owner's field in 2018, she wasn't sure what she wanted to do with him. She started schooling him on the flat and then he was used for lessons.
By 2019, "Astro" was jobless again, and she began riding him—seriously, this time— and took him to his first recognized show, at training level, in 2020. When that went well, Taft decided she wanted to try for the pony championship at the U.S. Dressage Festival of Champions.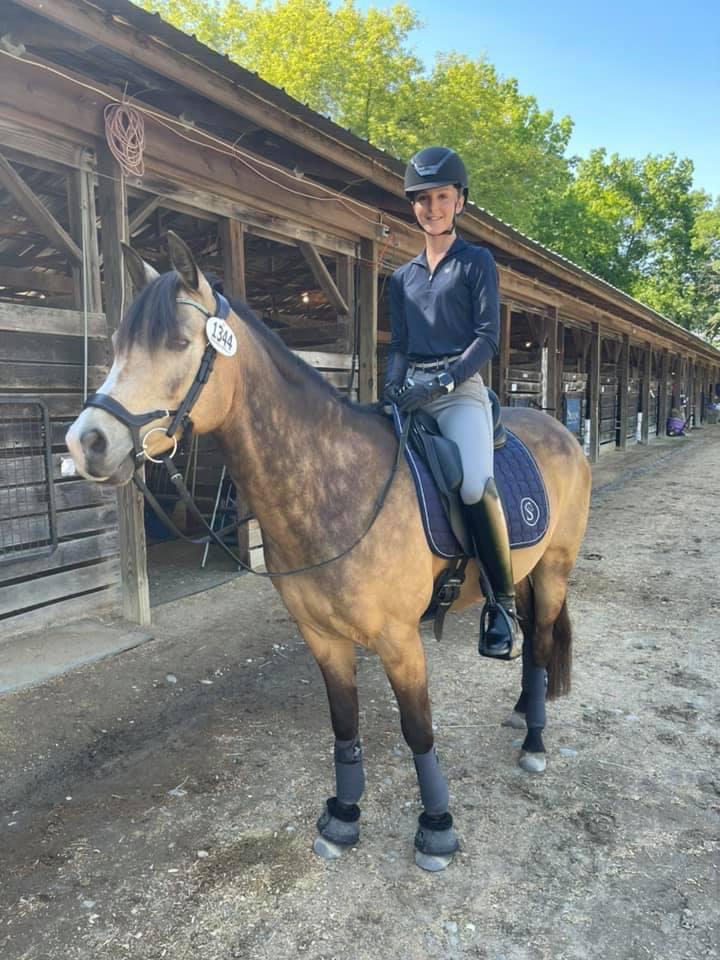 "We showed training level at regionals, then I had a really big dream to get to Festival again," she said. "I looked around the farm, and he was the only one that I thought was close enough to make it. We trained super hard all winter, and it paid off."
They qualified and will be one of nine ponies (of 11 who qualified) competing for the championship this weekend.
Taft, 16, has been to the Festival three other times, most recently in 2019 in the Dressage Seat Equitation, 13 & under, division.
Astro, who was bred and owned by Janine Fierberg of Silverland Farm in Traverse City, Michigan, is a Welsh-Quarter Horse cross (Wharley Magic Flute—Uncensored Version).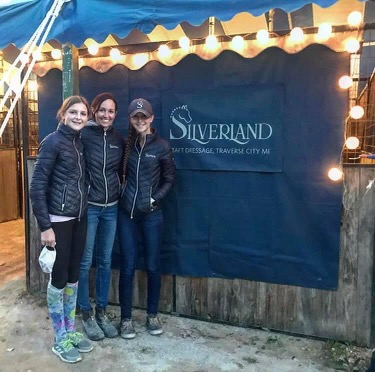 "He's definitely a people horse," Taft said. "He's really funny. If you leave his dishes out in the pasture, he'll pick them up and hand them to you. He's really cute."
Taft trains with her mother, professional Juli Taft of Taft Dressage at Silverland. She has two younger sisters who also ride, Emma, 14, and Skyler, 7.
"We work really well together," said Abigail of her mother. "It's always been that way. Sometimes we butt heads on things, but I think that's normal. And she's a fabulous trainer."
Abigail said her mother wasn't sure that she and Astro would be able to make it to the FEI Pony level so quickly, and she's proud of what they've accomplished.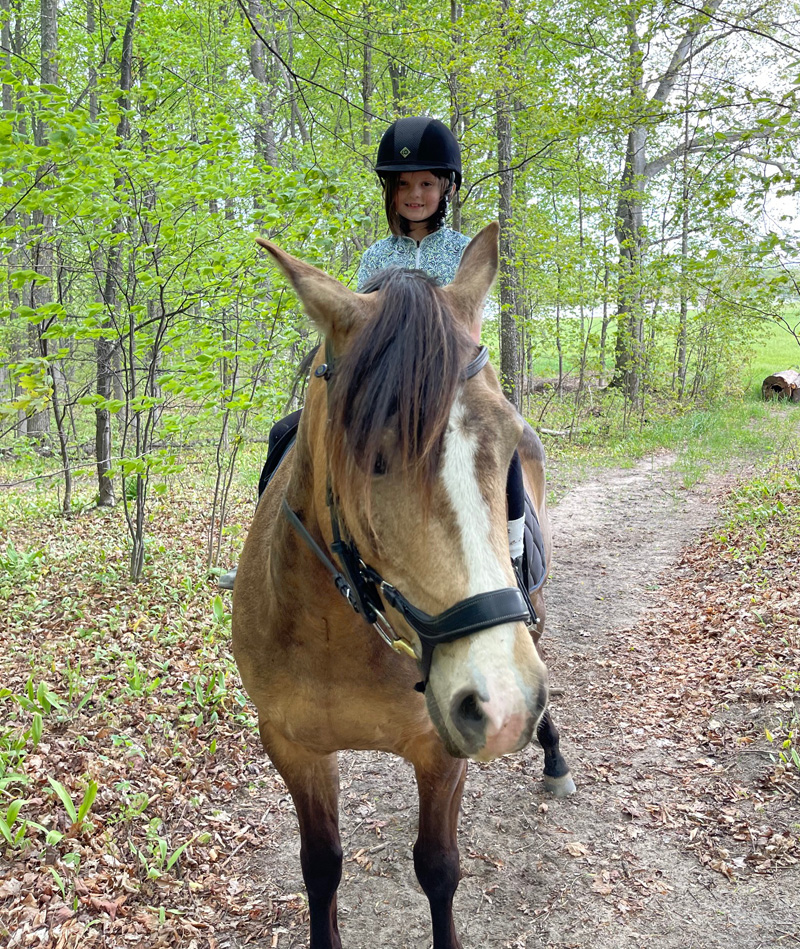 "Just making it and qualifying for Festival of Champions is a really big deal for me because we really didn't think that Astro would get there, and he did," Abigail said. "I think just enjoying him and having our best rides is going to be my biggest goal. Placings are not as important to me, because we made it. We're part of the top 11 in the country, so it's just bringing out the best in him, and then whatever happens will happen."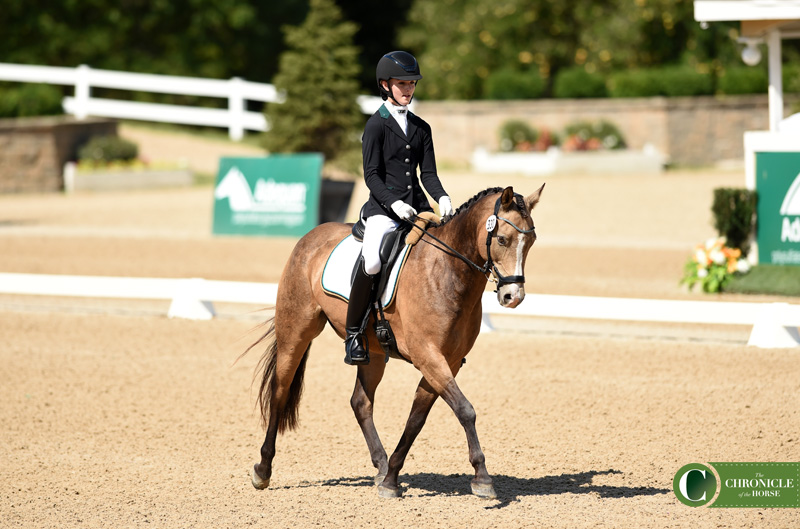 The Chronicle will be on site at the U.S. Dressage Festival of Champions all week! Check out all of our coverage here and be sure to pick up the Sept. 20 issue of the Chronicle for more.