Four-star event mare Ms. Poppins, ridden by American Allie Knowles, was one of two horses euthanized after cross-country Saturday at the Bramham International Horse Trials (England).
"The horse retired on course between fences and was transported back to the stables by horse ambulance to be assessed by the veterinary team and, as a result of irreparable injuries, the decision was taken," a statement issued by the horse trials organizers read.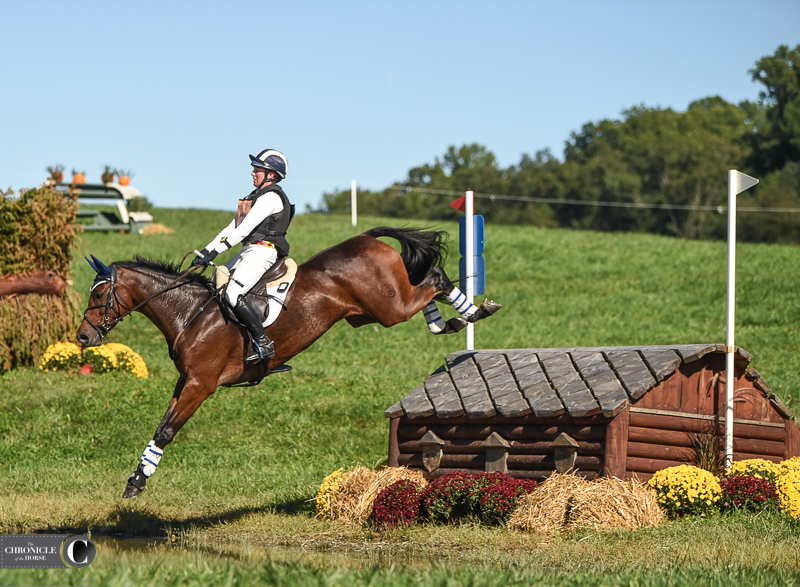 Ms. Poppins, an 11-year-old Westphalian mare (Congress—Copa Cabana, Champion Du Lys) owned by Katherine O'Brien, most recently competed with Knowles as part of the Land Rover U.S. Eventing Team that finished in second place at the FEI Eventing Nations Cup Great Britain CCIO4*-S, held May 26-29 at Houghton Hall (England). The pair have been competing at the advanced level since 2019.
Knowles posted a statement on social media:
"I am heartbroken to report, after sustaining a traumatic injury on the gallop near the end of what had been an amazing course at Bramham International, my wonderful horse Ms. Poppins has been euthanized. After several opinions from top vets and surgeons, our team decided the most humane decision for her was to let her go. Everyone at AK Eventing loved this little mare, and she will be missed dearly by me, grooms, and her owners, Jim and Katie O'Brien."
Earlier in the CCI4*-L division, Ventura De La Chaule JRA, a 13-year-old Selle Francais (Diamant De Semilly—Katernazur, Hand In Glove) ridden by Japan's Toshiyuki Tanaka and owned by the Japanese Equestrian Federation, was euthanized after an accident at fence 7B. The horse, who was produced by France's Nicolas Touzaint, had competed through the four-star level with Japan's Atsushi Negishi until Tanaka took over the ride this year. Bramham was their third FEI competition together, according to FEI records and their second attempt at a CCI4*-L after retiring on cross-country at Ballindenisk International Horse Trials (Ireland) in April.
Tanaka was uninjured, organizers said in a statement. Fence 7AB, the Bramham Leap combination, was taken off the course after the accident, Horse & Hound reported.