Reddick, Fla.—Nov. 17
Katherine Coleman had only one goal for Monte Classico's first CCI***: jump clear. While still young at age 9, the gelding tackled Clayton Fredericks' cross-country course at the Ocala Jockey Club today like an old pro, finishing with 4.8 time penalties to move into the lead.
"I went there with the mentality that I wanted to jump clear and give him a good round," said Coleman. "He's got an amazing gallop, and he really finished strong. He was super through all the galloping fences and really met everything in stride."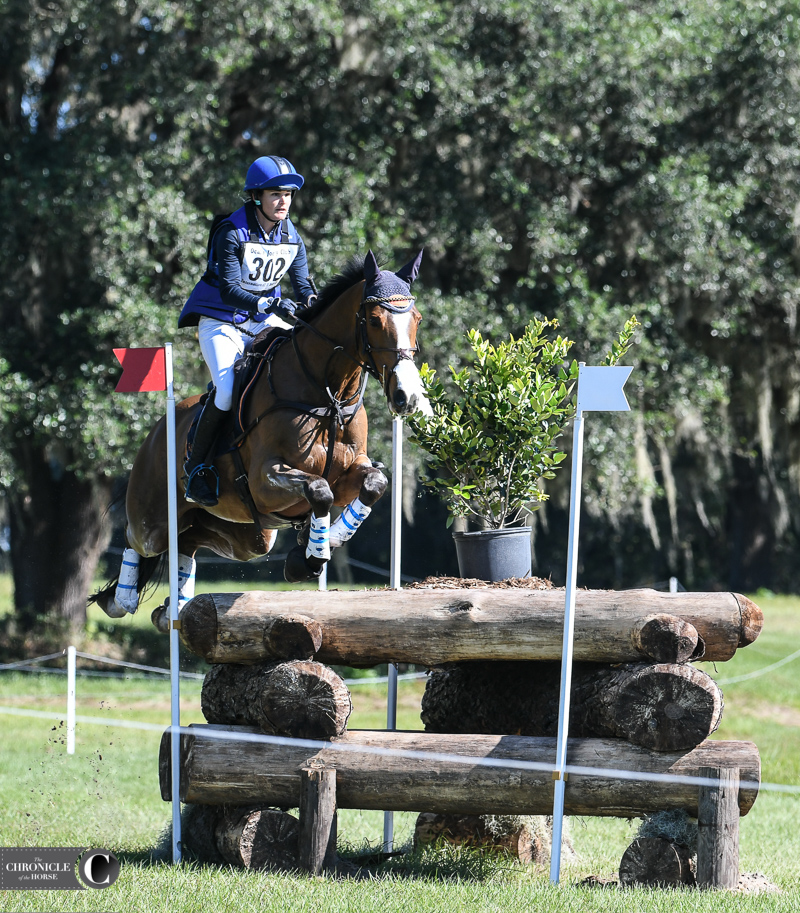 None of the 11 starters made the time on Fredericks' course. The double corners at 13, which were on the CIC*** last year and wreaked havoc on the division, rode quite well this year, causing just one run-out when Kate Chadderton and VS McCuan Civil Liberty missed the B element. Chadderton subsequently retired.
Dressage leaders Kristen Bond and Enough Already faulted at 20B, a brush, to drop to 10th.
"He was really amazing," said Coleman. "He answered all the questions; he was really good through those angled brushes. I thought they walked quite hard, especially compared to the rest of the course. He was just on it everywhere. After those two corners, he was flagging a bit. I put my leg on, and I was like, uh oh. But he really picked back up coming up the hill. He got his second wind; then he was really good the rest of the way. His first CCI, it's a little bit getting to know him."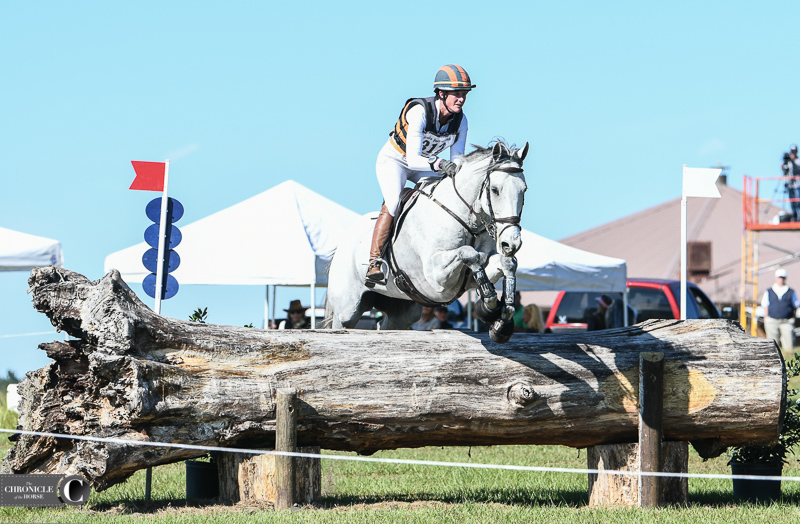 Coleman's just returned from her base in England for another winter season in Ocala, and she thought the event would fit well into "Monte's" schedule.
An amateur rider originally from Louisiana, Coleman runs her own supplement company, ReadySupp, in England and is hoping to compete a bit more in the U.S. this winter to make her name known now that her horses are starting to get to the top levels.
She bought Monte, a Dutch Warmblood (Monte Bellini—W-Sally, Saami xx) from Bettina Hoy, who'd produced him to his first CIC*.
"I think he's a serious horse on an international level," Coleman said. "He was second going into the cross-country at the Blenheim 8- and 9-year-olds [CIC*** this year (England)]. I just had some time on that course, but he answered all the questions. I do have that in mind that I'm producing this horse for the future.
"His 7-8-year-old year, we were working on half-passes and going from that novicey frame into the intermediate where he's got more collection," she continued. "He's really just come into his own this year in terms of his fitness and where he's at strength-wise. Last year he was still a bit pudgy and like a baby. He's really grown up."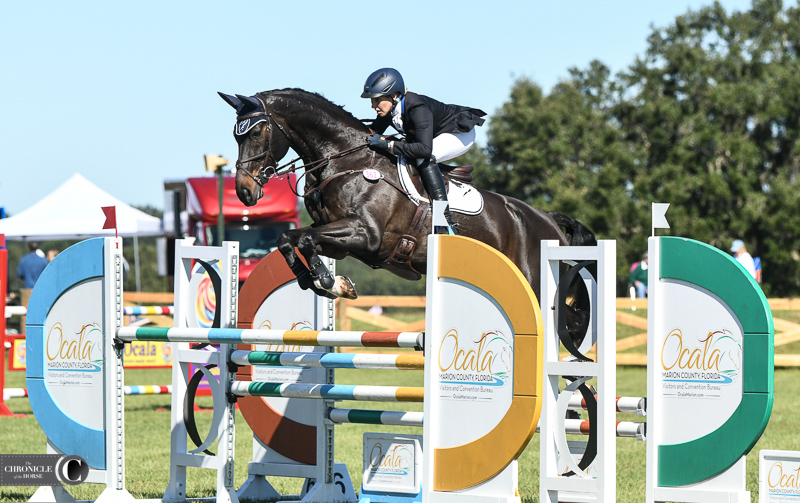 The CIC*** completed their show jumping today over Chris Barnard's course, and Liz Halliday-Sharp and Fernhill By Night jumped a lovely clear to maintain their lead. Seven of 14 pairs jumped double clear.
"The time was not difficult, but the distances rode a bit short, so you did have to work a little bit, but certainly it had a nice flow to it, and the horses enjoyed jumping it," said Halliday-Sharp. "He's had a really great season, and he's on the best form he's ever been on this year. He's capable of doing everything out there [on cross-country tomorrow]. There are a few difficult questions, and they require serious, accurate riding, so I need to go out and attack it."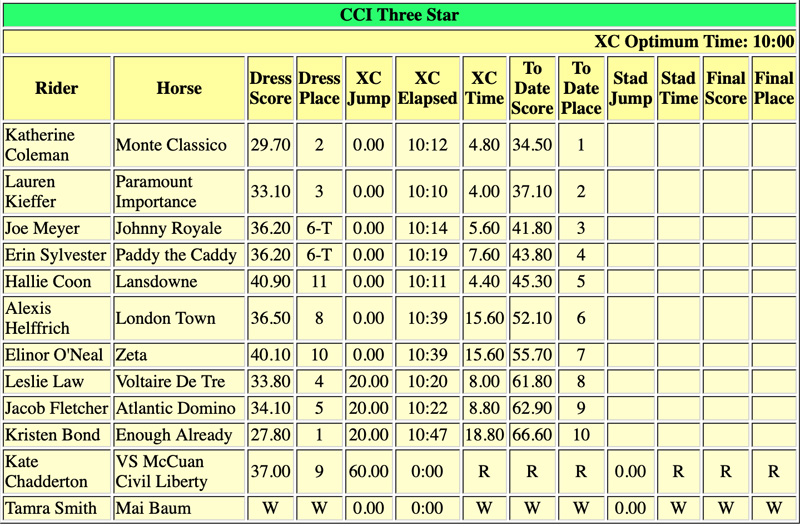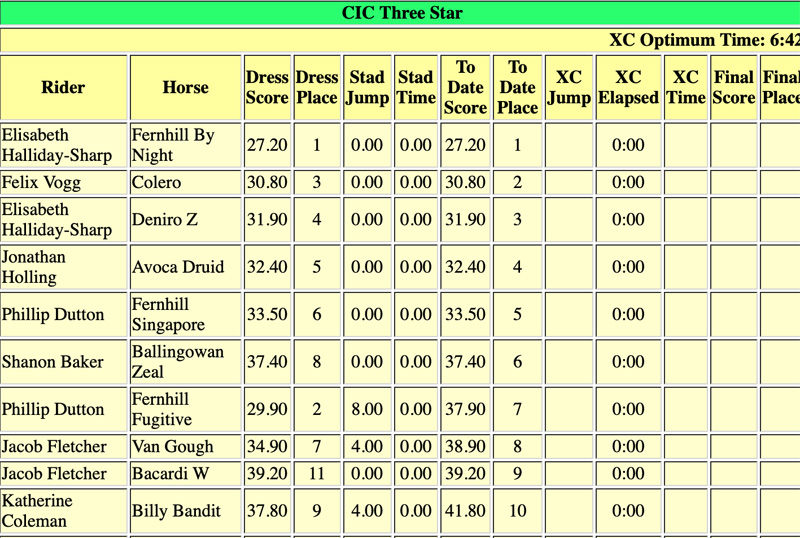 Full Results/COTH Coverage/Live Stream
We're on site at the Ocala Jockey Club all weekend to bring you news, photos and results from the final FEI event of the year in the United States. Check back all weekend for more, and if you know of a good story, email lberreth@coth.com!
Check out the Dec. 10 print edition of the Chronicle for much more.
2018 Ocala Jockey Club International - CCI*** Cross-Country
Lindsay Berreth / Nov 17, 2018 9:11 pm