Wellington, Fla.—Jan. 14  
The Winter Equestrian Festival concluded its first week of competition on Sunday with the $75,000 Rosenbaum PLLC Grand Prix. Victory went to Emily Moffitt of Great Britain riding Poden Farms' Tipsy Du Terral.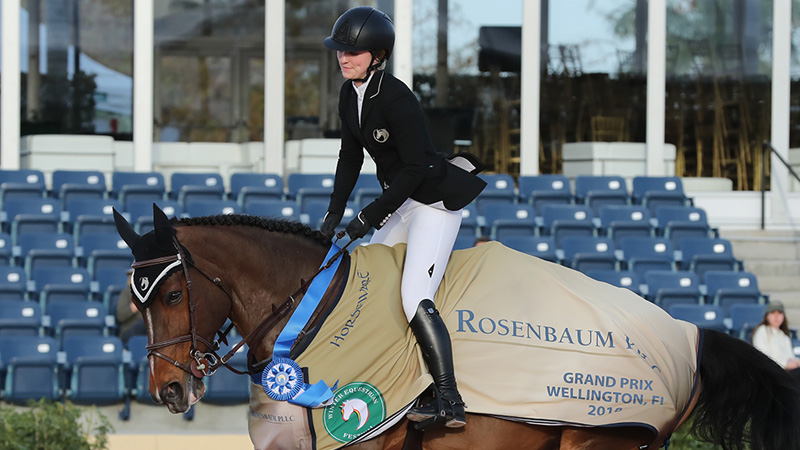 There were 44 entries in Sunday's grand prix, and they competed over a course designed by Eric Hasbrouck.
"Eric Hasbrouck did a beautiful job this week with the courses," said Olympic team gold medalist McLain Ward, who was third in the class. "Lots of horses are coming off a short winter break and it's a long season here and you're trying to start up some new horses, some greener horses. You want to make it challenging, but on the friendly side to let the horses get going. I thought it was a great course."
Fifteen went clear to return for the jump-off, and six went double clear. It was 19-year-old Moffitt and Tipsy Du Terral, an 11-year-old Selle Francais mare by Toulon, who recorded the fastest time of 35.50 seconds for the win.
"I figured I'd just go as fast as I could," said Moffitt. "I know she's a fast horse, but she's also a really big horse, so coming to the double I saw a distance that wasn't super close to the jump, but I figured, 'Why not, it's going to save some time,' and it ended up working in my favor. I'm happy she's as careful as she is."
Near the end of the jump-off, Mattias Tromp and Chicago Hof Eversem Z, owned by Swede Ventures LLC, slotted into second place with a time of 37.32 seconds, while Ward and HH Gigi's Girl were third in 37.71 seconds.
Moffitt, who trains with Olympic team gold medalist Ben Maher of Great Britain, bought "Tipsy" in the summer of 2017. Maher rode Tipsy throughout the fall, and Moffitt just came back after a seven-week break from riding to return and win the grand prix.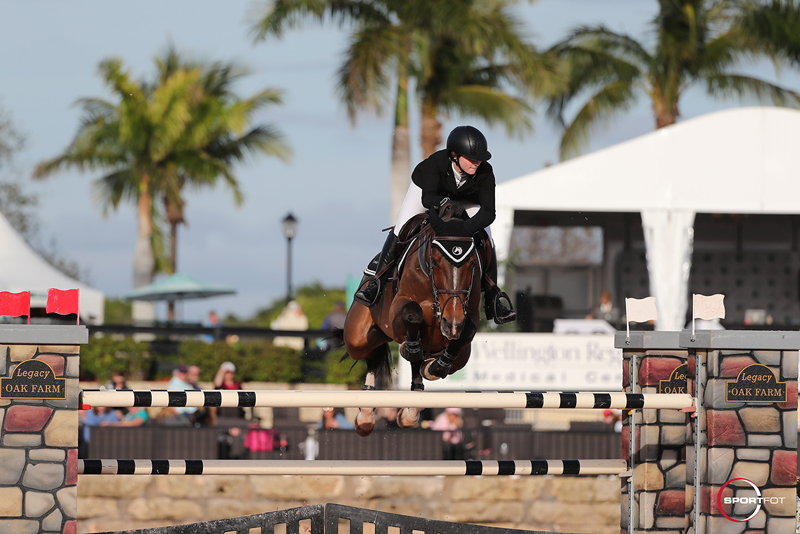 "Maybe I should take some vacations more often," she quipped.
"Last year was a rough year—I had an accident with my horse in Ocala and she had to be put down—so I'm glad to come back here and immediately start off on the right foot; it means more to me than most people would think. It's a nice feeling to be back," added Moffitt.
Moffitt has 15 horses at the Winter Equestrian Festival.
"I'm pretty busy," said the rider, who is based in the Cotswolds of England. "I have a few new horses. I'm going to focus on getting to know them, so by the end hopefully I'll be at the top level with them all and ready for the summer in Europe."
Another young rider at 23, Tromp is getting to know his new horse as well.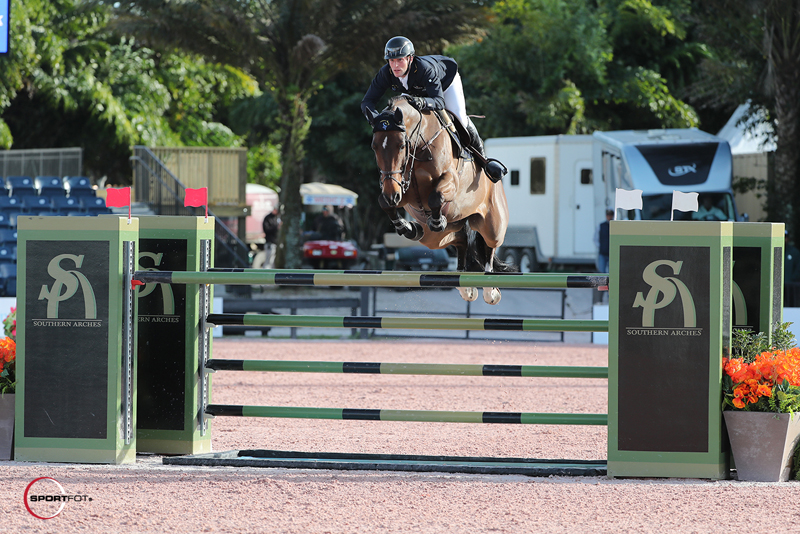 "I started competing him last week," said Tromp of the 9-year-old Zangersheide gelding by Con Spirito R. He's a horse that McLain found for me last week in Belgium. It's very new."
Having a top-three grand prix finish for HH Gigi's Girl, a 9-year-old Dutch Warmblood mare by Vingino, was something that made Ward happy.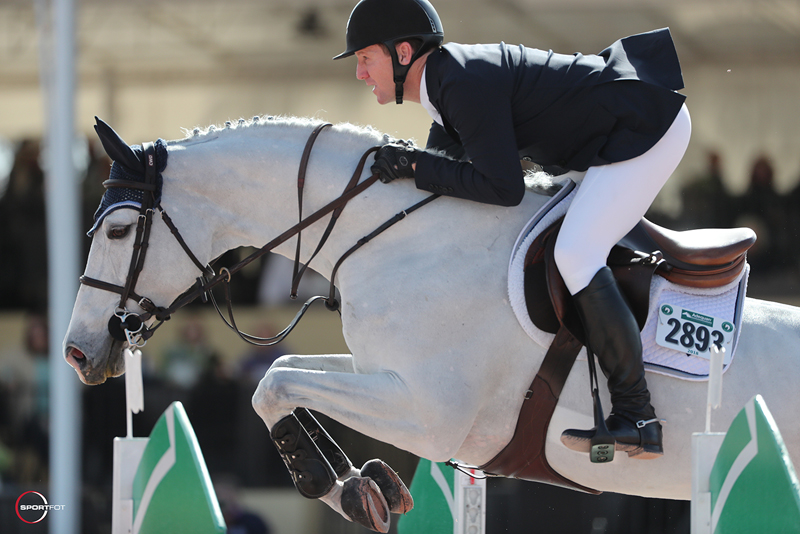 "Gigi is a horse we purchased last summer," he said. "It's actually the last horse Hunter [Harrison] bought for me. She's named after his wife Jeannie, who was here today, so it was nice that she went so well in the first grand prix after his passing.
"It's a very talented horse; she doesn't have a wealth of experience, but she was off to a good start this week. We have high hopes for her, but she has to develop along."
See full results from the $75,000 Rosenbaum PLLC Grand Prix.