Michelle Parker's name topped the leaderboard twice on April 21, the penultimate day of competition at the Temecula Valley National Horse Show in Temecula California.  She kicked off the day with a win in the $10,000 1.35m  Shires Speed Classic aboard Bella Sofia, and then returned for an even bigger win when she topped a 9-horse jump-off during the $40,000 Snapbac National Grand Prix with Cupilor.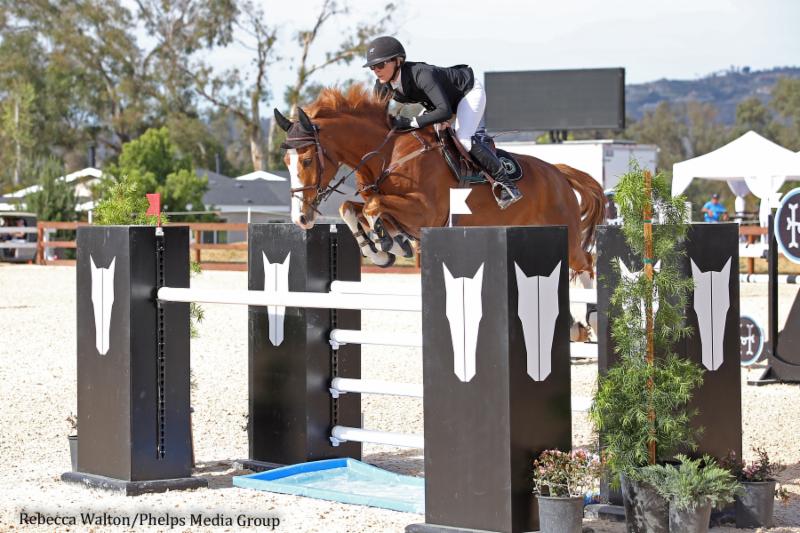 Renowned course designer Anderson Lima's track challenged 31 competitors, each of whom attempted to take home the biggest check of the week during the $40,000 Snapbac National Grand Prix. Nine athletes advanced to the tiebreaker, which required horses to be quick and careful with a very long gallop to the final vertical. Parker was the first to return with Cross Creek Farms' Cupilor, and with eight entries left to challenge her, she did not hold back. Leaving out a stride in one of the early lines and picking up a blazing pace for the final fence, the duo stopped the clock in an unbeatable 39.77 seconds.
"I think the first thing I did that not everyone was planning to do was from [fence] 2 to [fence] 15 I did an eight-stride line, and I was galloping but he was jumping really well," said Parker. "I was trying to get him to go because he felt a little tired and I got in a little tight and I just thought 'leave it up.' "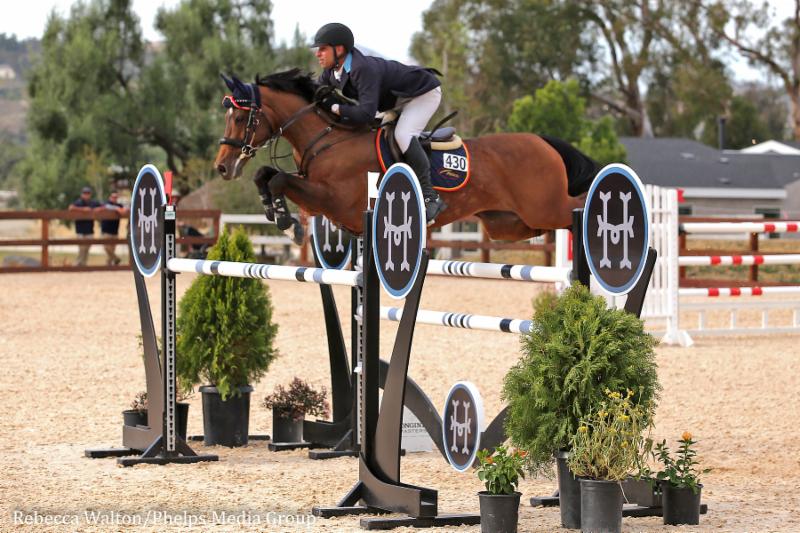 The last athlete to tackle the tiebreaker was John Perez riding Daniel Rihan's Utopia, who came the closest to catching Parker when he and Utopia broke the beam in a clear 40.51 seconds, which would be good enough for second place. The third-place honors went to Molly Talla with her own Complete Luck, who were also faultless over the course with a time of 41.40 seconds.
"I've had [Cupilor] since he was 4 years old," said Parker. "He's won his whole life; he's always competitive and fast. He is so sweet around the barn. He actually just came back from colic surgery, and when he was laid up he was just like a little pet in the barn, but he is always focused on jumping. His colic surgery was in August, so he just started back the second half of [HITS Coachella (California)]. He went right into the 1.35-meter division, and I was doing the grand prix by the third week, and he did the $1 Million Grand Prix."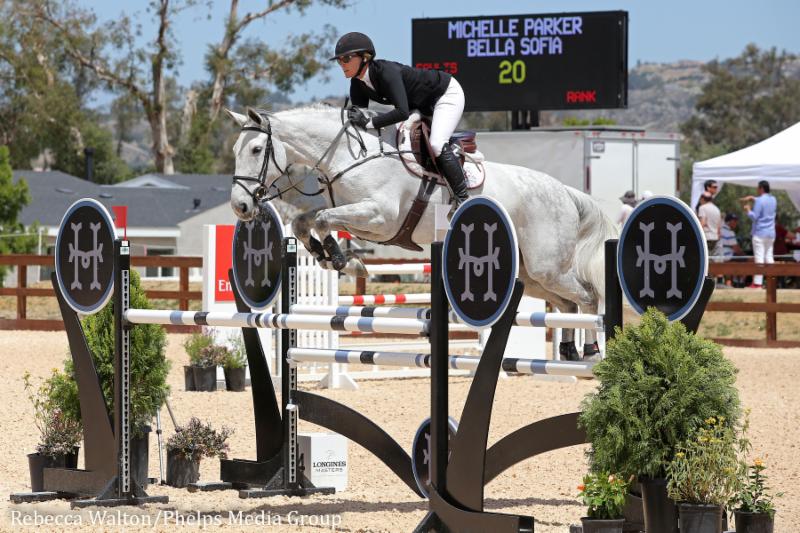 The show jumping action kicked off earlier in the day with the $10,000 1.35-meter Shires Speed Classic, and with ten double clear efforts it was once again Parker who proved to have the quickest effort, this time aboard Antonio Ramos' Bella Sofia in a fiery 29.828 seconds. Kaitlin Campbell and Enjoy Life, owned by Sweet Oak Farm, took home the second-place honors with a time of 30.587 seconds, while Russell Morgan and Jeronimo Bisschop rounded out the top three when they broke the beam in 31.612 seconds.
"She's owned by a client named Antonio Ramos, and we've had her about nine months," said Parker. "I don't ride her on a regular basis like most of mine, but she's always great when I do get to compete on her. She's the whole package."