While the writers at The Chronicle of the Horse always aim to produce impactful stories, we sometimes have especially meaningful encounters as we try to do justice to a person's struggle or triumph or partnership with our words. Here are a few of the stories we wrote in 2020 that made a lasting impression.
---
"The Taboo Topic Of Mental Health"
Working on "The Taboo Topic Of Mental Health" changed me more than any story has before. Nothing about it was simple—just as mental health isn't simple. It involved immense learning on my part and swallowing any pride I had as a "knowledgeable person" to ask the "dumb questions." Midway through the process of writing the article, my own anxiety took hold so strongly that I picked up the phone and called my psychiatrist source Elena Perea to shakingly ask, "What even is a mental illness?" She kindly answered my question and slowed my heart rate—you could tell she was a professional. Sometimes that happens with research though; the more you investigate, the more you get confused about what exactly you're looking for.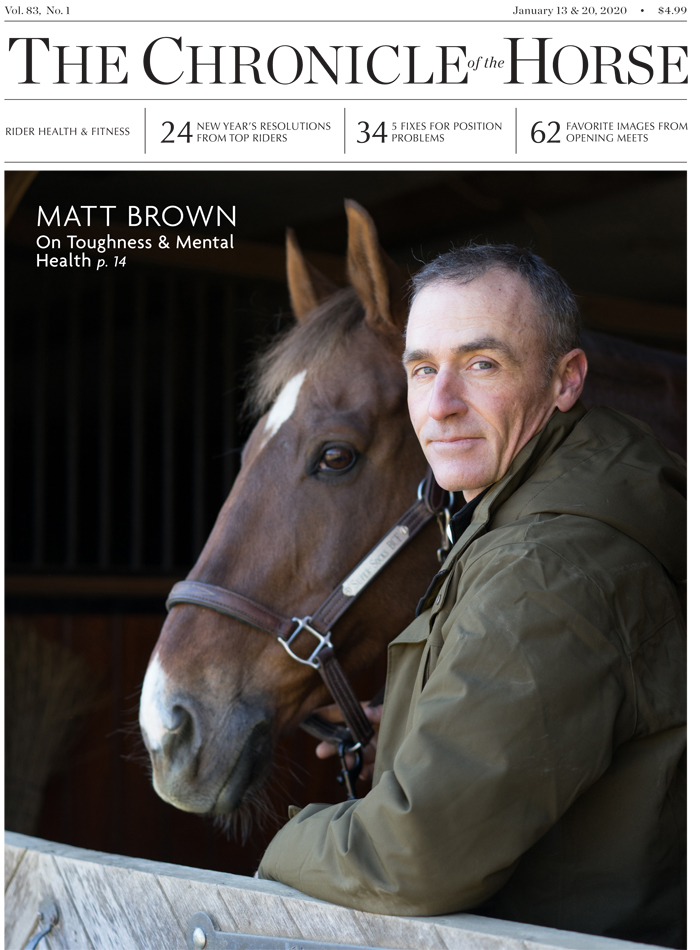 The most impactful part of the process was listening to the people who shared their own mental illness struggles. From opening up about suicide attempts to describing moments when others stigmatized them to personal battles around accepting a diagnosis, they let me into their lives. And through those conversations, they changed my perspective and definition of the word "toughness." What does that word mean in this industry? And what should it mean? Their vigor and desire to alter the conversation around mental health in horse sport filled me with a sense of duty to do right by them—a feeling that was sometimes paralyzing.
Months later, after the rest of the world was hit by COVID-19, I kept thinking about this article. More than ever, people have been affected by mental illness from these months of uncertainty and isolation. Even before the coronavirus, statistics showed that about one in two people will experience a mental illness at some point in their lifetime. Through the process of working on this article, I learned that empathy is one of the best ways to show respect and that we in the horse industry, as a microcosm of the world, need to be governed more by that emotion. I hope this article continues to share those lessons.
- Laura Lemon
---
"Deonte Sewell Pursues Greater Representation In Eventing"
Sharing the story of Deonte Sewell has been one of my most rewarding experiences as a writer.
I knew little about Deonte when I interviewed him in August, only that he was a Black eventer who was trying to pave his way through the sport on the back of a horse he didn't have. After nearly two hours of conversation, I sat with a transcription that touched on love, loss, resilience and adversity, and I knew it would be an impactful story if written correctly.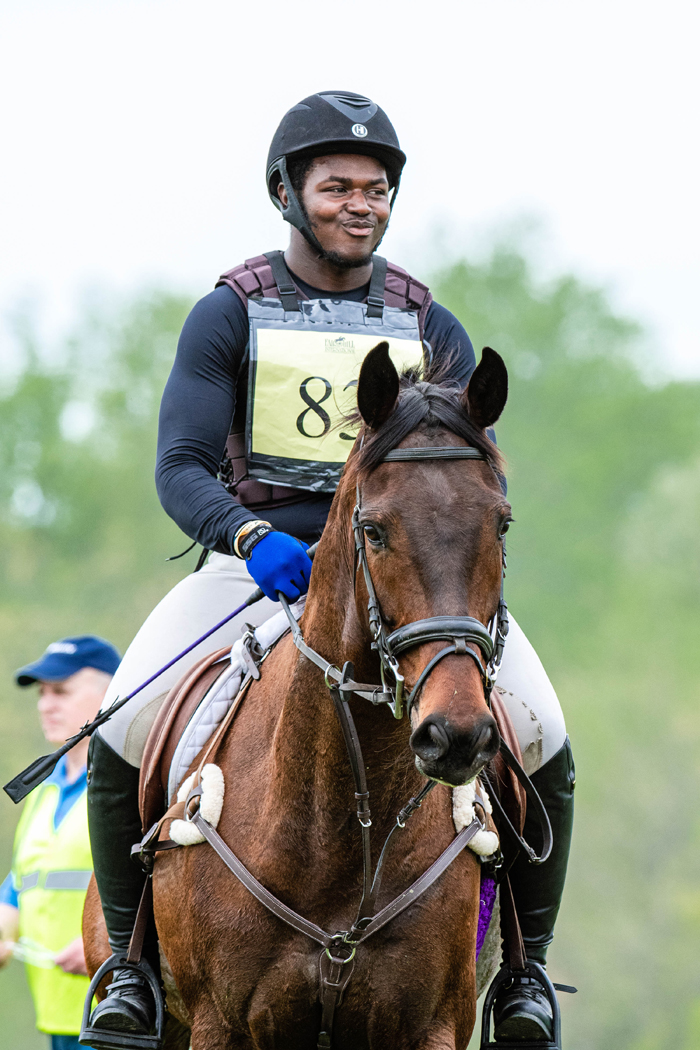 I remember smiling when Deonte shared the anecdote about turning to YouTube in his childhood to learn how to ride a horse. I felt the knot in my throat when he spoke about being laughed at because he could only afford to wear jeans and a black cardigan to his first horse show.
When I interviewed Deonte's mother, Shannon Davis, I listened to a woman who was as proud of her son's accomplishments as she was pained by the experiences he endured as an underprivileged Black man in a predominantly white industry.
Through Deonte and Shannon, I learned about Shannon's father and Deonte's grandfather, the late John Davis. A true family man and hero in his own right, John survived the Civil Rights movement, sparked Deonte's passion for horses, and was honored by President Barack Obama at the White House in 2014 for being one of the first Black students to integrate into a Delaware school in 1952.
The process of writing Deonte's story called for both laughter and tears. Ultimately, it reminded me of how much we all love the horse, and that some individuals stomach more than others to get their foot in the door. I am grateful that Deonte continues to find success in eventing, and I hope that others will be inspired by his journey.
- Tori Repole
---
"Horse Show Service Providers Want You To Know: They're Not OK"
In mid-March, we at the Chronicle were struggling to make sense of all the coronavirus news, just like everyone else was. And, just like everyone else, we were dealing with working from home, kids out of school, and general anxiety about… well, everything.
Competitions were falling off the calendar so fast we couldn't keep up, and we were scrambling to come up with last-minute content to replace the articles in what would have been our World Cup Preview and Kentucky CCI Preview issues. The effects of the competition cancellations were monumental, of course (no Olympics!), but the impact went beyond ribbons and prize money and points. We wanted to tell the stories of some of the people who depend on horse shows for their livelihood, not just for fun or competition.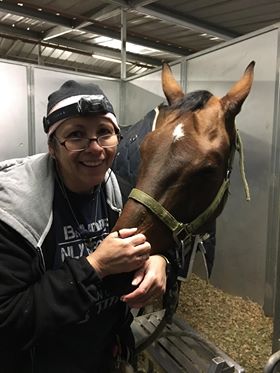 I spoke to Andrew and Stacy Ryback, owners of Andrew Ryback Photography in Illinois, who felt OK about their own financial situation but were very worried about all the photographers who work for them as contract employees. I spoke to Renee Spurge, owner of the mobile tack shop LA Saddlery in Los Angeles, who was frantically trying to pivot to online sales to keep herself afloat during what she hoped was a temporary shutdown.
And I spoke to Renee Reyes, a 53-year-old in California who had been working as a full-time braider since high school and was so worried about her financial situation that she was considering selling her house.
I'm sure the fact that my own emotions were already frayed contributed to the impact the interview had on me, but when I asked Reyes what she wanted the rest of the horse show world to know about the situation she and others found themselves in, and her voice choked with emotion as she tried to come up with an answer, I had to blink back my own tears. She gave voice to the fear and uncertainty everyone was feeling.
None of us were OK in 2020. I hope the stories we told about those affected, and also the many innovative fundraising efforts that were created to help them, at least made people feel they weren't alone or forgotten.
- Erin Harty
---
 "It's A Bird… It's A Plane… It's Maryland Man!"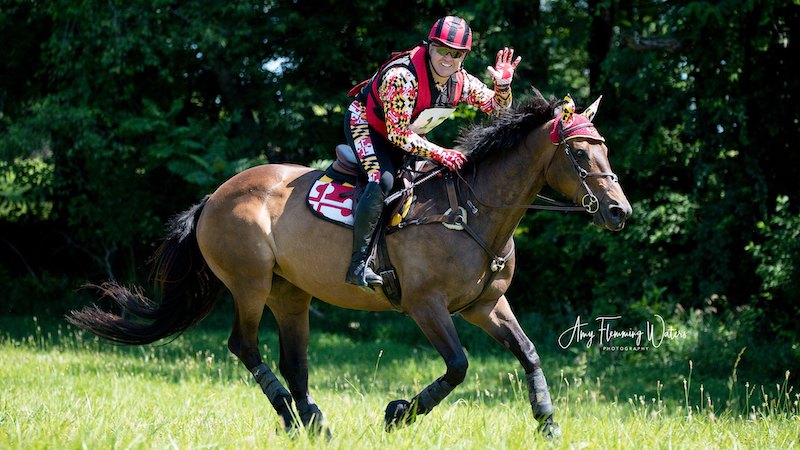 In a year where joy was sometimes hard to find, George Scott Waters was overflowing with it.
Photographer Amy Dragoo shared a photo of him decked out from head to toe in Maryland flag-themed cross-country apparel, and it piqued our interest.
Waters, a lifelong Maryland resident and amateur rider who started eventing in his 40s, was so excited to be interviewed for the Chronicle that there was a bit of a tremble in his voice when we first connected on the phone. He had prepared for the interview with notes! He detailed for me how he returned to riding after his wife passed away, at the urging of his sister, who's now his coach. The Maryland flag thing started with a saddle pad but had become a gleefully over-the-top ensemble comprised of lacrosse jerseys and women's yoga pants, its garish red, yellow and black eclipsed only by the wattage of Waters' grin.
His enthusiasm was so contagious that I laughed through the whole interview and hung up smiling. Although he jokes that he's "novice for life," Waters' ebullient love of the sport is something that everyone, at every level, can relate to. It's why we all started riding in the first place and why we make so many sacrifices to keep doing so—because it makes us smile until our faces hurt.
Writing the story was pure joy. And after it went online, I heard from half a dozen friends and barnmates about how much they enjoyed reading it, comments all delivered with giant smiles on their faces.
I heard back from Waters after the story ran, in a Facebook message. "I just wanted to let you know that I was at an event today," Waters wrote, "and when I finished my dressage test, my judge got out of her car, walked to the edge of the ring and said, 'I just read an article about you.' It was like the best day EVER."
Smiles all around.
- Erin Harty
---
Jay Robinson Finds The Courage To Be Himself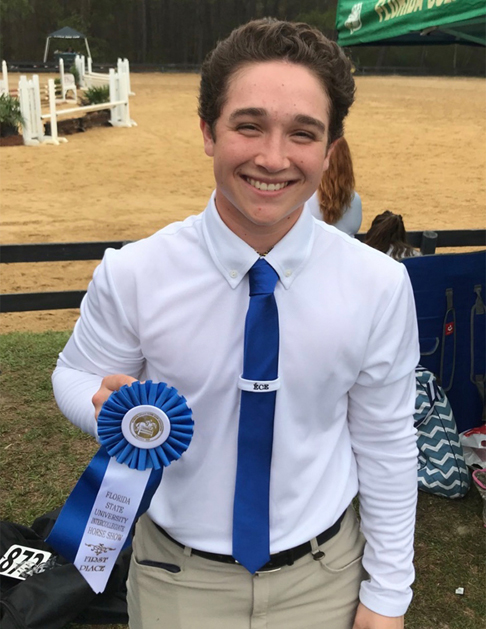 It's always refreshing to talk to horsemen with different backgrounds, so I was thrilled to get to speak with transgender equestrian Jay Robinson. Jay was incredibly candid with me about all aspects of his very personal coming out journey (a sidebar about binding breasts while riding ran in the magazine version of the story). While the story originally ran in our Intercollegiate Issue, I was glad we could also run it online so that more people could read about him. His family, friends and coaches were all excited to get to talk to him and reinforced that Jay is special not because he's trans, but because of the grace, honesty and grit with which he approached the challenges in his life.
 – Mollie Bailey
---
"Horse Of A Lifetime: Shutterfly"
I grew up far away from the elite horse show world, and though I never watched Sapphire, Authentic or Shutterfly compete in person, I always loved reading about them or watching videos of their championship performances. Trying to capture the bond between a horse and rider is one of the best parts of working for the Chronicle. Writing "Horse Of A Lifetime: Shutterfly" was easy in that respect—there were no shortage of examples to draw from—the hard part was getting to a point where I felt like I'd done justice to Meredith Michaels-Beerbaum's relationship with that magnificent animal.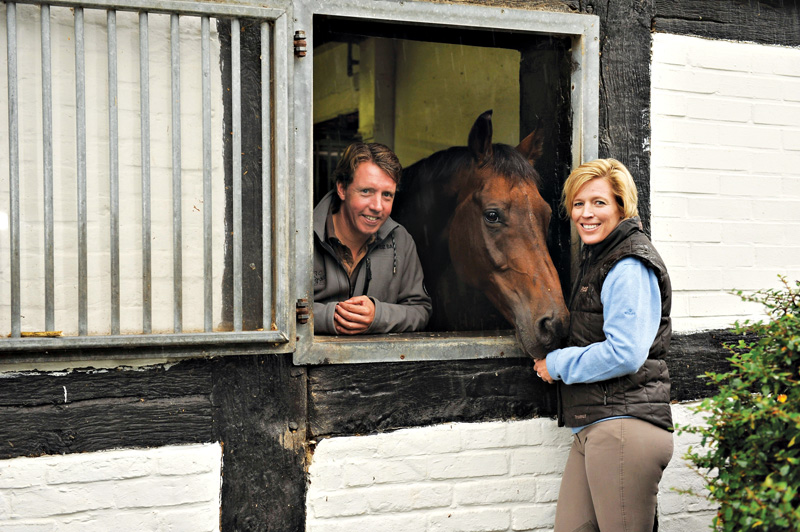 Though Michaels-Beerbaum has had several great horses prior to and after Shutterfly, her partnership with the quirky gelding was unmistakable as she shared endless anecdotes from her career with "Petey" in vivid detail. There's an adage that a good horseman adapts to their horses rather than forcing their horses to do it their way, and Michaels-Beerbaum went above and beyond to accommodate Petey's extensive idiosyncrasies. It's tempting to throw in the towel on even the most talented horses when their issues make accessing their ability so difficult, but my conversations with Michaels-Beerbaum were a good reminder that if you're willing to compromise and be creative, something great can come out of it.
-Kimberly Loushin
---
"Living Legend: Christilot Hanson Boylen"
Speaking with Christilot Hanson Boylen for a Living Legend profile was fascinating, and I did my best to capture her extensive life with horses. She's influenced so many dressage riders, and it was fun to chat with a few whose early careers she shaped.
The story of Boylen's first dressage horse, an off-the-track Thoroughbred named Bonheur, seems impossible today, but she took him from Pony Club to two Olympic Games. She hopped on a plane in 1964 that took her to Tokyo via an accidental stop in Calcutta as a 17-year-old with no parents or support from her national federation. Once she made it to the right country, she competed against the best in the world, becoming the youngest-ever dressage competitor at a Games.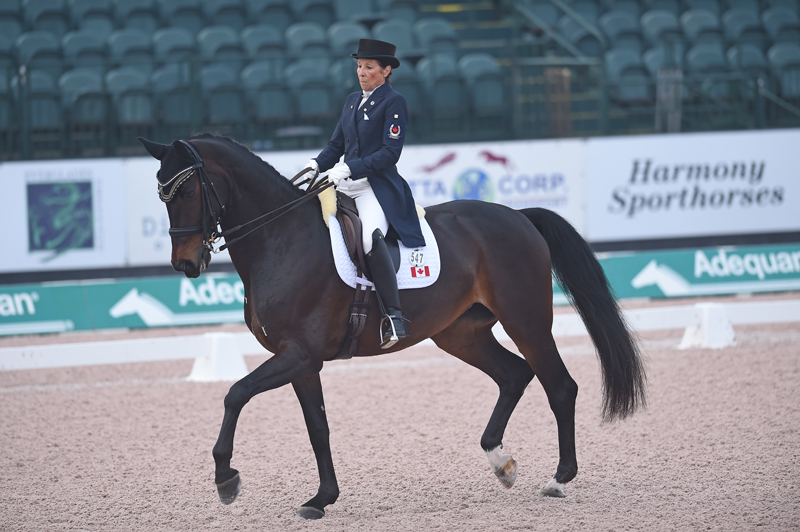 Boylen and I spent a couple of hours on the phone discussing some of her top horses and talking about her training philosophies, and I still feel like I hardly scratched the surface. Learning that she battled breast cancer a few years ago with a determination to not let it control her life was inspiring as well. She may be retiring from top competition this year, but Boylen's legacy lives on in Canadian dressage.
-Lindsay Berreth
Check out the rest of our Best Of 2020 coverage, and make sure you follow @chronofhorse on Facebook, Twitter and Instagram to stay up to date with everything happening in the horse world in the new year.